The Logitech G Pro X Superlight gaming mouse only came out a few months ago, and it has been very in demand since its release. Now we're finally seeing a new discount on it, and you can get it for $137.98 at Amazon. That might only be $12 savings, but it's still the best price yet for this popular mouse. The deal price only applies to the black version of the mouse.
For gamers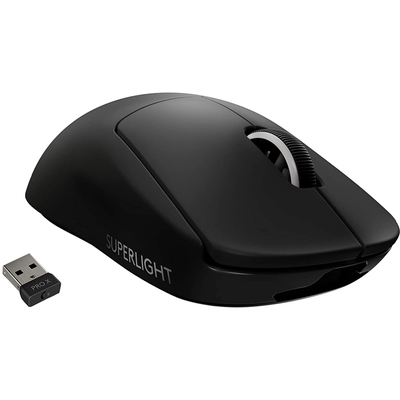 Logitech G Pro X Superlight wireless gaming mouse
This mouse was made in collaboration with leading esports pros,, which means it's designed with intense and competitive gaming in mind. It weighs less than 63 grams. The Hero Sensor is designed for best possible performance.
$137.98 $150.00 $12 off
The G Pro X differentiates itself as being the lightest mouse Logitech has ever released. It weighs just under 63 grams so it feels like you're barely holding anything. That lightness allows for extremely precise movements, which is important when you need to flick your wrist in a shooter or are aiming for top actions per minute. There's no arbitrary design elements either. This mouse has a hyper-minimal redesign that helps in the weight reduction, which is 25% less than the original G Pro mouse.
You'll also find Logitech's Lightspeed tech in this mouse. This is part of the wireless connectivity and is designed to deliver the lowest possible latency while maintaining a supremely reliable performance. Essentially, what you get is a wireless mouse that is just as responsive as a wired mouse. You won't even notice the difference.
It's also powered by the Hero Sensor, which is a 25,000 DPI sensor designed for the best possible performance. The feet on the mouse help provide a pure, fluid glide that keeps you connected to your game.
This is a mouse designed in conjunction with esports pros and Logitech's engineers. Logitech wanted a mouse that gamers would want. If you're into first-person shooters and other fast-paced games where the speed, performance, and reliability of the mouse far outweighs the fancy RGB lighting or crazy designs of other mice, you should grab this one while it's on sale.
We may earn a commission for purchases using our links. Learn more.