Sword Art Online Alicization Lycoris is exactly what I wanted from the next game in the series. You step into the shoes of Kirito, the main character from the Sword Art Online anime, and can explore a rich world filled with numerous threats. Without giving too much away, the plot follows the story told in the show, but then branches off in an interesting direction. As expected, Kirito awakens with no memory and has to discover why he's trapped in this new world. He meets a boy named Eugeo and together they embark on a number of adventures that lead them closer to the truth.
Sword Art Online Alicization Lycoris
Bottom line: Sword Art Online Alicization Lycoris features many compelling ideas, but its technical foundation needs more work.
For
Great visuals
Intriguing story
Character upgrade variety
Lengthy campaign
Against
Blurry on Xbox One X
Severe performance issues
Stiff cutscene animations
Limited voice acting
Sword Art Online Alicization Lycoris combat and upgrades
Sword Art Online Alicization Lycoris features a lot of complex gameplay mechanics like skills-based combat, upgrades, abilities, and more. It's everything you'd expect from a role-playing game (RPG). As you complete more missions and defeat challenging enemies, you level up and can upgrade your character by adding deadly new moves. There are dozens of traits to earn as some give you more health and others give you more damage. How you want to shape your character is up to you.
Combat is definitely the highlight of the game because you have to fight your way through every environment. Your moves are stylish and acrobatic. For example, if you're exploring a cave, you'll have to slaughter hordes of bats to reach the ogres. I would recommend waiting until you're past Level 10 to venture off the beaten path because you never know what's around the corner. I accidentally took a wrong turn when I was Level 6 and was immediately killed by a Level 8 bat.
Luckily, fast travel pillars also act as save points and there are a lot of them scattered throughout the somewhat vast world. You'll find them outside villages and even in sprawling cities. Be sure to save often because the world is full of deadly surprises and certain boss fights are lengthy and require multiple attempts.
Since Sword Art Online Alicization Lycoris is an RPG, it gives you the option to choose your dialogue. This is an interesting addition that gives you more backstory if you need it. If you're a newcomer to the Sword Art Online franchise, I'd recommend asking a lot of questions to gain a greater understanding of the world. However, if you're familiar with the plot of the latest Sword Art Online season, then you can probably skip extended dialogue sequences.
Sword Art Online Alicization Lycoris performance and visuals
Sword Art Online Alicization Lycoris features gorgeous Code Vein-like visuals. Anime characters inhabit a somewhat photorealistic world. Unfortunately, the game suffers from severe frame rate issues on Xbox One X. At any given time, the frame rate appears to be lower than 30 frames per second (FPS). I'm estimating that it's around 25 FPS, similar to the issues Just Cause 3 suffered from at launch. Hopefully, the team will issue a patch to fix this because in its current state, I have to say that it's unplayable. I would recommend picking it up on PC because traversing the world feels like a chore and heavily detracts from the experience.
Swipe to scroll horizontally
| Category | Spec |
| --- | --- |
| Genre | RPG |
| Developer | Aquira |
| Players | Single-player, online co-op |
| Platforms | Xbox One, PC, and PlayStation 4 |
| Price | $60 |
| Xbox Game Pass | No |
On the Microsoft Store page for Sword Art Online Alicization Lycoris, Bandai Namco Entertainment claims that the game runs at 4K resolution on the upgraded console. From our playthrough, the title is quite blurry and appears to be rendering around 1080p resolution. It's unclear if the Xbox One X enhancements will be added with an upcoming patch because they're missing in the game's current state. Given the fact that the frame rate is also atrocious, a lot of work needs to be done by the developer to improve the game on the console.
Sword Art Online Alicization Lycoris seems like it's an unfinished product. It needs a lot more polish when it comes to the technical aspects of the game. There are loading screens after every small action. Above all else though, the frame rate has to be stabilized because experiencing stuttering during exploration and combat is a jarring experience to say the least. The game shouldn't have been released in this state because it's a disservice to fans.
Sword Art Online Alicization Lycoris final thoughts
Overall, Sword Art Online Alicization Lycoris is a good game that is a massive improvement over Sword Art Online: Fatal Bullet. Unfortunately, the technical issues can't be overlooked and developer Aquira needs to fix these. There's no reason for the frame rate to be below 30 FPS on any given occasion. Optimization should've been a priority before release.
The game tells a good story and lets us play as Kirito, features fans have been asking for since the last title. The enhanced RPG mechanics like dialogue choices and extensive skills elevate the experience in my opinion. Had it been a joy to play on Xbox One X, I would've easily recommended Sword Art Online Alicization Lycoris to everyone. Unfortunately, in its current state, I can't do that at all. You should wait for a patch to be able to enjoy it on consoles. At this moment, it's unclear when, or if, that's going to happen.
Save the Underworld
Sword Art Online Alicization Lycoris
Recover your memory

Set in Underworld, an expansive world introduced in the Sword Art Online anime, Kirito sets out on an adventure. Enjoy seamless, action-packed real-time battles using a combination of sword skills, sacred arts, and more.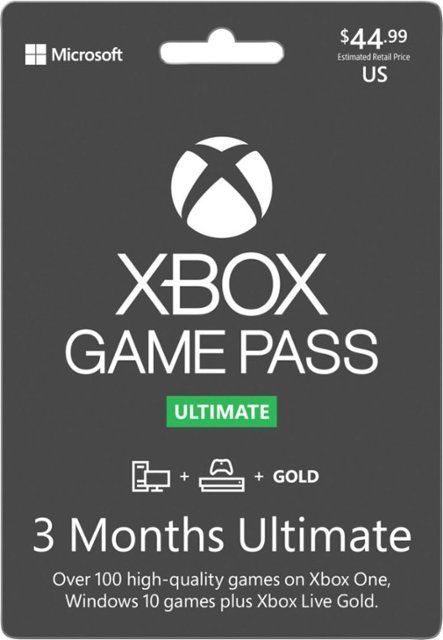 Play more games
It'll last you a couple of months

Xbox Game Pass gives you access to over 200 games for one monthly fee. Xbox Game Pass Ultimate also adds Xbox Live Gold to the package so you can play online with your friends.
Main
The game was reviewed on an Xbox One X with a code provided by the publisher.
Asher Madan handles gaming news for Windows Central. Before joining Windows Central in 2017, Asher worked for a number of different gaming outlets. He has a background in medical science and is passionate about all forms of entertainment, cooking, and antiquing.