Take a look at the future and new multiplayer features for Xbox Live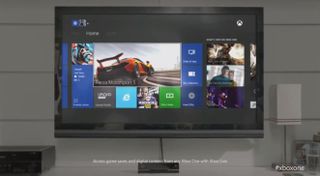 This week, Microsoft is celebrating Xbox Live by announcing and sharing new features throughout the week. Yesterday we had our first look at the new Friends App on Xbox One. Plenty of new changes and features are coming to Xbox Live in the next-generation. Here are some new changes for how multiplayer works and how the Xbox One is built for the future. Videos and details below.
First video we have features Graeme Boyd who does social for the Xbox team and Albert Penello who happens to be the Director of Product Planning on Xbox. Albert Penello drops a ton of solid facts on the Xbox Live Cloud and how it's going to help future proof the Xbox One. You'll also learn how your profile and all content associated with your profile will follow you from Xbox One to Xbox One. You're also picking up on the benefits of using Kinect, from powering on your home entertainment system to saving game clips with your voice.
Up next we have Graeme Boyd again, but this time joined with Larry Hryb. The guys are chatting up various folks involved with the Xbox One and the video is focused on multiplayer in the next-generation. Check the video, but here's a breakdown of some cool features coming to Xbox Live on the Xbox One
Smart Match – allows you to search for matchmaking games while doing other activities on the console.
Improved reputation system – play with similar gamers that fit your play style. Your Gamertag will now place you with gamers with similar reputation. Block button will mute a player and remove them from matchmaking with you in the future. If you receive a lot of blocks, your reputation in the community goes down. But you can improve it by being a good participant in the Xbox Live community.
Home Gold –Designate an Xbox One console as your "home console". This allows you to share digitally licensed games with anyone using your console, benefits of Gold also get passed to family members using that console. Sign into any Xbox One console and all your game saves, digital content, home screen are all with you.
Check out the videos and let us know what you think of the future of Xbox Live. Did you notice how the new dashboard allows for different colors?
Source: Xbox
Get the Windows Central Newsletter
All the latest news, reviews, and guides for Windows and Xbox diehards.