Top 10 PlayStation 4 games we want to come to PC
Masterpieces for the master race.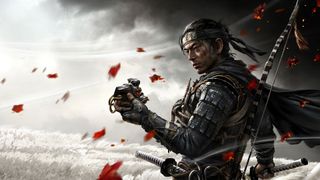 (Image credit: Sony)
Recently, Sony announced plans to actively explore bringing more PlayStation exclusives to PC. Considering this announcement came after the recent success of both Horizon Zero Dawn and Death Stranding on PC, it has many gamers — us included — hoping that Sony will continue to port some of its many excellent PlayStation 4 (PS4) exclusives to the platform. Many PS4 exclusives feature excellent writing and gameplay, and plenty also have stunning visuals, which is something that folks with the best gaming PCs will love to experience firsthand on a beefy rig. Here's a list of 10 of the games we're hoping Sony brings to the PC ecosystem.
Bloodborne
PC fans of FromSoftware's legendary Dark Souls series have been unable to experience Bloodborne, the 2015 PS4 exclusive that took the Dark Souls formula and tweaked some mechanics to provide a different experience. Bloodborne is a much faster game than any Dark Souls title, featuring much quicker overall pacing and a strict emphasis on aggressive play. Also, Bloodborne also featured cosmic horror vibes that are unique compared to anything seen in Dark Souls or its predecessor, Demon's Souls. It would be amazing if PC players could finally get to play Bloodborne, especially since the game's fast and fluid nature would suit the high framerates possible on PC very nicely.
God of War
Santa Monica Studios' God of War is arguably one of the best, if not the best, games of the current generation. Featuring polished and satisfying action gameplay, a touching story about Kratos and his son Atreus that has a ton of depth, and some of the best visuals in all of gaming, God of War is a game that most PC players would foam at the mouth for.
Final Fantasy 7 Remake
Square Enix's Final Fantasy 7 Remake released this year to critical acclaim, taking players by storm with its stunning visuals, amazing story and characters, and an innovative new combat system that weaves in elements of the original while embracing new ideas. Based on the game's cover, it will remain a PlayStation 4 exclusive until March 3, 2021. However, following that date, we're hoping that it makes its way to PC (and Xbox, too).
Ghost of Tsushima
To cap off the current generation, developer Sucker Punch released Ghost of Tsushima, an open-world game set in feudal Japan where the player takes control of Jin, a samurai-turned-stealthy who battles invading Mongols on the island of Tsushima. Thanks to its intense combat systems and jaw-dropping visuals, Ghost of Tsushima delivers a superb experience that we'd love to see on PC.
Marvel's Spider-Man
Without a doubt, Marvel's Spider-Man is one of the best superhero games of all time. Its fluid and flippy style feels right at home in a Spider-Man game, and the game's original, nuanced story arguably rivals that of the Spider-Man films and comics. Additionally, Marvel's Spider-Man also features incredible visuals that PC players will no doubt fawn over.
Persona 5
It would be fantastic for the stylized and over-the-top RPG Persona 5 to make its way to PC. Its characters are well-written and entertaining to spend hours with in-game, the turn-based combat is an absolute blast, and both the visuals and music are phenomenal. Considering most of the other Persona games are on PC already, it would only be fitting for Persona 5 to join them.
Shadow of the Colossus
Bluepoint Games' remake of the beloved classic action-adventure game Shadow of the Colossus is a title that PC gamers will no doubt want to get their hands on. Featuring timeless gameplay, awesome presentation, and an expansive world where the player must creatively discover how to take down massive Colossi beasts to resurrect a loved one, Shadow of the Colossus is an experience that everyone should get a chance to enjoy.
Uncharted 4: A Thief's End
Uncharted 4: A Thief's End is one of Nathan Drake's most action-packed and intense adventures yet. With its cast of fantastic characters, immersive world, excellent storytelling, and wonderful presentation, Uncharted 4 easily stands as one of the best Uncharted games ever made.
The Last of Us Remastered
The Last of Us Remastered is the prettied-up version of the fan-favorite adventure game set in the middle of a zombie apocalypse. With its deep narrative and characters, a quality mix of stealth and action gameplay, strong visuals, and unique zombies based on the real-world cordyceps fungus, The Last of Us Remastered is a title that many consider to be one of the greatest games of all time.
The Last of Us Part II
Along with the remaster of the original, we'd also love to see the sequel, The Last of Us Part II, come to PC as well. It puts players into the shoes of a grown-up Ellie who is faced with heart-wrenching situations and the temptations of revenge, all while the post-apocalyptic world is as harsh, dangerous, and unforgiving as ever. The game's story, along with its phenomenal visual presentation and refined gameplay, make it a game that many PC fans are dying to experience.
Your thoughts
What do you think of the PS4 exclusives we want to see on PC? Do you disagree with any of the games we listed? Let us know. We here at Windows Central are hoping that we'll be able to put our best gaming PCs through their paces with these titles.
Affordable accessories that'll pair perfectly with your PC
Every one of these awesome PC accessories will enhance your everyday experience — and none cost more than $30.
KLIM Aim RGB gaming mouse ($30 at Amazon)
Whether you're a gamer or not, this is an absurdly good mouse for the price. It's ambidextrous, has a responsive sensor, a braided cable, tank-like build quality, and, yes, it has RGB lighting, though you can turn it off if that's not your thing.
AmazonBasics USB speakers ($16 at Amazon)
These neat little speakers may only pack 2.4W of total power, but don't let that fool you. For something so small you get a well-rounded sound and a stylish design. And they only cost $16.
Razer mouse bungee ($20 at Amazon)
Use a wired mouse? You need a mouse bungee to keep your cable tidy and free of snags. You get no drag on the cable, and this one has subtle styling, a rust-resistant spring and a weighted base, all for $20.
Get the Windows Central Newsletter
All the latest news, reviews, and guides for Windows and Xbox diehards.
Brendan Lowry is a Windows Central writer and Oakland University graduate with a burning passion for video games, of which he's been an avid fan since childhood. You'll find him doing reviews, editorials, and general coverage on everything Xbox and PC. Follow him on Twitter.