Verizon HTC Trophy to land April 15th?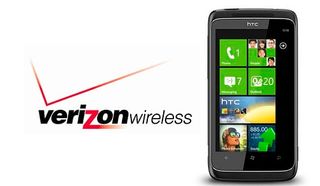 It was earlier thought that the Verizon HTC Trophy would hit the market on March 24th but that date has long since come and gone. We've also seen rumors that the release date would be some time in June.
Now, through a leaked Verizon Spring road map, it looks like the Windows Phone 7 device will should hit stores on April 15. It joins a handful of Android devices being released by Verizon during April and, as previously reported, will be featuring the NoDo update.
No details on pricing have surfaced but we're thinking $199 with contractual discounts might be in the ball park. We'll have our fingers crossed (again) that the April 15th date holds true.
Source: phandroid via: AndroidCentral Thanks goes out to D.J. Richard for the tip!
Windows Central Newsletter
Get the best of Windows Central in in your inbox, every day!
George is the Reviews Editor at Windows Central, concentrating on Windows 10 PC and Mobile apps. He's been a supporter of the platform since the days of Windows CE and uses his current Windows 10 Mobile phone daily to keep up with life and enjoy a game during down time.
Pretty sure it wont come out April 15, 2010. :)

Strange that it would be a Friday when it seems like every other release they have is on a Thursday.Anyone else think Verizon has been pushing back the Trophy because they have a deal with Sony? Looking at that phandroid source, it looks like the Xperia, the "Playstation phone", comes out a day before the Trophy, the "XBox phone."I'm not a big conspiracy theorist, but if Verizon had some deal with Sony to release their phone first it would explain the delays AND the Friday release.

i do not know what to say..... want to scream...Hate VZWLove WP7

Seriously?! Come on Verizon, get your act together already and release the freaking phone!! I hate my crappy LG Dare and I've been anxiously waiting for you to drop a WP7 device so that I can upgrade. I'm willing to give you more money, just give me a device that I want! And that device has to have WP7 on it!! Grrrrr!!!I can't wait for April 15th to roll around so that I can be disappointed... AGAIN!

I'll believe it when I see it. Too bad we only have the choice of one device because that HD7s on the 'no signal at my home network' (at&t) looks pretty sweet.

LOL.. exactly.. The HD7s are a sweet phone.. I had it for two weeks. :( but had to give it up because, as you elgantly put it, the service did not extend to my home nor my place of employment. THe phone was great though.. Loved it, it is too bad that Verizon won't have the HD7, but at this point ANY windows 7 phone is needed on their @#%$* network. I have to say that looking at the list above, it is a bummer the Trophy is releasing next to a ton of 4g phones-and it isn't a 4g phone.

IF (and that's a big "if") this is true I will be one of the first in line on that Friday... if not then I will be taking my cell business elsewhere.I am really tired of waiting for VW to catch up... if they had released the darn thing already they'd make a ton of $$$.As for a deal with Sony I really hope that's not true cuz the only thing I think Sony does right is TV's. Other than that I wouldn't touch anything with a Sony logo on it. (can you tell I'm an Xbox fan *man?) *I say man cuz I haven't been a boy for a long, long time but I do love my video games. ;-)I checked out the link that this news came from and I was amused to see at the top of the little spreadsheet that has all the devises and release dates on it where it says "Upcoming Handsets - dates subject to change." Doesn't make me feel good about that date but I guess we'll see.

I am with you buddy. When Tmobile switch didn't take due to no service at home, I told myself I would give Verizon until April 16th (because Sprint has a 125 dollar service credit for switching to them and getting a smartphone).

More B.S.... Screw Verizon.... HD7s or Trophy....what ever comes first...

Thank god!!! Wait... 16 more days...

Also it's another rumor... Every thing else showed it should of been released a month + ago. Till Verizon annouces it, it's just rumor...Sad to say, I'm not even sure about the 16th anyway.
Windows Central Newsletter
Thank you for signing up to Windows Central. You will receive a verification email shortly.
There was a problem. Please refresh the page and try again.