Multiple monitors make it much easier to multitask, but that increased functionality isn't limited to permanent desk setups. Portable monitors can expand your desktop setup as a handy sidecar, or provide a dual-monitor experience when on the move. Vissles reached out to me and sent over its new Vissles-M portable monitor recently, and I've used it throughout the last month.
The Vissles-M is a 15.6-inch portable monitor that brings touch support, a healthy pack of ports, and an anti-glare display that helps it stand out in a relatively crowded space of portable monitors. The portable monitor space isn't as full as a well-established category such as laptops or desktop monitors, but many of them have similar feature sets that make them difficult to pick between. At $229, the Vissles-M comes in near the lower end of the budget range for similar monitors, and it brings quite a bit for that price.
Does its budget-friendly price and feature list make it worth picking over other portable monitors? Let's dive in.
Vissles-M portable monitor
$229 at VisslesBottom line: The Vissles-M is an affordable portable monitor that supports touch. It comes with plenty of ports to make connecting it to devices easy. While its anti-glare monitor looks nice and gets fairly bright, it is easy to scratch.
For
Supports touch
Has a wide range of ports
Supports power passthrough
Is thin and light
Has an anti-glare display
Also works with gaming consoles
Against
Screen is easy to scratch
Folio case can be finicky
Weak speakers
What you'll like about the Vissles-M monitor
I hadn't heard of Vissles before their team reached out to me, so I took a bit longer to test out the Vissles-M than I normally would for a review like this. After using the monitor throughout the last month, I've found that there's quite a bit to like about the Vissles-M. It supports touch, gets relatively bright, and can work as part of a desktop or portable setup.
The Vissles-M is somewhat light at 660g, so it should be easy to carry in a laptop bag. The monitor itself is only 5.3mm thick, though the base of it is a bit wider. It also has a folio case that works as a kickstand while adding some thickness to the device. Even with the folio case, the device is around 10mm at its thickest.
Swipe to scroll horizontally
Category
Spec
Size
15.6"
Resolution
FHD (1920 x 1080)
Brightness
220cd/m2 (220 nits)
Panel
IPS
Touch
Yes
Native contrast
800:1
Low blue light
Yes
Battery
No
Ports
2x USB-C power & signal port
Mini HMDI port
3.5mm earphone
OSD Button
Power button
Thickness
5.3mm (0.21")
Price
$229
If you're on the go, you can plug the Vissles-M directly into your laptop. The portable monitor doesn't have a built-in battery, so when you use it this way, it takes power from your PC. The monitor has a second USB-C port that you can use to charge the device. When plugged into an outlet, the Vissles-M passes power through the monitor into your laptop, so your laptop can have a full charge once unplugged.
My primary use for the Vissles-M was as a sidecar at my desk setup. I need a bunch of windows open at once for my job, including Slack, Airtable, Microsoft Edge, Twitter, and Feedly. The more windows and apps I can keep open at once, the better my workflow. Adding 15.6-inches to my setup with the Vissles-M was a welcome addition. I mainly used it for keeping things up that I need in constant view, keeping track of my assignments or Twitter to watch news come in.
The Vissles-M has a surprisingly high number of ports for a portable monitor. It has two USB-C ports, a mini HDMI port, and a headphone jack. Many competing monitors have just USB-C ports, and often only feature one USB-C port. Having two USB-C ports allows me to plug the Vissles-M into my laptop and connect my laptop to my Dell monitor. With this setup, my laptop is charging while also putting out content to two additional displays.
Image 1 of 8
I didn't use the mini HDMI port, except to test that it works, but it's a nice addition to have. Some corporate setups might still use older cables, so I'm not going to turn down an extra port. It also makes it easier to connect the Vissles-M to a game console, which the monitor does support.
The Vissles-M supports touch, which is somewhat rare among portable monitors, though not exclusive to this model. I know that some people don't value touch on desktops, but with a portable monitor, I think there's more of a use for it. As opposed to a desktop display that's often at the edge of reach and high up, a portable monitor sits at hand height. You can also lay it down flat, which makes the touch even more useful. I wish the Vissles-M had pen support as well, but touch support is a fine addition.
What you'll dislike about the Vissles-M monitor
The Vissles-M features a nice anti-glare display, but unfortunately, it isn't very durable. Usually, I wouldn't mind if a monitor has a durable display since I'd leave it at my desk and almost never touch it, but durability is important for a portable monitor. If you grab a Vissles-M, you'll probably be moving it in and out of a bag frequently. With touch support, you'll also have your hands on it quite often.
My monitor was fine and scratch-free until one time I went to clean up a smudge on the back of it. I wiped the back of the device, and when I flipped it over, the display had several noticeable scratches and nicks. I checked the table, and there wasn't any obviously sharp debris or pieces of anything on it. There certainly wasn't anything that should have caused the sort of damage I saw on my monitor's display.
The display being a bit fragile is my primary complaint about the Vissles-M and the only reason that I'd pause if considering purchasing it. If you do grab one, it's worth grabbing a 15.6-inch screen protector. While I haven't tested this specific screen protector on the Vissles-M, the anti-glare screen protector from PROMAS should fit based on its listed dimensions. The Vissles-M is a 15.6-inch monitor with a 16:9 aspect ratio, which is a common size for devices. You shouldn't have trouble finding a screen protector, though it's a shame that you have to get one.
There are a couple of other niggles that bring down the Vissles-M slightly, but I wouldn't say any of them are deal-breakers. The folio case is a bit finicky to deal with. It attaches magnetically and takes a bit of practice to get used to. It does provide some protection and works as a kickstand, but using it makes me feel like I'm making origami.
The speakers on the Vissles-M are nothing to write home about, but I don't view speakers as a high priority on a portable monitor. They're good enough to use if they're the only option, but you'll probably get better audio from your laptop.
The Vissles-M also requires a specific USB-C cable. This isn't as much of a knock on the Vissles-M specifically as it is on the awkward status of USB-C right now. You'd think that a "universal" cable would just work with anything that has the right port, but that's not the case. To connect the Vissles-M to a device, you'll need a USB-C cable that supports Thunderbolt 3 or DisplayPort 1.2 or higher. The cable that comes with the Vissles-M meets this standard and works well, but if you want to grab a longer cable or a second one to keep in your bag, you need to make sure it's the right kind. The USB-C to DisplayPort cable from UPGROW should do the trick if you'd like an additional cable.
Should you buy the Vissles-M monitor?
The Vissles-M is a unique portable monitor thanks to its touch support, variety of ports, and thin and light design. It comes at an affordable price when compared to the competition and is a handy way to add screen real estate on the go or at a desk. The biggest drawback of the Vissles-M is that its display is easy to scratch. If you grab one, I'd recommend adding a screen protector. The monitor has a slight lip around the bezels, so a screen protector should sit flush with the device.
Vissles currently has a sale on the Vissles-M, bringing its price down to $199. Vissles also sent us a promo code, $10 DISCOUNT, that will take $10 off if you use it before September 30, 2020. Those savings cover more than the cost of a screen protector, but it's still a shame that you should have to grab one.
Overall, I'm please with the Vissles-M, I see myself using it in the future, or my wife, while she studies at university.
Touch monitor on the go
Thin, light, and touch-friendly

The Vissles-M is an affordable portable monitor that supports touch. It comes with plenty of ports to make connecting it to devices easy. While its anti-glare monitor looks nice and gets fairly bright, it is easy to scratch.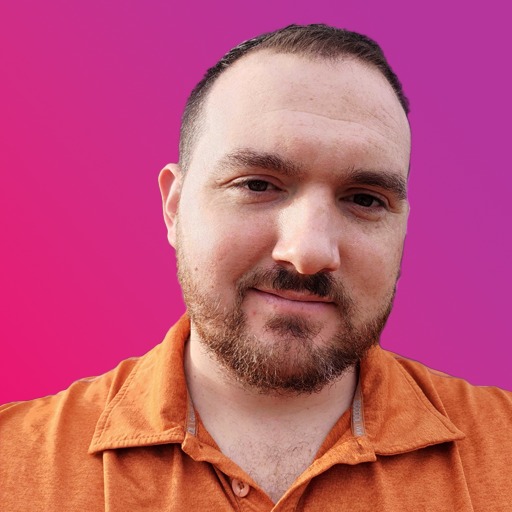 News Writer and apps editor
Sean Endicott brings nearly a decade of experience covering Microsoft and Windows news to Windows Central. He joined our team in 2017 as an app reviewer and now heads up our day-to-day news coverage. If you have a news tip or an app to review, hit him up at sean.endicott@futurenet.com.