This Week in Xbox One News: Assassin's Creed Syndicate, Gears of War banning drama, Del Toro laments Silent Hills and more! (May 17 2015)
This week, we're looking at more Kojima v. Konami drama, new game announcements, Gears of War banning drama and more!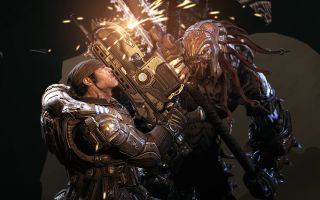 Welcome to our weekly ICYMI for Xbox news!
Stay tuned to Windows Central for all major Xbox announcements, and check here every Sunday for an ICYMI rundown - in addition to some of the more nuanced news, rumours and talking points.
So without further ado, here's our latest edition of This Week in Xbox One News.
Starting on a positive note, Assassin's Creed Syndicate looks pretty cool
I hate to admit it, but playing Assassin's Creed in industrial revolution era London sounds pretty awesome to this Brit. I still have reservations about the annualization of the series, but Ubisoft seem receptive to criticisms of Assassin's Creed Unity. Syndicate also marks the end of Ubisoft's support for the Xbox 360 and PS3, the studio will henceforth focus only on new gen consoles.
You play as twins Evie and Jacob Fyre, as you wrestle with Victorian London's criminal underworld for control.
You can switch between both characters in open world play, certain story missions require that you play one or the other.
There is no multiplayer mode, as Ubisoft want to take the series 'back to its roots'.
You can drive horse and carriages, as well as parkour on them whilst moving, and hide inside them.
New toys like the grappling hook allow Jason and Evie to traverse the city more easily than previous protagonists.
Victorian era weapons laws mean combat is more close quarters, using smaller weapons that can be concealed.
The game is 30% larger than Assassin's Creed Unity.
Assassin's Creed Syndicate will be available on October 30th 2015 for Xbox One and PS4.
Did Microsoft brick Gears of War Beta testers' Xbox Ones? (Spoilers: No)
Some of the larger publications ran stories that those who leaked footage from the practically confirmed Gears of War: Ultimate Edition had suffered their Xbox Ones becoming completely bricked, owing to a leaked memo proclaiming just that. The letter, reportedly sent to the leakers, states that they have violated their NDA agreements and Xbox Live terms and conditions, and that their Xbox Ones would now be unusable.
Alarm spread throughout the community, leading to accusations that the Xbox team included hardware kill-switches into our Xbox One consoles. The whole sorry affair forced Microsoft to make an official statement, which reads to the contrary:
I find it hard to feel sorry for the Gears of War: Ultimate Edition leakers, what do you guys think?
Xbox One triumphant in the April sales race, according to NPD
Despite the late-March availability of the PS4 exclusive Bloodborne, the Xbox One managed to emerge victorious in the US April console race, according to the NPD US marketing research agency.
It's looking improbable that Sony will have any exclusives titles to compete with the likes of Halo 5, Forza 6 and who knows what else Microsoft have lined up for this holiday season. With the absence of hard cumulative Xbox One sales figures for the US it's hard to judge just how far Microsoft have to go to catch up to the Playstation 4, which has enjoyed a hefty lead so far.
Del Toro mulls the death of Silent Hills as Konami shift to a mobile focus
Speaking with IGN, Silent Hills co-creator Guillermo Del Toro spoke of his disappointment at the hands of Konami and the firms handling of the cancellation.
Guillermo's comments effectively confirm the rumours that Metal Gear Solid creator Hideo Kojima will split from Konami following the completion of Metal Gear Solid V: The Phantom Pain.
Perhaps there's a chance Guillermo's comments combined with the fan outcry could rescue Silent Hills? Perhaps not.
Konami's new CEO Hideki Hayakawa was recently quoted describing mobile gaming as 'the future', whilst praising some of the terrible whale-chasing pay-to-win mobile games the studio has put out in recent years.
So yeah, your next Metal Gear, Silent Hill and Castlevania games could be free to play, pay to win match-3 Farmville clones, as illustrated by the attached image (by sorrows-chains). Rest in peace Silent Hill.
ICYMI - Some of Windows Central's biggest Xbox articles of the week
Microsoft is giving away a copy of The Witcher 3: Wild Hunt Collectors Edition
Divinity: Original Sin Enhanced Edition will revamp the PC RPG for the Xbox One
Xbox One beats PlayStation 4 in US console hardware sales for April 2015
Footage reportedly from Gears of War: Ultimate Edition for Xbox One emerges
New Xbox One game releases for the week ending May 3rd, 2015
Nero - Open World Adventure - Storm in a Teacup
"NERO is a first person adventure game based on puzzle solving and exploration. NERO is a wonderful journey in a magic world where a kid is the key to all locks and the nights aren't as frightening as you think."
Schrödinger's Cat and the Raiders of the Lost Quark - Platformer - Italic Pig and Team17
"Schrödinger's Cat is a fun, frantic, wacky and colourful puzzle-laden platform game, set in a unique and quirky quantum physics world. There's chaos at the Particle Zoo!"
Lifeless Planet - Open World Adventure - Stage 2 Studios
"While seeking life on a distant planet, an astronaut discovers an abandoned Russian town. He suspects his mission is a hoax until a mysterious young woman saves him from a strange and deadly phenomenon..."
Project CARS - Racer - Slightly Mad Studios
"Guided, tested, and approved by a passionate community of racing fans and real-life drivers, Project CARS represents the next-generation of racing simulation as the ultimate combination of fan desire and developer expertise"
And that's a wrap!
E3 is just a month away from hitting us with a deluge of new game announcements, details and trailers, I'm struggling to keep up with my backlog as is. The Witcher 3 will probably take me from now until then to finish, if I'm lucky. What games have you guys been playing this week?
Get the Windows Central Newsletter
All the latest news, reviews, and guides for Windows and Xbox diehards.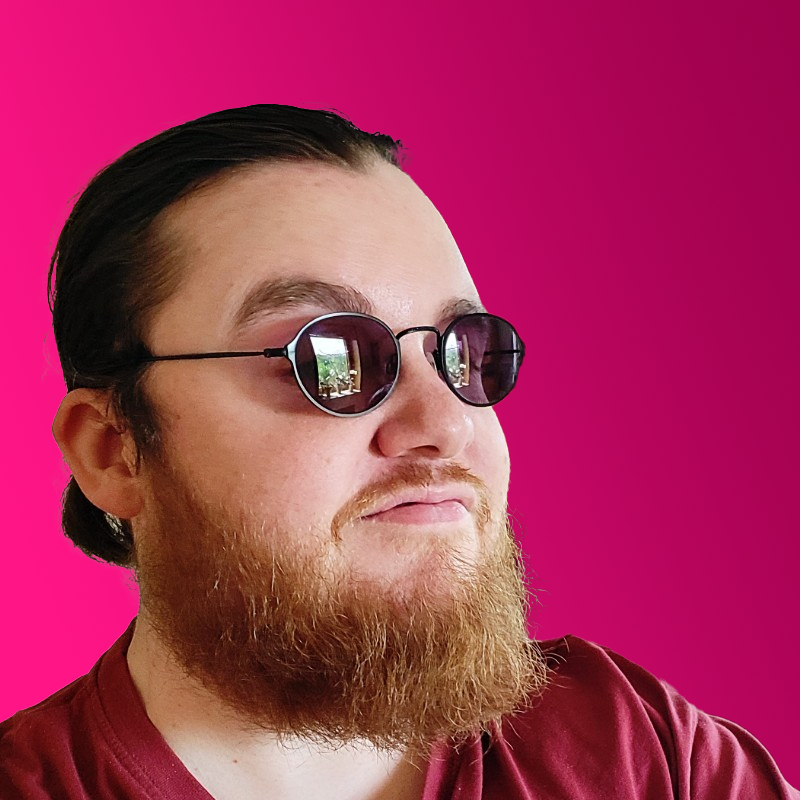 Jez Corden a Managing Editor at Windows Central, focusing primarily on all things Xbox and gaming. Jez is known for breaking exclusive news and analysis as relates to the Microsoft ecosystem while being powered by caffeine. Follow on Twitter @JezCorden and listen to his Xbox Two podcast, all about, you guessed it, Xbox!