This Week in Xbox One News - Spencer on FFXIV, Cuphead expanded, Bioshock HD rumors, and is Konami calling it quits? (Sept 20th, 2015)
This week we're looking at comments from Phil Spencer on FF14, Konami shutting down triple A development, potential Bioshock re-releases and more!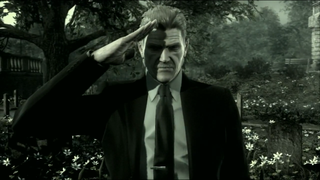 Welcome to our weekly ICYMI for Xbox news!
We'll still be posting major Xbox announcements in the main feed. However, I'll be collecting some of the more nuanced news, rumors and talking points into one handy post every weekend! You can also rely on this weekly column to keep up to date with all the latest game releases too.
So without further ado, here's the latest edition of This Week in Xbox One News.
Phil Spencer discusses Final Fantasy 14: Realm Reborn's Xbox One absence
Final Fantasy XIV: Realm Reborn is one of the few MMOs reporting consistent growth. If World of Warcraft's upcoming Legion expansion fails to wow consumers, it's conceivable that FFXIV could eventually become the world's 1# subscription-based MMO.
FFXIV: RR is currently available on PS4, PS3 and PC. All versions of FFXIV share the same servers, as was the case with FFXI, which also featured a Xbox 360 version.
Square Enix's Naoki Yoshida previously outlined his enthusiasm for the prospect of FFXIV on Xbox One, stating:
Yoshida made this comments over a year ago, but he mentioned that discussions for an Xbox One version were still taking place as recently as last month.
Despite this, Phil Spencer recently claimed that FFXIV is a third-party exclusive - responding to questions about the game's Xbox One absense.
These comments appear to contradict Yoshida's assertions that FFXIV isn't exclusive. Whether or not Phil Spencer considers it "exclusive" because Square Enix won't bend on its cross-platform play intents, I'm not sure. There's also a chance IGN took his comments about third party exclusivity out of context.
Either way, the whole situation is utterly confounding, especially as Final Fantasy XI was cross-platform enabled between Xbox 360 and PS3, even PS2. I'm not in charge of a multi-million dollar console business, but I can't envisage any negative effects would occur as a result of allowing PS4 and Xbox One FFXIV players to co-exist. In an age where Microsoft appears at one of Apple's keynotes, it seems at total odds with the company's wider philosophy of playing nice with the competition.
I'd genuinely like to know the full story and reasoning behind why Xbox One owners can't have FFXIV. What do you think?
Report states Konami have ceased all Triple-A development beyond Pro Evolution Soccer
If you were hoping Metal Gear Solid V's cut content (spoilers) would make it into the game via DLC, you might find yourself disappointed if these rumors are true.
French site Gameblog reported that Konami has shuttered all AAA development beyond Pro Evolution Soccer. If true, once Metal Gear Online ships on October 6, that'll be it. Silent Hill, Castlevania and Metal Gear could become nothing more than text on an IP holder's document in the back of some filing cabinet.
MGSV's roaring sales success apparently isn't enough incentive for Konami, who have previously signalled the intent to devolve into a freemium shovelware peddler. Similar reports state that Fox Engine overseer Julien Merceron recently fled Konami, for reasons relating to the company's disinterest in console development.
Right now, it's looking like the end of the road for Metal Gear, Silent Hill and various other beloved Konami franchises. That is, of course, unless you like pachinko machines.
Bioshock re-releases rumoured for Xbox One
Video game retailer Raru.co.za appears to have outed a "Bioshock Collection", listed for PS4 and Xbox One for a November 2015 launch.
The retailer has reportedly leaked games well in advance of announcement before, and given 2K's penchant for re-releases, I think this rumour will likely turn out true. If so, I'd hope the collection comprises all three current games - Bioshock, Bioshock 2 and Bioshock Infinite, as well as their DLC.
Bioshock took the world by storm on the Xbox 360 back in 2007. It introduced us to the depths of Rapture - a nightmarish undersea community that fell into murderous anarchy. Bioshock was an intense and atmospheric shooter wrapped in a biting political critique, complimented with strong characters and an intriguing plot. Bioshock 2 wasn't received as favourably as the first game, as it failed to live up to mammoth expectations set by its predecessor. Thankfully, Bioshock Infinite made up for the lull in quality with a brand new setting, new characters and incredible visuals.
Considering the Xbox One now features backwards compatibility, collections such as this are going to be a hard sell for those who already own the games. Hopefully, 2K will sweeten the deal with a graphical refresh.
Of course, until we get official confirmation, take this news with a pinch of salt. We've reached out to 2K for comment.
Halo 5: Guardian's REQ system as explained by Mister Chief
Mister Chief has returned to explain Halo 5: Guardian's REQ system. Halo 5: Guardians has made sweeping changes to Halo's iconic multiplayer, and its REQ system raised the spectre of microtransactions when it was first announced. It turns out that they're not all that scary.
REQ packs are similar to Battlefield 4's Battlepacks, delivering a box of random items in exchange for points accrued in multiplayer. Some of the items you unlock are permanent, such as cosmetic rewards, emblems, standard weapons and armor styles. Others are one use only, allowing you to spawn vehicles or power weapons in the game's Warzone mode.
You can buy REQ packs with real money, but that's not to say someone addicted to micro-payments will have any material advantage. To spawn the more powerful requisitions, you'll still have to achieve the appropriate "level" during the match, by capturing objectives, killing enemies, and general engagement. Only cosmetic REQs will work in Arena mode, preventing the classic Halo experience from being diluted. Warzone, however, is 12 v 12 anarchy, and everything is fair game. Be sure to check out the video above for more detail.
Halo 5: Guardians launches on October 27th, 2015 as a Xbox One exclusive.
Pre-order Halo 5: Guardians Limited Edition for Xbox One at the Microsoft Store (opens in new tab) ($99.99)
Pre-order Halo 5: Guardians Limited Collector's Edition for Xbox One for Xbox One at the Microsoft Store (opens in new tab) ($249.99)
Pre-order the Xbox One Limited Edition Halo 5: Guardians Bundle at the Microsoft Store (opens in new tab) ($499)
Pre-order the Xbox One Limited Edition Halo 5: Guardians Wireless Controller at the Microsoft Store (opens in new tab) ($69.99)
Pre-order the Xbox One Limited Edition Halo 5: Guardians – The Master Chief Wireless Controller at the Microsoft Store (opens in new tab) ($69.99)
Ubisoft emphasises authenticity in Ghost Recon Wildlands
Tom Clancy's Ghost Recon Wildlands is an upcoming open-world tactical shooter, and if this video is anything to go by, it'll be dripping with authenticity. The team at Ubisoft visited the CIA itself to research how to shape the game's plot (opens in new tab), which features drug cartels and large-scale organised crime.
After MGSV's fairly lifeless open-world, I'm hoping Ubisoft's comments about Wildlands' "living, breathing world" ring true once the game is released.
Boss-heavy Cuphead expands to include platforming levels
Cuphead is an upcoming Xbox One console exclusive under the ID@Xbox program. Since its reveal, it's become somewhat of a poster-child for Microsoft's indie program, owing to its incredible visuals and old-school gameplay. Cuphead demos thus far have only shown off boss fights, which draw inspirations from 90s side-scrollers like Gunstar Heroes.
In a recent interview, Cuphead purveyors Studio MDHR noted that they've been able to push the game beyond its original scope.
Studio MDHR's Chad Moldenhauer describes their partnership with Microsoft as "awesome" in the interview, and thanked fans for their reactions.
I played Cuphead at Gamescom (captured in the video above) and found it to be nothing short of maddening brilliance. Thanks to its expanded scope, I'd say it's pretty firmly in my list of most anticipated Xbox One games for 2016.
Bonus: Check out Rare's Sea of Thieves pirate consultants
Ubisoft might have enlisted the CIA to make Ghost Recon Wildlands more authentic, but Rare have gone the extra mile, bringing in bonafide pirates to help develop their upcoming Sea of Thieves MMO. Check out the vidye' above ye' scallywags. Yarrgh, matey, etc.
ICYMI - Some of Windows Central's biggest Xbox articles of the week
New Xbox One game releases for the week ending Sept 19th, 2015
Pumped BMX + (opens in new tab) - Sports & Recreation - Carbon / Curve Digital
" Pumped BMX + uses the hit game 'Pumped BMX 2' as inspiration - taking everything which made the mobile version so successful and enhancing every aspect of it for console."
The Book of Unwritten Tales 2 (opens in new tab) - Action & Adventure - King Art
"A fantasy story with over 20 hours of pointing and clicking. The trademark BoUT-humor, lovingly spoofing LotR, Game of Thrones, Harry Potter, Discworld, The Hobbit, WoW and more. Hundreds of weird, yet oddly logical puzzles."
Plague Inc: Evolved (opens in new tab) - Strategy & Simulation - Ndemic Studios
"Plague Inc: Evolved is a unique mix of high strategy and terrifyingly realistic simulation. Your pathogen has just infected 'Patient Zero' - now you must bring about the end of human history by evolving a deadly, global Plague whilst adapting against everything humanity can do to defend itself."
Frozen Free Fall: Snowball Fight (opens in new tab) - Puzzle & Trivia - Disney
"Get ready to turn your living room into an epic puzzle matching battle in Frozen Free Fall: Snowball Fight, featuring 195 FREE levels and an ALL-NEW local multiplayer mode!"
Overruled! (opens in new tab) - Fighting - Dlala Studios
"Overruled is a multiplayer brawler like no other where the players change the rules as they play, directly influencing the dynamics and direction of combat. Challenge up to three friends with both local and online multiplayer to a battle and the person with the most points at the end will win the game!"
EA SPORTS™ NHL® 16 (opens in new tab) - Sports - EA Sports
"Built with more input from our fans than ever before, NHL 16 steps onto the ice to deliver new features across the most played single player and team modes, including a reimagined EA SPORTS Hockey League."
Forza Motorsport 6 (opens in new tab) - Racing - Turn 10 Studios
"Forza Motorsport 6 is unrelenting action at simulation speed in the most beautiful and comprehensive racing game of this generation. Collect, customise, and race over 450 Forzavista™ cars, all with working cockpits and full damage."
And that's a wrap!
This week, I've been mostly playing Mad Max, which I think is criminally underrated. Sure, it has boatloads of grind (literally), but the vehicular combat, visceral fist fighting and gorgeously rendered open-world really help it shine. I'm also trying to distract myself from the seemingly inevitable death of Metal Gear Solid and Silent Hill, should Konami shut down its game development business. Sigh.
What have you guys been playing this week? Any thoughts on this week's news? Let me know below!
Jez Corden is the Managing Editor for Windows Central, focusing primarily on all things Xbox and gaming. Jez is known for breaking exclusive news and analysis as relates to the Microsoft ecosystem while being powered by caffeine. Follow on Twitter @JezCorden and listen to his Xbox Two podcast, all about, you guessed it, Xbox!