Weekend Entertainment: Listen to Atlas Genius or watch Furious 7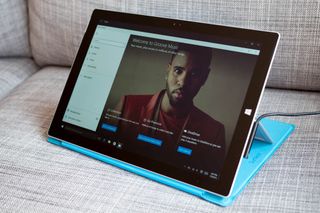 Every week, lots of new stuff drops on Groove Music and Movies & TV, and it becomes hard to keep up. Well, that's where we come in. Every weekend we'll highlight some of the hottest albums and singles on Groove Music.
We'll also let you know what movies and television shows just dropped on Movies & TV for your viewing pleasure. It's the weekend, and we'll help entertain you.
Groove Music
Atlas Genius - Inanimate Objects
Atlas Genius is an alternative rock group that formed down in Southern Australia back in 2009. Inanimate Objects is their sophomore album following When it Was Now, which was met with mixed reviews from critics.
After giving Inanimate Objects a complete listen, it is easily one of my favorite albums of the summer. Molecules, The City We Grow, and Friends With Enemies are my favorite songs from the album so far. That being said, the album flows so well that it's easy to listen to from start to finish.
Listen to on Groove Music (opens in new tab)
The Weeknd - Beauty Behind the Madness
The soulful singer, The Weeknd, has seen huge commercial success after his release of Earned It for the Fifty Shades of Grey soundtrack. Beauty Behind the Madness is his third studio album and its as dark and provocative as his last albums.
My favorite songs from the album so far include Shameless and Prisoner which features Lana Del Rey. Whether you're a new Weeknd fan or a loyal one, you won't be able to avoid listening to the entire album once it starts.
Listen to on Groove Music (opens in new tab)
Movies & TV
Furious 7
The crew is back to living normal lives after taking down Owen Shaw and being amnestied for their past crimes. However, as soon as Shaw's brother learns of his death he vows to avenge him and take down his butchers.
In order to protect one another, the team gathers their best cars and weapons and chase the assassin as far as Abu Dhabi all the way back to Los Angeles in this action-packed adventure.
Watch on Movies & TV - $14.99 (opens in new tab)
Do you have plans to watch or listen to something else this weekend? Let us know in the comments below! Also, if you have any suggestions for next week's post you can always hit me up on Twitter @JonDollison. Have a great weekend!
Windows Central Newsletter
Get the best of Windows Central in in your inbox, every day!
All glory to our lord and saviour Vin Diesel.

Boring music, furious 7 is just ok

That's your taste. What music would you recommend that's new this week?

How do I add music to groove on windows 10 mobile, when I have a groove music pass? And I want to stream an album.

You have to add it to a playlist or to your collection on your computer first. CAN'T wait until they get that fixed.

For since reason when I red Atlas. I immediately about the movie Cloud Atlas. I love that movie's song. Cloud Atlas Sextet. (please no downvote. That's real the name of the song.)

I have been liking The Weeknd album a lot. "Losers" is a stand out track, for me.
Windows Central Newsletter
Thank you for signing up to Windows Central. You will receive a verification email shortly.
There was a problem. Please refresh the page and try again.