Here's what to expect at Microsoft's NYC hardware event this week
Microsoft is holding a hardware event on May 2nd, here's what we're expecting the company to announce, and what we're not expecting them to announce.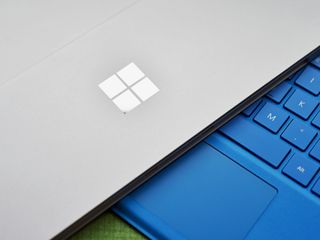 (Image credit: Daniel Rubino / Windows Central)
This week, on May 2nd, Microsoft will be holding a hardware event in New York City, in which the company is expected to unveil new hardware and talk about Windows 10 and the cloud, with a focus on the education market. Unlike previous hardware events, we're expecting this one to be toned down dramatically when it comes to new hardware.
So, what do we expect to be announced? Well first, it's probably a smart idea to cross off the things we know won't be announced. According to our sources, both a Surface Pro 5 and Surface Book 2 are off the table for announcement on May 2nd. It's also incredibly unlikely that we'll see a Surface Studio refresh so soon.
Oh, and definitely no Surface Phone.
What's more, considering Microsoft's own BUILD developer conference is a week later, we probably won't be hearing about any future Windows versions just yet. So Project NEON, My People, etc. are all off the cards, unless Windows 10 Cloud is part of Redstone 3, which we don't think is the case.
A new non-pro Surface
We're expecting Microsoft to unveil some kind of new non-pro Surface device on May 2nd, aimed at the education market running Windows 10 Cloud. It's currently unclear what form-factor this device will take, however if recent rumors are anything to go by, it may be a traditional laptop style device without a detachable display. It could also end up being a successor to the Surface 3, with that traditional tablet form-factor with a detachable keyboard. I'm hoping for the former, however.
Considering this device is aimed at the education market, we assume Microsoft will want to keep the cost of this thing on the cheaper side. That doesn't necessarily mean it'll be super affordable, we're thinking somewhere along the lines of Surface 3 pricing. Remember, with the Surface line, Microsoft want to show other hardware makers how to build the best hardware possible, not undercut them with premium, low-cost devices.
It's unclear how well spec'd the new Surface will be. It could be a mid-ranger, sporting an Intel Core Y processor (formally known as Core M chips), or maybe something a little more beefy such as an Intel Core i5 or i7. Maybe, it'll rock an Intel ATOM or even ARM processor, although we're not expecting Windows 10 on ARM to be ready until the fall.
In regards to its name? CloudBook is the rumor. We're not so sure, as this device is aimed at schools. We'll know for sure on Tuesday.
Windows 10 Cloud
We're also expecting Microsoft to officially unveil Windows 10 Cloud (which we're hearing will actually debut as Windows 10 S) on May 2nd. Windows 10 Cloud is a new edition of Windows 10 that has been in the works alongside the Creators Update, and is a special version of Windows 10 that's locked to the Windows Store for all your apps and games, this means you can't download programs from the web.
If an app you want is in the Windows Store, then it'll run just fine on Windows 10 Cloud. Apps like Evernote, Slack and Photoshop Elements will all run on Windows 10 Cloud as they're available in the Store, but apps like Google Chrome won't. If you do want to run apps from outside the Store on Windows 10 Cloud, you can purchase an upgrade to Windows 10 Pro directly from the Windows Store.
Windows 10 Cloud won't be a version of Windows you can buy on store shelves, but rather will be an edition of Windows 10 available to hardware makers for pre-loading on to their own hardware. Cloud will benefit mostly at the low-end of the laptop/tablet market, however it isn't limited to low-end devices. Hardware makers, if they so please, can pre-load high-end devices with Windows 10 Cloud too, something we expect Microsoft to do with its new non-pro Surface.
Office 2016 Centennial
In the light of a version of Windows 10 that's locked to the Windows Store, we're expecting Microsoft to officially announce that Office 2016 is coming to Windows 10 via Centennial apps, available in the Store. We already know this is coming, as the leaked Windows 10 Cloud builds have Word 2016, PowerPoint 2016 and Excel 2016 all pinned to the Start menu by default, but clicking them takes you to an empty page in the Store.
Office 2016 coming to the Windows Store means devices running Windows 10 Cloud won't be missing out on the full Office experience, and won't have to use the far more limited Office Mobile apps. I'd also say the ability to one-click install an app as complicated as Word or PowerPoint is super convenient to the user.
Another benefit of bringing Office 2016 to the Windows Store is that you'll no longer have to download the entire suite if you just want to use Word 2016. Each app will have their own Store page and install buttons, which is excellent.
Joe Belfiore!
Joe Belfiore recently announced that he was back at Microsoft and working on improving the education market with Windows 10. Considering this hardware event is focused heavily on education, we wouldn't be surprised to see Joe Belfiore make an appearance to show us what the deal is with Windows 10 Cloud.
It would be the first time Joe Belfiore has made a public appearance for Microsoft since his year sabbatical, so it'll be exciting to see him on stage. If not Joe Belfiore, we'll definitely be seeing Satya Nadella at the event.
What do you expect?
That's what we're expecting will show up on May 2nd, but what are you expecting or hoping to see? Let us know!
Windows Central Newsletter
Get the best of Windows Central in in your inbox, every day!
Zac Bowden is a Senior Editor at Windows Central. Bringing you exclusive coverage into the world of Windows on PCs, tablets, phones, and more. Also an avid collector of rare Microsoft prototype devices! Keep in touch on Twitter: @zacbowden.
True... But Windows mobile strategy is just getting wings again! =D

Ahahahahahahahahahahahahahah

For all we know, windows cloud could be the new mobile that runs on cloudbooks and cloudphones ...long stretch but i dont see why not since current WM we can only install apps from store as well. If anything having it run on mobile and cloudbooks could boost apps since cloudbooks will be more affordable than normal tablets/books.

Just name it AirTalk.... The isheep will flock to it. Just mislead them with the naming ; )

Still say WP would've been a success if they went with ClippyMobileCouldWinSoftdow Phone.

"Oh, and definitely no Surface Phone." 😔

Waiting for another article on how great the Surface Phone will need to be. LOL. I'm really wondering, do people actually still believe that the Surface Phone will come?

I do but i also think it will be abit like the lumia 950xl created for the fans. I want to see Microsoft bring out a phone again but on the flip side i don't know if i would buy one due to lack of apps i need. Games ect don't bother me but things like PayPal do. I am glad Microsoft support android though as this is my only other choice i don't like iOS but having outlook cortana groove ect on android means i don't find it as hard to move to as i can still use the same apps i had on wimo but also the apps that are missing like PayPal ect.

I bought a galaxy as my secondary phone for my work number, my 950 being my main ..but to be honest not only am I finding my galaxy to be more stable but even the MS apps work better. That said, I still love the Windows Mobile os and its simplicity as well as the live tile start screen, although it is starting to feel a bit dated since thr tiles dont do much. I do hope they release a Surface Phone but I dont think they will take that plunge in the current state of WM even though better now than later since they still have a userbase.

My problem with WM10 is that it's performance is becoming worse with each update. At least that's my experience on an unlocked Lumia 950 DS. It's getting to a point that I'm honestly getting fed up with it. I've tried an old iPhone 5 and have found it more stable and runs smoother than the L950. Even trying out a friend's cheap android seemed more stable. To be honest, I think Windows Phone 8.1 was way much better. On L950, with only a few select apps installed the OS is slow and lags even after hard reset...

If its that bad, remove yourself from the insider program and hard reset your device. By getting less updates your phone will be much more stable. My main issues are with some apps not functioning smoothly such as whatsapp and gallery being slow to load but the gallery might be because Im using an Ultra SD card, just ordered an extreme plus but devs not updating their apps means issues are here to stay for now. While Windows is snappier in some areas and I prefer aspects of it such as how people hub work ...generally speaking, Android seems smoother for the time being. Before anyone who isnt currently using Android starts with their lagdroid comments, plz go pick one up then come and give your opinion but for now, I truly hope Microsoft sorts things out soon before my 950 becomes entirely outdated with nothing to replace it with that runs the OS like a "phone" should.

Using an Axon 7 right now, an "smoother" is certainly not a word that comes to mind, coming from a 950XL. More choice, certainly, but the general usage factor in Android is atrocious! And it's not just the Axon; my Huawei P9 Lite work phone is even worse... Only reason I'm not switching back is the cracked display on my XL. Even the app gap isn't that bad, as most run just as well in Edge.

Over the last few days we've been replacing our clients devices from Lumia to Android and you are correct that Microsoft's own apps and services work better under Android or iOS for that matter, the widgets for example is great winner as OneNote's widgets are amazing. If Microsoft gave as much attention to its own mobile platform and did interactive tiles much like widgets last year also made Windows 10 and their devices more reliable; by now they would have kept the number growing as OEM's and Developers would have also contributed more as Windows 10/Mobile is perfect platform if it had some TLC. As well as functionality Microsoft needs to concentrate on their designs much more, Groove for example looks and feels great now however many areas of the Windows OS/platform is so plain compared to iOS and Android, the project Neon or whatever is they are calling it is probably where they will address these areas however is all so slow moving considering this is/was the biggest software corporation in the world and creates/designs amazing things in its Xbox division. They should have kept the porting feature for Android apps over to Windows so at least the devs would have got a taste of Windows platform also, now instead we have to wait at least another few years until Microsoft makes a good mobile appearance again which is truly sad as there was so much potential there. Every user we are switching to Android from Windows Phone/Mobile asks the same question "why couldn't Microsoft do this to their own platform?" and is true as they couldn't neglect Windows Mobile platform any more than they have done so far this last two years which is going to be painful to get back in the game if/when they wish to start it again with whatever they are going to call the next Mobile OS.

How do you/your employees like Outlook? In my opinion it's much, MUCH better on W10M. I can't say anything definitive about the rest of the Office package, but since Outlook is the MS app I use 99 % of the time, it's irrelevant for me...

With regards to Outlook; the Desktop app is perfect despite few recent glitches in 2016 version, the Outlook Mail app in W10M and W10 is good and we enjoy using it as do our clients however two major issues currently: 1. It does not sync Exchange or other live/instant accounts promptly unlike Mail/Calendar app in iOS and Android (not tested it in Outlook under these platforms yet) 2. There is no Tasks/To Do which is critical for some of our users Also worth noting that the Outlook app for iOS and Android was called Acompli and was acquired by Microsoft not long ago and they've not done much on it since taking over however my understanding is that they took it on as that was best way of using the swipe technology without being sued by Apple I guess if they have a pattern over that.

There is no such thing as a Surface Phone.

Doesn't Acer already use the term Cloudbook? https://www.acer.com/ac/en/US/content/series/aspireonecloudbook11

I think this article is all speculation.

Well, I will be bracing myself for the tragic announcement of W10M EOL.

Why, because an event that focuses on education wont have a non-education device in it? Could you at least wait till Build before you start freaking out, and getting gloomy?

Why not call it surface cloud?

because clouds are made of vapor, ie, surfaceless

But azure is the color of the sky without clouds

I'm pretty sure he means the device, nto the OS. Surface Cloud instead of Cloudbook.

because you can opt to upgrade w10cloud to a home or pro. once that happens, it won't be surface cloud any more. that's why it cannot be called surface cloud. from where i live, stores sell laptops/desktops without OS, and users would just install pirated versions of windows. it would be better for microsoft if these gadgets would come with win10 cloud at the least. it would add up to the number of windows 10 users. because honestly, if ms would count desktops/laptops with pirated windows, i'm pretty sure it would still surpass the mumber of android users today.

AirTalk, they will come out in droves, thinking it's an accessory for their Apple airport!

Can't the Office Suit apps come in as a UWP app? :/

There are already some UWP Office apps (Word, Excel and Powerpoint), but they aren't as featured as the x86 counterparts.

I know, that's what I want to see. If Office apps came in as a full UWP app, it would give out a strong message!

Yes, but it won't be true UWP app, as it will only be limited to the Desktop/PC

Any native uwp can be limited to desktop /pc. That doesn't make it less uwp. Do what you can, where you are, with what you have.
Until the full api library is there to replicate the functions of win32 counterparts, ill take a centennial app. A lot of win32 literally can't be reproduced yet but those functions are steadily getting closer to being able to be replicated. Just like anything, growth comes with time. The centennial bridge addresses the meantime in between time and can tap into the benefits of w10 just like a native uwp but I'd argue are more powerful as of right now. People want the most capable uwp? Centennial is the solution. Android apps for the brief time was limited to mobile but no one had a problem with that. I say that to say, The real issue is the capability of the app in the most appropriate place, not the capability in general. There is no real reason to run hugely complex win32 due to soc capability nor generally accepted functional ui to run most w32 on anything other than pc or desktop anyway as of right now so the pc/desktop limitation is mostly theoretical then practical just for the sake of it being called UNIVERSAL windows platform making the fact that they only run on desktop/pc moot. Change the label and what most people think of as the issue goes away. And yes, I know there are few exceptions but that's miniscule in comparison to the total number of w32.

Hmm...I guess you're right on that. Just got to be patient.

When you get a chance, check out onenote uwp. They are making it more and more as capable as onenote 2016. Now bc they sell licenses to use the software, they probably won't make it have full parity but I pointed this out to highlight native uwp are getting stronger. My prediction is when native uwp can match their win32 counterparts and majority of their userbase are on w10, they'll get rid of office win32 and offer only the uwp with full functionality being an add-on purchase aka office 365 license tied to your Microsoft account.

When you get a chance, check out onenote uwp. They are making it more and more as capable as onenote 2016. Now bc they sell licenses to use the software, they probably won't make it have full parity but I pointed this out to highlight native uwp are getting stronger. My prediction is when native uwp can match their win32 counterparts and majority of their userbase are on w10, they'll get rid of office win32 and offer only the uwp with full functionality being an add-on purchase aka office 365 license tied to your Microsoft account.

But what is a Desktop/PC? Is it defined by the processor? The size of the device? A Kangaroo PC is about the size of a phone, but runs 'full' Windows. With a big monitor, keyboard/mouse, it could run Centennial apps adequately. Who's to say a 'phone' couldn't house Centennial apps but only run them when used in an appropriate environment. Sort of the opposite of Continuum on phones now, where some apps only work on the phone. That would work for me. You have apps that are mobile friendly, that work with the same files that work on the full featured Centennial apps when docked to a monitorKeyboard/mouse. Office Mobile and Office 2016 does that now, but on two different devices.

Instead of all this and these tabs, why not make an mobile for students to study from which can be turned into a tablet using a tab-dock thing where the mobile can slide into a bigger screen (Tab) and power it using continnum.

Because it's done before with Continuum and failed miserably.

Really hope they'll make Skype Enterprise (pka Lync) available through the Store as well.
Considering you need a user account on the server to connect anyway, I cannot understand why they want to keep the client distribution so limited instead of just including it in every distribution of Office so users can connect to their work unified communications infrastructure from home and personal devices.

I'm not going with any expectations, I've learnt from Msft,just hoping they don't kill off w10m

W10 cloud + c-shell + woa= w10m except the full power of big windows behind it. In essence, w10m is going w10m 2.0. w10m as we know it will not being going forward. Just maintaining.

One thing I wouldn't be surprised to see is this Surface 4 released in both Cloud and Home versions. Cloud would be sold through channels specific to schools while Microsoft would sell the Home version through traditional retail outlets (probably both through the Microsoft Store). This would give the hardware longer legs and would avoid people complaining because they didn't realize they had to buy an add-on to get the device they bought to work like they want.

I wish they would release a Surface Mini. I have been using an iPad mini for a few years, and fed up dealing with Apple. I need a small portable device, and would prefer it to be a Surface.

Probably never happening, best bet is to get one from another OEM.

So nothing to get too exciting about. #whatanopportunity

Yeah underwhelming, really hope they didn't schedule a last minute conference for win 10 cloud and an education book. But I can see joe pushing it to get himself out front again with his new project quickly.

How will the Office 2016 apps from the Windows Store work regarding the purchase method? Will we have to pay for the full Office suite or an Office 365 subscription via the Store?

You'll probably still have to pay for the full suite but download each app on your discretion . Remember, office 365 is tied to your account and the store will do the same usual normal checks it always does when going to an app page

what about a small education surface around 12 or 13 inch with a 360° hinge? i guess that would be the most practical type of device for schools since you would always be able to have a comfortable pen experience possible while still having only ONE device (no detaching possible) so no confusion ...

I expect no mentioning of W10M. -

"definitely no Surface Phone" windows mobile is dying anyway... and MS don't look interested in it anymore...

I sill think calling it windows 10 cloud is a terrible idea and altough it sounds really nice and modern it will cause so many confusion about what it is capable of or what the restrictions are... :/

Agreed. It will be just as confusing as Windows RT not being the Windows they thought it was. Can't wait for the howls of consumers the first time they try to download a program from the web. And many others will avoid it because they think Cloud will mean something like a Chromebook. It might be the worst of both worlds.

A Penabled Surface 4 tablet possibly with LTE? I may have just found my "Surface Phone."

I don't expect much, but deep down inside I'm hoping MS is purposefully trying to downplay the event so we can be suprised with an exciting reveal of something awesome. I don't understand this educational cloudbook (whatever its called) that doesn't really have anything to do with the cloud. And if Surface as a brand, is supposed to be a premium showcase. Nothing says premium like a kid in a public school playing with your device! WTF If they just come out with some gimped windows laptop, I will be severly disappointed. I mean whats the point of this? To show OEM's? This is so f'n stupid. Why go throught all the trouble and expense of designing and building a hardware product to "show" your OEM's how to do it? Why not work with them directly and have them do the hardware like in the past. If MS think the OEM's are incapable, then why care what the OEM says when MS makes a superior product? What are they gonna do, go make Chromebooks? Guess what, they already do. It's time for MS to **** or get off the pot. Sorry I'm really in a foul mood today.

Education is a HUGE market and Chromebooks are owning it. Schools need low-cost computers that are "userless." All your personal information is stored in the cloud. Sign in to any device in the classroom, and all your student work is there without anyone else's customization. Apple is failing dismally in this market because the Mac and iOS OS's cannot accommodate multiple users. If Microsoft delegates this to OEMs, they're not only leaving money on the table, but the OEMs lack the local sales infrastructure needed to present this Chromebook alternative to school boards. Capturing this market is going to require hands-on testing and lots of handholding. School districts have to commit to providing every kid with a device, from K thru 12th grade (or at least starting at Grade 3), teachers need training, IT needs funding over and above purchase price. Where we live in Southern California, the local school district serves a student population of approximately 60,000 kids. The elementary school that my daughter attended? They still have a small computer lab populated with aging Macs (10+ yrs old) and each class only gets one hour per WEEK in the lab. These kids are not going to be able to participate in the 21st century US economy in any way, shape, or form. Personally, I'm glad to see Microsoft making a BFD of education. It's been treated like a red-headed stepchild for too long. Make tech in education part of the conversation, not just in the US, but all around the world.

Sounds boring. Low end, non consumer devices and a modest office update. Nothing to see here

What? You don't like the Cloud ?
LOL

I love the cloud :) but always thought windows rt was a lame idea. All Microsoft are doing here is rebooting rt under a new name. The other negative spin off to this is OS fragmentation. When MS launched windows 10 they made this huge deal out of how going forward there was going to be "one windows". They had correctly identified that there were far too many windows varients of windows 7, 8 and 8.1. It was causing developers a major headache so they regrouped and said they wouldn't fragment windows 10. Microsoft can't help themselves. Before you know it we're going to have a dozen variants of windows 10

DId you expect anything else? ONE WINDOWS....won't work. If it did, apple would have one OS, and Google would have one OS. Microsoft have been blowing smoke up its users ass since windows 10 was first announced...about the same time as Nutella took the reigns.

Well, it's not the same thing as fragmenting. It's not another variation of Windows, it's just a Windows that is limited to a one source of application. And if you think about it, the part Microsoft decided to mantain is the one unifying the app: the Store, with all the UWP apps.

It will be really boring with boring education **** and no word about mobile. Trust me.

I really hope the rumors about the Surface Pro 5 not having USB-C are incorrect.

No mobile, no party. Cause I already have most of the devices, except Hololance and SStudio... And now I really want to see some hope for the mobile device before I have to use iPhone...

No Mobile News, no thanks👎. I think is more important Windows 10 Mobile than education features which only few schools in US will use it, like always.

In the education field any hardware is going to have to be both durable and easily managed. Microsoft will be targeting the general student pouplation and the computers are going to have to withstand the neglect and abuse the average student will cause. The management part seems like it will be taken care of by the limitation of Windows Cloud to run only Windows Store apps. There should be a school wide dashboard that lists registered devices and which apps are to be installed. Remotely triggered wipes will be initiated as needed with the computer restored to factory specs. Easy peasy. The durable part is pretty much going to eliminate detachable keyboards and active digitizers with $100 pens. Those will be way too easy to lose and too expensive to replace. A traditional clamshell PC, possibly with a 180 degree hinge to allow it to fold back, combined with a capacative touchscreen to allow a basic $10 stylus to work with drawing and inking would seem to be the most logical choice. I can see gorilla glass on the screen and a relatively small SSD for protection against the daily abuse. I don't think we'll see anything earth shattering for this "hardware" event. What is introduced will probably look a lot like a Surface Book with a traditional hinge and permanently attached keyboard with a Celeron processor.

This will be one of the biggest NON-events in Microsoft history. Meanwhile--and this sickens me to say it--Apple is ramping up to completely smother Microsoft with whatever they're announcing, and Android will continue to dominate the market overall. Windows Cloud is a non-starter, and a dumbed-down Surface will just make people even more disappointed we're not seeing a successor to the SP4.

Nope. Wrong again my friend.

I wonder if they would release the rumored "cloudbook" and the Surface 4, both running W10Cloud? Then they could push into the education market with laptop & tablet.

This is what I expect to happen. Both devices.

Intune for Education will probably make its formal reveal here as well. Maybe MS is saving the big stuff to compete against Apple's fall hardware events, which could be pretty big.

Does anyone remember windows RT?

Still use mine. Once the Cloud starts drying up it isn't quite as usefull anymore.

Still using my original Surface RT. I absolutely love it!

It's like RT all over again, I just want to hear Microsoft acknowledge the dying mobile division.

Still use mine. RT64. Works better than my 1520, 950, & 640. Just my opinion...

Microsoft has started a number of times that they won't build hardware unless they can do something they feel is different and sets a device apart from what's already in the market. They like to build halo type devices and let the OEMs fill in the range. The current Surface tablet form factor is also awesome for education with inking for note taking (inc. support in OneNote for interpreting mathematic formulas) & multi-touch that lets you interact directly with content. I realise that cost is a big consideration in this market but if they they stick to a very traditional clamshell style notebook/laptop then I'll be disappointed.

I agree. Get the kids use to the Surface type device and then the'll want to upgrade to a Surface Pro or Surface Book.

My guess from from the guesses is a 360 degrees screen with inking capabilities.

Sounds.......Zzzzzzzzzzzzzz

It sounds so boring, next year build won't be sold out anymore. 'We want people to love Windows' lmao. No mobile future no love. Go **** Microsoft.

Come on. This article is not about build.

Doesn't seem exciting at all. We're getting Windows RT 2.0 and what sounds like a failure to comepte with Chromebooks, if these rumors are accepted. They aren't going to compete with Chromebooks that run $300 with a $500 Surface, I wouldn't expect. At $500, there's no excuse for it to be a detachable device. Going with the Chromebook form factor and gutting the heart of Windows software from the OS, those are two big changes that justify a drop closer to $300.

OEMs can go lower in price with their 'çloudbook'. That's the purpose of MS hardware. And check Zac's comment upgradable to W10pro.

No word on the Harmon Kardon Cortana device? Geeze Microsoft!

OMG when are they going to announce surface pro 5 I have been waiting for it since October 2016, should I just get the surface pro 4 or should I keep waiting?

Been looking for a Windows version of this:
https://www.asus.com/us/Phone/ASUS_PadFone_X_US/
Just saying my dreams.

I had one of these years ago ... never took off, which was a pity, because it was great! You know how everything Apple releases is "magical" and "we invented that"? When Microsoft release a Continuum-based screen dock for the not-a-Surface-Phone, it will be "category-defining". Doesn't matter than ASUS did it first with the PadFone.

13-15" screen laptop with 360 degrees screen and upgradable to W10Pro sounds good to me.

I definitely hope Microsoft doesn't ruin the Surface (not Surface as a whole, but Surface as in the direction Microsoft went with the Surface 3). I wish Microsoft would release a refresh of the Surface 3 with LTE, GPS, maybe arm processor as long as it's full windows running (I'm fine with waiting till fall), but this mobile form factor is so perfect. It's a great compromise for businesses replacing an iPad with a device that isn't limited to apps.

this is it! this is the "surface phone" announcement that's not a phone. but the mobile device with the hinged/foldable screen[s], surface pen integration that will be w10cloud + c shell+ woa that Microsoft positions as an competitor to chromebook in the classroom so there aren't any clashes in regards to competition with ios and android. They will even sell it as a lost to quickly gain mindshare, riding the momentum of a category-defining device and the parents, who wouldn't mind having for themselves, who want the best for their child would have no problem spending the money they were going to spend on a chromebook anyway. It keeps windows relevant in the education sector. It keeps windows relevant in the future because the young will be accustomed to using windows and want the aspirational cool new device. It keeps windows relevant in the consumer mind (parents) bc its the new category defining device. It keeps windows relevant by overcoming the hump of not being able to break into the "phone" market. Everyone who feels "burned" by Microsoft or unfamiliar or heavily entrenched in another ecosystem will surely not come if not given an incentive like an amazing category define for a low cost of entry. Well 'MS wont undercut oem partners' is irrelevant bc their partners aren't currently doing such things in the edu or mobile sector for windows. windows is dying and their is one company with the responsibility for keeping it alive. ms! and they chose edu.
Microsoft's way back to the consumer market is through education; not smartphones, just like "a pc [running windows] in every home" was through businesses. This is microsoft's mobile play. Education fits their mantra of productivity and the mobility of experiences, now and into the future.
...its not a surface phone though

Or maybe an 8" Surface...a Surface Mini if you will...with an active pen.

In the words of the one and only awesome Pink Floyd...."WE DON'T NEED NO EDUCATION, WE DON'T NEED NO WINDOWS CLOUD. ALL WE NEED IS A SURFACE PHONE" Ok, I made that last part up, but it rings true ;)

I wish they'd release an xbox streaming stick.

Windows Central in 2016: "We're expecting the spring 2017 hardware event to be much bigger than the one in fall 2016, with several new devices likely to be shown," and "the Surface Phone is expected sometime in early 2017 but might get pushed back to the fall to coincide with the release of Redstone 3." Windows Central in 2017: "Unlike previous hardware events, we're expecting this one to be toned down dramatically when it comes to new hardware," and "Oh, and definitely no Surface Phone." How times change. Note to self: don't get hyped up by news articles because they are almost always wrong.

Plans change, it happens. Microsoft's roadmaps aren't static you know. Edit: not saying this in a negative way towards you

It's because they have good sources at Microsoft. :)

We're sorry that Microsoft changed their plans. Would you rather we just stopped reporting on plans because they change? We can do that if you want.

'Changing plan' is an understatement. They have pulled the rug under us, users and devs, completely in the broad daylight.

Gustav 2016: duuuuurrrrr Gustav 2017: duuuuurrrr

I would like to see a refreshed design aspect too...not that the previous was not good..just to see a refresh

I would like to see a refreshed design aspect too...not that the previous was not good.. just to see a refresh

I would like to see a refreshed design aspect too...not that the previous was not good.. just to see a refresh

It has to be more than RT! Right now concept just looks RT2.0.
Possibly just a surface book but for education insitutes and cloud.
Locking down windows to store never worked and will not with current state of app store.
Where will they get apps from? Learning is beyond photoshop and words. We have many educational apps in iOS/android store that exisiting schools may be using. Chromebooks were successful coz it offered google -- knowledge hub. Ppl dont need to go anywhere beyond browser to work. Docs n all just was cherry on cake.
Ipads have their own advantage.
So where does this device sits?
This has to be something more than chromebook and ipad obviously. No one will pay for another device where too you have to fire google and work. Or tablet will hardly any apps to download.
MS hope has something better in store.

Really simple. Set expectations really, really low and then you won't be disappointed. Basically expect it to be a non-news event with nothing for the average consumer or business professional and then you won't walk away disappointed. We all know that MS has an internal strategy that they aren't sharing or communicating but as we all know the biggest problem is that by the time they start to execute it will be like mobile, too little too late. I have been holding out with my 4 x SP3 Pros and 2 x 950xls for something better but at this point have lost all hope that it will happen any time soon. Soon in MS time is likely 24-48 months while for me and many others we are down to weeks or a few months. We are all tired of waiting years for MS to get their act together, announce and communicate something exciting and different and then ultimately delivering the product. I am still holding out and fully supporting the MS ecosystem but have limited patience left. Let's hope that we might get some positive news, announcements and product deliver in 2017 but best to keep our hopes really low so as not to be disappointed which is the norm when dealing with MS.

Joe and office are hardware devices. Nice

I expect to see a full-on Microsoft Phone being announced at this event. One that runs on Android. It would be cooler spec wise than any android on the market, cost the same as a Pixel and come preloaded with MS Office.

So - my guess is that they will introduce a low cost ARM based laptop/device for schools that will run Windows 10 Cloud on ARM. It won't be available now but will likely come in September / October. Lots of demos about how it can be centrally managed from a cloud based environment akin to Office 365 for Education. Can be rebuilt remotely, kids profiles stored in Cloud etc. Will run Office 365 but you won't be able to install apps directly - everything has to come via store.

Sep/Oct is a bad time for Back to School anything. Too late.

I supported Microsoft a lot all this years, but no support for phones makes me jump to iOS. Fu Microsoft for that.

I am awaiting from Satya/Joe a big excuse to all companies, developers and consultant who invested tons of dollars, thousands of hours and lost the trust of their customers to support the now dead Windows 10 Mobile......

So its a 'hardware event' and you're expecting a bunch of software like Office and Windows Cloud? Go get some imagination.

Hopeing to hear more about VR - could it be used at home for things like fitting clothing before buyng online? MS and VR - I think they can do this!

There was a rumor that a Chinese firm has already been manufacturing standard design Laptop computers for Microsoft. to sell for 1000 $. So I expect that device be debut running Windows cloud to demonstrate what and how to use Windows cloud. They may even debut a new cheap tablet similar to the cheap Surface 3 called a Surface 4 . the best bet however is Microsoft will debut the New "Surface laptop" hardware device and the light version of Windows 10 called Windows cloud which will be upgradeable to fulll Windows 10 operating systems. The cloud version of windows 10 I reead will be free for microsoft OEM partners to use on very cheap Tablets and laptop Computers to compette with Google Chrome books schools and students will be able to buy a very cheap Laptop or Tablet device witha more powerful operating system than what Google chrome books have. if it's a well made laptop computer many people will buy this "Surface" laptop and have it upgraded to full Windows 10 Pro right in the Microsoft strore if it's possible before they use it at home.

Instead of announcing a microsoft version of an android phone, better send to all dedicated users a google phone for free with an apology note as they're waiting for the surface phone. A smart move that will bring back tons of respect.

When the list of what won't be shown is longer than the list of what will be shown, why bother?

Meh, nothing exciting from the sounds of it...

is there any chance for surprise MS own hardware for W10...in this event..............

I'm interested to see what the new "non" Surface offering will be. I still think the Suface 3 is a remarkable device that never really got the recognition it deserved. Definitely would look at getting a non Surface replacement.

Why is it called "cloud"? When I first heard the name I thought it meant it would run on a Microsoft server and the hardware would just be a dumb terminal connected to the internet, essentially streaming the operating system, but this article makes it sound like it's actually installed on the local device. So then why did they call it "cloud"?

Because it relies on the "cloud" for storage (OneDrive) and apps (Windows store only , no ability to sideload without upgrading the OS) and maybe other features not yet known.

As for me, I am not at all interested in any micrososft event if it does not invovle anything related mobile.

Marvell Avastar WiFi, again and again and again. Nothing but the worst in class chip for every single surface device from the beginning.

Agreed! But I wonder if it's the only chip that'll fit.

I expect a nap worthy event.

cloud books and what not... MS might as well bring mobile to that and start a fresh start again with someone new at helm with good motivation.

A Windows Phone or something related to future of Windows 10 Mobile. If they kill Windows 10 Mobile at this event or BUILD 17, then it's clear that Windows Phone is dead.

If it isn't clear to you that Windows Phone has been dead since 2014, you need glasses, mate.

This seems like a lackluster event. Pro5, Book2 are both overdue.

Surface Pro 5 are looooong overdue

It's not gonna be a big upgrade though, SP4 nailed it, so there's not the same sense of urgency to perfect the product. Some new chips and a port are all that needs to be beefed up, maybe the battery if it's possible. MS can take a little more time nowadays.

Just give us a hint of new hardware. Just a smidge, please.

Windows 10 S = Windows RT redo #SMH

If you read any of the articles you'd see that it's not the same. Could the RT be upgraded to full Windows 10?

Oh, I read the article. My comment is sarcastic in nature that I am walking away with that general conclusion. It doesn't matter about the ability to being upgraded or not to a Full Win 10 experience. Its that same store lock experience. Period. Most average joe users that would buy this probably will not take the upgrade path and knowing MS with this sort of thing it will mostly likely cost $99-$149 USD. It which case you should probably spend the money and get the device with full windows. There may be a need for this type of system but they tried it once already.

But what alternative do you have? I love the size of my Surface 3 and have been waiting forever for an upgrade. If this article is correct with the listed specs, it'll be an upgrade. I'll just bring it home and upgrade it to full Windows 10 for a true Surface 3 replacement. But I'm also prepared to be disappointed by what they will show us tommorrow. If this device has an Atom processor then it's a definite no-go for me.

Better get you popcorn ready then.

You'll never know and Microsoft sure as hell won't tell you. It wouldn't be technically impossible.

MS, just bring a surface phone that: * runs x86 apps * runs Android apps (yes, through access to Google store, it's hard but give it a shot) and * If you could bring back the L1020 camera, that would be nice... Why is it so hard to understand that we are on the W10M bandwagon for the ecosystem and that we are not going to through away our investments so far?

It wouldn't be able to have access to the Google Play Store unless it ran Android and came with Google's pre installed applications.

How about Project Astoria? It was possible to run Android apps with that build of W10M. Why not still the case? Just mentioning Google Play Store, it could well be the case of sideloading android apps but that would not be very convenient for non-experienced users...

I'd be happy enough with bluestacks on my phone.

Why would you want to run x86 apps on a phone lol That's like running windows xp on an smartwatch

The only reason is continuum. Continuum without x86 is not so useful... yet..

I expect to be disappointed, as none of the rumored stuff appeals to me as a consumer. :/

Microsoft alienated all kids by handling very bad the windows 10 mobile, most kids use android and schools are using ChromeOS because it runs better on lower hardware, easier to manage and has the same android apps kids are familiar with. Windows cloud is still a windows 10 OS, are they expecting that kids enter the room, turn on their machines and are greeted with a 30 minute downtime OS upgrade each 6 months, have a slow OS, have no apps they are used to in the store and then, pay to use Word and PowerPoint? Just move along, there is nothing to see here...

Surface 4 ...non-pro....fanless....m3 processor.... 8gigs of ram.....big battery ....in tablet / keyboard form factor. please

No Surface Pro 5? Are they even going to release Surface Pro 5 at this rate?

It sounds like Intel Coffee Lake CPU's have been moved up the end of this year. I would guess they will just wait for the new chips at this point. Unless they want to get into a product release cycle where the internals are a year behind the competition. The Surface Studio is already in that boat.

"we assume Microsoft will want to keep the cost of this thing on the cheaper side. That doesn't necessarily mean it'll be super affordable, we're thinking somewhere along the lines of Surface 3 pricing. " So it will be overpriced. Because the Surface 3 was already overpriced (It cost over 600€ WITHOUT the cover). To be honest, unless they put that Surface CloudBook or whatever the name will be on the 400€ price area (so that it doesn't go much above 500€ once you add the type cover...assuming there will be one), it will be very hard to sell when the Surface Pro 4 is being now sold with big savings and almost always with the pen and type cover included for little over 700€. Even as a reference device, it will be hard to justify itself if it comes at Surface 3 prices (just like the Surface 3 couldn't justify itself).

You probably thought the Surface Pro devices were overpriced as well. Their formula for building a high end "concept" device and letting OEMs fill in the gaps has worked out well no? I don't see this cloud device being any different.

Please answer: - In which way was the Surface 3 a "concept" device. - In which way is a, let's call it Surface 4, sold at the same price as the Surface 3, a "concept", specially when it comes with a neutered version of Windows which you'll have to pay to upgrade for a usable one? I guess reading isn't your strongest suit. (By the way, the Surface Pro are only overpriced in the part that they don't bring the keyboard which is pretty mandatory. Otherwise no, they're not overpriced. Not in the current scenario of generally overpriced phones and laptops).

Everyone I've read has talked about Satya Nadella & Joe Belfiore being @ this event, but no one has mentioned Panos Panay. I wonder if he's gonna be there to show off this new device?.

Busy with Scorpio. His team are apparently involved according to any number of articles.

I'm like 90% sure Windows Phone is going to become Windows 10 Cloud or whatever it is. Makes sense to have full Windows 10 on phones that way since they are much lighter and could probably pull off all day battery while keeping the same UI as phone until it is plugged into a dock aka continuum

no one knew about surface book. they will probably surprise everyone with a student-centric windows mobile device that has cellular number.

It could happen in the Fall with the release of W10 on ARM.

If this Cloud device is the same size and form factor as a Surface 3, has USB-C and indeed can be upgraded to full Windows 10 than I'll most likely pick one up. Please don't let it have an Atom processor in it!

Hoping to see a Microsoft Band 3 as well!!!

THIS! THIS! THIS! They have been waaaay too quiet on this and what will happen to the app? Unless they show another oem using the band app with notifications for Windows Phone.

Wishful thinking. Mine is being held together buy electrical tape.

i think the device will be Traditional Laptop PC device because a chinese industry report said months ago that a company that nakes device s for Microsoft was already manufacturing laptops for Microsoft. if this report is true it will be the 1000$ Microsoft laptop rumored to be sold by Microsoft. Folks will buy em preloaded with Windows cloud and then update them to Full windows 10 Pro.

$1000 will not fly when you're supposed to compete against cheap chromebooks.

If what they have is just a completely traditional clamshell laptop then that goes against their policy of only making hardware when they can it differently and bring something new to the market. I'm not saying they won't release a traditional laptop, but if they do it will be hugely disappointing.

Cheap cloudbooks. That have FREE TEXTBOOKS in the store. Thats what EDU needs. http://www.michaelgeist.ca/2017/05/ontario-government-placing-big-bet-op...

zzzzzzzzzzzzzzzzzzzzzzzzzzzzzzzzzzzzzzz

A Intel Core version of this new non-pro device would be nice to have. Specially if there would be a 13" model. And full Office on the Windows Store is something I've been waiting for a long time now. Tired of having Access and Publisher taking up space on the disk.

MSFT = missing the boat again. If younger generations are getting hooked on phones and small devices, a Surface isn't of interest to them. Now maybe selling them to schools for use in class but who wants to do that unless you have a cloud service system that really differentiates itself. And while I prefer OneDrive, I'm not sure it has the pull to make this a success. Besides kids like the name DropBox. Teeing up another strikeout for MSFT!

I expect to be happily using my new Sony XA1. I was a dedicated WP fan. I still miss my 1020, and my 950 is loaded with unrealized potential. But I just got tired of crappy app performance (especially FB and Messenger), the lack of new first-party hardware, the horrendously confusing messaging coming from MS, and I wanted something that stood a chance of matching the 950's camera performance. My fingers are crossed. The fact that there will be nothing about W10M at this event pretty much convinces me I made the right call.

Oh, great, Cue Ball and Hair Straightener, two of the people most responsible for screwing Windows Mobile, I hope they slip when climbing up the stage.

Windows Store apps and all that is all fine. I'm not able to digest one thing though, why is Microsoft bringing O365 apps to Store through CENTENNIAL? What does that mean, the UWP Office Mobile apps can never match the functionalities of O365 due to time & labor. Or is it that the UWP platform cannot cater for such superior/complex features and functionalities of a true app like O365? If Microsoft themselves are not going to show the power of UWP through their own apps, then why should the developers? It is so disturbing. How does Microsoft want LOB vendors like SAP, Sage ERPs to develop apps for UWP/Store? I somehow deep down feel that UWP is not a ready platform for such big/complex projects as ERPs or Microsoft's own O365. Else, why would they just port it through Centennial and not work hard over the years and match Office Mobile with O365.

1) Using Centennial is the fastest way to get your app in the Store. 2) Rewriting the office apps as UWP is very time-consuming, but once you converted it with the Centenial bridge, you can start add UWP specific stuff. (ex. live tiles, API's...). No doubt that the office apps will become full uwp, but it will not happen over night.
Windows Central Newsletter
Thank you for signing up to Windows Central. You will receive a verification email shortly.
There was a problem. Please refresh the page and try again.