Windows Central Game Awards 2018
We're taking a look back at 2018 of Windows PC and Xbox One gaming, and awarding the best of the best.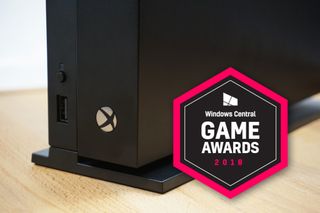 It has been a fun year for gaming across Microsoft's platforms. From the biggest blockbuster hits to the most modest indie titles, the range of talent, innovation, and pure artistry continues to push the industry to all-new heights.
With our humble Game Awards, we want to acknowledge the hard work and technical prowess exhibited at all levels across the gaming industry, as well as some of our own personal favorites.
Here are our Windows Central Game Awards of 2018!
Best Windows PC Game: Frostpunk
Frostpunk is survival simulator set in a biting winter wasteland, in a world where a climatological catastrophe has blanketed the globe in an endless ice age. As the sole leader of one of humanity's last refugee caravans, it's on you to set up and maintain a safe haven from the howling cold outside.
Frostpunk is a unique city-builder with a steampunk edge, with stunning, detailed visuals, gorgeous weather effects, and emotive sound treatment. The mechanics are stressful and unforgiving, imparting an immersive sense of urgency as you battle dwindling resources, social unrest, and of course, the cold itself. Frostpunk has been updated with free content several times since its launch, and is set to gain even more updates in 2019.
11Bit Studios deserve every accolade for this incredible title, which we highly, highly recommend.
Best Xbox Game, Best Story Campaign: Red Dead Redemption 2
"Raising the bar" is a phrase that springs to mind when describing Red Dead Redemption 2, a game that elevates the industry at every level. It's rare that a game is able to marry its narrative, gameplay, and visual elements into a single whole so masterfully, and Rockstar are among the only companies that do it at this level.
Red Dead Redemption 2 is a masterpiece, which is why it's taking home two awards from us this year.
Red Dead Redemption 2 is set in the closing days of the Wild West, as the proliferation of law enforcement across America squeezes the last outlaws out of business. As Arthur Morgan, you help lead a colourful band of rogues across a vast open world, with some of the most detailed and realistic environs ever seen in a game.
Red Dead Redemption 2 packs quality with such density it's a little staggering, showcasing the power of the Xbox One X with a native 4K resolution. Every Xbox owner should play this.
Innovation Award, Best Xbox Accessory: Xbox Adaptive Controller
We introduced a new award this year to recognize the technology that powers our favorite hobby, including everything from hardware, game engines, middleware, services, and beyond. In discussions, there was a clear winner this year above all else.
Microsoft's Xbox Adaptive Controller is designed from the ground up to incorporate a huge array of controller features and switches that adapt to users with unique needs. Every aspect of this product was built with accessibility in mind, from everything to the way the product feels, to what connections it supports, even down to the packaging.
Through charities like Special Effect and AbleGamers, Microsoft's Xbox Adaptive Controller is opening up gaming to millions of users who have found traditional controllers don't meet their needs.
For more information on the Xbox Adaptive Controller, head over to Microsoft's website for details.
Editor's Choice Award: Mutant Year Zero
It's not often a game comes along that lets you play as a post-apocalypse mutant duck with a crossbow, but Mutant Year Zero does exactly that.
Taking cues from games like XCOM, Mutant Year Zero is a slick, tactical RPG based on the Swedish pen and paper RPG series Mutant. Set decades after a global catastrophe, the last surviving humans and anthropomorphic mutants carve out a meagre existence in the nuclear ruins of Sweden. You play as a band of Stalkers, whose job it is to strike out into the wastelands to scavenge supplies and "ancient" technology.
Mutant Year Zero is addictive, incessantly fun, and strategically rewarding, and is quite easily among the best strategy games of 2018.
Best Multiplayer Game: Monster Hunter: World
Monster Hunter leaped from its cult-hit status on Nintendo systems to global phenomenon in 2018, becoming Capcom's best selling game in the company's near-40 year history.
Monster Hunter: World takes its unique action RPG formula and applies it to a much grander scale, allowing players to come together in groups to take on gigantic, dynamic monsters, crafting tons upon tons of upgrades, complete with piles of free seasonal content. If we had a DLC award, we may well have dropped it on Monster Hunter: World's Kulve Taroth update, which added a free raid-style boss battle for players to enjoy.
Despite launching almost a year ago, Monster Hunter: World's story isn't set to end any time soon, with even more content planned for the new year.
Best Art Direction: Sea of Thieves
Sea of Thieves is one of the most unique-looking titles this year, with a gorgeously realized oceanic open world brimming with photogenic scenery.
Sea of Thieves has some of the best climatological and water effects out there, producing turbulent storms and enthralling sunsets, with ocean physics and vivid lighting that respond to the weather systems throughout the game.
Sea of Thieves is multiplayer open world pirate fantasy game, where players are urged to make their own fun using the game's large sandbox toolset. And it's bloody stunning.
See at Microsoft Store (Xbox, PC)
Most Anticipated: Anthem
Anthem is an upcoming open world action game from BioWare, known for Mass Effect and Dragon Age. The connected-world shooter takes place on an alien world, populated by humans (but not Earthlings), and strange, abandoned alien technology. The humans of Anthem eke out an existence in powerful exosuits called Javelins, which allow them to survive the harsh world outside of humanity's only stronghold.
Anthem looks to be taking cues from Destiny and Warframe, with a heavy emphasis on co-operative PvE play, class-based combat mechanics, and RPG loot systems. It's our most anticipated game because BioWare are known for their attention to story delivery, which large online games typically put on the back burner.
Time will tell if Anthem delivers when it launches on February 22, 2019, but color us intrigued.
Best Gaming Laptop: Razer Laptop 15 (2018)
Razer has long been a front-runner in the PC hardware arena, but their Blade 15 stepped it up a notch earlier this year.
The Razer Blade 15 addresses some core complaints of their line-up, with shrunk bezels, beefed up displays, and an impossibly-thin design. The Blade 15 is no slouch starting with a GTX 1060 d-GPU, but connect up an external Razer Core via Thunderbolt 3 and you can push it even further.
Truly, there's no other gaming laptop worth considering if you want serious quality.
Best Xbox Controller: Hyperkin Duke
2018 has been a bit of a nostalgia trip for hardware. Sony and Nintendo both led with pint-sized classics, with the SNES, NES, and PlayStation Mini consoles. Microsoft doesn't have such a huge Xbox nostalgia backlog to tap into, at least on the hardware side, but that didn't stop Hyperkin.
Working with Xbox creator Seamus Blackley, Hyperkin faithfully recreated and modernized the classic, hulking "Duke" controller from the OG Xbox year.
Complete with contemporary controls and a fun LCD display, the Hyperkin Duke is 2018's most awesome Xbox controller with ease.
Best Gaming Headset: Turtle Beach Elite Atlas
Turtle Beach's Elite Atlas represents a big step up for the company, incorporating metal frame work, supreme comfort, and that signature, stunning sound.
Ditching some of the gaudy "gamer" neon accents of previous designs, the Elite Atlas range goes all-in on gunmetal, producing a customizable headset that also punches above its price point.
Whether you're gaming on PC, Xbox, or any other 3.5mm-supporting device, the Elite Atlas is a great $100 purchase that really represents the best of 'Beach.
And that's a wrap!
2018 has been a bit of a transitionary year for gaming, as we head further towards the end of the generation. The next Xbox looms in the distance, with cloud streaming from services like Project xCloud and subscription services like Xbox Game Pass poised to, maybe, change the way we play.
2019 has tons of heavy hitters in its roadmap, from Resident Evil 2, Anthem, to RAGE 2, and The Outer Worlds. And we'll find out about even more come E3 2019, later in the year.
From all of us here at Windows Central, have an awesome gaming Christmas and a wallet-busting New Year.
Get the Windows Central Newsletter
All the latest news, reviews, and guides for Windows and Xbox diehards.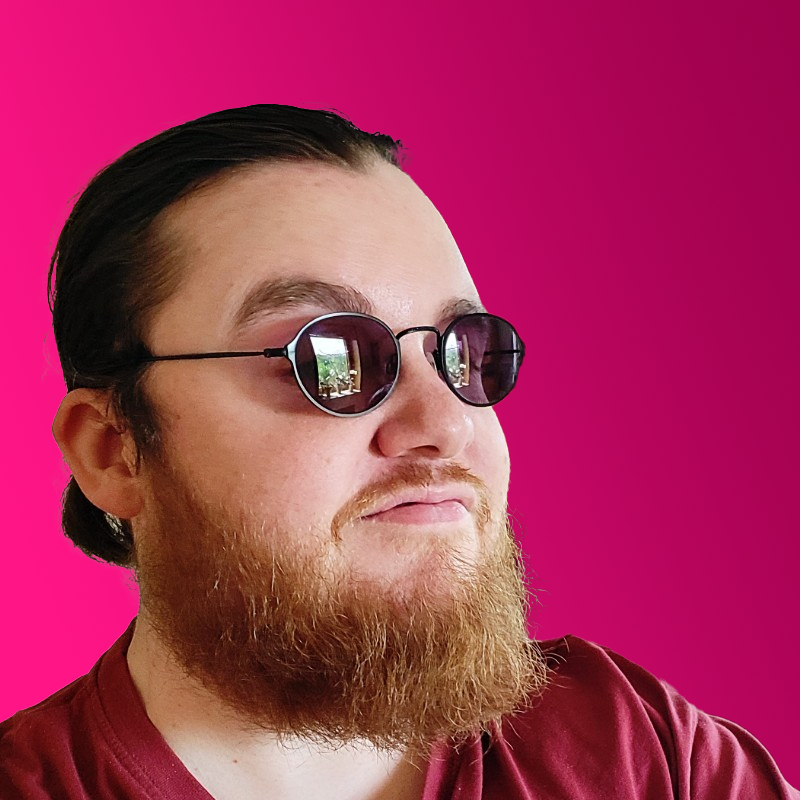 Jez Corden a Managing Editor at Windows Central, focusing primarily on all things Xbox and gaming. Jez is known for breaking exclusive news and analysis as relates to the Microsoft ecosystem while being powered by caffeine. Follow on Twitter @JezCorden and listen to his Xbox Two podcast, all about, you guessed it, Xbox!