Windows Phone Xbox Live Achievement syncing issues coming to a close today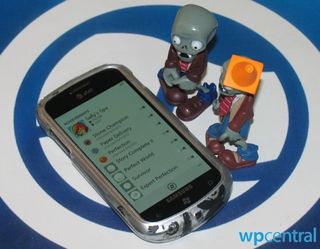 Wednesday, August 8 was an unusual time for Xbox Live on Windows Phone. The Windows Phone Developer site and Marketplace both underwent some upgrades that week. Not everything went according to plan though, and that week's new Xbox Live game Sally's Spa didn't show up until Thursday the 9th. Coincidentally, the Xbox Live Deal of the Week program came to an unceremonious end that week for unknown reasons.
Sally's Spa (fun game though it is) initially appeared to suffer from some Achievement syncing issues. Specifically, some Achievements would unlock in-game (complete with the standard notification and sound effect) and show up as completed in the game's Achievement list, and yet they failed to appear in the phone's Games hub and Xbox.com. In other words, though the Achievement unlocked during gameplay, they did not sync properly with the user's Xbox Live profile.
There was no rhyme or reason to which Achievements wouldn't sync – for instance, 'Survivor' doesn't currently appear on my profile and yet 'Super Survivor' and 'Expert Survivor' (both of which come after the former) do.
Bigger than just a spa
This prompted much grumbling about the game's bugginess, but as it turns out, Sally's Spa is not the culprit at all. Starting on the 8th, the same issue has occurred for players of many Windows Phone games: Fruit Ninja, Assassin's Creed, Little Acorns, Asphalt 5, and more. In one particularly heart-rending case, an Asphalt 5 player completed every goal in the game but didn't get the game's final Achievement, 'Champion.' Imagine the work it would take to start anew on that one!
Fight for the fix
Windows Phone Central as largely kept quiet on the matter, but that doesn't mean we just sat around waiting for it to be fixed. Instead, your lovable gaming journalist immediately set out to investigate the cause of the Achievement syncing issue and inform the people who could fix the problem about it. After much effort, we finally have an official statement from Microsoft on the matter:
In other words, the cause of the problem has been located and fixed, and now we're just waiting for the changes to go live. The timing is extremely similar to Microsoft's deployment of the digital certificate fix for the Windows Phone Marketplace, but we're told there is no connection between those issues and the timing of their fixes.
Back in action (soon)
Most importantly for gamers, WP7 Achievement should start syncing properly within the next 24 hours, at which time our gaming lives can get back to normal. Achievements unlocked since the 8th should sync properly once the fix goes live, though it's unclear whether you'll need to boot the game back up or not to initiate the sync.
It's great that Microsoft took the issue seriously and corrected it as fast as humanly possible. Were any of you affected by syncing problems, dear readers? And are you as glad as I am to put it all behind us?
Thanks to everyone who contacted us about this issue, as well as the good people we contacted in turn!
Update 1: The Achievements are taking longer to resync than we were told. We'll update again when we learn more.
Update 2: The Achievements finally synced a few days after this article went live.
Paul Acevedo is the Games Editor at Windows Central. A lifelong gamer, he has written about videogames for over 15 years and reviewed over 350 games for our site. Follow him on Twitter @PaulRAcevedo. Don't hate. Appreciate!
I initially though it was from the game rather so I uninstalled and starting all over...gosh, i should have waited....it was Contract Killer

that case is pretty gaggy.

Yeah, I'm not buying a new one with Windows Phone 8 so close at hand.

Damn i replayed ilomilo all the way through again for nothing then haha, glad they've sorted it

Great.. I was already wondering why my Ding - Level 25 Bug Village achievement unlocked in game but didn't show up on XBL..

After hearing about the issue, I simply avoided playing on my WP until a fix was announced. It's not as though I don't have enough 360 & GFWL games to play instead. :)

Exactly what I've been doing. :)

I hope some of my Sally's Spa achievements show up. I have unlocked everything but the Perfect achievement.

I have to Achievements in Mush which don't show up on XBL.
BTW I have trouble getting the "Spinning Out" Achievement. It just doesn't unlock by simlpy turning the phone upside down repeatedly. Any tips?

I have had the exact same problem with the "Spinning Out" Achievement. I have completed the game and unlocked every achievement besides that one, and I just cant seem to unlock it. Any help for this would be greatly appreciated.

Thanks for the update Paul. Dustinator here from x360a and CAG :-)
Really appreciate the effort you took to figure out what's going on and bringing this to Microsoft's attention. I shelved my game playing on my WP for a week and now I can FINALLY get back to playing without fear of something not counting. Thank you!!

Love all the people that clearly knew about the glitch but still played all there games then posted all over the place complaining that their achievements all glitched. They now all hate Microsoft and are not getting a new windows phone 8, windows 8, a next generation xbox, and are not renewing there Live accounts ever again, all because they were stupid.

Examples of people saying this? Because I've yet to see anyone who complained to that extent, myself included. Hell I was a bit angry which is understandable, but I was sure it'd get fixed soon enough.

Yes, and it is ok for people to be angry. I was irritated, but knew it would be fixed.

I had an angry birds achievement not sync - golden eggs - hopefully it will fix that, I don't fancy playing most of the game again.

Thanks Paul. No word on dotw?

That's what I'm wondering about too!

If they ever decide to comment on it, we'll let you guys know!

Yeah, my 3ds got a ton of love since I stopped playing games until this was fixed. I forgot how much I love Mario 3d land

Yea, I ended up playing my DS and my Vita for a few days....Mario 3D land is awsome, New Super Mario 2 is just out...

It is Mario so it is probably great, but your opinion of new super Mario 2? I have it preordered from amazon, so it will be a week til I get it since I did free shipping

Finally.....I addressed this issue about 3 weeks ago by email to you guys and didn't get any respond....

Feel free to tweet me directly @segacon with your Xbox Live-related concerns and tips.

I decided to start a Fallout 3 replay. Played offline without expansions and GFWL earlier, but recently picked up the GotY version for less than the regular price of two expansions. So, Microsoft can screw up the marketplace as much as they want as I'll be in the wasteland for another week or two. :P

Alas I hope my champion achievement unlocks when i play again, i really don't want to do that all over again..

As anyone had their un-gained achievements sync yet? Because the two that I'm missing haven't appeared yet. I've tried running the games to see if that'll make a difference but still nothing yet, and I don't want to earn anymore until those have been fixed.

No. Still waiting on 2 achievements to sync: 1 in Contract Killer and 1 in Gun Bros.
Any info on whether this should happen automatically or do we need to do anything on our devices, sync with Zune etc?

Still a few are missing......

Still missing all of mine

I had four missing achievements, 3 of them magically appeared yesterday and the last one today. The only thing I noticed is that even though they appear on my phone and xbox.com, they do not show up on my xbox360. I bet you have to recover your profile on your console to get them to appear there.
Windows Central Newsletter
Thank you for signing up to Windows Central. You will receive a verification email shortly.
There was a problem. Please refresh the page and try again.