WMExperts Podcast Episode 40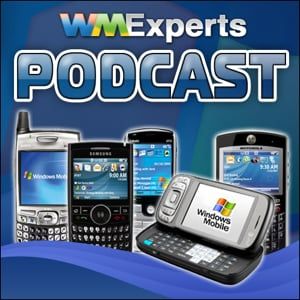 This week: Verizon GPS, Location Based Services discussion, and an elegy for Windows Mobile Standard. Listen in!
Download it directly with this link
Subscribe via iTunes

(opens in new tab)

Listen to it here with this flash player:
News
Consumer Reports + Dieter has the magazine in front of him
A new Moto render
Come Back WinMo Standard
How To and Software
Community
Thanks for the great email, Nate!
Credits
Thanks to the WMExperts Store for sponsoring the podcast. Thanks also to these great artists for the music and to CCMixter.org for offering a great database of Creative Commons music!
Windows Central Newsletter
Get the best of Windows Central in your inbox, every day!
the podcast link is broken (in itunes as well)

....and fixed.
Sorry everybody, not really sure what our podcast host was up to last night.

Great podcast Dieter. What I don't understand is why couldn't they have incorporated the UI from WM Standard in WM Pro. The panels in standard could've been easily incorporated into gesture/touchscreen devices. Just my 2 cents.

Dieter, welcome back to MN, hope you don't get to cold.

This is a response to Nate's question. Make sure that you have the "Suggest words when typing" option turned off under Text Input Setting. While still on the Text Input Settings go to Menu and select "Clear Input History". Here's a thread on Everythingq that discusses this fix:http://www.everythingq.com/forum/moto-q-9m/fixed-q9m-extreme-slow-performance-or-locks-up-and-some-history-18411.html
Also, be sure to install SKTools and do an autoclean every now and then, and be sure to clear your text messages about once every month. I also avoid using Keylock. I have Chronos Clock and I use the keylock feature on that program to lock my phone's keyboard. I do not have any evidence that this helps, but I am willing to swear that my phone runs way more smoothingly when I avoid using Motorola's keylock.