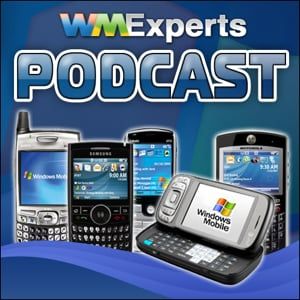 We're back! Verizon's many phones, saving GPS on WinMo, and Video Driver Redux. Listen in!
...One quick programming note -- Microsoft is flying Dieter off to Seattle to join a whole slew of folks at the Mobius Conference this week. Much (most?) of it will be under NDA, but I'll be posting info as I can here and (more so) via our Twitter feed. Be kind to the rest of the WME team as they hold down the fort this week and keep on eye on our Twitter feed!
News
How To and Software
Community
Thanks to Sunshine, Justin, and Dan!
Some notes:
Proof that I imagined the 'Roteo" independently:
Qix -- a great launcher app that you can't easily download yourself. Notrock at PPCGeeks ripped a version from the Telus Touch Pro ROM. Only tested on the Fuze and the Touch Pro.
Credits
Thanks to the WMExperts Store for sponsoring the podcast. Thanks also to these great artists for the music and to CCMixter.org for offering a great database of Creative Commons music!
Windows Central Newsletter
Get the best of Windows Central in in your inbox, every day!
Thank you for signing up to Windows Central. You will receive a verification email shortly.
There was a problem. Please refresh the page and try again.