WMExperts Podcast Episode 57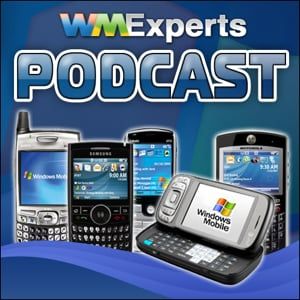 Malatesta and Dieter discuss the the latest Windows Mobile device rumors and software. Listen in!
Download it directly with this link
Subscribe via iTunes

(opens in new tab)

Listen to it here with the flash player above.
News
Hardware News
Sprint Touch Pro 2 spotted, may drop mid-June
Samsung Epix gets a ROM update for that nagging 'SLOG DUMP' error
Microsoft/WM News
Microsoft clarifies apps on multiple phones (and a little rumor for good measure)
Purchase an app in the Windows Marketplace, put it on five phones
Konklusion: WM7 on skedule for phones in April 2010
Zune integration listed in Windows Mobile 7 job listing
The Palm Pre does WHAT with Exchange?
Software News
Twitter client Twikini turns the official 1.0, loses its free beta status
And the Rest...
Thanks to Stephen, Lil Sunshine, and Michael!
Credits
Thanks to the WMExperts Store for sponsoring the podcast. Thanks also to these great artists for the music and to CCMixter.org for offering a great database of Creative Commons music!
ok with samsung, you do have to load the modem driver thingon your pc(similar to the unlocker program)...but to load the omnia with 6.5 you get the new rom (in our case its a .bin file) load it into the "bootloader program" plug the phone in while its turned off, turn it on and you have 6.5 in 2-3minutes.
maybe different with the epix.

Mal,
Twitter is great! I'm not keen on broadcasting where I am or what I am doing. But, I do use it to track my expenses with tweets to my Xpenser account. I also use Twitter to follow my favorite blogs. Also, direct messages allow you to use Twitter as an IM or SMS replacement.
Windows Central Newsletter
Get the best of Windows Central in in your inbox, every day!
Thank you for signing up to Windows Central. You will receive a verification email shortly.
There was a problem. Please refresh the page and try again.