Xbox One adds over-the-air TV tuner support for US and Canadian preview users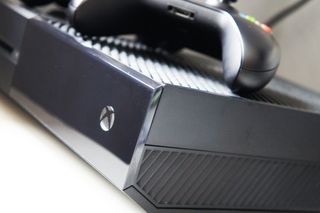 Microsoft is adding over-the-air TV tuner support to the Xbox One. The new feature is being made available first for members of the console's preview program in the US and Canada.
Watching over-the-air TV through the Xbox One will require the purchase of a digital HDTV antenna and the Hauppauge WinTV-955Q tuner, which will connect to the console's USB port. It's currently available via several retailers, including Amazon.com, which is selling it for $61.67. Microsoft and Hauppauge will sell a lower cost version of the tuner, under the name Hauppauge TV Tuner for Xbox One, for $59.99 sometime in the next few months.
Once the TV tuner and antenna have been plugged in and set up, Xbox One users can enjoy the following features.
Watch Over-the-Air TV on Xbox One: With the supported TV tuner and antenna, you can watch free, over-the-air television channels available in your area without changing TV inputs. TV interweaves itself seamlessly with your gaming experience on Xbox One, enabling you to watch TV while you wait for a multiplayer match to start or even receive game invitations and notifications while watching your favorite show.
OneGuide for TV Listings across Sources: OneGuide provides a full-screen view of all of your TV listings. In addition, MiniGuide allows you to quickly browse the TV listings and see the latest Tweets about the show you're watching in the U.S. You can use your Xbox One Controller or the Xbox One Media Remote to navigate the OneGuide and MiniGuide.
TV Viewing in Snap: Snapping TV allows you to watch TV on the right side of your screen and leave the main screen for games, Skype or other applications.
Pause Live TV: Need to take a break? Pause whatever you're watching and Xbox will cache for up to 30 minutes so you can catch up when you get back.
Favorite Channels: Easily build your own customized OneGuide by marking channels as "favorites," so that you can easily see what's on the channels you care about and tune-in.
Changing Channels by Voice with Kinect: The OneGuide allows you to set up and call out your favorite TV channel by name and start watching it instantly. Simply say "Xbox, watch NBC," to quickly switch between channels.
Stream Over-the-Air TV to Xbox One SmartGlass: Now you have access to your full OneGuide in the Xbox One SmartGlass app with the ability to tune channels on your TV and stream TV within your home from your Xbox One to one or more of your devices. Xbox One SmartGlass is available on Windows, Windows Phone, iOS and Android.
There's no word yet on when the over-the-air TV tuner feature will be offered to all Xbox One users in the US and Canada. Microsoft also announced today that the Xbox One Digital TV Tuner, which is already available in parts of Europe and Australia, is now accessible in 11 more countries (Austria, Belgium, Denmark, Finland, Ireland, Netherlands, Norway, Poland, Portugal, Sweden, and Switzerland) for preview members.
Get the Hauppauge WinTV-955Q from Amazon - $61.67
Source: Microsoft
Get the Windows Central Newsletter
All the latest news, reviews, and guides for Windows and Xbox diehards.