Our Xbox One coverage plans: Contests, Twitch streams, and much more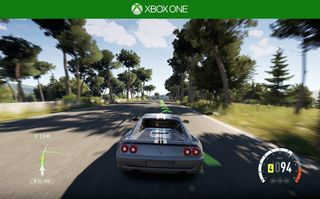 As our longtime readers know, here at WPCentral we've been covering a lot more than Windows Phone for the last few years. We recognize that a majority of our readership are Microsoft fans in general, so we've stretched our focus to include Microsoft platforms like the Xbox One. In fact, we've been covering the Xbox One since well before its launch last year.
You might also know that we're headed towards a name change to the site that reflects our broader focus. That's good, because we've also been ramping up our Xbox One coverage as of late. On top of best-in-class Windows Phone and reporting, we want this site to become one of your major destinations for Xbox One stories. Towards that end, we have big plans revolving around the Xbox One. That includes giving out free games and prizes every week, starting tonight! Keep reading for the full story.
Warriors Orochi 3: Ultimate
Xbox One coverage so far
Last year, we delivered an exhaustive review of the Xbox One console itself, looking at both its positives and a number of negatives that plagued it at launch. We also reviewed a few Xbox One titles like Peggle 2 and Zumba Fitness World Party. But there were also some holes in our coverage, owing largely to my limited ability to buy and play everything that came out at launch.
Since then, we've written about a lot more games. We've covered nearly every game in the ID@Xbox program, downloadable titles published by independent developers. That includes impressions, reviews, and plenty of gameplay videos. We've also reviewed a few retail releases like Warriors Orochi 3: Ultimate (still one of my favorite games), and several accessories like the Xbox One Media Remote, PDP Kinect TV Mount for Xbox One, and even the Titanfall Controller.
Alien: Isolation
Xbox One coverage going forward
We're proud of our Xbox One coverage so far, but we still want it to be better. I love posting impressions and reviews of nearly every downloadable release, but we need to cover more of the big retail titles too. Towards that end, we've hired a new writer to help with the Xbox One review load. Jonathan Dollison has already reviewed Defense Grid 2 and posted Chariot impressions for us, allowing me to concentrate on my Forza Horizon 2 review and some other works in progress.
Speaking of Forza Horizon 2 (one of the biggest Xbox One titles of the year), we have more stories coming up for that, including VIP membership impressions and a steering wheel review or two. We want to review the big games that you guys care about, which includes Alien: Isolation, Sunset Overdrive, Halo: the Master Chief Collection, and more. We might even review something large that relates to Sunset Overdrive, if you get my drift.
Meanwhile, you can also expect more accessory reviews as well. We've already gone hardcore with reviews of Controller Modz and ColorWare custom controllers. We'll continue along that path with a review of the Titan One (which allows the use of Playstation controllers on Xbox One and much more). Plus you'll see reviews of Power A's Spectra Illuminated Controller and Mini Series Controller, various headsets, and more.
You guys know I like to go in depth with a game, looking at how it works and the history behind it. At least once a month I'll be interviewing Xbox One game developers, much as I did the makers of Woolfe and Teenage Mutant Ninja Turtles: Danger of the Ooze. You can find plenty of developer interviews out there, but few get to the bottom of the game like ours.
Jonathan and I also hope to get a weekly gaming podcast going sometime soon. We'll let you know if we make progress on that.
CastleStorm: Definitive Edition
Twitch streaming and Contests
The most exciting part of our new Xbox One push is how we'll be interacting directly with you, our readers. The success of last week's Forza Horizon 2 Twitch streaming event helped me realize what a great way Twitch is for us to meet you guys while showing you the games we're excited about.
You see, Twitch.tv is a website where we can live stream a game while you guys watch at home from your PC, tablet, phone, or console. Viewers can text chat with each other right there in the Twitch channel. Meanwhile, the broadcaster can respond to the chat by voice, or we can text chat with you while the controller is down.
What's the best way to experience Twitch? If you don't have a PC, you can get the Xbox One or Xbox 360 Twitch app and watch from the comfort of your couch. Or grab the unofficial app Livegaming for Windows Phone. It has plenty of great features, including the ability to chat along with your fellow viewers. You can also watch our embedded Twitch streams directly from the stories where we announce them, but that doesn't let you chat along.
We really want you to watch our Twitch events, and we want to meet you in the chat. To encourage that, we'll resort to bribery – I mean, contests! The plan is to give away codes for Xbox One games and DLC during every streaming event. All you have to do to enter is sign up with Twitch, follow my channel Twitch.tv/EastXTwitch, and participate in the stream chat. We'll pick winners right then and there, and deliver the redemption codes (for US accounts) via Twitch PM.
And with that, here's the first word on tonight's Twitch contest. Tonight at 8pm Central (9pm Eastern, 6pm Pacific) we're going to stream two games from Zen Studios: CastleStorm and KickBeat (see our review). Join us for a chance to win one of ten prizes, including both games and Pinball FX2 tables. Update: Watch the results and see the winners' names here.
D4: Dark Dreams Don't Die
What you can do to help
That's it, guys. I've laid our plans out for you. Again, we really want WPCentral (whatever name we end up choosing) to be a valuable source of Xbox One news, reviews, and interviews. You can get that stuff from lots of places, but we strive to make sure our reviews, interviews, and editorials are special and unique.
For all of this to work, of course, we need you. Our Xbox One stories need hits, and our gameplay videos and reviews need views. That's the first thing I ask, that you specifically catch up on Xbox articles whenever you visit the site. Select the Xbox button under Headlines on the main page, or simply choose the Games tab, and make sure you're caught up.
Ask for an invite to the WPCentral Warframe clan now! This might tie into a future contest.
Second, we need to know you like the Xbox One coverage we bring you. If you enjoy an article, make sure to take a moment to leave a positive comment. Those comments show us you enjoyed the story. Know who else reads them? Game developers and publishers! Your comments let them know that our audience wants this type of coverage. That leads to better opportunities for us to get review copies, contest prizes, and scoops, so everybody wins.
Thanks for reading this long discussion of what the crew and I want to write and produce for you, and thanks for reading our stories throughout the years. With your support, our gaming coverage will continue to grow and improve alongside Microsoft's fantastic Xbox One console.
Get the Windows Central Newsletter
All the latest news, reviews, and guides for Windows and Xbox diehards.
Paul Acevedo is the Games Editor at Windows Central. A lifelong gamer, he has written about videogames for over 15 years and reviewed over 350 games for our site. Follow him on Twitter @PaulRAcevedo. Don't hate. Appreciate!