Our Xbox One coverage plans: Contests, Twitch streams, and much more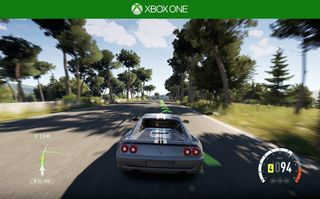 As our longtime readers know, here at WPCentral we've been covering a lot more than Windows Phone for the last few years. We recognize that a majority of our readership are Microsoft fans in general, so we've stretched our focus to include Microsoft platforms like the Xbox One. In fact, we've been covering the Xbox One since well before its launch last year.
You might also know that we're headed towards a name change to the site that reflects our broader focus. That's good, because we've also been ramping up our Xbox One coverage as of late. On top of best-in-class Windows Phone and reporting, we want this site to become one of your major destinations for Xbox One stories. Towards that end, we have big plans revolving around the Xbox One. That includes giving out free games and prizes every week, starting tonight! Keep reading for the full story.
Warriors Orochi 3: Ultimate
Xbox One coverage so far
Last year, we delivered an exhaustive review of the Xbox One console itself, looking at both its positives and a number of negatives that plagued it at launch. We also reviewed a few Xbox One titles like Peggle 2 and Zumba Fitness World Party. But there were also some holes in our coverage, owing largely to my limited ability to buy and play everything that came out at launch.
Since then, we've written about a lot more games. We've covered nearly every game in the ID@Xbox program, downloadable titles published by independent developers. That includes impressions, reviews, and plenty of gameplay videos. We've also reviewed a few retail releases like Warriors Orochi 3: Ultimate (still one of my favorite games), and several accessories like the Xbox One Media Remote, PDP Kinect TV Mount for Xbox One, and even the Titanfall Controller.
Alien: Isolation
Xbox One coverage going forward
We're proud of our Xbox One coverage so far, but we still want it to be better. I love posting impressions and reviews of nearly every downloadable release, but we need to cover more of the big retail titles too. Towards that end, we've hired a new writer to help with the Xbox One review load. Jonathan Dollison has already reviewed Defense Grid 2 and posted Chariot impressions for us, allowing me to concentrate on my Forza Horizon 2 review and some other works in progress.
Speaking of Forza Horizon 2 (one of the biggest Xbox One titles of the year), we have more stories coming up for that, including VIP membership impressions and a steering wheel review or two. We want to review the big games that you guys care about, which includes Alien: Isolation, Sunset Overdrive, Halo: the Master Chief Collection, and more. We might even review something large that relates to Sunset Overdrive, if you get my drift.
Meanwhile, you can also expect more accessory reviews as well. We've already gone hardcore with reviews of Controller Modz and ColorWare custom controllers. We'll continue along that path with a review of the Titan One (which allows the use of Playstation controllers on Xbox One and much more). Plus you'll see reviews of Power A's Spectra Illuminated Controller and Mini Series Controller, various headsets, and more.
You guys know I like to go in depth with a game, looking at how it works and the history behind it. At least once a month I'll be interviewing Xbox One game developers, much as I did the makers of Woolfe and Teenage Mutant Ninja Turtles: Danger of the Ooze. You can find plenty of developer interviews out there, but few get to the bottom of the game like ours.
Jonathan and I also hope to get a weekly gaming podcast going sometime soon. We'll let you know if we make progress on that.
CastleStorm: Definitive Edition
Twitch streaming and Contests
The most exciting part of our new Xbox One push is how we'll be interacting directly with you, our readers. The success of last week's Forza Horizon 2 Twitch streaming event helped me realize what a great way Twitch is for us to meet you guys while showing you the games we're excited about.
You see, Twitch.tv is a website where we can live stream a game while you guys watch at home from your PC, tablet, phone, or console. Viewers can text chat with each other right there in the Twitch channel. Meanwhile, the broadcaster can respond to the chat by voice, or we can text chat with you while the controller is down.
What's the best way to experience Twitch? If you don't have a PC, you can get the Xbox One or Xbox 360 Twitch app and watch from the comfort of your couch. Or grab the unofficial app Livegaming for Windows Phone. It has plenty of great features, including the ability to chat along with your fellow viewers. You can also watch our embedded Twitch streams directly from the stories where we announce them, but that doesn't let you chat along.
We really want you to watch our Twitch events, and we want to meet you in the chat. To encourage that, we'll resort to bribery – I mean, contests! The plan is to give away codes for Xbox One games and DLC during every streaming event. All you have to do to enter is sign up with Twitch, follow my channel Twitch.tv/EastXTwitch, and participate in the stream chat. We'll pick winners right then and there, and deliver the redemption codes (for US accounts) via Twitch PM.
And with that, here's the first word on tonight's Twitch contest. Tonight at 8pm Central (9pm Eastern, 6pm Pacific) we're going to stream two games from Zen Studios: CastleStorm and KickBeat (see our review). Join us for a chance to win one of ten prizes, including both games and Pinball FX2 tables. Update: Watch the results and see the winners' names here.
D4: Dark Dreams Don't Die
What you can do to help
That's it, guys. I've laid our plans out for you. Again, we really want WPCentral (whatever name we end up choosing) to be a valuable source of Xbox One news, reviews, and interviews. You can get that stuff from lots of places, but we strive to make sure our reviews, interviews, and editorials are special and unique.
For all of this to work, of course, we need you. Our Xbox One stories need hits, and our gameplay videos and reviews need views. That's the first thing I ask, that you specifically catch up on Xbox articles whenever you visit the site. Select the Xbox button under Headlines on the main page, or simply choose the Games tab, and make sure you're caught up.
Ask for an invite to the WPCentral Warframe clan now! This might tie into a future contest.
Second, we need to know you like the Xbox One coverage we bring you. If you enjoy an article, make sure to take a moment to leave a positive comment. Those comments show us you enjoyed the story. Know who else reads them? Game developers and publishers! Your comments let them know that our audience wants this type of coverage. That leads to better opportunities for us to get review copies, contest prizes, and scoops, so everybody wins.
Thanks for reading this long discussion of what the crew and I want to write and produce for you, and thanks for reading our stories throughout the years. With your support, our gaming coverage will continue to grow and improve alongside Microsoft's fantastic Xbox One console.
Paul Acevedo is the Games Editor at Windows Central. A lifelong gamer, he has written about videogames for over 15 years and reviewed over 350 games for our site. Follow him on Twitter @PaulRAcevedo. Don't hate. Appreciate!
I think we need a WPCentral app on Xbox One.

Yeah this would be real Nice

Jay told me the programming language to make universal apps for ALL of the Microsoft platforms, which includes the Xbox one, uses a language that not many people use and is very difficult. Programming universal for all the windows but xboxes is easier than including xboxes.

If the framework is common then the language is used by lots of coders and I wouldn't say it's difficult personally. The hard part is convinving whoever owns it to let you have access to the SDK. I'd love to build apps for the Xbox One.

Hopefully Windows 10 will help on that front because I was thinking an Xbox One app could really help grow the audience. I came to WPCentral before buying my first WP and reading up on the OS and different hardware helped to make my transition from WM seamless. The same can be said for Windows 8 and on as well as the Xbox One. Knowing what updates are coming down the pipeline for the Microsoft ecosystem has been one of my favorite, and at the same time pain inducing, features. Keep up the great work guys!

Sounds good to me. Seeing WPC cover everything Microsoft instead of just WP is one of the many reasons, why I prefer it over any other tech related site.

I completely agree. WPCentral has literally become my one stop shop for almost everything concerning the Windows ecosystem. In so many ways making WPC well ahead of the curve, even among other Microsoft-centric tech sites . . . especially now that Microsoft is merging all their tech under a single umbrella. Where it used to be that I had to check half a dozen sites (or more) daily to keep up with Windows-based news, these days I only need hit up WPCentral, and get 80% of what's out there in one location. And with their decision to double down on gaming coverage, just pretty much locked this place in as the only essential site that any Microsoft user need check into daily. Keep up the fantastic work, guys.

Couldn't have been said any better, I wholeheartedly agree with you. And I'd like to add that WPC has a great reliability and credibility.

+1520 took the words outta my mouth by sorcery!

Just got an Xbox one this week, this is great news.

Welcome aboard. Now sit back and enjoy the ride.

Congrats! Despite all the negativity it gets it is an awesome console.

Congratulations! Enjoy the new console. I have had mine since day one and absolutely love it!

AWESOME! I enjoy all the coverage you do. And look forward to more Xbox articles. Keep it up!

Is wmpoweruser anywhere to be seen in these parts?

Not me, I prefer to go in with just the tip...so as to test the waters.

WPCentral literally is the best. I'm always updated on the latest Microsoft news because WPCentral always keeps the awesome content coming. Thanks WPCentral!

Agreed! Complete Microsoft coverage and excellent content!

When is out the October update?!

I would guess this week or next :) Posted via Windows Phone Central App

Something large that relates to Sunset Overdrive...? Hmm... Nope, can't think of a single thing that you could be talking about. Literally nothing comes to mind, nope. I'm just at a loss because of this perplexing conundrum that I can't solve.

Can't wait to see some HD photos of the X1, Paul! :D

Ha, you're a detective at heart! Just don't expect a Call of Duty console review - at least not from me.

Well I hope someone does a review for that! I an super intrigued to look at that cod console

If I could afford it, I'd buy every single variation. :)

Haha if I could afford one, just one, that would be great haha

Sweet! You guys have the best Xbox coverage already. Can only get better!

Also, if you can get a gaming podcast going before WPCentral restarts their own podcast.... Smh

We've been wanting to do one for a year... Fingers crossed it finally happens. :)

Looking forward to both Xbox Central and Windows Central podcasts! Hope you guys can make it happen.

Windows Central...... yeah

Good news and Good luck! I for one will be reading your reviews with interest.

Love this site. This app and converge are my go-to's for reading

Oh! And yes, I am a Microsoft supporter!

Sounds great! I'm with you on having more Xbox One content! Too many of the gaming sites are biased, but you guys aren't :)

Thinking of getting an Xbox this Christmas with Minecraft for my daughter. Anyone recommend other games a 10 year old would like? She is pretty advanced... Can build some pretty good worlds in mine craft for example. I am not really into the Xbox so any suggestions appreciated. :-)

My kids are really ejoying Rayman Legends. It has a great co-op mode for playng with your kids and helping them get through the tougher levels. You may also want to take a look at Disney Infinity. Beware though, if she likes it too much it can hurt your pocket book with all of the different characters to buy for it.

Besides Cerveza's recommendation of Rayman Legends (fantastic game) and Disney Infinity, the LEGO games are great, as are the (more expensive) Skylanders games. Zoo Tycoon is a safe bet as well. Download-wise, if you have a Kinect be sure to get Dance Central Spotlight. Also consider Peggle 2, Stick to the Man, maybe Fibbage (my daughter loves it), and Project Spark.

Max, the curse of brotherhood is entertaining. There are a couple of Indie titles I like the look of, Contrast looks sweet, as does Child of Eden. If you have gold now, or if she does, then start downloading the Games With Gold titles. Hey presto, when she fires it up, she will have more to choose from.

Thanks folks - plenty there for me to look into, excellent...

Super excited about this news (except the lack of Canadian eligibility for the prizes). I'm more than happy to come here for great MS coverage of any kind

You can set your console's region to US and redeem the codes, I THINK... If anyone knows for sure, please chime in.

Or you can buy from the web (store.xbox.com) and change the web region, not the console.

Yes you can set your console's region to US and redeem codes. However, you have to wait three months to change it back to Canada.

On Xbox One, you don't have to wait 3 months. I changed back and forth to get the first Japanese exclusive game demo, Psycho;Break.

You are correct Paul, with xbox one, the region change is as easy as windows phone store, just needs a restart and you are good to go.

Love the new focus you guys are taking! Keep it up! :D

Look forward to it. More of what I want all in one place.

I appreciate your extensive coverage of not only Windows phone but also Xbox One! Keep it up

Please give out codes to the Xbox live preview program during twitch streams and this would be great for attracting viewers.

Hey Robert, I can hook you up with the preview program. What is your gamer tag?

robskyy89. Thanks in advance

I love it! I am fed up with most sites Xbox coverage as of late. This is great news.

Well happy keep up the good work been reading wp central for a while and like the way its evolving.

Hmm rebranding?
Leave the wpcentral.com domain, Chance name to Windows platform central ;) done, i will sens the invoice

lol We are exploring many options.

No please! Only Windows and windows phone news!!!!!!!!!

I know you guys catch alot of flack over off WP topics but, with the direction Microsoft is headed it's great to see you guys covering everything. I've now been able to switch to you guys for the best news instead of having to jump from site to site.
Keep up the work guys!

Great news... Looking forward to further coverage... :-)

You should make a Windows Central (yeah, that's my suggestion) app for Xbox One :)

With Windows 10 going to Xbox One in 2015, this is even more likely.

Awesome! Microsoft Central app *or* Windows Central app on Xbox... Great idea!
•
Whichever new name you guys choose, I know the excellent coverage and quality content will continue to be best-in-class!

An Xbox app should also feature the(hopefully) upcoming Xbox Central and Windows Central podcasts!

I'm really excited for the extended coverage on everything Microsoft! My gamertag is Sharksman City, if anyone wants to play.

I want what you want, a full Microsoft services site. Xbox, Windows (phone and PC) and Surface. I will support you 100% as I can. And I really wish Windows Phone would get traction because I want the apps.

Great timing on WPC's part. Just received an XBO for my birthday. HALO: MCE is on my radar. Really glad to hear the big titles are going to be reviewed. I have just started looking for them with Cortana. It would be really cool if we could filter the articles to segregate the phone/Xbox One while reading. That way my brain does not need to shift gears each time I move to the next article in line.

If you select the Xbox button from the main page, you'll see just Xbox articles. That functionality will come to our app eventually as well.

This is great news! I always liked the extra MS coverage. Now that it is specifically stated, maybe we can get rid of the "This is Wpcentral, don't talk about the Xbox (Windows, etc)!" comments.

Awesome post. Can't wait for more excellent gaming coverage. As long as we get steady WP updates, Xbox One coverage is very much welcome.

This just made WP (or whatever) Central 10X better. I will gladly help you guys out and click/comment on the article. Keep it up guys.

Jump Ahead! With the likes of Gamer Gate and the lack of any journalistic integrity regarding the video game world, WPC has been the only place to go for decent news, but it's been sparse. It'll be nice to see a focus on gaming right alongside Windows Phone and PC news. WINDOWS ONE.

I agree anything windows I read about.

This is great! Seeing how Mobile Nations and WPCentral keep evolving is awesome. I really like how you guys keep us informed of, not only everything Microsoft, but also on your plans to bring us more and better coverage. As a reader, it makes me feel part of a community of people who care about their audience. Thank you!

CLove WPC, love the blend. Paul, I've enjoyed loads of your articles, keep it up. Got some good writers here, and some really decent readers. The comments section is one of the first things I noticed several years ago when I first got into WPC. Lots of well behaved types.... Can't wait for Sunset Overdrive.

Keep up the great coverage.

i approve of this change. wpcentral postgame news before ign! this is my game and windows hub

Oh please, die already Xbone.

Make better comments please.

Can't wait Paul. Always enjoyed your style of writing and of course I love my Xbox One too.

Thank you, from a ThroneWars pal Paul!

Whatever game that is in the first picture, i want that on windows phone

It's Forza Horizon 2. Shame that Microsoft hasn't created a mobile Forza for us!

Great news indeed, that will make this site one stop place for me!

TWITCH STREAMS?!?! THAT'S IT I'M GETTING AN XBOX

Outstanding article! Very well done, Sir!

Appreciate the kind words! :)

hi Guys, I wanted to know that if i buy an xbox one controller now and when its receiver comes as anounced, will i be able to connect this controller,or do i need to uby one later ,
Windows Central Newsletter
Get the best of Windows Central in in your inbox, every day!
Thank you for signing up to Windows Central. You will receive a verification email shortly.
There was a problem. Please refresh the page and try again.