10 Tips to optimize OneDrive for Microsoft's 2016 storage reductions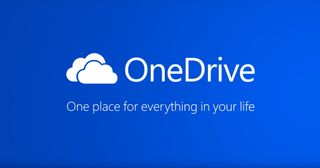 OneDrive is still one of the most popular cloud storage services you can get, and thanks to its deep integration with Windows 10 and Office, it's also one of the best storage services you can use with the operating system on your computer, mobile device, and on the web.
If you're running Windows 10, there is no software to install, you simply configure the folders you want to sync, and a few other settings, and you're good to go. Also, OneDrive is fully integrated with Office desktop and online, so you know that you can seamlessly create an Office document, save it on the cloud, and pick up where you left off virtually on any device, including Windows, Apple, and Android devices.
However, Microsoft recently introduced significant changes to the service storage plans, which could negatively impact customers.
Microsoft used to offer unlimited cloud storage to Office 365 customers and 15GB for those who wanted to try the service for free. But everything has changed starting November 2, 2015, when the The OneDrive Blog (opens in new tab) announced they will no longer offer unlimited cloud storage for Office 365 Personal, Home, and University plans. The reason cited was excessive abuse by a few users, but we all know this was an accounting decision.
To make matters worse customers with the free 15GB plan will get their available storage reduced to only 5GB, and the 15GB camera roll bonus to store your priceless memories is also being discontinued.
Now, the unlimited cloud storage plan will change to a capped 1TB limit, which will be available for Office 365 customers. The standalone storage plans of 100GB and 200GB will no longer be offered. Instead, Microsoft is going to replace it with a 50GB plan at $1.99 a month.
According to the company, the new changes are to deliver "high-value productivity and collaboration experiences that benefit the majority of OneDrive users."
This change is obviously nothing loyal customers want to hear, but let's move past the bump on the road and try to focus moving forward. Today we'll be looking at some tips that can help you optimize your cloud storage needs.
Clean up
I know, it could be a tedious process, but deleting files you don't use, or you know are not essential has to be at the top of your to-do list. Honestly, when was the last time you sat down in front of your computer and cleaned up your OneDrive storage?
Apparently, Microsoft doesn't like when you upload a big number of backups, or you keep different versions of the same computer backup, movie collections, or DVR recordings.
As such, you can start by moving some or all those big files to an external hard drive. Simply, go to your OneDrive folder select those folders where you keep the big data, right-click, hold and drag the content either to your local Documents folder or an external drive, release the folder, and the context menu select Move Here.
We all like to take photos and record videos with our phones and most of the time we don't care when we take multiple shots of the same things, just because we want to get the right Kodak moment. However, at the end of the day we end up with a lot of copies of the same photos. Moreover depending on the resolution and quality of the pictures and videos we set on our devices, we can end up with wasted valuable space that we could use for other files.
Like I said, it's a tedious process, but now is the time to go through your OneDrive's Pictures and Camera Roll folders and begin deleting all those duplicated images, those three-second videos that you have taken accidentally, and pictures that were only useful once.
Here's an extra tip: Don't you know which files are using the most space on OneDrive?
Go to your OneDrive account on the web and navigate to Files.
Next, make sure you are viewing your content as a list, click the Sort button from the top-right corner, select Size and Descending.
Then you'll notice that unlike File Explorer, OneDrive shows sizes for files and folders. Now, navigate the folders to identify the files that are using the most space, and take action as needed.
Another thing you could do to reclaim more OneDrive space is to keep your device backups to the minimum. Every time, you install Windows 8.1 or Windows 10, while using your Microsoft Account, a backup of your device settings will be created on OneDrive.
As you reinstall the operating system, and you don't restore the settings from backup or you add a new device (e.g., desktop, tablet, or phone), these backups will keep piling up, as such you can delete those devices you don't own anymore or any duplicated device backup.
Simply go to OneDrive on the web and navigate to Device backups.
Identify the backups you can remove and click the Delete button.
.
Get organized
After you have deleted all the files you no longer need or that are too big to have on OneDrive, it's time to organize.
When possible, try to keep Files as the main root that doesn't contain any files, just logical folders, such as the default folders and a few other folders you may want to create to group content. This setup will help you to identify quickly where those files are that are using the most space. .
ZIP Compression
Do you have files stored in OneDrive that you rarely use, but you want to keep them in the cloud? One thing you could do is to group them logically and archive them using a Zip, RAR, or another compression container of your liking.
Also, you can create a small text file log listing the content of the archive. This trick will help you in the future to quickly identify what's inside the archive without having to spend time trying to open the compressed file.
Finally, create a folder with a descriptive name to store the archive and text log file. Then do the same with different content, but avoid trying to compress videos and music files, as you will waste a lot of time and you won't save any space.
You can use any software you like to do this, but I like to use 7-zip to compress files. This app is free software and you can download here.
Note: Remember to delete the files on OneDrive after you have created the compressed archive..
Disable Autosaves
It may not be a good idea to configure documents and pictures, or have your camera, phone or other devices to upload automatically to OneDrive. The same with some screenshot apps.
To take control of auto-saves do the following:
Open the OneDrive settings from the notification area and navigate to Auto Save.
Change Documents and Pictures settings to save files to This PC only.
Uncheck the Photos and videos and Screenshots options.
Click OK to complete.
Quick Tip: Make sure that when you're downloading content from the web, such as a piece of software, video, music, or anything else, you're not downloading them into the OneDrive folder, instead make sure you're downloading them into the Downloads folder on your local computer. (It could be obvious for many users, but you'll be surprised how many times this can happen.).
Reduce photo quality
If you like to take pictures using your phone or tablet and your planning to keep Camera Roll enabled, one thing you can do is revisit your camera's settings and make sure to lower the resolution and quality of photos and videos.
For example, if you have a phone with a 13-megapixel camera, try to lower the resolution to a setting below, such as 9.7-megapixel. If you have a phone that can capture 4K videos, try to record only at 1080p, or even at 720p. Remember to test the settings before you decide.
The settings and space you're going to save will vary from device to device if you're using Windows, Apple's iOS, and Android. However, the concept can be applied to all devices. Also, you're not only going to save space in the cloud but in your phone as well..
5GB of storage thru referrals
Microsoft may be reducing the available storage space, but it will continue rewarding you for bringing new customers.
If you want to get additional storage for free, Microsoft will continue to offer the "Referral bonus" program, which will reward you with 500-megabyte of storage for each person you get into OneDrive.
You can get up to ten people for a maximum of 5GB of extra storage. The best part is that those people who you bring will also get an extra 500-megabyte of storage. It doesn't seem like much, but now that space is drying out, you should get everything you can.
To get more storage for free just follow these steps:
Under "Your additional storage", click the Get free storage.
Read the rules and send an email or post to a social network, and click Invite.
Once your friends jump into the offer, you will get your extra storage reward..
Purchase more storage
If you're in the free tier of OneDrive, and you're over your free 5GB, Microsoft will soon begin offering a 50GB plan for $1.99 per month, as the 100GB or 200GB plans are going away in early 2016.
The second option is to get an Office 365 subscription (opens in new tab). You can get the Personal for $69.99, Home for $99, or University for four years for $79. Each of these subscription plans includes 1TB of OneDrive storage, which should give you enough space for (only) all of your "high-value productivity and collaboration" files..
Create your own cloud
Among other features, OneDrive has a feature called Fetch that allows users to access files stored on remote computers across the room or the continent -- that is, of course, as long the computer you're trying to access is powered on and connected to the internet.
Before the new changes, you would only use this feature if you were working on a project for work and the next morning during your meeting you realized that you forgot the file on your home computer. But now, you could use Fetch as an alternative to creating your own cloud storage when you need to access big files remotely.
You could do this by using available storage you already have in your local hard drive, or you can buy a cheap external USB hard drive with a few terabytes and use it exclusively to store your big files.
To make it all work follow the steps below:
Right-click the OneDrive icon and click Settings from the notification area.
Enable Let me use OneDrive to fetch any of my files on this PC.
Finally, click OK to finish.
Then you can test that everything works correctly by visiting your OneDrive account, and under PCs click the name of your computer. You should then be able to view all data stored in your remote computer. The feature should just work without any firewall or router configuration.
Although, remote accessing your files can be useful, there are a few limitations. For example, Fetch isn't supported on computers running Windows 8.1. You can use a Mac to fetch files that are on a computer running Windows, but you can't fetch files that are on a Mac. Also, remember that you can only remote access files through the web version of OneDrive..
Content you shouldn't upload
As we can see from the changes, OneDrive is no longer the "One place for everything in your life". So, avoid uploading all your devices backup, movie rips, DVR recordings, ISO files, and keep your Game DVR for Xbox One on the Upload service -- do not manually try to save them to OneDrive, if you want to save space.
If you're a music lover, and you also like to use OneDrive, perhaps a good option is to get a Groove Music Pass (opens in new tab), which will get you an extra 100GB of storage to store your music collection. Keep in mind that you're currently limited to 50,000 songs on your OneDrive collection.
Use another service
If you like OneDrive, but you need the extra storage for bulk backups and to store another different type of files, you could try other cloud storage services. Currently you can get Amazon Cloud Drive to store unlimited photos for free if you're an Amazon Prime member. Or you could get "Unlimited Everything" for $59.99 per year on Amazon Cloud Drive.
Cheap Cloud Storage — which one saves you the most?
Of course, there are many other services you could use, we have previously published an article with more details on alternative cloud storage services (see above).
Wrapping things up
Today, we shared ten tips that should help most of OneDrive customers to optimize their cloud storage or at least it should give you an idea on the things you can do moving forward.
The strange part about Microsoft changing its business around OneDrive is that even if you're willing to pay a premium price for more storage, customers simply don't have the options. You can only get a max of 1TB. Perhaps the software giant will introduce more options in the future, but for now it seems that the company isn't in the business of bulk backups, simply productivity files that you use every day.
Finally, remember that if you don't take actions after going over your allowed quota with your Office 365 subscription, you will be notified to make changes in your account. On November 2, 2016, your account will become read-only, and after six more months if your account isn't below the 1TB threshold, your OneDrive account will be locked. After a year, if you have taken any actions, your content will be deleted.
Now, if you're in the free tier, and you went over your maximum allowed quota, you will be notified, and you'll have 90 days to take action before your account becomes read-only. Then, if you still didn't take action, you have nine months to make the corresponding changes. After the nine months, your account will be locked, you will then have one year to take action, but you won't be able to access your content, and then after the year, your content will be deleted..
"Free" Office 365 offer + 1TB?
Microsoft also slips this important note in their blog post (opens in new tab) regarding the upcoming changes:
Taking a free one-year Office 365 offer may be a valid choice, plus you gain 1TB of storage. Of course, this is Microsoft's plan in the long run to get more people on their paid subscription service. Just remember that you have a choice here.
If you have another tip to improve OneDrive let us know in the comments!
Windows Central Newsletter
Get the best of Windows Central in in your inbox, every day!
Mauro Huculak is technical writer for WindowsCentral.com. His primary focus is to write comprehensive how-tos to help users get the most out of Windows 10 and its many related technologies. He has an IT background with professional certifications from Microsoft, Cisco, and CompTIA, and he's a recognized member of the Microsoft MVP community.
Prepare to have your storage taken away.

I'll be switching back to google drive on my PC. 5GB is way to small.

Pay some pennies then. What will you do when Google reduces it or Microsoft raise it again? Move all your data? Pricing is fluid and cloud storage is still cheap even when not free!

The reason that Im using onedrive is because of the 15GB + 15GB when I use it in my camera roll (before buying my Lumia 930). Now that promise will be gone, changed to 5GB. So better option is to find a better cloud service, not pay for just to keep the old promised 30GB cloud storage. Posted via the Windows Central App for Android

Using OneDrive to back up photos is a bucket of fail anyways. You get 1TB at Flickr for full resolution backups, and better sharing and metadata display. I don't see a point in even using OneDrive for that, honestly. 5GB is fine for the vast majority of people's documents. Groove subscription comes with 100GB so that's a non issue.

Yep, im also thinking about this option. For Photos this is way better. Posted via the Windows Central App for Android

I use onedriive all the time i think its a great service i dont like this bs of microsoft taking away free space, it sucks, when you buy a phone that has a intergrated cloud service you expect a free decent amount of storage after all when you can but 4tb hds for 100 pounds or 30gig sd cards for 3pounds how much is 30gig free gona really cost the company? Just making and editing videos and photoes on my 930 and seeing them sent directly to my onedrive to import into photoshop and premiere is fantrastic. I will keep using this service but when people ask what os to use ill always say the same thing now, dont use microaoft they suck.

The main issue I see with this is the fact there is no Flickr for Windows Phone/Windows 10...I have had Flickr pro almost 6 years now and it's amazing but I can't back up my Lumia natively. Need that option ASAP.

thats not the point. I was actually days weeks from buying into onedrive cause 5.99 in uk for 1t is briliant and price none issue, but these events are a huge issue. Microsoft to me have just destroyed its fight back to wining trust. They are removing free storaghe from loyal windows users, you know the ones that boguht windows 8 without the start menu and keep suporting the windows phone buy spending their hard erand money on it. This is not a resonable thing to do for any resonable company. My friends with apple cloud and recently he got a free doubling in storage for the same price. That is resonable and that is what good companies do. Microsoft prety much just took away most peoples 30gig and left them with 5 in the next 12 months, not giving them a realistic option, instead trying to preasure people into going their way, yes 5.99 is resonable but i will invest in what i invest in when i want to and not when microsoft what me to. Even if they were taking away 1g from my 30gig this would be the same big issue it is now. They as a company should not penalise people who had nothing to do with the issue they are claiming. But then again as understandable as it is restrickting the unlimited option, the users that used it heavily were only doing what microsoft said they could do, which was have unlimited storage. This issue is microsofts alone and not their customers i feel microsoft just take the blunt of these costs, aned personally not only compensated the free storage users but increasing their storgae to over 30-50gig(cause they lied or badly marketed the excuse.) and i even think that few people that uploaded 75t should be compensated too, with say 4t for 1 year free then itll be 1t like everyone else. Also geing rid of your 100 and 200 gig is one thing but whenyou were selling 100g at 1.99 us and then change it to 50g for 1.99us Well thats a doubling in cost one thats very very unreasonable. Hell if youd say 20 cents per 50gig you might have goten away with it lol. Nothing here is right.

I'd prefer MEGA. 50GB is better than what anybody offers for free right now.

Indeed! MEGA is no doubt way better now at cloud storage offering for everybody. I'm actually thinking about giving it a try, the only issue is that it doesn't integrate that much in Windows, only OneDrive bastard can do this.

MEGA is currently doing a private beta to test Camera Upload feature for the WP with more great integration to come. At least they are paying attention and contributing to our platform. Perhaps it doesn't integrate as much now, but it will in the future.

yeh onedrive in terms of what it does is brilliant and thats the intergration i love. Definatly a more modsern aproach to computing and i love it, just a shame microsft is a terrible company. Honestly removing 30g free storage and leaving 5 is not a resonable thing to do. LKetf be honest here, this is theyir way to make windows free eventually, buy selling onedrive subscriptions and including windows in the price, just like office is now, and i get that, i alos dont mind if it is that but i dont trust them to be resonable or reliable anymore. I think once people buy back into windows eco theyll simply hike up the prices beyoned the competition. Shame we cant trust them any more. Lets face it if there was a desent viable option to windows os then microsoft would see a mass migration away from their services and products but there isnt. People game and produce on a pc. Apple you cant game but you can produce. Linux you can game sometimes but you have to use wine and work hard to get things companatable and well google have not exactly made a os that cam compete with these things yet. But after this weeks storage issues with microsoft maybe they are all begining to see theres a new mariket to be had in the sale of a brand new desktop os. I knoww steam was looking into linux, lets hope they can sort things there. Lets hope all the big software companies can supoort other os and let midows users go to another company that wont screw them over by taking away the free storage they have always had.

My OneDrive account still shows 30gb. Maybe I am a lucky this time!

Changes begin rolling in 2016.

Right now I have 140GB. Come 2016, it will show 5GB. So changes dont go into effect until 2016. Yours will be reduced to 5GB as well.

We only heard camera roll would be gone. My guess is the promos like 100 gigs with bing rewards and stuff will expire at least before being dropped down. Edit: Also, wont those with more than 5 gigs get an offer for a year of Personal Office for free?

Yes, that is actually the only thing I am annoyed about. The people who aren't paying them get stuff for free, but us paying users get nothing.

I know. The true customers have grounds to complain. But I really dont care enough to do that... I may ask their support at some point ;).

It's actually worse for the free customers. They are being led to use more storage when 1TB all of a sudden becomes available to them, and the free amount reduction to 5GB means most users who actually use the service will likely end up opting for some paid option the following year. I don't mean this in any negative way, but it is bait for them. For paid users, things don't really change (unless you were using over 1TB). Paid users get the benefit of a more consistent experience.

Worse? You get an awesome product for free for a year that I am already paying for and get nothing. Even if they don't use one byte of storage they are still getting office. Our idea of worse is completely different. And even at that, if they do decide to start paying why is that bad? You are paying a little for a lot. Is paying for a product really that foreign of an idea anymore?

To clarify, I actually do already have Microsoft Office 365 and am a paying customer. However, I place less value on this subscription than I do on the amount I have invested both financially and emotionally into Windows devices, including smartphones, tablets, and PCs. A "free" OneDrive user who is deeply into the ecosystem like that appreciates OneDrive syncing more than an Office 365 customer, in my opinion. That, of course, is not universally true, but it is my argument why the lack of consistency for such users more damaging than the 1TB limitation for paying customers. This is of course my opinion and I make some assumptions about what customers are using these services the most, but I do feel like those users deserve some worry-free space for their investment into the ecosystem. Any Windows device purchase should be considered a point of entry into the Microsoft services product line. This should be held in higher regard than low tier cloud storage costs.

Yeah, the usually the point of this free storage is for casual users that they need some generous amount of storage that doesn't feels limiting but if they really need to then they can upgrade. It makes the service attractive for non-OneDrive users to switch. 15GB is generous enough, its basically almost same storage as those with 16GB phones as a backup. It's not too big (though I wish it was still 25GB) but more importantly not too small. Its really enough to able to take advantage of several needs and some other services such as for Groove Music. Enough for several thousands of high-res photos especially with Living Images and some 4K videos, quite perfect for flagships and for next-gen Lumia. Making the free storage significantly smaller and even removing some subscription offers (100GB and 200GB) is really bad for users, especially for someone who considers to use OneDrive fully. What they did is as if OneDrive will have some sort of "trial" for users that storage will get filled easily and ask user to upgrade if they want more (even they don't even need 50GB).

Yes worse! Us paying get 5 users with 1Tb each... I'm pretty sure One year free Office 365 will be just one user!

Can't paid users get 365 for free as well?

1. If you don't need or want Office then it's not much of a benefit. 2. It's temporary. The 30-40GB of free storage - they thought - was forever. You can replace Office with LibreOffice for personal use. It's not a necessity and the install size on small SSD systems is kind of laughable for something that unnecessary for a home user.

That's the whole point. They don't want to give you 30-40GB (latter is Grandfathered users) for free and put you in a position where you never have to pay to use their product. THey're a business and they're in the business of SELLING cloud storage, not giving so much for free that 90% of their users see no reason to ever think about paying for it.

They could have enticed even small users to pay/ pay more by charging for better bandwidth. I'd have paid.

when you buy a product from a company and it comes with free storage you do not expect it to be taken away from you. It has nothing to do with paying for extra storage. Hell if they hadnt have dont this i would now be a onedrive paying subscriber. Hell every single user should get a resonable amout of storage free like the 30gig i get for free. (the fact microsoft think 5gig is more than enough for most users alone dshows how disconected they really are from the modern world of computers.) personally i need about 50gig space and i was about to pay 5.99 for the 1t but it doesnt change the fact that they should have kept the mostly 30gig most people had cause of windows upgrade and phone. If i was paying for the unlimited service and had 1t caped i would be a little mad but again id understand cause well unlimited is a unreasonable concept when talking about a business model, but its not as unreasonable as taking away free storage you have already given to your loyal customers,. But your right they should also have compensated users of their payed service too with a free month or 2. Lets not try and justify microsofts actions against free storage because they left payed users out lets just blame microsoft for both because they are the ones using a issue they created, blaming users for their issue and trhen using that issue on people who were nothing to do with that issue. LOL microsoft is priceless. And still i know ill end up paying 5.99 and staying with them, only difference now is ill never promote microsoft to a friend and ill never say nice things about them again, casue well they really have shown their true colours this time.

It doesn't take effect until early 2016.

How about Microsoft not being Scrooge? We were Scroogeled.

Tip 11: Move to Android with Google Drive.

Tip 12 : Buy a NAS with RAID and turn off OneDrive.

That is no solution. You can't access that anywhere, anytime with any device.

I can use MyCloud for anywhere access and Amazon Cloud Drive for backup.

i love onedrive and its intergreation thats why i use it, my nas is great too but its not a onedrive solution at all and its not the issue at hand.

I also like OneDrive and its integration. However, my issue with it is that I don't know what changes will happen next. Can't invest my time on an unreliable service. The WD MyCloud has good reviews and if I pair it with Amazon Cloud Drive for redundancy, then my photo and video storage needs will be covered while having full control of how much storage I could use.

All your storage are belong to us.

Well with the broken ecosystem, reduction in OneDrive storage, lack of apps, and no date on the release of 950XL why should we still buy a Lumia phone and support Microsoft? I see this as a major blow to my willingness to shop with Microsoft and it makes the Apple ecosystem look alot more attractive in my eyes.

950 comes out on AT&T today!

AT&T Description still lists 15GB Free OneDrive storage. Stop all the lies... https://www.att.com/cellphones/microsoft/lumia-950.html#sku=sku7760237

You won't be disappointed.
Unlike Microsoft which always disappoints Posted via the Windows Central App for Android

i love my lumia 930 and windows phone 8.1 best os ever for me. Im beginging to love windows 10 mobile too but no one should buy a windows phone anymore baecaseu windows just screwed over all their users and we shouldnt promote that, but we will wont we. And you ask why? well as a windows phone user i would hate to go back to a none tiled phone, i had 6 years on iphone and loved it but it doesnt compare to my love of my windows phone, its not even close anymore even with the app gap i still prefer windows phone. Android just isnot a option for me at this stage. aGAIN LIVE TILES IS SOMETHING I LOVE TO MUCH TO LOSSE. ANY WAY MY LUMIA 930 DOES THINGS MY IPHONE NEVER DID JUST LIKE MY IPOHNE DID THINGS MY LUMIA DIDNT, ITS HORSES FOR CORSES THAT WAY.

How much storage an average user take?

only my pictures from my trip to japan, less than a 1-month trip, takes around 4gb storage... so... yeah...

5GB.. in the post about the changes they said... "In some instances, this exceeded 75 TB per user or 14,000 times the average" 75TB / 14000 = ~5GB

Paul Thurrott said 99.99% of OneDrive users are below 5GB.

Since when has anyone listened to Paul?

Anyone that has been backing up photo/video from windows phone is easilly over 5 GB. A few videos and you are over that. OH YEH I FORGOT, windows phone usage is so small NOT EVEN MICROSOFT NOTICES US!!!! ( or they do and want us to pay even more money to stick with windows phone ecosystem... equally stupid logic that have equal chances of being applied)

That only makes the forced reduction seem more ridiculous.

True. LOL. I think people don't realize that. If almost all users are below 5GB then why are you worried about big users. Just bring the free to 30GB. The under 5 GB people will still stay under 5, while the minority who goes overboard will happily limit themselves to 30GB free Service or pay $2/month for additional 50GB.

i dont think they realise that people that dont use 5 gig are the people that wont pay for storage and will simply swap phones to go somewhere that has free storage, 5 gig is not enough, hell 30 gig was a resonable amount in my book. But i think offering 50gig for 2$ when you only just offered 100gig for the same price is also a big joke.

That's a bold claim. 1% of OneDrive users manage to have more than 5GB worth of files? It feels like a selective counting where they count OneDrive "users" who don't even know how to use it. This is actually quite true since many people I know using Windows 8.1 have MSA account activate but didn't use any of those benefits like OneDrive. They still save files only on Desktop and the rest is on their flash drive, then later in time some of them asked me how to recover files from the dead flash drive since its the only storage they use despite having mroe than 300GB of hard drive.

I just got important documents and OneNote documents. 29.9 GB left.

acording to microsoft its 5.2gig, personally i think this statement by microsoft just shows far disconected they are from the real world. Even my mother is up to 14gig right now and this is here first smart phone year lol.

Tip 11: Change fucking clouds.

This allowed him to swear like a boss...or something.

Like a boss? ....nice one...funny how cool sayings these days comes from a song that was funny 3 years ago.

But Microsoft is cloud first and they're all in! I guess..apparently... Sort of.... Just not to much data please.

lol fail. That was already point 10. Nice try bro. Try again.

i love how you got 6 people agreeing which is alot in this forum. do people not know how wonderfull onedrive and its intergration is to people using windows desktop, tablet and phone, i love it. The issue is we are being screwed over by microsoft not why just move. Moving means im more likely to go apple cause they have a more built ine ondrive system that i love, but i dont think its anywhere as near as good as onedrive is, i really dont. but microsoft why why why are you distroying the last year of hard woprk in repairing your rep.. Its gone now.

So my free hotmail storage will be eliminated and shrinked?? Only because some people were abusing?? Man, quit the unlimited storage and that's it. Dont make us do useless work

They want to capitalise on it and make more money. Simple as.

The real question is how did they come to know what was being uploaded by those 'abusers'? This means Microsoft checks your files you upload to OneDrive.

They don't have to know exactly what's in it to know how much space you're using. I mean... They obviously have to know how much space your cloud has in it. If they didn't, how would they know you've used your limit and how would they know how much to give you? This seems like common sense.

Yes, but they explicitly mentioned what was being uploaded that was a problem. From their blog: "Since we started to roll out unlimited cloud storage to Office 365 consumer subscribers, a small number of users backed up numerous PCs and stored entire movie collections and DVR recordings." So how did they know PC backups and movie collections were being stored?

They probably scan files to look for illegal activity, since its possible they could be held reliable (or at least get bad press) if something's found out. Just because MS says they don't use your files for advertising doesn't mean they don't look at your files

That's probably exactly what it is. Google recently got sued $100 million for hosting celebrity nudes and not reacting fast enough to taking it down.

They can see filenames and file types. That's all you need to know if it's a picture, document, video, movie/dvd backup, drive image file, etc etc.

i couldnt care less about that. All the big os google and apple do the same thing and well ive given up careing. But the REAL ISSUE is why penalise your whole customer base for a mistake you do and why try and pass the blame onto customers that have done nothing but use a service you offered uncaped? thats the truth of the situation, and microsoft suck but comeone 75t of data ofcourse its vidioe files, it doesnt take a genius to figure that one out. Oh yeh the worlds photographs have been uploaded to 1 users account lol or 25gig movie files take your pick, which do you think is more likely. Ofc its mvoive video files. Dosnt change the fact that it was also a UNLIMITED service and even in the small print there was no cap lol so wwhy place blame on those users? If your that paranoid about people knowing whats on your computer theres only really 1 thing you can do well 2. dont ever let anyone else on your pc and dont ever conect it to a network or internet, there problem solved. Cause realisticly thats the only way any computer by any company isnt under some kind of servalance and or risk.

Tip one stop using onedrive.

Tip #2 - Move your stuff off of OneDrive Storage optimized.

No, move all your stuff ON to Onedrive before dumping it and using a NAS. A much better protest.

Network-attached storage From Newegg.com : "When you store something "in the cloud", you are storing music, movies, documents and data on giant internet servers around the world. That way you can access your files wherever you are, whenever you want, on your laptop or smartphone or even a different computer. This is the basic concept of cloud storage. [...] You can create your own personal cloud by either using a Network Attached Storage (NAS) or by subscribing to an online cloud storage service. There are several advantages of using a NAS as your personal cloud. For example, there are no monthly fees or increasing costs as your data needs grow. Also, you know exactly where your data is and who has access to it in your personal cloud."

Hah! I didn't even think of that. Well I think its too risky to save all your files there. It would be enough maybe just to dump all duplicated files there and use NAS as a daily driver. Or even use other cloud services such as Mega and Google Drive which have now bigger free storage than OneDrive (soon in 2016).

lol i olve that idea. Everyone pout all your videos on onedrive lol.

I think they have only changed it after a vast study. They may have calculated the average storage a user is taking.

Tip 12: Fuck OneDrive doing that to "Microsoft" Lumia!

That's not a tip but a statement. Rating: unhelpful.

Sounds reasonable to me. I shall be following this advice (kinda already have now Onedrive has already been effectively reduced to Onesync) only I'll save the effort of personally going over to the US by advising the MS Onesync crew to go feck themselves. Much more efficient. Lovely, lovely NAS...

Is that physically possible? If I was to F OneDrive which port would I use? Is there an adapter?

USB like everything else, I guess. Almost certainly there is an adapter available online. Remember to wash it afterwards.

Need a male-female dongle, or male-male or female-female depending on needs and configuration. Use all three types..donglorious.

Best helpful tip Posted via the Windows Central App for Android

Seamless experience across windows 10 devices with 5GB OneDrive storage?? Its a joke now... Is this what MS called "Mobile first cloud first" ???

Maybe the first one to die first?

I know, god forbid they make money to reinvest and pay employees.

First isn't the priority anymore. They're happy with a participation trophy.

and to think that skydrive was 7gb...

Actually when Skydrive was first introduced it came with 25GB of free storage. They had a separate storage service called Live Mesh which also gave you 5GB so in effect you would have 30GB even though they were not directly connected. Not sure why in Microsoft's world things get worse as time goes by instead of better....

oh, how I miss Live Mesh... it had remote desktop over internet and machine to machine sync, I used it a lot to sync my whole PC with another in my parents house 1200km away.

Me too! It was a nice concept (actually its really a working service). Sadly at that time Live Mesh client is quite bloated and very slow to sync, but its got the great potential that even today we can still considered it useful and great. That's how futuristic it was.

Yeah I'm one of the loyalist who used SkyDrive (and even before that) with 25GB and it was awesome at that time. No other cloud services I know even offers that big. I do have Dropbox and Google Drive account but at that time they were nothing in compared to SkyDrive. This is one of the reasons I used to recommend SkyDrive alot and many did switch or use one. I was also very disappointed that they reduced it from 25GB to 7GB with the simple reasoning of "Nobody reached it", the time where SkyDrive is not built-in in most Windows PC (stil Windows 7 era and Windows 8 is yet to be released). So this is actually their second time screwing up users but now its worst ever yet. This is the reason why there are alot and loud Anti-MS and people simply not fond or not interested in MS everywhere, because this is the example why. Only us supporters and fans sticking in MS and despite of it, they even try to screw us.

Money zeroth (0th) <-- Usually a hidden list item Mobile first Cloud first

Thanks it all becomes clear to me now, we should have been reading MS's vision using zero-based iteration. But Mobile and Cloud are still nondeterministic, possibly explains their confused handling of Onedrive

Well it sounds like "Money First, Cloud Second".

This sucks. I have 15 GB from mobile photos and videos. This was one of the big things that made me evangelize for Windows Phone.

Then pay for it. I don't get the problem.

Why pay when you can get more for free with another company?

One service, google. It is worth (to me) paying for 365 to not allow google to make money by selling me.

Part of the reason I paid several hundred dollars for each of my Windows devices is because this was sold as part of the package. I DID pay for it.

Come on. What company that offers a service does not rerate their services? Good or bad not for me to say, but that is the reality. You did not sign a contract. Hell, VZ did it in the middle of contracts. Again, not claining good or bad, just reality. 15gb is a lot of data for free, you guarentee that is taking from sales.

Good or bad? Sorry, but for the consumer this is a definite bad. I used automatic upload the way MS has advocated we do it, and now I have too much data because they changed their minds.
Basically they just made my devices less valuable. The perks I expected when I paid were reduced.
It's perfectly legal for them to do. It just sucks for the consumer.

It does suck, I am not saying it doesn't. What I am saying is that they looked at the amount of free storage (which again is a lot) and realized that they are stealing their own customers. How many would be paying if it were not the 15gb. Hard to say, but people would. What my main point is, they are a company like any others. If they are losing money on OneDrive, I would rather them do this now than down the road when it has lost a lot of money and they spin off or shut the whole thing down. I work for an extremely large company. I am not much of fan of Corporate America anymore. Not because I dislike my company, but because of the way we are driven by shareholder returns. The street drives everything we do. We (like all public companies) are accountable to our shareholders. Again, that is the reality of the America we live in.

Only my software projects are ~100GB. Add in the design work, video work and personal photos and stuff, and I quickly reach ~500GB. Granted, I pay them - so this doesn't affect me. Damn, if it wasn't for the Office licenses, I'd move in a jiffy. But I have tried Google Drive (lost and mixed up my files) and Dropbox (was okay, but the pricing was a bit more than the competition) and also Box for a little while (don't even want to get started on that). So basically switching to another cloud service is no option - at least for me - Google "office" isn't doing it for me, and I've tried most other cloud providers and they all have deal-breakers. But as other have done, I'll stop recommending Microsoft products to my friends. Fuck you, Microsoft - this is not cool.

Why would you have dropped them instead of getting an awesome deal? You would rather deal with google giving you 10gb a month more than pay a few bucks a month for office and a fairly decent service (freaking placeholders!!) The 100.00 a year (for my family) is worth to me Google not making thousands by selling me.

It may be for the same reason you don't use Google. Trust. When trust is broken, and someone feels burned, it can make them go elsewhere.

Then there is no way you can trust any company, ever. All companies rerate and change their services, often. Even Leo on WW Wednesday said that is what pisses him off about Google. They are always pulling things out from under their users.

So what you are saying is they offer the best office product for you, with a TB of storage, for cheaper and you are saying F- you to Microsoft? Interesting... You could also say "You use Windows (or just Office)? Why dont you just pay $7 for yourself ($10 for your family) a month and then you can have Office and storage and dont have to worry about it. Or, pay $2 a month (half the price of one coffee) and get a good storage option with 50 gigs." Instead you say "Im not recommending the product I use because its better than the competition to my family and friends." That makes sense /s.

There is no reason to pay. 2015 price for 50 GB is exactly $0!

Me too, but from now on, I'm done recommending windows phone to my friends.

I'm sure the <3% market share will be devestated, lol

hahahaha good one, yes yes we are so rare

And that ends up being the point, doesn't it? It's okay to do bait and switch as long as the market share is small enough that the affected customers can't scream loud enough for people to notice.

We are the guinea pigs from the last experiment complaining about the setup of the new experiment. Microsoft is done with us, they have moved on.

Just waiting for someone at Windows Central to argue using this logic that the epic hosing Microsoft is giving it's Windows Phone customers is evidence that Microsoft is preparing itself for a huge increase in users this coming year :D

Pretty ironic comment. Does this mean that Microsoft does not need us? Shall we change platform(s)?

If your smartphone needs are better served by an Android device or an iPhone, switch. Otherwise stop whining.

With this move it will soon be less than 1%

"I'm done recommending windows phone to my friends." He said his friends - a total of 2 people will no longer have WP recommended to them. He doesn't know all the WP users.

You could not make it up! Even the staff at Windows Central are taking the piss out of WP! Posted via the Windows Central App for Android

Yup, got burned by Microsoft too many times. I will continue to use their stuff but very cautious with my words when mentioning their solution as an option. They have a bit of a history of pulling the rug out from under their stuff just as it finally starts to deliver on its original potential (Zune, WMC, OneDrive, Windowsphone).

This is pathetic, Microsoft should apply the storage reduction to new users only. Doing this to everyone will take people away from their services, instead of attracting. Once more, Microsoft is killing itself by doing bad things

The free users arent really OneDrive customers because they actually havent paid for the product. And, I think they get an office if they have over 5 gigs to try Office 365 for a year for free ($70?). The only people who can really complain about this with any meaningful reason are the ones with over 1TB because their storage is getting cut and they are a customer AND the existing customers who dont get more Office 365 storage for being a customer and have to watch people who didnt pay for it get that same deal...


Microsoft's product line does not consist of OneDrive alone. Free customers of OneDrive likely used other Microsoft products, and quite possibly paid for other Microsoft's products. It was Microsoft's own evangelizing that got users to buy into this "one drive" concept, so they rightfully started syncing stuff here. If you are Microsoft, you are trying to get users to buy into your WHOLE product line and universal strategy, not just their cloud storage service. This is a long term move that is going to hurt their product adoption in the short term. They were already in a precarious position for the short term, so good luck with that decision. Bottom line, they made this move too early. They still need to focus on driving adoption across their platforms first, whether IOT or mobile phones is that missing cog.

I don't mind having to pay, but IMO Lumia owners should get the camera roll storage at least, and something for Groove streaming. 20GB, 30GB max free. Anyone who has never purchased a MS product can open a MS account and get 5GB free in the future with no intention of ever buying a MS product, yet MS device owners, old and new, get squat. Maybe the 30GB noted on 950/XL product page at MS store Dot com will actually be given to purchases of that device, and maybe other increments of data or the same for other new devices. I'm okay paying for it as being baked in the OS it's easy to use and worth every penny, but still feel MS paying customers should get something more than others.

I do agree with this, absolutely. Lumia (or all WP) users should get unlimited camera roll. I could not agree more. Groove gets 100GB and I think Paul/Mary Joe said that is staying.

I'm impressed on how dudes can defend Microsoft even now... So sad

I already solved the problem, switched to Google Drive

Not interested in Google parsing through my life. However, this is a fantastic opportunity for Amazon to release a universal App for Windows and scoop up a lot of customers.

Wait, what? You have to pay them too, and you don't get office....

parsing through your life? Uh.... ok? and what, you have something to hide? idk who looks at my stuff, they'd be pretty desperate and bored to have to do that

It isn't about hiding anything. It is about me not wanting to be the commodity. I don't want google to make thousands from me when I can pay a couple dollars a month and get more.

My Android/Google friends say that all the time: "Why, what do you have on there you don't want em to see?" My response: "Nothing, I just don't want Google keeping track and selling my entire life!"...

Hahaha and you think Microsoft is different. Posted via the Windows Central App for Android

The argument made by MSFT is implicitly telling us, that they parse through your life, too.

Me too, and sadly after 4 years sticking to WP I'll be moving to lagdroid next week, at least I can get real support there

Windows phone 10: Photo app's feature will exclude "Auto Upload" to OneDrive. Camera Roll will be fucking removed by 2016

SIGN THE PETITION!!!!!
http://onedrive.uservoice.com/forums/262982-onedrive/suggestions/1052409...
https://www.change.org/p/microsoft-give-onedrive-users-back-their-storag...

60.000 votes and they ignore. i bet they will delete the poll in a few days

Signed first day only! Hope they listen

Probably more effective to contact a Class Action law firm

HAHAHAH yes sue them, you sound like such a moron. Everyone wants more storage for free, but only an idiot would spend the mony to take this to court.

Actually, it's very possible it could be a viable bait-and-switch lawsuit

You are the idiot. Microsoft's little cheerleader here. It is a bait and switch. The new Lumia's still have the stupid 15 gb free promotion. Pathetic you are Posted via the Windows Central App for Android

One of the comments caught me. Says "(G)OneDrive"

Bait and switch. MS has lost a huge amount of trust.

Sooo... the only reason you purchased any hardware with Windows on it is because of the 10gb a month you received? Never mind getting a new OS for free.

Not the "only" reason, but a significant factor.

Give it a damn rest. The free storage was a significant factor for some people. One of the deciding factors in purchasing the S6 was the 100gb One Drive storage bundled in with it Posted via the Windows Central App for Android

That is my point. They are losing money on free users. They are taking from their own customers. And don't tell me to give it a rest. I am obviously the minority here. I am not telling anyone to give it a rest, or calling them names, or whatever. I am trying to explain the reality.

The 15gb was a factor for many people! (You yourself are witnessing and participating in the furore this has caused) To blithely state that it wasn't a factor appears to be a bit disengenous on your part. Posted via the Windows Central App for Android

So, we just let them lose a ton of money on it and shut it down in the future. What sense does that make?

They weren't even losing money at all.
But yes hopefully this does happen soon. Posted via the Windows Central App for Android

And nevermind them wanting to get paid for the work they do storing, syncing, and backing up your data...

Tip 13: Check OneDrive every hour!

Another useless top-level comment.

Who else can we refer now? Most people has OneDrive already. It only force people to open more fake accounts.

You can refer people who also use Office to get Office 365 ($7 personal, $10 family a month) or pay $2 a month (less than a gallon of gas a month) and get 50 gb.

Come on MS dont be a clown

Tip 14: Spend money monthly or kill your files!

Another useless top-level comment.

Another useless top-level comment. ..

Did you guys already vote?! http://onedrive.uservoice.com/forums/262982-onedrive/suggestions/1052409... The vote count is at 58.000 and rising fast...

Tip 15: Force your photos small and ugly.

Another useless top-level comment. .

Well, I don't even use more than 2GB but MS really did us wrong with this move, quitting OneDrive and going to google now, this will only help with my new android phone, i'm droppin WP

How did they do you wrong? Its free storage, you are under the 5 gbs, and again, you didnt pay for it. No wrong done. I dont get it...

Well, they shouldn't have offered the extra free storage in the first place by gimmicking. It obviously feels bad when taken away..

you really dont get the issue do you. I was going to pay for ondedvive next month cause i love onedrive, i love windows mobile i love dekstop windows 10 and the way it all works and i would be very happy to pay 5.99 a month to microsoft for it. Im When i bought my lumia 930 for 460 pounds or windows 8.1 i was given free storage that amounted to 30gig free, a amount i though was genuerous. Again wiht the last year microsof tseemed to be a good company one that was doing things properly unlike others i could mention, which was great cause they have always been noutoriously the villans. A new Ceo a new direction a new and refreshing change. Now understand when i was given my 30gig there was no statement telling me i would lose this free storage at some stage, it didnt even come with a limited time frame. So when they take it away and leave me with 5gig im gona be absolutly furious even if i have 1t on top of that from their subscription based service. But even worst than that the excuse they use is nothing to do with the free caped users yet we are being penalised by them for that excuse. Also they claim people abused a unlimited service. Now dont get me wronge 75 t is alot of movies it really is and yeh its excessive and yeh its definatly not good for microsofts business model, one that i would have liked to pay into, but it was a unlimited service and unlike sps there was no cap writen in the small print. I ask you why is it anyones fault or how has anyone abused this?. Microsoft made a mistake, they should have admited it, made the change to stop it but that means caping subscrition based offering not taking away EVERY WINDOWS USERS given right to free storage and a decent amout they had already been give. Soz but there isnt any way you can paint this picture that justifys microsofts actions, they have lost my trust. Yes ill probably keep using windows desktop phone and pay the 5.99 for onedrive but its not because i want too, its because i dont see a viable choice out there, Appole doesnt game, linux doesnt game well cause of wine but even worse than that premiere pro donsnt work well if at all in linux, and my moral cumpas is crap but ill never talk positively about microsoft agian not till they sell up to a competely new comitee or owner and then ill wait and see what said own will do, but microsoft has now in my book just gone to far. ops soz scarab this was ment for someone else but it jumped on web page so plse know this is directed at someone else lol, i just dont want to rewrite it.

You also get 100GB with Grove Music unless that's changing too

I think I paid $31.41 for a year on Pi day

Me too! And I grab the work and play bundle every time it goes on sale.

Looks like the future purchase of LG V10 is looking better and beter with the perfect Google Drive integration and those free 15GB of storage

Yes! Tip 16: Vote in OneDrive uservoice especially Lumia phone fans.

Another useless top-level comment.

Another another useless top-level comment.

So you've not much faith in MS taking any notice of their user voice system then? Yea, considering W10 on touch I can see your point.

as much as i hate and disagree what what microsoft have done, i have 6 years on iphones and 1 year on my lumia 930 has been the best phone touch os i have used by far. So far in fact that windwos 10 mobile gets second place and its not even finished yet. Truth is theres alot of people that love windows phone. what you should ask yourself is why would 100 million people stay with windows phones whne there is a app gap or when microsoft screw them over with losing free storage, its called a great windows 10 mobile experience, it really is. And now it works with my desktop like apples des so im even happyer. None of that changes the fact than microsoft is a terrible company who does not care about their user base.

My pro tip: buy a WD network attached HDD and store your data yourself. Done.

And when your house burns down or gets flooded, mourn all those lost memories. Not for me.

Not even something a dramatic. A simple burglary will suffice.

Just mark it: "My fortune in Bit Coin is not stored on this hard drive" and you're good ;-)

Often people use strategies to get around such issues such as backing up and using encryption. All my essential stuff is copied out to family members and EVERYTHING is solidly encrypted. If you don't do that, you be crazy. Even with cloud storage.

That's why you have true online backup solutions like Carbonite and unless you're planning to burn my house down reasonable precautions should suffice but you just go ahead and trust a faceless corporation.....

Faceless? I have a NAS and I have a face. And I'm not a corporation. I kinda trust myself... perhaps that's where it all falls down. :)~

Aw, Man! NOW you tell me. I've already bought the Toshiba HDD. Like, 2 years ago. I never trust ALL my data in the cloud.

I store my photos on my main drive and back them up to two seperate drives. As mentioned, this isn't enough if fire, water, or other damage occurs to my home. I also have the second drive mapped to OneDrive to ensure a copy of my photos are always in the cloud. All 327 GB of them currently. :)

you obviously havent used one drive or youd realise its the intergration people love, something no other cloud service or even my 12 t of hd storage space can sure. Musci offline anyone or recording videos and phontos on my lumia 930 that i can then prty much edit in premier or photoshop shtraight away without hooking anyhting up with wires and cables lol, its prety awsome to eliminate cables and wires, i dont have to hook anyhting up to do these things and thats becasue onedrive is fantastic. Yes microsoft suck and this issue just shows you shouldnt invest in them but im still gona but a 3windows phone and desktop and tablet cause i have no morality and there isnt anything viably close to windows desktop but everyone else should give it a wide bearth lol.

My pro tip: If you use onedrive with multiple devices and love onedrive(which is more than just storage) then your screwed unless you pay for extra storage. my 12 t hds all have data but i use one drive when filming on my lumia or taking photos then editing on my pc and i dont use wires, onedrive is exellent unfortunatly microsoft suck. my recomend ation for optimising onedrive is dont use it. Microsoft are basicly screwing every single user out of the space they got when they invested in the microsoft products and software. Not exactly a company youll wana trust with your cloud storage needs. Im guessing you only want a folder to store your data in, if thats all you want you should try dropbox.

"which could negatively impact customers." COULD? How about WILL? Anyway, here's how to optizime it: 1 - Chose another cloud storage or, better yet, build your own. Western Digital's (who's already taking advantage of this OneDrive debacle) My Cloud starts at 2TB for 145€. 2 - Empty OneDrive and move your files to the new cloud of your choosing. 3 - If you use Office 2013/2016, keep documents only on OneDrive (because Office won't let you change the cloud provider). 4 - Completely abandon OneDrive for everything else. 5 - Read steps 1-4 again 6 - Follow steps 1-4. 7 - You're done. 8 - Really. 9 - You definitely don't need OneDrive these days 10 - Make Microsoft realise that. Microsheep can down massively downvote this comment because God forbid someone should criticise Microsoft's moronic decisions.

I was expecting DJ to start ranting about ms and voila! here he is!

You're better off with a dual bay Synology or a QNAP NAS as they are far more robust and easier to maintain. They also have the added bonus they're far more extensible than the MyCloud system.

I just mentioned one option. I never had any problems with WD products and I've quite a few storage solutions from them, the oldest being 10 years old. And My Cloud is working pretty well for me so far, hence why I mentioned it. But yes, I'm sure there are other equaly viable solutions from other vendors ;)

these are the best steps i can recommend.

Hear hear! I've already activated Google Photos auto upload. The only thing I need now from MS is Office. Even with that im going to attempt to transition Google Docs and Slides. We just got baited and MicroSwitched!

Lol google docs. Why not just use Office Online at that point?

Google Docs and iWork on iCloud are both better than Office ONLINE. LibreOffice can replace Office completely for the vast majority of home users. Flickr, Google, and Apple (on their OSes) do Photo Sync and management better, with superior mobile Apps. Apple and Google have better lower end cloud storage plans. Google, Apple, and Spotify have better music services. Microsoft has a win with Xbox, provided you have one. So Yahoo! account (Apple ID) + iCloud + Apple Music is a better deal for anyone with Apple devices. They can use iWork. Google is better for people with Windows and Android devices. Drive works good enough. Use LibreOffice on Windows. It works great.

Someone who doesnt buy something isnt a customer. They can be a user or a consumer of something but not a customer. The only customers who are impacted are those with over 1TB of data. Everyone else is getting a service for free and if they dont like it they can move. If they do like it they can pay either $2 or $7 and get more storage. Or even $10 and get groove and get storage. Its not impacting MS customers as much as you think it is.

Yes, but if you buy that something from someone else you're still a customer. Just not an MS customer. Why is that starting to lead to a warm and fuzzy feeling?

Ba******s still haven't budged, huh? I normally reserve swearing for the YouTube comments section, but oh well...

Did they really just tell me that I need to reduce my photo quality? Why should I buy a Lumia 1520 just to reduce the picture quality because a phone I bought from Microsoft takes great pictures. Why is Amazon able to offer great online storage for free unlimited photo storage? It's not about wanting something free but if MS wants to build market share they can't offer significantly less them competition or punch their loyal customers in the gut. I am a 365 subscriber and while the space isn't an issue for me everything MS does that hurts their brand makes WP less attractive.

Amazon's unlimited photo storage is not quite "free", you need to be an Amazon Prime customer, which costs money. You don't need to reduce the picture quality, as you can still store those pictures on other cloud services (e.g. Box, Dropbox, Google Drive, etc.), they have official or decent third-party apps on the Windows Store, and I expect their support will only improve as Windows 10 continues to gain market share. I don't know anyone who bought a Windows Phone just because of the OneDrive storage (iPhones and Androids have decent OneDrive apps too), so I doubt this move will have much of a sales impact beyond the professional whiners and cranks.

Amazon devices get unlimited uploading to Cloud Photos. Fire 8.9, Fire Phone, etc. this is well known information. So you're wrong.

I dont think MS cares much about market share for OneDrive. I think they want market share in Office (which they are getting) and Windows (at least the desktop. 1 billion users in 3 years is a big goal). But Googles game is marketshare because they advertise with it to make money. MS is more about providing quality services that people want to pay for. I think 15 gigs should be the bottom but if you look at it MS isnt really behind many with free storage. I am totally happy with 365 so this issue doesnt affect me at all =).

Goddammit! Just pay $2 for 1TB on Office 365 with other 3 friends/family. Is very simple. $2 for 1TB!

Or switch to amazon and get free unlimited photo storage or truly unlimited and use an old version of office. This is about MS needing to be focused on not losing customers. They didn't have to be ao dramatic about the reduction.

I use Prime, and is way more expensive than $2 for 1TB, Office, Skype calls. If you want just to backup your photos, use Flickr 1Tb free storage.

Love how overrated office and skype are. Majority of consumers would take prime music and video over those in a heartbeat. Amazons content services aren't replicable with open source software. Office and skype, for the average consumer, is.

How shortsighted. Google attracts more and more business users to its offerings, because people are accustomed to Docs.

So, Josheron, you want to be my friend? You pay for me 1st? Give your password to me...

Another useless top-level comment.

Sorry, my 4 spots are already taken by family and a couple of coworkers, each one already pay this month. :)

http://onedrive.uservoice.com/forums/262982-onedrive/suggestions/1052409... fuck onedrive! 60.000 votes and counting and no word from MS?

They would rather Google get all the cheapskates who'll never pay for data and bitch all the time. They'll get the people who value a service and pay for it and from which they'll make money.

Lose the people who won't pay. In the millions of users, losing 60,000 freeloaders is not a loss!

They aren't going to get it, friend. People don't want to pay for services anymore.

Lose those people from the ecosystem. That means they aren't buying Windows mobile devices. They aren't using Windows's apps and games from the store. The advertisers in Windows apps and games lose all those clicks. This isn't the old world anymore. There are many types of revenue streams.

The more comments I read, the more I change my opinion from "inevitable change, but I don't suport it" to "damn, this is a good idea to get rid of the entitled data hogs."

Haha. I think the same way! I still think 5 gb should be 15 but shoot... Cloud storage costs money and people are exploding because they either have to pay or have to use less of something that is free. As a paying O365 customer I think this is a great idea now... Maybe my syncing will be even faster and my service better now.

Unfortunately cloud services unleashed people on a free storage hunt early on, so it became a badge of pride and accomplishment to accumulate the most GB on each provider. Now that the system has matured and people are stuffing all their hoarded data into the cloud, companies have to react by cutting the free storage. The strangest part is that it's as if people's IRAs are getting taken from them or something.

I was actually just noticing the same. I like OneDrive, while I don't really like losing my free storage I really don't mind paying for Office365 and get the 1TB.

@BobLablaw: (Using my Larry-the-Cable-Guy voice) "I don't care who you are, that's funny right there."

Josheron.... We are best friends. RIGHT? Where's the password?

Another useless top-level comment.

Is there any information on which cloud service got heighest customers?

I'll never switch from OneDrive, even if it offered 128kb for free and 1GB for 9.99

Bring friends and get rewards so they could just take it away again, no thanks Microsoft my marketing will now go to another company that appreciates my business.

I gladly paid $BIG bucks for my 1520, 2520, SP2, and SP4. I will buy the new 950XL as soon as it is effortless to order and ship me one. I personally feel each time I purchased, I was buying the BEST available for me. I am not going to abandon the BEST cloud in the world over petty principle. (My opinion) I might disagree with the reduction in FREE storage, but they are asking for petty cash, compared to what I already have invested. Probably would have been smarter for Microsoft to have charged me a few more bucks when I bought all my arsenal, and then continued to present OneDrive as FREE. I wouldn't have knowned any better. But this is how they chose to do it. I love my OneDrive! I'm staying! Miss my placeholders though. :(

I agree. Its $2 a month in most cases and people want to change everything. I think the $7 a month deal is a no brainer and great value. Also, placeholders are returning sometime...

Tip 15: This is for OneDrive to respect Zeiss camera, 20mp photo takes up 9-11mb! 5GB is not enough!!!! Fuck! You all don't use Lumia in Microsoft!

They use droids and apples. As should you.
Cloud first!

Good tip. Windows Phone is a failure and everyone should switch. (Not being sarcastic, everyone should) Posted via the Windows Central App for Android

I use Lumia and will have 140GB until 2017 and will add a TB and Office 365 when the 950 comes out, along with a TB each and Office 365 for family members. Instead of complaining, I'm giving a gift to those I turned on to OneDrive.

While I agree that this does suck, the pricing really isn't that bad. Plus, when you think about it, Microsoft gave you around $120 or so through the free Windows 10 upgrade. They have to make-up that lost profit somewhere. After all, that's the point of a business: Be profitable. Again, it sucks, but it's understandable and most certainly isn't the worst thing in the world.

Microsoft didn't give me anything for free, they updated their behind the times OS using the same terms that their competition does. Hardly a gift.

Except that it was free. It cost a lot of money to make and keep up to date. Same with the free onedrive storage they give out. Its free...

I hope they don't remove the royalty bonus, I don't want to use google services because of that

They will and Google is superior Posted via the Windows Central App for Android

Tip 8 should be geared towards actually creating your own personal cloud in a way that is not reliant upon using OneDrive. When this BS decision was made by Microsoft it pushed me to the point that I ordered a QNAP Turbo NAS and will be building my own personal cloud storage using that. As an Office 365 subscriber I'll still push some stuff up to OneDrive... but my trust in MS has been shaken. I don't feel like I can really rely upon them with my data anymore and I don't want to have to deal with being forced to move my data around to other services anytime any of them arbitrarily feel like reducing storage (or upping pricing). It doesn't have to be a huge investment to setup your own Cloud Connected NAS unless you want a ton of storage or features. A WD 2TB mirrored NAS can be picked up for ~$240 requiring little configuration by the user. You can also buy an enclosure/drives or use an existing computer and build a NAS yourself. The sky is the limit. (or perhaps your pocketbook is) But there are tons of good options available regardless of pricepoint. For years we've been told that "the Cloud" is the future and everything will be moving to it. Well... that may be, but I'm not willing to rely upon third parties for that anymore after this mess. "My Cloud" will be the way of the future for me and I'll only use third parties where needed or for additional layers of protection. Also, quick side note... QNAP has built Windows Phone apps for thier devices so that's a plus. Haven't yet used them as I'll be building the NAS today when I get home but it's encouraging that they support all the major platforms and that was a deciding factor in my ordering their product.

I don't know how this works in other countries - but in Germany your upload rates are very low, unless you have some kind of expensive business contact. For example my connection is 50 Mbit/s downstream but only 2.5 Mbit/s upstream. That's about 0.3 MB/s. So a photo of 6 MB will take 20 seconds to load from my NAS, when I'm connecting to it from outside. And that's even only if the connection is free and I can use the complete 2.5 Mbit/s. I have a NAS but don't use it from outside my home because of this.

Ah, that's why you need to go with a service that has decent upstream. Same issue with cloud storage but the other way around if you have poor upstream. I currently go with a 12meg upstream which does me well atm, but in the future I may need to look at that. I assume you are using an old style copper ADSL 2+ connection? Look into getting SDSL. You won't regret it.

You're funny. I wrote that my upstream is too low and your suggestion is to get more upstream ;-) If you could tell me how to get SDSL where I'm living without a) paying more than double the price and b) going back to downstream rates below 5 Mbit/s - I would be very thankful ;-) To answer your question: I'm using cable internet, 50/2.5 Mbit for 35€/month.

I have the loyalty bonus which I grandfathered from the old SkyDrive, will they take away that one too?

I havent heard a mention of that right now. Only the camera thing was mentioned I think.

You can check when it expires If you login to OneDrive through a web browser.

Thank you for the tips but I have decided that OneDrive is no longer something I will be using. I believe I am not the only one that will be moving on.

Indeed, there will be many people who take their quest for free cloud storage elsewhere.

Attempting to ZIP most files like photos is a waste of time and makes the data inaccessible. Not one to try.

It's just incredibly unfortunate that I took the time to put my own personal music in the music locker that was provided, and now that will put me out of the range of 5 GB free. I don't want to have to pay for music pass just to keep my personal music on my OneDrive. When phones are being made with 32 GB out of the box and most without SD cards, I rely on being able to stream my music from OneDrive. I already take a data hit by streaming my own music, but now I need to pay to store my own music AND to use it. That's like using a bank and paying for them to take my money and charging me for withdrawals.

You don't have to buy a music pass, you can pay for the $2/month option for 50 GB that is way cheaper and continue streaming as you have until now.

Tip #11. Boycott OneDrive completely. Move everything to Mega or something and leave your OneDrive empty. If enough of us do it, they will notice and will start to think.

Think of how much money they are saving without having to keep all the data secure, backed up, and synced without getting paid for it.

So, since 1 or 2 kids in the building crapped their pants make everyone wear diapers.....brilliant Microshaft....well done. Schmucks. If I have a couple of users eating up more space on my isilon cluster than they should.....as the engineer/admin, I take care of it for them like it or not. If I were to tell all my users "sorry, I have to take away half or more of the storage available to you since JDoe abused his" I would be asked to seek gainful employment elsewhere. Keep screwing around MS......you'll piss everyone off soon enough and think "dam, that was dumb" but at that point it will be too late. What would happen to the awe inspiring Onedrive if everyone threw up a finger and said ill go elsewhere??

Fetch has been disabled to keep other users from getting their devices logged out. OneDrive is a mess right now. I hope they get their shit together and soon.

I don't even understand whats all the bitching is about. I have office 365 which give me 1TB, free 15GB, loyalty 10GB, Camera roll 15GB, Enthusias bonus 100GB, Bing bonus 100GB.
I can't think of any conceivable scenario in which I will ever use all that storage for office and photo/video, I decided to upload my Video collection to stream to my other windows devices and I only got to 300GB. Sorry but I don't get the bitching, yes we were offered someting and they switch it, this is not the first time and not the first company to do this but honestly who cares, for the most part you will need it unless you have some serious video collection which I would question if you own them all. Nothing has changed as of this date with my storage. I honestly don't need any more storage.

Not all people have what you have! There are people that were using only their free space, there are people that bought a cheaper Lumia because they found it appealing to store their data on line instead of the internal memory and not all people have the bonuses that you have (Bing especially). So, I wouldn't call that bitching but misleading tactics from MS. And let me ask you : People that have data over the 5GB limit will be offered a one year 365 subscription. Something that you paid for. Is that fair?

Those that only use the free space can still install Box, Dropbox, or a third-party Google Drive app if they're currently using more than the 5GB. OneDrive was not really much of a distinguishing feature for Windows Phone anyway, as iOS and Android have it too.

i was gone to Mega...i lost my trust in microsoft....i bought a Lumia in February with 15 GB OneDrive storage....It was specially advertised ... just 15GB storage for the upload of my photos.....now after 8 month.....microsoft said....april, april....my promis is no longer correct but sorry microsoft, not with me.........think im not alone these days......its hard.......im sad and disappointed

This is especially pertinent for people who bought phones that have no expandable storage because they were told they could just use the cloud storage included as a service.

Don't forget the day Mega servers were all closed down. Happened once... they still host questionable files so I'm not sure I'd trust them with anything other than temporary files. The Box, Dropbox, Google and Microsoft are the safer options.

You could lead a class action against Microsoft for deceptive advertising.

The Lumias including 950 XL and 950 are still advertised with 15GB of OneDrive. Talk about false marketing! Lying twits!

Maybe they are actually getting that, for a year, for life, not clear right now. Ask a store rep.

Maybe they'll get it for a month... then 2016 comes and they lose it.

This is part of the problem. Microsoft has been selling physical devices in part on the basis of their functionality/value proposition because of One Drive's unlimited data.
By arbitrarily canceling the data plan they are devaluing the physical asset you paid for.
Plan planning on buying a new Volkswagen in the near future? Probably not. The same reasoning applies to a new Windows Machine.
With this change, the price:value ratio for Windows Phone just plummeted. Not only because you may well need to buy more storage, but the way Microsoft abandoned their commitment to all current Weighted Phone users speaks volumes about how much they care about the platform, and what we can expect from them in the future, which is to be treated like fleas sucking their precious bodily fluids, just as soon as they get around to noticing.
Honestly, a more clear indication that Microsoft had no idea how to create or maintain consumer brands loyalty could not have been conjured up intentionally.
So. Now we will see what Satya is made of. If he approved this decision he should change it. Do something to cap excessive users if you must, but unscrew the rest of your customers. If her didn't approve it, for the Idiots involved.
Of he does nothing, then we will all know that Satya is really only interested in its Enterprise customer base. Cue migration to Apple.

Once mega launches its automatic camera roll thing mega here i cone

I use bitsync between my systems for major files (music and films)...and with photos and office files I also add the cloud services as another redundancy... So it wont bother me much...and if you had the Lumia space and office 365...the Lumia space was irrelevant...

I think Ms have overreacted here and I'm unwilling to reciprocate, I'm not going to abandon a platform or devices I enjoy, however I have emailed and voted to get the proposal reversed and got friends colleagues and relatives to do the same I'd suggest you do likewise.
I do find the option to link devices through OneDrive interesting and I'll give that a go too.
Thanks for the article.

I like how you worded that! Microsoft overreacted. (I agree) But I will NOT reciprocate (overreact) That is pure wisdom. Thanks for giving me a nicer way of explaining why I will NOT leave OneDrive.

I have 290 GB still remaining. PERMANENTLY!!!!!!!!

How had MS reacted to abuse from thier beloved fans?

Thing is, I've been using OneDrive since it was SkyDrive with 25gigs. I back up all my photos for the sake of convenience and I keep a bunch of other stuff there as well (rare books from college I decided to keep, some family videos, some music). I have 40 gigs that I don't use up entirely. I could probably fit within the old 25 gigabytes storage as well, but having everything slashed down to 5 gigabytes? Really? I mean just my photo collection is around 4+. So yea, I'm waiting on a legit reason from Microsoft aside from "we just want to milk our users as much as possible", because you can cite all the bull' you want about some people exceeding 75tb, but the market share doesn't justify taking away the camera roll incentive. Take into account that google basically stores all your pictures for free no matter how many you have (and I have 15gigs since forever there) and that even apple is offering their storage for a cheaper price and this move is downright ridiculous. So yea, here's hoping ms decides to reconsider.

Google downgrades your photos to store them for free...

If you say 16 gb max is bad. Get a grip Posted via the Windows Central App for Android

16 gig max is bad Problem is people accept this low figure. In 2008 16 was great but its 2015, thiges have changed 4tb hds are alot cheaper now, hell ssds are alot cheaper now. Hell if you go by price and changes then the 16g would be closers in terms of changes to 1 terabire but its not. You probably think buying the iphone 16 model is fine, personally i coulnt use less that 64gig and weell i wouldnt wana use anything less that 128gig given the choice.

It seems as though they are incentivizing people to move to the 1TB level, because that price point is way lower than anyone else. For free users, if they are using the cloud for what it's intended to be used for (accessing IMPORTANT data on multiple devices) 5GB should be more than adequate. The people who want to just dump stuff onto OneDrive as free storage shouldn't have a problem paying something. It just seems that MS has conditioned people to treasure their handout. It's an interesting social experiment. People are obviously very touchy about having free stuff taken away.

5 gig is not a resonable amount not if you wana put some and only some of your music on the groove offline mode thats buiklt in. Hell 30 gig isnt but its a fair amount and if i want all my albums there yes i need 50g so i should pay but not 5 gig thats a joke for alot of people. Lets pretend 5 gig is enough, and im not saying it is im saying lets pretend 5gig is enough. Does that men when i bough windows 8.1 and my lumia 930 and got 30 gig free with no time limit imposed, does that mean its ok for microsoft to take 25gig back and leave me with 5.. Lets put it in cost. I payed 460 pounds for my lumia 930, i also payed 45 pounds for windos 8 so thats 500 ponds. I had 30gig free, so lets say a minisd card at 33 gig is 4 pounds. 4 pounds dude. Your saying that microsoft charging me 500 pounds for their devices but takes 4 pounds back off me makes any kind of scence. This is one area i will not agree on. This to me is microsoft steeling my storage, its microsoft taking back what they had given to every sibngle windows user there is. It microsoft being very cheap. Its microsoft blaming users for what is only a issue microsoft themselves created and therefore are the only ones to blame. And yes i will still buy windows phone, ill still buy windows desktop 10 and ill still pay 5.99 next month but microsoft suck and no one else but me should use them. Where is it none of the things i just said?

Seriously! Tips? I have 13gb of camera roll on my OneDrive. Only one tip, abandon OneDrive, perhaps windows phone. Get a personal cloud setup of your own, works out cheaper if you need real storage.

Fetch is currently disabled because of a "removed device" bug.

What do you mean "unlike File Explorer"? You can easily see folder and file sizes in File Explorer.

3. ZIP Compression No, I don't wish to have my data ZIPed on my PC!!! 4. Disable Autosaves One of the core features initially (buy this phone with 8GB storage + 15GB online)... 5. Reduce photo quality OH MY GOD!!!!
I really didn't read this!!!!
Microsoft wants to sell a Lumia phone with 20MP camera and we must lower the quality of our photos???
Not to speak about the Lumia 1020!!!!!!!!!! 6. 5GB through referrals What happens if all my friends already have OneDrive?
Better, what happens if I suggested (persuaded them to use) OneDrive? 7. Purchase more storage Why do I have to pay for something I already have for free?
Please, people that compare the new OneDrive with iCloud, don't do it!
I don't care about iCloud. I was happy with OneDrive and in one year I probably won't be.
After all what would the next step? MS making one phone per year with a fruit on the back and pricing it illogicaly high??? 8. Create your own cloud Really? If I wanted to use my own cloud I would. What happens if my cloud breaks an I lose all my content? 12. "Free" Office 365 offer + 1TB How should people that already own a 365 subscription feel?
I mean, there are people that paid for a 365 subscription, right? And now some people would get it for free???
Just because they have to much data on OneDrive? Is this really logical????

Well what if a big one occurs and destroys California. Bye bye Microsoft Google Apple and all other major companies Posted via the Windows Central App for Android

do you really think apple, google and the even more terrible now microsoft dont have data centres scatered around the world storing our data in multiple places? Well maybe microsoft dont lol, after all they just became a small company.

The smart people avoided OneDrive because we already seen how Microsoft can be volatile with products, esp this one. This is the third or fourth time they've altered the storage sizes, and the service itself does with smart files.

Getting more right tips. Tips 25: If you're fans of Lumia. Ha! Change! OneDrive tell you to. They don't support Lumia.

First off, another great write up Dan. Secondly, the obvious solution would have been for Microsoft to amend their terms and conditions for usage. This move by them is by all accounts a rookie mistake. If they truly were afraid of being another RapidShare our MegaUpload site there are plenty of restrictions, guidelines and policies they could have implemented. There appears to be another motive and it smells of profiting to most everyone affected.

I am not affected by changes on free quata since I got office 365 and will be keeiping it as far as the MS Office is in the market. I think Free made people to think that is their right but its not...MS has manage and pay for storage somewhere and empoly staff too... I dont mind paying for service is maintining the quality.... Only complain is for offline-online files/threshold feature...bring it back...Please

you dont give your entire customer base 15-30 gig when they spend money on your products only to take it away 1 year later, especially if you dont tell them or advertise it as temporary space before they invest in your products. You dont blame users for uploading 75t on your onedrive if your stupid enough to make a unlimited option without puting a cap in place for resonablew usage. You dont then go and use this excuse to penalise people that are caped and have always been caped on the free storage option. Hey i think all devices you spend money on that have cloud abilitieds deeply intergrated into the device should give you a resonable amout of free cloud storage and for me 30 gig was a very fair number. Actually i will still pay for onedrive as i always intended next month cause i love onedrive,desktop 10 and windows phone but this is wrong and microsoft suck as a company and they have lost my trust but ill still spoend the money knowing im wrong in doing so. Its this atitude of acceptance that is slowly destroying alot of our culture. Look at freemium gameing on any platform its destroying our gaming needs by puting a price on stupid things that should be free. Again if i buy a windows phone i wat 15 gig min, if i but windows os i want 15 gig min and alot of people agree with me in all thesde things, cause well its just common scense.

Tip no 1, find an alternate storage provider!

I support Lumia like Apple fans support iPhone. Spend $ like hell! Microsoft OneDrive does not seems to appreciate Lumia fans' support.

Dear OneDrive Customers: We're making changes to OneDrive storage plans for consumers and are committed to making this transition as smooth as possible. • We're no longer naming the product OneDrive. Starting now, the name will be NoDrive.
• Any GB plan is going away as an option for any user, any time, and will be replaced with a 0 GB plan for $1.99 per month in early 2016.
• Free OneDrive storage will decrease from 15 GB to 0 GB for all users, current and new. The 15 GB camera roll storage bonus will also be discontinued. These changes will start rolling out in early 2016...or sooner since we grossly miscalculated the storage requirements of unlimited storage. Additional information can't be found, and we won't continue to update it throughout the transition, or any time at all. (NoDrive, remember?) Sincerely, The NoDrive Team
Microsoft...Mobile Last, Cloud Last

Gee, it's only 5gb away from the truth. Sad really

Yah.. CEO went India last time... Most fans of Lumia are there. Sales of phone was 14% worldwide but by 2016 if they know... It should be 5%...

11% in the uk, 23% in itally, so not just india. Its in my opinion the best phone os going and yeh ill keep buying cause its the bast and i love 10 on desktop, but microsoft suck and no one else should invest in them exept me.

Tip 13: Multiple Microsoft accounts

one one phone? sure...why not...

Two dollars is really next to nothing in the US but in less developed countries it still is something and not many people even have credit cards which work on the internet. Therefore my prediction is that in those countries Lumia phones will suddenly become a lot less popular with the public. This move from MS will be interpreted as "scr€# you, less important people"

I live I. One of the most developed countries in the world, the netherlands, and almost nobody uses credit cards here. Simply for that reason alone I wouldn't buy OneDrive storage.

Personally i think its a big screw you to their whole customer base.

Ultimately people need to realize this only affects us, the power user. It doesn't affect your grandma or any other person who just so happen to buy a Windows unit. Chances are they don't know how to use it (the 5 gbs worth) or don't even know what it is. Now I've done a lot of stuff through onedrive, but I honestly don't know how people fill 1tb's worth of storage through Office 365. I have RAW files on there and it still hasn't filled. I'm only at about 50%. For the people who relied on the free 15GBs you need to start bing searching and get your free 100gb through it. It doesn't take long. It sucks, but this really is only affecting about 10% of the Onedrive userbase.

camera upload is turned on by default.standard 8mp camera can fill that quite fast...

At the same time, this 10% of the userbase are the most vocal ones who go around recommending lumias to other potential users.

Bing rewards coming soon™ to the rest of the world.

my mothers not a power user, shes had a smat phone for only 1 year, my friends dads and mothers are all thinking about cloud storage and why well its called taking photos and videos and shareing them with family members, soz i live in one of the poorest parts of the uk and most people here met their quotas in cloud space last year or 2 years ago, that includs all the gran dads and mothers, granted most of them are iphone users and will probably stay iphoneusers, especially as apple doesnt do things microsofts way. No apple doubles your storage but leaves the cost the same. Microsft halfs the storage and charges the same amount lol oh asnd they steal back all the free storage they gave every windows user. My mothers on windos phone cause i recomended it from a iphone. Next year ill stay windos cause im sad but ill be bying here a new iphone for sure. I hope some other company like goole can make a os that will work with everyhting a desktop pc does in windows, things like seamless gaming and adobie video editing are important to me and hell whoever realeases a different os that does these things then im gone. No linux isnt viable and ive used it so dont even sygest it and apple has very little gaming peralis. But for me microsoft has just steped over one lkine to many for my likeing. itys funny how last moth i was slating google for not suporting windows phone os and called them many names, now i get it, good move google, microsoft is not a good company especially to their already existing customers.

idiots.i just dont get this: penalize the excessive users,leave others alone.so they expect regular customer with win 10 laptop and win 10 phone to live on 5 gb? i love win phone,have 2,but this just kills it.at least i have 122 gb on copy :) bye bye onedrive,nice meeting you.hello openoffice

How is it excessive when the storage is "unlimited"?

From the wording on the post, long time users that still have the old 25 GB aren't affected by the downsize to 5. And any other promos (like 100GB from Bing) won't go away either until they expire. Camera roll bonus is going away though. Still a shitty move. Never thought they would be pushing users away so hard. The only thing missing from their blog post were ads for their competitors.

I use to have 25gig loyalty and 15gig free camera roll but they have already reduced the loyalty to 10gig and I'm a paying customer so as a long time user I'm a bit miffed at their shity move.

Yah.. CEO went India last time... Most fans of Lumia are there. Sales of phone was 14% worldwide but by 2016 if they know... It should be 5%...

Yeah, I think ill just buy a 128 GB SD card instead for $40. K thanks bi.

a sd card does not give us the benifits of ther brilliant onedrive, shame microsoft suck.

this just pisses me off so bad ... if they had at least switcht over to a model that gave lumia owners 30 instead of 5 gb it would still be a viable service that supports the eco-system. dont get me wrong i have office365 so i am unaffected but i have recommended microsoft everywhere because of their all in one solution with win10. now people who listened to me are basically f***ed if they do not want do spend more money. it will be a long long time before i recommend any microsoft product again ... if ever ...

Yah... Move your SD around. Don't break it.

Tip 21: Share power of windows 10. Try it!!!!

Man. I agree this is a mis-step by MS, but I am just stunned by all the wailing and gnashing of teeth over not getting free shit. I pay for my 365 so I'm good, but damn....so many people want their free lunch forever, it's amazing. Must be nice to have this be your big problem in life.

Tip 22: Online OneDrive on windows 10

solution is to use another platform.

Free lunch? I do have 100GB with Godaddy but that's not the point. I AM THE FAN and want RESPECT!

Savvy PC users (I imagine most of the people who post here are) will know how to get 16GB of free Dropbox space. (Multiple email accounts and install/re-install several virtual machines and refer yourself is the way to do it) - 500MB per referral

Nothing quite says "bump on the road" like a full rogering up the ass. Quick...get out the lube everyone...MICROSOFT is coming. No pun intended

Dropbox... I have it but can you virtual over all Windows 10? I have 1 PC and 1 tablet and 1 surface pro 3!

Tip 11 - Quit complaining (unless you had more than 1TB of data). If you are not paying MS for that service you really arent a customer of that service. How can you complain to them about changing your free storage plan? You have three options: 1) find something else and move your data, 2) actually pay them to use the service ($2... really?), 3) dont do anything and keep your data their for a year before it goes bye-bye.

sorry but you have no idea what you are takling about people complain because the lumias where explicitly advertised (and still are they have not even changed the shop pages yet!) with 15gb onedrive and the 15gb for photo storage on top of that. so yes, there is a reason to complain, because people HAVE spent money and where told what they would get in return. i do have office365 but i am not angry because of the drop of unlimited back to 1 tb (that amount of cloud storage is enough for me in any case and more than reasonable for the price i pay to get an always up to date office suite), i do complain because they are taking 25 of the advertised 30 gb away from those of my friends and colleagues who bought windows phone on my recommendation.

so if i buy winfdows 8 and a lumia 930 all for 500 pounds and they give me 30gig storage for free with not limits or timeframe your saying its ok for microsoft to take it off me 1 year later just becasue well they can? Really dude you think i shouldnt complain when they remove storage i though i already payed for?

It's not 1T important. It's my camera roll drive! I take pictures I like to have it Wi-Fi online instantly!

That's enough cocaine for you now.

They gave him free storage when he bought his devices and they didnt limit it by time, why is it ok for microsoft to take it back? Im very angry too and i wish more people shouted loud Microsoft suck why just check the last 4 years. One step to far microsoft Welcome back My Ballmer 2

My wife and i, after many nervous years, have been blessed with a baby boy. He is just now 9 months old, and I have used a shared Onedrive folder to post pics and videos. It's arranged by monthly folder, everything. Not even a year old, 5.1 gb. Posted via the Windows Central App for Android

Move to android, get a flikr account. Sync. Enjoy your blessed life.

Have you see Lumia video about take 40mp photos and store in OneDrive? So is that bullshit now?

1.02 tb left. But that 1tb will be gone when office 365 subscription expires :( and the free 15 will come down to 5gigs. Sheei just 5. Just deleted all my device backups

I'm photographer. If I did take videos I use to store on my phone and put it on my 2 TB HD for editing. After that SSD(won't crash) and Youtube. OneDrive is only only photos to showoff how my Lumia's Zeiss Len and my photography skill and beat other phone and even camera because the pixel censor of Zeiss is 3x viber than most phone.

If photography is your business you should have no problem paying for storage solutions, like everyone has needed to do in one form or another since people came out of the trees.

I store my photos, videos in my external HD only. I don't need to view all my photos everyday and across all the devices. I just need them stored.
I use OneDrive to sync app settings, device backups and documents, and few pics which I'm working on our need handy. But still 5gb is awfully less. At least 10 gigs :(

That video is by GEO hired by Microsoft In Africa!!!

About the 15GB photo storage. If you are seriously taking (high res/Raw) photo's or (4K) video the 15 GB is not enough anyhow.

How can we apply for free Office 365?

Well Im ready I have removed everything I had up there

I'm storing stuff in Mega now... I could also creat multiple Outlook accounts and distribute monthly photos between OneDrive accounts... tedious yes, but I might... who knows

Where's the mobile first, cloud first? This is BUY first, PAY first... Damn bald Satya... in one day onedrive stopped being the cool guy I used to recommend to everyone complaining about dropbox lack of space... and suddenly became in a douchebag... Good article by the way... is good at least, but this should never have happened... is ridiculous...

lol I'm laughing cuz its true man, One Drive I recommended to everyone! since its available everywhere on every device and web I told people you get 15GB right away! forget your google cloud and icloud. Now come 2016 ima look like a douchebag when those people get notified of this nonsense lol -___- awkward af...

i just shut down my camera backups, will keep the free space for document sharing only, will use dropbox and turn my old pc into a cloud drive.

I'm photographer. If I did take videos I wish to store on my phone and temporary on OneDrive put it on my 2 TB HD for editing. After that SSD(won't crash) and Youtube. OneDrive is only for photos to showoff how my Lumia's Zeiss Len and my photography skill and beat other phone and even camera because the pixel censor of Zeiss is 3x better than most phone. All not professional, price, product, quick, and fun snapshots will be removed from OneDrive. It's only temporary. So, I respect my Lumia. OneDrive should too. Professional!

You make money off of photography. Why don't you give free data storage to your customers?

What about the music subscription storage? I can't seem to find anything about that. Posted via the Windows Central App for Android

Never mind. I can't read. Lol

I have 15 GB starter + 15 GB camera upload + 10 GB loyalty bonus for a total of 40 GB. Now I'm unsure if my total gets knocked down to just 5 GB or if I retain the loyalty bonus and have a total of 15 GB. Fortunately months ago I'd already switched to Flickr and Google Photo as my main backup source and was just a shade over 5 GB of my 40 GB anyways. I'm glad I stuck with only free offerings from Microsoft since they also reduced their offerings for paying customers. I'm certainly not interested in joining the ranks of paying OneDrive customers now.

Now I have a question, how do I remove the feature of OneDrive from windows 10? I want to save my CPU and ram. I just don't want to get pist off everytime I switch on my computer. I'll find other way and look for other phone.

It makes sense. Many of their cloud offerings are new services. How do you offer or price a service when you don't know how many people will use it or how they will use it? Now that they have some statistics, they can refine the offering to best meet the demand while also ensuring profitability.

As Microsoft still haven't budged seems they aren't. I'm going to moving away from my office 365 subscription as I can pick up a copy of office 2016 for only £9. The money ill save in a year will pay for a network drive .

I for one will be discontinuing my 100gig plan with OneDrive if the changes go-ahead, was quite happy with my 25gig bonus and 15 gig free space then they took 10gig loyalty bonus from me now they are planning to take away even more from me even though I'm a paying customer....after a little research i find PC Know how offers 200gig for £15 a year so bye bye OneDrive.

I just checked the forecast; clouds clearing, clear days ahead! ;) Seriously though, my main concern centers around the camera roll - at this stage I think MS should be looking after every single WP owner to ensure they have more than enough space for the average user to continue automatically backing up their photos and videos. If it's such a small percentage of users that own WPM devices then they should be able to achieve and maintain such a service without breaking a sweat. I'd take this over storing music in OneDrive (which seems broken to me anyway)!

Costco has a 2TB Seagate portable HD on sale for $79.99 that includes 2 years of OneDrive storage (200GB - $96 value). I have about 140Gb in OneDrive and after the adjustments was going to be cutting it very close to my limit. I bought one of these and now I have 2 years to see what options will be available, plus I get a hard drive out of the deal.

The fact i don't have my storrage full does not meen i am not going to fill it up. With 5 GB i can not do that.

Come on now. Most of these go against the whole point. We're not talking about device backups and movie rips. If we're not supposed to let photos and documents auto-upload, then what exactly is OneDrive for? If I zip up my photos and documents, how do I use them? Some of these points are pretty much literally "Don't use OneDrive" and I'm not sure how that's the same as 'optimizing' OneDrive. This is the biggest most inexcusable way Microsoft has ever broken my trust.

I thought WC would be all guns, bows and arrows towards Microsoft for this decision of theirs. But here it's being played all nice and cosy. Microsoft is very wrong in doing this. People were using the storage they were allocated by MS, nobody stole it from them or hacked MS to achieve that. It's a paradox that MS gives you cloud storage to use then raise an objection for using that. Now there doesn't seem to be real reasons to choose MS cloud over any other, in my opinion.

I have 100GB free from Box.

I'm seriously considering other brands.. They even removed the camera roll bonus...

500mb of storage for each refferal??? what a croc of *$*$#$

I really wish that companies would stop using the "abuse" line and just tell us the truth. It's about the money. This is the EXACT same line Verizon used last month when they announced that they were raising the prices for the 2% of consumer subscribers that were still on grand-fathered unlimited plans.

Someone has GOT to come up with a better solution. Microsoft advertised it as "OneDrive for everything in your life". Well, I see no disclaimers or qualifications in their ad. Nothing about "reducing photo quality" or any of the other ideas you suggested. As such, our family has for some time been set up to sync our entire photo and home video library, our entire music library, and most of our critical document to OneDrive. We're talking over 500GB of data! And it's growing. We both have Lumia 1020 smartphones, so you're darn RIGHT we take the highest resolution, RAW pictures we can! Plus we have a 4k HD video camera that we record our stage performances, etc., so THOSE eat up a lot of space, too. And, at any given time, we want to view/listen/edit those files on various devices--phone, tablet, laptop or PC--regardless of where we are. So, what in blazes are we supposed to do? Wrestle 50 different accounts and cross-share everything? That's certainly stupid and inefficient. Some reputable company has got to come up with a service that replaces OneDrive. With these announced changes, OneDrive is absolutely NOT the place for everything in our lives. In fact, it's barely a place for anything, once these changes take effect.

How does OneDrive not work for you? Office 365 with 1TB is way less than other options at that level. Are you worried about what will happen when you bloat to twice your data size?

I don't trust any cloud service anymore because of this. I am going personal cloud with a RAID 1 redundant NAS from Synology. Greater storage than 1TB, they have great Windows Phone apps and will save money in the long run.

I have 29.5 GB free then, will the storage be taken?

Yes Posted via the Windows Central App for Android

I won't be doing point 6. There is no way in hell that I would ever recomend onedrive to another user. Already made that mistake and its going to cause me a whole lot of problems. I really dislike what microsoft has done. I keep wondering what microsoft is going to take away next. I also wonder if they are going to start charging users for windows 10? I'm questioning my choice in supporting microsoft products and even waiting for windows 10. I'm looking into other platforms. This was really badly done microsoft.

Instead of worrying about this stuff, I wish Microsoft would make their collaboration software tools,like oneDrive and Skype, identical between personal and business subscriptions. The 'business' applications are really quite poor compared to the free stuff.

I'm transferring to Google drive now. 15GB. Looking for Android phone. First dying and saving my money for Lumia 950XL. I guess it's OverDrive!

I recommend the Nexus 6P. Unlike Microsoft which is pathetic in updates, Nexus will get upgrades right from the manufacturer (Google) without any stupid carrier involvement Posted via the Windows Central App for Android

The only thing is how to disable OneDrive.. I don't want to be forced to waste my ram and CPU.

You could have it stop running in the background when your computer first boots up and you can remove it as well as the other horrible bloatware. See How To Geek about removing OneDrive from Windows Drive Posted via the Windows Central App for Android

Can someone help a novice on here. I never seem to be able to sync anything on my phone other than the camera roll. What am I doing wrong?

Onedrive will have only 5gb and Dropbox have only 4.75 free space, google drive have 15gb free but dont know when will expire....

It won't expire. Google isn't Microsoft Posted via the Windows Central App for Android

apple only give 5gig free but on their payed service they just doubled storage for every one for free. Microsoft jst cut the storage and chargesd the same price lol so effectivly chargeing double to users. What company do you think sounds more apealing, and still ill stay with windows cause its awsome but microsoft suck.

A bit off topic here but does the 10GB loyalty bonus still active after 2nd November 2016?

I have 132 GB of files and I not gonna use One Drive anymore best way to keep your files is Google drive or external Hard disk

What I did:
- Cancel my Band 2 preorder
- Order my first Android smartphone
- Set up a MEGA account It's not just about Onedrive. It is also a statement about what MS thinks about the consumer market. Consumers will get eben less love in the future. Business market only. Without me.

Did you get the 6P. Highly recommend Posted via the Windows Central App for Android

This page makes me sad Posted via the Windows Central App for Android

Good bye One Drive, Hello Mega Privacy.

Don't you know these are all backdoor deals...onedrive became TOO good for everything in your life. The cloud mafia simply made MSFT an offer they couldn't refuse and bam...they screwed their users because they are a business. $wise it makes sense but PR wise it was stupid as its their loyal fans who have taken it again. This really does create trust issues but that is the nature of the beast, there is no loyalty in any of these companies, therefore be diversified in ecosystems, start setting up personal clouds and don't be surprised if MSFT charges for windows 10 at some point. Now don't sulk and enjoy life...peace out.

Hate the integration of OneDrive in Windows 10. No ones likes your stupid bloatware especially with the stupid policy of removing storage for everyone that makes it pointless and useless. Posted via the Windows Central App for Android

I love onedrive i love the way it works across all my windows devices. Recording photos and video that seemlessly transfer to my pc without any cables, then edited professionally into youtube videos is great, its that good and it is the future thats already here for people like me. I love windows 10 envoirnment too, that certainly is not the issue for me. My windows mobile is the best and most fun i have goten from any smart phone including my 6 years on iphone, but thers no denying the real truth here. MIcrosoft suck, and as soon as someone makes a VIABLE os alternative im out. NO LINUX AND APPLE FOR ME ARE NOT VIABLE ALTERNATIVES. Come on google make a os so we can move away from microsoft plse. Or apple mace gaming biger on your platform so i can play all these pc titles on you.

I'm still curious why no Windows article about this. Come on you guys Posted via the Windows Central App for Android

Yea and I'd rather pay for a music service than Office. Apple Music + $0.99 50 GB iCloud + Flickr That's going to be my setup moving forward.

Microsoft doesn't understand that if is much more than that. It is a breach of trust. Many people will take this as a hint that OneDrive storage cannot be trusted and can be taken away. Who wants to deal with that again? No one. So that why many would rather move to drop box rather than keeping their OneDrive. As a OneDrive business user only reason I used the consumer OneDrive was the lack of support on mac OS or camera upload support.

i dont like the fact they are taking storage i got when i bought their os and phone. It feels to much like stealing to me. Sadly next moth i would have payed the 5.99 for office and 1tb, but i think this is just wrong what microsoft are doing with free storage and the incredibly bad excuse it used to do it. Unfortunatly as much as i know and will in the future hate and not promote microsoft as a company i will probably still buy their phones and still use their os cause well nothing else comes close, they are awsome, but make no mistake microsfot suck big time. to many times this rubbish has hapened wiht microsoft. 1) Windows 7 phone users left in the cold. 2) Windows rt Left out 3)Upseting people(not me) but forcing them to use a pc without a start menu. 4)trying to force people to be always online and get rid of the game sharing market with the xbox one(hum and ps4 has now and continues to be selling alot more ps4s) 5) Screwing over all their loyal windows users but removing their very reasonable 15g but personally most have at least 30 gig starage. Theres no kind way to put it but microsoft does now care about their own customers. Appole just doubled my frieds storage and hes strill paying the same lol and thats apple.

I really wouldnt care if onedrive was not embeded into bothe windows 10 desktop and phone so heavily but with 5 gig i cant even use things like groove music for a minimun amout of albums(like i was). One drive is a feature of the os and as such it should in my opinion offer the first 50gig free and then after that charge, cause in the next year or 2 even with that storeage people would buy in, not now though.

if only there was a viable alternative to windows for the pc, i hope it happens one day. No linux uses wine and driver searches are a pain so its not a viable option. Apple dont game to the extent the pc does and no a console is not enough for my gameing needs and productive video work. someone make a now os so we can all stop using microsoft.

This isnt a bump on the road its the whole moterway taken away from use. How can we trust microsoft with our cloud needs when they pull stunts like this and back it up with a blantently wrong excuse. Thats a trust issue and sorry but for me its alot more than just a bump on the road.

So angry at Microsoft for taking storage away

First, I was surprised to see I actually use less space than I thought. One thing to look at is backups. I had several backups from my phone over the past 16 months, two for my PC and a couple for a tablet I do not use anymore. Those were no brainers. For my phone, I updated on Friday and then deleted all the rest. Second, I had backed up my photos from three different PCs over time. So I actually had tons of duplicate folders of photos dating back to 2003. I merely moved them to another location on my USB harddrive, and tossed the others into the actual photos folder. So all told, I thought I had been using a little over 1TB. But in fact, I have barely cracked 410GB. However, I am not taking any chances in the short term. Amazon is offering 1 year of free unlimited storage, $59 a year after that. I am simply duplicating my OneDrive files there (long process) and then I will have a year to play with OneDrive, and also cross my fingers that for 365 subscribers, they will be more generous.

#10 is the only one I really need. Thanks Microsoft. You made the decision for me. Google Drive is now my home in the cloud.

I'll give you my tip for this situation Microsoft's act has placed us in: Just take your content and move it to another cloud! And if you have too many files to be transferred manually you can use a webbased tool that will do the transfer for you, such as Cloudsfer. You won't believe how quick and easy this process can be, simply go to Cloudsfer.com and try it yourself. Bye bye OneDrive!

my recomend ati0on for optimising onedrive is dont use it. Microsoft are basicly screwing every single user out of the space they got when they invested in the microsoft products and software. Not exactly a company youll wana trust with your cloud storage needs.

this article is a total nonsense regarding two aspects: reduce photo quality and disable auto save. This is what many are using! Auto backup of their photos at max resolution, whenever they restore their phones, to have the pictures at the same quality as before.
Windows Central Newsletter
Thank you for signing up to Windows Central. You will receive a verification email shortly.
There was a problem. Please refresh the page and try again.