Here are all Xbox games discounted for Microsoft's Countdown Sale 2017
Every year Microsoft discounts numerous games for Xbox Live users during the Countdown Sale.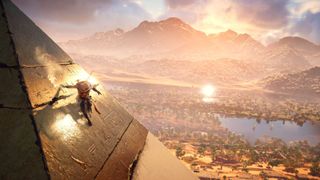 The sale runs from December 22 to December 31, 2017 and features over 650 deals on Xbox One and Xbox 360 digital games with savings up to 90 percent. Xbox Live Gold members save up to 10 percent more on most digital game deals during the Countdown Sale. An additional discount of roughly 10 percent is available to Xbox Live Gold members for certain games even though the titles are on sale for everyone.
A wide variety of games, ranging from small experiences to massive blockbusters, are available for substantially less. This year, prominent games like Agents of Mayhem and Assassin's Creed Origins are on sale.
Here's a look at what's on sale this year.
Daily Deal
Xbox One