AMD's processor lineup can be a little confusing if you're a newcomer to the space. Where Intel puts integrated graphics on all of its mainstream processors, AMD has two different products, one with graphics and one without.
The Ryzen 5 3400G is one of the former, it's one of AMD's APUs (Accelerated Processing Unit) which includes both Ryzen CPU cores and Vega GPU cores. The result is a quad-core processor with the best integrated graphics on a desktop chip right now. And it only costs $150.
But why would anyone want one of these? After all, if you're building a gaming PC, even a budget one, surely you want one of the best graphics cards, right? Wrong. If you're looking for your entry into the PC gaming space at the super-budget level, you found it right here.
Bottom line: A brilliant chip to put inside any budget gaming PC.
For
Quad-core with hyperthreading
Astonishing integrated graphics performance
Unlocked CPU and GPU cores
Efficient and cool-running
Stock cooler is terrific
Against
Not based on Zen 2 or Navi
Previous gen 2400G pricing more attractive
Stock settings push voltage pretty high
AMD Ryzen 5 3400G tech specs
CPU Cores/Threads: 4/8
GPU Cores: 11
Base Clock: 3.7GHz
Max Boost Clock: 4.2GHz
Total L1 Cache: 384KB
Total L2 Cache: 2MB
Total L3 Cache: 4MB
PCI Express Version: PCIe 3.0 x8
Default TDP / TDP: 65W
Max Temps: 95°C
What you get with the Ryzen 5 3400G
It's unfortunate that AMD's naming convention for its APUs somewhat clashes with that of the Ryzen CPUs on which they're based. Despite being a 3000 series APU, this is not based on AMD's Zen 2 7nm architecture found in the Ryzen 3000 CPU lineup. At $150 it's perhaps not a massive disappointment, but it's worth noting because I can unsuspecting customers being caught out.
The 3400G is instead based on the previous generation Zen+ 12nm architecture, found on the likes of the Ryzen 5 2600. The integrated GPU hasn't been updated either, but that's not necessarily a problem, since you still get the same 11 Vega GPU cores and performance like you wouldn't imagine an iGPU could deliver.
And even though this is a budget chip, both the CPU and GPU cores are unlocked, allowing for a little tinkering to squeeze some extra performance from the 3400G. And it's definitely something you should do (more on that below.)
So, the hardware is pretty impressive if not entirely surprising. The 65W TDP may feel a little high considering the Ryzen 7 3700X has exactly the same stat, but that's to be expected from the older architecture. In practice, the 3400G runs cool and quiet, and on my test bench throughout the course of this review it would idle anywhere between 30-35 C and under maximum load never exceeded 75C. But if you're OK with spending a few minutes tinkering you can bring that down quite a bit, and tinkering is something you should definitely do.
Unlocking free performance
For the purposes of this review the Ryzen 5 3400G was in an AORUS X470 Ultra Gaming motherboard paired with 16GB of Corsair Vengeance DDR4 RAM overclocked to 2933 MHz. AMD's tech specs claim that 2933 MHz is the maximum supported speed, so this is where I left it. As with the regular Ryzen processors, the 3400G thrives on faster memory, and just increasing the clock speed of the RAM from the 2666 MHz it's rated at yielded positive results.
It's also of added importance with an APU like this because it uses 2GB of the system memory as VRAM for the integrated Vega GPU. As such, you're probably best building a system with at least 16GB of RAM if you're going to make use of its graphics horsepower because that 2GB is siloed from what Windows 10 can use.
Since the CPU and GPU cores are unlocked you can play around with both, and usually overclocking in the BIOS is the best way to go. Unfortunately, the motherboard in question isn't particularly useful in this area, but it's presented a good chance to see what you can achieve with the latest version of the AMD Ryzen Master software.
And the answer is a fair bit. This review sample handled an overclock of 4.05 GHz on the CPU cores on the stock Wraith Spire air cooler, which resulted in an impressive 1980 score in Cinebench R20, around half the score of my own Ryzen 7 2700X with twice the core count. This clock speed was also stable at 1.3V, which helped reduce the maximum temperature to 66C, a 9C drop over the stock settings. Leaving it to its own devices the CPU voltage would spike under load to over 1.4V, which is unnecessary.
The four cores and eight threads on the 3400G are very strong, and while there's not a massive leap forward from last year's 2400G, performance increases are still increases.
You can also get a pretty solid uptick in performance from those 11 Vega GPU cores. At stock, they're clocked at 1400 MHz, but using Ryzen Master you can increase this manually, as well as balance the voltage. Our review unit performed quite nicely overclocked to 1600 MHz at 1.1V on the GPU cores. It's possible to squeeze a little more, but further gains are minimal.
A combination of the increased RAM clock speed and the overclock on the GPU was enough for a 10 FPS gain in some games. That's a hefty piece of extra performance for free.
Gaming performance is staggering
That the CPU half of the Ryzen 5 3400G is impressive comes as no surprise at all. Zen+ is well known by now for its multi-core performance in particular. Not only does that make it a useful heart for a home office PC or even a media system, it's got plenty to offer for gaming as well. Don't believe you need six or eight cores to game, four cores with eight threads is still plenty.
It's the integrated GPU that really adds the wow factor. I've been impressed by AMD's Vega iGPUs on both the Athlon 200GE and the Ryzen 5 2500U for laptops, but the 3400G is something else.
Here's how it performs in a mixture of games. All tests were run with the GPU cores overclocked to 1600 MHz at a mixture of resolutions and detail settings.
F1 2019 - 1080p, medium settings - 62 FPS average
Rise of the Tomb Raider (DX12) - 720p, medium settings (no shadows) - 58 FPS average
Deus Ex Mankind Divided - 720p, low settings - 51 FPS average
Forza Horizon 4 - 1080p, low settings - 53 FPS average
Wolfenstein 2 - 720p, low settings - 60FPS lock
Dirt Rally - 1080p, high settings - 59.8 FPS average
In addition, you can certainly play the popular battle royale titles of the present day, albeit you'll have to make sacrifices. PUBG at 1080p with a 75% render scale on low graphics settings yields FPS between 40-60 depending on the map and the situation. Fortnite and Apex Legends, too, are perfectly playable. Additionally, a score of 3,682 was generated in 3DMark Fire Strike, with a graphics score of 4,142. Not too shabby at all.
It's easy to turn your nose up at the sound of low settings or 720p resolution, but let's not lose sight of what we're dealing with here. The 3400G is a $150 APU and it's delivering 60 FPS or very close to 60 FPS experiences in a number of games that you would normally expect to need a dedicated GPU for. In the case of titles like F1 2019 and to some extent Forza Horizon 4, you're getting Xbox One-esque levels of performance.
It isn't all sunshine and rainbows, though. On one hand, if you play around with the in-game settings enough you'll find your own personal sweet spot of performance and graphical fidelity, but there are some issues you simply can't avoid.
In some titles, specifically here Forza Horizon 4 and Shadow of the Tomb Raider, frequent stuttering affects the experience to the point you may find it unplayable. Dropping resolution and graphics settings didn't make it go away, so despite the 3400G being capable of delivering good average frame rates, in some titles the frame times aren't very good and you'll get stutters.
That's not really AMD's fault though. I've been pushing this thing pretty hard and almost without exception it has blown me away with its performance and value.
The bottom line
So, the verdict. For the sort of person who might want to buy one of these, it's absolutely worth the investment. You could spend all day trying to understand minute details about it, but the truth is very simple. It's an incredible value product with stunning performance, in particular from its integrated GPU.
If you spend $150 on a regular Ryzen chip or anything from Intel, you will need a graphics card if you want to have any form of acceptable gaming experience. Even if you don't plan on gaming much, it's still a great buy, and since it's on the AM4 platform you have a wide upgrade path.
It would have been nice to see an APU based on Zen 2 and Navi, but presumably, we'll have to wait at least year for those. The timing of the 3400G coming to market is probably the biggest thing against it. The GPU cores while impressive, aren't a massive step up over last year's 2400G, neither are the CPU cores. If you can get the 2400G cheap, which if you shop around you probably can, it's arguably the smarter choice.
But ignoring outside factors and treating the 3400G for what it is, it's truly a fantastic thing, and one of my favorite PC products this year. It proves without question you can game on a super-tight budget and have a good time. And if you save up for a graphics card, you've still got a strong CPU to add it to down the road. But whether you want a budget gaming rig, a small-form factor PC or basically anything in between, the 3400G is a smart choice to make.
Budget beast
Awesome performance, affordable price

The combination of the Zen+ CPU and Vega GPU makes the Ryzen 5 3400G a brilliant buy for entry-level gaming builds, no graphics card required and you'll still have a good time.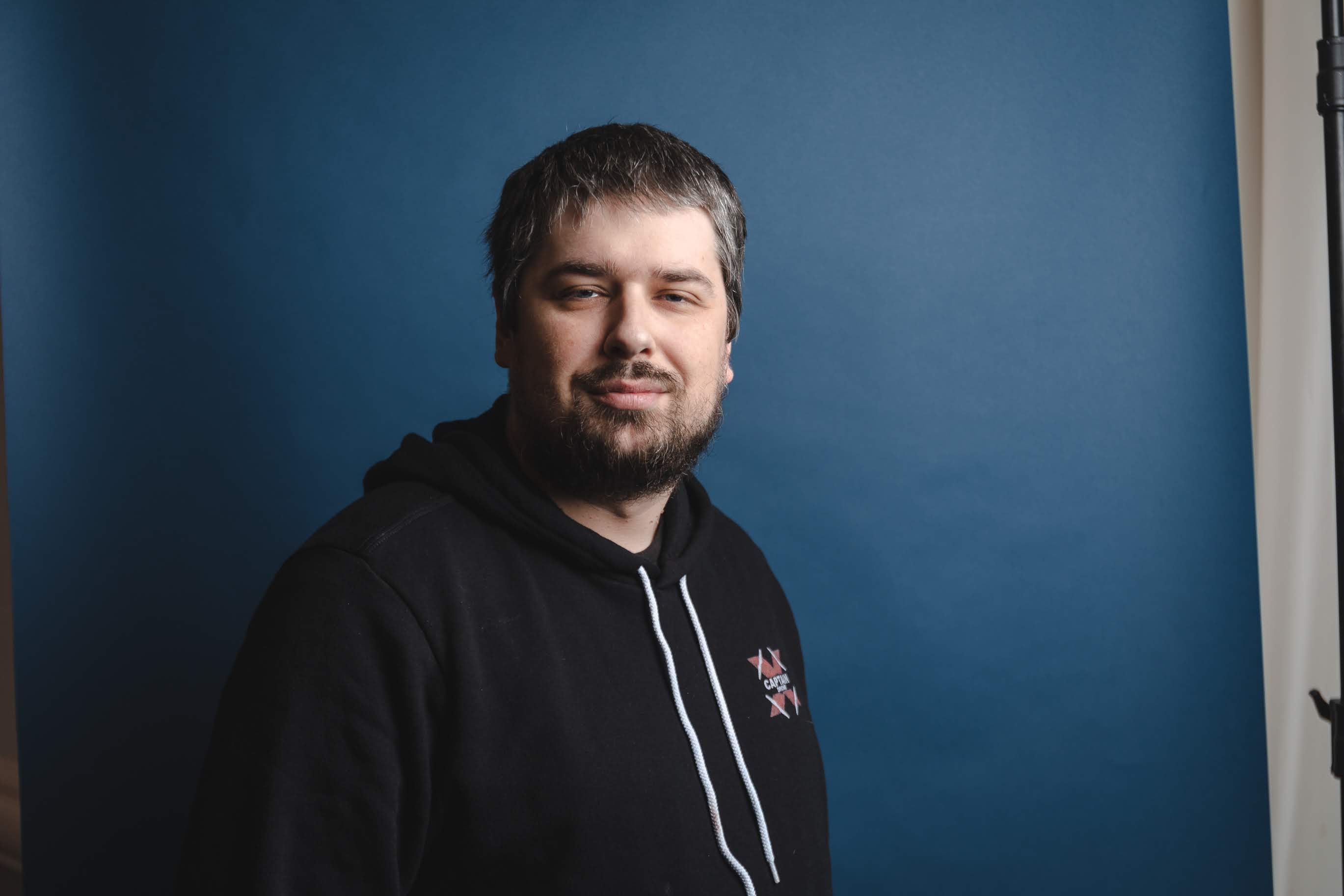 Managing Editor - Tech, Reviews
Richard Devine is a Managing Editor at Windows Central with over a decade of experience. A former Project Manager and long-term tech addict, he joined Mobile Nations in 2011 and has been found on Android Central and iMore as well as Windows Central. Currently, you'll find him steering the site's coverage of all manner of PC hardware and reviews. Find him on Mastodon at mstdn.social/@richdevine