Angry Birds Space destined to touch down on Windows Phone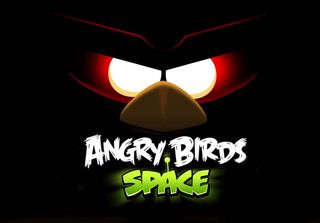 There has been a lot of talk today about Angry Birds Space and whether or not it will find it's way to the Windows Phone platform (see our earlier post). First we had reports from Bloomberg that Rovio were not bringing the new fowl-flinging iteration of the game to Microsoft's platform, information received from Peter Vesterbacka, Rovio's chief marketing officer. Analyst Richard Windsor speculated this meant that Rovio may not have confidence in Windows Phone looking into the future, more on that shortly.
However, the story has since been contradicted by Rovio's CEO, Mikael Hed as quoted on Reuters:
Whilst Mr. Hed's statement is somewhat lacking in detail one would be inclined to believe that the CEO's position on the company's intentions would be the more reliable source. No release date or expected time of arrival has been communicated.
Here at WPCentral we've been discussing this story in some detail, particularly around suggestions from the Bloomberg article that the lack of Angry Birds on Windows Phone would make it difficult for Nokia to "attract gaming-oriented users and persuade developers that [Windows Phone] is growing".
It's an interesting point, can one app make or break Windows Phone alone? The answer of course is no, but it is a very important game which will be seen as important to the average phone owner. Whether you're a fan of Angry Birds or not, the game is huge, successful and a marked influence in the rise of Smartphone popularity. Just look at what Rovio can afford to do for publicity:
Angry Birds Space is the first major innovation the game has seen since the original version found it's way on to mobile screens everywhere. The game is superb, new gravity mechanics genuinely do create a completely different experience to the game, this time it's not just some new textures or types of bird, it's an almost entirely new way to play.
Perception and user satisfaction are key to Microsoft's continued success right now, and anyone who purchases a Windows Phone as an alternative to an Android or iOS device would very likely expect to see the latest and greatest multiplatform releases on their new phone. It will come as nothing but a disappointment to such a customer as they watch their friends and family rave about a new game they are all enjoying whilst being asked to wait as Rovio haven't included Windows phone as a launch platform, and this kind of experience could affect their next purchase.
The Ecosystem has become an incredibly important part of any Smartphone platform in the current market, Rovio's decision to go to Android and iOS first reflects the fact that these marketplaces will place their product in the hands of millions; whether they be Android phone, tablet, iPhone or iPad users, all of these demographics have been covered from the word "go". A big developer having confidence (and indeed success) in one ecosystem will encourage others to follow, absolutely vital in this stage of the Windows Marketplace's life.
However Microsoft is not blind to this fact in the slightest. They are pushing the "3 screens" ecosystem hard, and Rovio would do well to consider that whilst porting to Windows Phone may not be as simple as moving between iPhone and Android, the effort will cover a large part of development required to release the game both to Xbox Live, and in the future, Windows 8.
I strongly suspect that the realisation of the "3 screens" vision will be the biggest driver for developers yet, the Xbox 360 already has a huge install base and every indicator points to Windows 8 being no slouch either. Microsoft now has a real chance to broadcast this message to all developers: it's about to create what could be one of the strongest Ecosystems yet following success in the desktop OS and game console markets.
What are your thoughts? Do you feel left out that Angry Birds space isn't on Windows Phone at launch? Are you concerned that the original Angry Birds still hasn't seen a Mango refresh? How do you see Microsoft's future Ecosystem affecting it's mobile success? Let us know in the comments below.
Get the Windows Central Newsletter
All the latest news, reviews, and guides for Windows and Xbox diehards.