Angry Birds Space destined to touch down on Windows Phone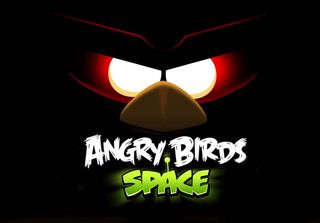 There has been a lot of talk today about Angry Birds Space and whether or not it will find it's way to the Windows Phone platform (see our earlier post). First we had reports from Bloomberg that Rovio were not bringing the new fowl-flinging iteration of the game to Microsoft's platform, information received from Peter Vesterbacka, Rovio's chief marketing officer. Analyst Richard Windsor speculated this meant that Rovio may not have confidence in Windows Phone looking into the future, more on that shortly.
However, the story has since been contradicted by Rovio's CEO, Mikael Hed as quoted on Reuters:
Whilst Mr. Hed's statement is somewhat lacking in detail one would be inclined to believe that the CEO's position on the company's intentions would be the more reliable source. No release date or expected time of arrival has been communicated.
Here at WPCentral we've been discussing this story in some detail, particularly around suggestions from the Bloomberg article that the lack of Angry Birds on Windows Phone would make it difficult for Nokia to "attract gaming-oriented users and persuade developers that [Windows Phone] is growing".
It's an interesting point, can one app make or break Windows Phone alone? The answer of course is no, but it is a very important game which will be seen as important to the average phone owner. Whether you're a fan of Angry Birds or not, the game is huge, successful and a marked influence in the rise of Smartphone popularity. Just look at what Rovio can afford to do for publicity:
Angry Birds Space is the first major innovation the game has seen since the original version found it's way on to mobile screens everywhere. The game is superb, new gravity mechanics genuinely do create a completely different experience to the game, this time it's not just some new textures or types of bird, it's an almost entirely new way to play.
Perception and user satisfaction are key to Microsoft's continued success right now, and anyone who purchases a Windows Phone as an alternative to an Android or iOS device would very likely expect to see the latest and greatest multiplatform releases on their new phone. It will come as nothing but a disappointment to such a customer as they watch their friends and family rave about a new game they are all enjoying whilst being asked to wait as Rovio haven't included Windows phone as a launch platform, and this kind of experience could affect their next purchase.
The Ecosystem has become an incredibly important part of any Smartphone platform in the current market, Rovio's decision to go to Android and iOS first reflects the fact that these marketplaces will place their product in the hands of millions; whether they be Android phone, tablet, iPhone or iPad users, all of these demographics have been covered from the word "go". A big developer having confidence (and indeed success) in one ecosystem will encourage others to follow, absolutely vital in this stage of the Windows Marketplace's life.
However Microsoft is not blind to this fact in the slightest. They are pushing the "3 screens" ecosystem hard, and Rovio would do well to consider that whilst porting to Windows Phone may not be as simple as moving between iPhone and Android, the effort will cover a large part of development required to release the game both to Xbox Live, and in the future, Windows 8.
I strongly suspect that the realisation of the "3 screens" vision will be the biggest driver for developers yet, the Xbox 360 already has a huge install base and every indicator points to Windows 8 being no slouch either. Microsoft now has a real chance to broadcast this message to all developers: it's about to create what could be one of the strongest Ecosystems yet following success in the desktop OS and game console markets.
What are your thoughts? Do you feel left out that Angry Birds space isn't on Windows Phone at launch? Are you concerned that the original Angry Birds still hasn't seen a Mango refresh? How do you see Microsoft's future Ecosystem affecting it's mobile success? Let us know in the comments below.
Roar we want more Angry Burds! We never even got Rio!

Same here. I think it's not releasing at the same time cause of Xbox live. If we didn't have that we would probably have more games. They want Xbox live status for more money and visibility. Thats My opinion.

I recently found many useful information in your website especially this blog page. Among the lots of comments on your articles. Thanks for sharing.
Click here for Melbourne Cup Field

Definitely would have to get this for my wife if nothing else. She's quite addicted to the Birds right now. :) I'd love to see Seasons and/or Rio for WP. Doubt it will happen anytime soon, but those would also be pleasing to those in the family who really play the game.

As for not getting this at launch, I totally agree with Rovio - it's hard to justify the time when WP still has a low adoption rate. I don't know what would hold back Angry Birds from going to Mango, though I suspect that the XBox Live title has a lot to do with that. If Rovio were willing to release without the XBL achievements, they could probably release and update more often.

Interesting point actually, I wonder how much additional effort is required for something so seemingly simple as achievements?

It is not so much the additional development time, but the certification requirements for and Xbox Live game. This is a notorious problem on Xbox Live arcade, anything that is touching the Xbox Live servers must have additional tests before launch (and may even cost every time you certify, but I can't confirm this).

This is the primary reason you see such slow update patterns for any Xbox Live games.

But if rovio had spent the time they could have probably helped a lit of people choose windows phone over android or ios....i love my windows phone but im sick of all my friends playing games like angry birds space,words with friends,family fued, or draw something. And here I am waiting to hear if they'll ever come to my phone before my friends stop playing them :-/

I'm in the same boat... At my job, literally everyone has an iPhone. Only me and one other person have something different, oh, but he has Android, so he's okay. They all get the same apps, while I'm stuck looking for knock-offs. Depressing really. Still love WP7 though.

I hate the Game Angry Birds. Oh, it is fun to play and all, but just the thought that people equate a frickin' game to be the core of what a smartphone is bothers me to no end. I feel that Windows Phone has a great gaming arsenal, and is well-balanced for the three-screen approach, but if I couldn't play games on my phone, I'd be completely fine with it.
Mobile computing, in all forms, has so much more to offer that flinging birds at swine. Of course, so many more smartphones will be sold if they can support blockbuster games like Angry Birds.

Sad but true man. I know the article said that a phones success can't be determined by one app but that might not be true. If something as popular as angry birds isn't on our phones there are definitely people that might shrug off the platform. Because of it. Worst case scenario but possible

No one I know is addicted to this dumb game, and they have iphones and androids. Personally I probably fire up a game on my Titan maybe once every two or three months. PC (Steam) gamer for life.

I feel it is a huge loss for the platform. Based on sales many people love this game more than any other Windows Phone application. Basically the majority of their users will be missing out on the most important update the phone could provide.
In the big picture it isn't a huge deal but today it definitely is.

When Developers get the point that once they dev for WinPhone they're most of the way to an XBox release they should start seeing this as a much bigger market than "just WinPhone. MSift should have been all over Rovio ahead of time to entice them to launch with the other OS's.

While I have no intention to play their games anymore, I do feel left out when any app maker snubs Windows Phone.

Nokia just used Angry Birds in a promotion in Australia, and then get kicked in head by Rovio marketing exec... Gee thanks.

I feel left out that angry birds didn't come to windows phone 7. It is a great OS and angry birds Rio, seasons, and space should all come to windows phone 7.

While I understand the importance of the this game to WP, I personally think the original was boring, run of the mill, and a fad game if there ever was one. Hated that I spent money on it. This new one does look more interesting but probably will make me feel the same. There are much better games on WP7 for around the same money, IMVHO.

Screw Angry Birds! So you just don't get my money. I feel there are many great games on WP so why care about this game. I never bought the first one either

There will be plenty knock offs anyway

There has been a game in the market like this since March 2011. Its called satalaunch.

Anyone wonder if this is a Finnish bias? A lot of Nokia programmers were let go when Nokia went to Windows Phone OS. Logically the right move but it created of resentment amongst Finns. There were even protests. Rovio is a Finnish company. Possible or am I totally off the wall?

Interesting thought I sure hope your wrong but you may very well be spot on I guess they would have hiered people for space since it was ment to be there biggest launch ever and Nokia stuff would definitely be a good grab

AHHHHH!!! Freak yessss!!!

Nokia can use its leveraging power to get these apps/games towards WP7's way.

Not a big fan of Angry Birds but I think if they it does come to Windows Phone many other will follow.

Yawn, if it's $0.99 I'll buy it othewise it's dead....

Space is a cool adaption from the original. Huge fan, no, but such a widely known game on a WP certainly would NOT hurt.

Am I the only one who couldn't give less a fuck about Angry Birds?

um who cares about angry birds? Sure it can be fun but we have so many well done clones it doesn't matter and im about as big a gamer as they come and the fact that windows phone has Xbox live is the reason my gamer side wanted a WP NOT weather a single game was on the system

Where is my multiplayer games with world ranking leader board......forgetabout angry birds even though I did buy the first and will not buy the second till I beat the first.

'Halo' it already. Screw angry birds. Pay a studio handedly to make a must have portable game. Stop sitting around waiting for something that is old news already, especially if it looks more and more like this isn't going to happen.

I agree, MSFT has other properties that would do just as well if not better on WP. A Halo or Age of Empires game would do awesome and help drive people to the platform if released exclusively. Angry Birds is important but MSFT can do better.

What REALLY gets me is the fact that Angry Birds was on WebOS before Windows Phone!!! Really Rovio??? >=/

One big reason why there weren't WP7 version of Angry Birds Space is that Rovio uses Lua scripting for the game and I don't think there's Lua scripting engine for WP7 at the moment. They have to either port one, or change Lua script to something else...

I think they should release it outside live for .99 or whatever. Less than $2 and I'll get it just to support them!

I played it and it was really fun!! I would buy it as soonest it came out. Hope its in the marketplace sooner or later

I played it too and it is fun and different.

i like play angry birds games too and it's great for angry birds to touch down on Windows Phone
Windows Central Newsletter
Get the best of Windows Central in in your inbox, every day!
Thank you for signing up to Windows Central. You will receive a verification email shortly.
There was a problem. Please refresh the page and try again.