Boxcryptor, Flipkart, Foundbite and more are your app highlights of the week!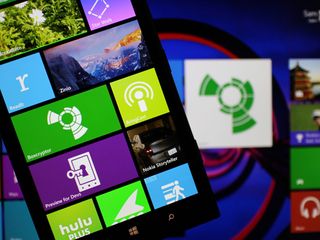 Another week has blown by us and we're now on the cusp of getting Windows Phone 8.1 sometime in the next five days. While you patiently wait to update through the Preview for Developers program, check out some new apps and games in the Windows Phone Store. We're taking another look at the top games and apps that just joined Windows Phone this past week. We'll also look at any major app updates and let you know about any cool betas going on. This week we're checking out Flipkart, Foundbite and more!
New
Boxcryptor – Looking for a way to encrypt your files before you send them to the cloud? Then you're going to want to download Boxcryptor for Windows Phone and Windows 8. It's an app and service that encrypts your data before sending it to cloud providers like OneDrive, Google Drive, Dropbox, Box and more. Download Boxcryptor from either the Windows Phone Store or Windows Store (opens in new tab). (Free)
Planetical – Here's a fun app to spruce up your photos. Planetical turns your photos into tiny planets that will amaze everyone. This differs from previous apps we've covered by offering full resolution support, different filters, adjustments for zoom and more. Download Planetical from the Windows Phone Store. (Free)
McDonald's – You know Windows Phone has made it when apps for fast food restaurants start showing up on the platform. McDonald's launched two apps this week, one for the United Kingdom and the other for Sweden. The apps allow you to find the nearest McDonald's and narrow results by variables like Wi-FI, drive thru and more. The apps also give you nutritional information (just don't look) and much more. Download the UK version in the Windows Phone Store or download the Sweden version as well from the Windows Phone Store or by scanning the green QR below. (Free)
Flipkart – Our Indian readers are going to be very excited to learn that Flipkart finally has an official app on Windows Phone. The popular online retailer is basically the Amazon of India and offers nearly any product you can think of. Flipkart for Windows Phone allows you to browse and search for products and then offers up detailed information about them. You can then add the products to cart and buy them from your Windows Phone. Download Flipkart from the Windows Phone Store. (Free)
Metro Canada – Our friends up north in Canada can now download Metro Canada for Windows Phone. The app offers access to the Canada's most read daily national newspaper with articles and stories spanning every category. The app features a clean and simple layout, which makes it ideal for reading and consuming content. Download Metro Canada from the Windows Phone Store. (Free)
Imgura – Frequent flyers at Reddit will undoubtedly be familiar with image sharing and hosting site Imgur. It's popular for sharing images, but sadly has no official app on Windows Phone. Imgura is a new third-party app that came out this week that we really like, you can even create memes using the app! Imgura offers the ability to make memes, upload images, save them to your account and much more. Feel like just consuming Imgur images? That's fine since Imgura even allows you to just browse the popular content of the day. Download Imgura from the Windows Phone Store. (Free/In-app purchases)
Threepointer – Here are three reasons to download Threepointer for Windows Phone. One, it's the best Dribbble client on Windows Phone. Two, you're a designer or creative individual and want inspiration. Three, you appreciate beautiful apps like Threepointer. Seriously, this is one of the more beautiful apps we've seen on Windows Phone in recent memory. It's the definition of "Metro". Take it for a spin and thank us later. Download Threepointer from the Windows Phone Store. (Free)
Zedge – The ability to customize your Lock screen with various wallpaper images is one of the easiest ways to make your Windows Phone unique. Another great way is to add custom ringtones. Zedge is a new app for Windows Phone that offers over 300 million free ringtones and wallpapers. Yeah, that's a lot. Download Zedge from the Windows Phone Store. (Free)
Updated
Evernote – OneNote's twin has picked up a pretty big update this week. Evernote for Windows Phone is now at version 4.3.1.1117 in the Windows Phone Store. The update introduces a better note editor with indentations, text lists, check boxes, inline attachments, table editing, horizontal rule support and layout improvements. You'll also find the ability to edit pictures in preview and mask pin code on unlock. Download Evernote from the Windows Phone Store. (Free)
Foundbite – One of our favorite exclusive apps on Windows Phone picked up a big update this week. Foundbite is at version 1.5 with the ability to save photos to the camera roll automatically, a redesigned feed, a redesigned viewing page and much more. There's also a new subscription model called Foundbite Pioneer that offers you exclusive features like an extended profile with a bio and links to your other social media accounts. You'll also be able to create longer sounds and higher quality images. Download Foundbite from the Windows Phone Store. (Free)
Zomato – A very popular restaurant finder on Windows Phone picked up a major refresh. Zomato was updated this week to version 5 with a refreshed designed and a new app built from scratch. Download Zomato from the Windows Phone Store. (Free)
Beta
Baconit Early Access – Fans of Baconit, a popular Reddit client on Windows Phone, might want to check out a new version of the app. Baconit Early Access is a beta version that offers users a first look at upcoming features to Baconit. It does cost money, but that's a small price to pay to get features earlier than other users and provide direct feedback to the developer. Download Baconit Early Access from the Windows Phone Store. ($1.49)
Games
Witch Potion – Ready for another puzzle game? Then check out Witch Potion on Windows Phone. It's a free game that came to us from the AppCampus program. Download Witch Potion from the Windows Phone Store. (Free)
Your turn! Tell us your favorite apps and games from the week!
Windows Central Newsletter
Get the best of Windows Central in your inbox, every day!
WP8.1 in the next five days??

Well I'm hoping it is in next 2 days :D

Are you using the WPC App? It doesn't show whose comment you have replied to :)

Check out on 14...it will be on ur phone update

Not in next 5 days, FOR next 5 days ;)

When is developer preview going li..*Slap*

If You guys want to know more about Windows Phone then go to http://youtube.com/TheW8Tube and subscribe to my channel.

No its 2 days 14 and 15th... My concern is if its going to be 14... As i am in India wud i get it first or i will have to wait for us 14th??

I love the official flipkart app!

McDonalds app also came to Canada.

Is it a coincidence that on every new post I see the Tile for "Preview for Developers" Is it out ye...."SLAP"

http://www.wpcentral.com/how-sign-windows-phone-81-preview-developers

Flipkart App is top class, one of the best I have seen in WP Store.

I like cortana but it still cant beat one old and gold personal assistant thst is courage the cowardly dogs pc. Its still the best

WP8.1 Dev preview will be out in the next 2-3 days as only then it match to what Joe Belfiore tweeted "Early next week". With regards to Flipkat it indeed was a big entry for the India region. it's doing really well at the WP store. Almost 100% positive coments and 5 star rating.

Early next week means monday

Dat Means day after tomorrow!

Lets see it all depends upon friend Joe bantai's tweets.

So impatient to meet Cortana? LOL. It'll be out (eventually)...

I'm going to use the power of the force to influence the Midi-Chlorians to freeze time so no one gets 8.1!

I downloaded the Zedge app... Just so I'd have an app in my list that begins with Z.

It sounds funny that instead of commenting on the article.. Most of us are commenting only on the developer preview! :D

Well if focus on the article is what was required, don't start it by mentioning the hottest and most wanted news topic for a majority of people here. ;)

Sam, why you ruin my Monday? I was(still expecting) dev pre release on Monday as that keeps it within 1st half April bracket. Are your words a subtle hint that it maybe pushed to Tuesday or Wednesday? If yes, then no need to "beat around the bush", just give it to us straight so we aren't disappointed come Monday. Thanks.

I guess us Americans are too fat for a US-based McD's app...

These types of reviews are really good..A lot of information in a single post..Nice work Sam..

Release preview for devs is going to release on Monday ie 14th under any circumstances. Free up ur phones with atleaset 1GB of free space for the update to happen and install without any hiccups.

Glad to have Flipkart app on Windows Store :) I hope official Google apps come soon i.e mainly Youtube