Astro is among the most trusted gaming audio brands on the market, and their 2016 revision of their popular A50 line of headsets certainly has people talking (and listening).
The headset suffered a bit of a delay earlier in the year, but they're available now for $300, complete with a wireless charging dock. Is it worth the money? Let's take a look.
Specs and features
Swipe to scroll horizontally
Category
Features
Audio
7.1 Dolby Surround
40mm neodymium drivers, 10Hz-20,000Hz frequency response
Non-detachable unidirectional mic
Battery
15 hours, USB charging
Compatibility
Xbox One, PlayStation 4, PC
Weight
0.8lbs (380g)
Price
$299.99
Built for comfort
The Astro A50 headset is, without a doubt, among the most comfortable headsets I've used, which is paramount for long sessions. I can attribute some of its comforting nature to its light weight rather than the cushioning. The ear cups should fit comfortably over most ears and are fabric-wrapped. They aren't particularly great at blocking outside sound, and I find the wooly material used can be a little warm as you wear it — they're essentially like earmuffs in that regard. The fabric material will also be probably harder to keep clean over time, as you won't simply be able to wipe it clean like you can a smoother leather or pleather ear cub.
Still, for people like me who do prefer leather and better noise isolation, you can pick up a Mod Kit for the 2016 A50 headset that provides both. I was unable to test them out for myself, but they look as though they could be a good option if you're not a fan of the fabric Astro have used in this product.
Astro uses the same fabric for the headband, which provides relief across the top of your skull in long sessions. At this price point, I would have liked a wider cushioning panel perhaps for additional support, but what's on offer is more than adequate.
The headset fits incredibly well and is easily adjustable using sliders that connect and rotate around the speakers by the headband. At first, I thought the plastics Astro had used felt a little cheap, but after using them for a while, I realized that it's the plastic's pliant nature that makes them fit so well without additional sliders. I'm able to bend the headband plastic quite far without it snapping, which gives the A50 a hard-wearing impression.
There's little to complain about when it comes to the build quality of the Astro A50 headset, with most of my gripes boiling down to a personal preference for leather-style cushioning. I'm also not a huge fan of the visual design, which seems to follow the Alienware-style tacky-gamer-gloss-futurism design ethos, but again, that's completely subjective. You're not going to wear these outside as there's no 3.5mm support on the headset itself, so they needn't look subtle.
Either way, the A50 could be the most beautiful and comfortable headset in the world to you, but the sound experience is more important.
Wireless Audio
I'm a big fan of wireless tech — I'm terrible at cable management, so the fewer wires there are to deal with, the better. The Astro A50 2016 edition comes with a new charging dock with magnetic connectors, allowing it to sit comfortably and passively charge when not in use. The lights on the dock indicate charging status, Dolby Surround state, and connection status. You can connect it to an Xbox One or a PS4 with USB and an optical cable, or to PC using just USB. There's also a 3.5mm port on the dock for mixing in audio from other sources, but there's no socket on the headset itself — it's wireless or nothing.
The headset charges fully in around an hour and lasted me ten hours of continuous use. Astro says that the batteries last up to an impressive 16 hours (for those of you who detest sleep). Additionally, the A50 contains internal motion sensors that will automatically shuts it off if it's not picking up even the subtle head movements of an entranced gamer. Take it off and set it on the table and the headset switches off automatically.
The wireless signal is also impressive. I tested it up to five meters without any loss in signal quality, nor did I notice any latency or interference, which just helped to further enhance the overall experience. The signal isn't as powerful as other headsets out there — it'll cut out if you start putting walls between you and the transmitter — but that's both to be expected and not a huge concern since you wouldn't be able to see the screen of your game anyway.
The Astro A50 headset delivers competently in the audio department too, on the back of 40mm drivers and Dolby 7.1 Surround Sound. The bass notes are rich and accentuated, giving explosions and gunfire an immersive punch. Highs and mids are well served too, particularly in Final Fantasy XV where the clang of sword on armor is as shrill and crisp as you might hope. At this price point, though, I think the headset could perform a little better. You can adjust the EQ settings using Astro's Command Center app on PC to get a better sound, but surely it should come calibrated to the best settings out of the box, particularly for those buying for console use only.
That said, when I compared the audio performance to the $300 Turtle Beach Elite 800X, the closest direct competitors to the Astro A50, I found that the Turtle Beach delivered better overall sound quality. The larger 50mm drivers in the 800X may have some hand in that, but despite the various technical measures you can compare it's still a personal and subjective judgement. On the flip-side, the boom mic of the Astro A50 performed admirably over the internal ear cup mics of the Turtle Beach headset, which have required multiple firmware updates to become passable for most gaming uses.
The headset comes with a switch to adjust audio EQ modes to emphasize different frequencies if you so choose, and each provides a decent experience. I much prefer Astro's balanced setting, though, as I found the others made games sound a little less natural. It will boil down to personal preference, but the stock settings on offer are a far cry from Turtle Beach's vast amount of presets.
Speaking of settings, the A50 headset keeps it relatively simple when it comes to adjustments, though the Astro Command Center app for PC allows for more detailed EQ adjustments.
You can also change the mix between Xbox Live party chat and game audio and use a wheel to control the global volume — all packed discretely onto the headset itself. You can also toggle Dolby 7.1 virtual surround sound on and off with a button beneath the headset's power switch. The different buttons are notched, making them easy to find without taking the headset off to look, and the mic mute is built into the angle of the mic boom itself. Turning the mic arm into an upwards position causes it to fall silent, which is ingenious design.
Image 1 of 2
The boom-style mic performs well on Xbox Live and Skype, but it's not particularly clear for recording voice overs for YouTube videos or streaming, so don't expect this headset to be your be-all-end-all sound solution if you're a creative type.
Overall, though, Astro made it very hard to find room for complaint in the A50's audio performance.
Final Thoughts
The Astro A50 headset is a top-tier wireless headset that boasts incredible comfort, crisp audio, and robust quality. If you're in the market to create a tidy playspace and untether yourself from the perils of cables, you won't be disappointed with this product.
Pros:
Solid audio
Easy to set up
Excellent signal strength
Comfortable and hard-wearing
Cons:
Microphone quality could be better
Limited versatility, considering the price point
The Astro A50 headset might not pack the audio prowess of similarly priced wired headsets on the market, and the mic quality coupled with the lack of 3.5mm support on the headset itself limits its versatility as a multi-purpose sound solution. But as a pure gaming wireless headset, it's a tremendous product that won't disappoint.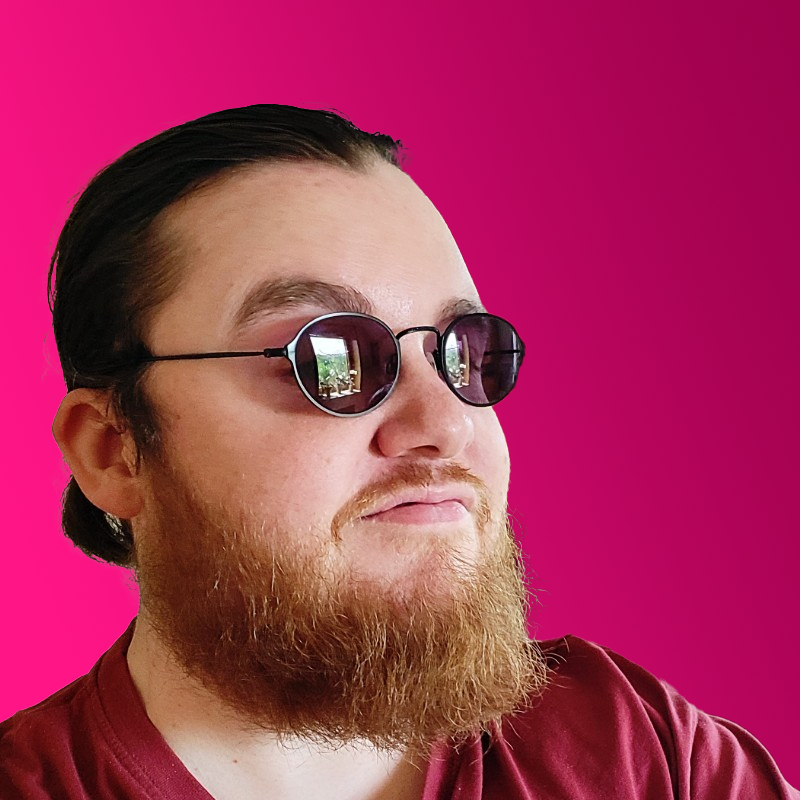 Jez Corden a Managing Editor at Windows Central, focusing primarily on all things Xbox and gaming. Jez is known for breaking exclusive news and analysis as relates to the Microsoft ecosystem while being powered by caffeine. Follow on Twitter @JezCorden and listen to his Xbox Two podcast, all about, you guessed it, Xbox!