A NAS operating system update isn't usually a major release, but one that changes a few things behind the scenes. Most of the popular enclosure makers, including Synology and ASUSTOR, have been working hard on refreshing their OS offerings to bring them up to date for 2022. ASUSTOR is here with ADM 4.0.
We've been playing around with the 4.0 update on the ASUSTOR DRIVESTOR 4 AS1104T throughout the beta and the live release for many weeks now and have experienced what has been implemented. Should you update to ADM 4.0 on the best ASUSTOR NAS? Read on to find out our thoughts.
Bottom line: ASUSTOR did a fine job with ADM 4.0, working in a dark mode, new Web Center for hosting online properties, and refining the UI to make managing your ASUSTOR NAS enclosure easier than ever.
For
More responsive
Dark mode is excellent
Custom themes and login screen
Brilliant reliability
Amazing selection of apps
Against
Update could interfere with heavily customized systems
Lacks more advanced cloud-based services offered by Synology
ASUSTOR ADM 4.0: Refreshed UI design
ADM 3 (left) | ADM 4 (right).
So what exactly is new in ADM 4.0, and why should you care about this NAS OS upgrade when you likely spend less than an hour each month using the web admin? There are four major improvements in version 4.0: the new dark mode, customizable themes and login page, revamped search system, and the new Web Center.
Like what Synology did with DSM 7.0, the visual switch isn't massive. You should consider the new design as an evolution rather than a revolution, but that's not a bad thing since the existing UI in ADM version 3 wasn't exactly ugly. In version 4, you're getting modern colors, sharper images, and an all-around cleaner look.
Everything is exactly where you left it before updating too, so there isn't a requirement to spend a good hour or so learning the OS for a second time. But don't worry if you're not a fan of the new look and feel since it's highly customizable. This is something Synology didn't include with DSM 7.0, but with ADM 4.0 you can switch colors and much more.
Firing up your personal settings inside the web admin will allow you to switch window styles and change between light and dark modes. The best part is the ability to create, export, or import custom themes. It's a nice touch to help personalize your NAS experience, especially if you frequently visit the web UI.
ASUSTOR ADM 4.0: New features
With the new visuals out of the way, it's time to cover some of the new features that are packaged in ADM 4.0. First up is the new search system. It's really nice and one of my favorite parts of this update. Typing text into the pop-up field will now showcase live results in real-time and even allow you to preview files.
It's what you'd expect from a desktop or laptop OS and now such a system is available on ASUSTOR NAS. Should you use the NAS enclosure for storing plenty of files, this is a great way of locating specific content. The search result will pull metadata from the highlighted file too, showing dates, resolution, and more.
Image 1 of 4
The Web Center is another large new feature. This lets you set up and host your own website right on the NAS enclosure. No longer will you need to fork out $5 per month for shared hosting (or more for a virtual private server). ASUSTOR makes it really easy to get started too with but a few buttons to install PHP and Apache.
After that, you just need to configure a virtual host and make sure EZ Connect is up and running. Even on the more affordable ASUSTOR DRIVESTOR 4 AS1104T, it's possible to host a WordPress website and run a blog (quite literally) from the comfort of your own home.
Other improvements include an OpenSSL update for enhanced efficiency and security, upgraded Samba with Time Machine support, better btrfs support in Linux kernel 5.4, and more.
ASUSTOR ADM 4.0: How to install
Installing ASUSTOR ADM 4.0 on a new NAS is a simple process as it's the OS version that will be used on the first initiation. Should you already be up and running with a previous version of ADM, the OS is able to download and install the update from within the settings area.
How to install automatically
Log into your ASUSTOR NAS.
Go to Settings > ADM Update.
Click on Update and head through the process.
How to install manually
Go to the ASUSTOR website.
Choose your NAS model from the drop-down menu.
Click on Download for the ADM 4.0.x OS.
Log into your ASUSTOR NAS.
Go to Settings > ADM Update.
Click on Manual Update.
Choose the downloaded ADM 4.0 file.
The NAS will then run through the installation process and will reboot. Sit back, relax, and read through the rest of this review in the meantime.
ASUSTOR ADM 4.0: Competition
The main competitor for ASUSTOR and its ADM 4.0 update is Synology DSM 7.0. It's regarded by many (ourselves included) as the best NAS OS around and the latest release only cemented that praise with a refreshed UI and some handy new features.
ASUSTOR hasn't gone all-out with enhanced cloud support for various tasks, but the company has focused on perfecting the UI and the overall web admin experience. The new dark mode is welcomed and something even Synology didn't add with DSM 7.0. If all you use your NAS for is apps and other storage scenarios, you'll appreciate the changes in ADM 4.0.
Both operating systems are at the top of their game. Compared to some of the other solutions available for pre-built NAS enclosures, such as TerraMaster's TOS, there's a clear difference in quality.
ASUSTOR ADM 4.0: Should you update?
You should update if ...
You want the latest OS version
The latest update to ASUSTOR ADM is a solid release for NAS owners. It's not only more responsive, but the new dark mode and other visual changes make it a vastly superior experience.
You want a more responsive UI
Custom themes, the new dark mode, and a personalized login screen make the ADM OS feel more personal. It's a considerable refresh for the UI that makes it more responsive. The new search system is a blessing for locating various things on ADM.
You should not update if ...
You have a heavily customized installation
If you've customized the ADM OS beyond what's available out-the-box within the control panel, you can expect to see ADM 4.0 break a few things. If you rely on features that are now deprecated, updating to 4.0 probably isn't wise until an alternate solution is found.
You have an old NAS
ASUSTOR has a list of supported NAS for ADM 4.0. If your NAS is considerably old, it's probably best to stick with the OS version you're on now. Hold out until the time's right for you to replace the enclosure with a newer model.
ASUSTOR's ADM 4.0 update is a welcomed release for the company's catalog of NAS enclosures. Everything is getting a dark mode these days, and it's about time NAS makers followed suit with their software. ADM 4.0 is the biggest push we've seen from ASUSTOR in some time to bring its own offering up to par with Synology.
While it's not quite as feature-rich of an OS as DSM 7.0, which has some cool cloud-based apps and services available, ADM 4.0 is a great step forward and makes for a better out-the-box experience for those new to the world of NAS. The new login screen and custom theme support allow you to personalize the OS to your liking.
If you have a best NAS for home that's supported by the 4.0 update and haven't customized the OS heavily, it'll be worth updating to enjoy the latest and greatest from the company. The only reason not to update is if you modded your install, have something that isn't supported by the latest update, or own an old NAS enclosure.
ADM 4.0 is the latest big release from ASUSTOR for its NAS enclosures. If you want the very best from the company for your favorite NAS, we highly recommend you give this update a try for the dark mode alone.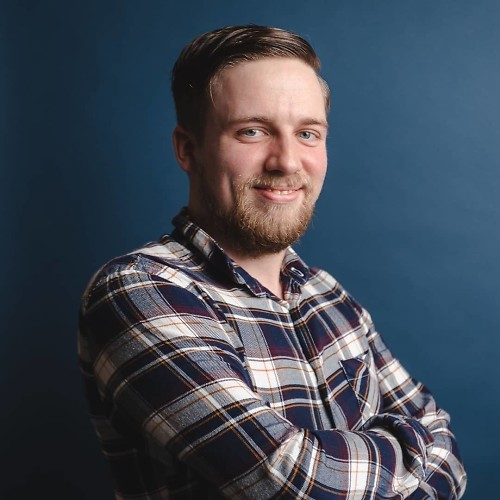 Rich Edmonds was formerly a Senior Editor of PC hardware at Windows Central, covering everything related to PC components and NAS. He's been involved in technology for more than a decade and knows a thing or two about the magic inside a PC chassis. You can follow him on Twitter at @RichEdmonds.