Synology DiskStation 7.0 is finally here after two years of development. The OS powers millions of Synology network-attached storage (NAS) enclosures worldwide. The company claims DSM 7.0 to be the largest update released for the OS, sporting a brand-new user interface, overhaul of numerous background systems, as well as thousands of improvements.
We've been playing around with the beta version of DSM 7.0 and this review was created using build 7.0-41882, which is the most recent release candidate before the June 29 public launch. Synology may have made changes to the release between the version we reviewed and the one that will be released to live NAS enclosures.
Ready to find out what's next for the best Synology NAS? Here's what I found after spending many weeks with DSM 7.0.
Bottom line: Version 7.0 of Synology's popular DiskStation Manager (DSM) OS makes some great improvements to the user experience, as well as paves way for additional cloud support for some new and more advanced functionality.
For
Great new design
Enhanced security
New Photos app
Cloud-backed external services
More responsive UI
Against
Support dropped for some features
Update could break stuff
No dark mode
Synology DSM 7.0: Refreshed UI design
The most obvious improvement with DSM 7.0 is the UI. Synology has given the interface throughout the OS a refresh, making it feel more modern and in keeping with the current decade. As soon as you hit the login screen, it's clear DSM offers a more refined experience. Even with the same hardware, it's easy to notice a considerable uptick in UI responsiveness.
Going back to DSM 6 and it immediately looks outdated. It's not a huge difference, but Synology managed to refine the UI with sharper images, curved windows, and fluid elements to make content pop a little more. Because the company didn't try to reinvent the wheel when it comes to NAS OS interfaces, moving from DSM 6 feels like a baby step.
DSM 6 (left) | DSM 7 (right)
Everything is where you left it in DSM 6, aside from a few deprecated features and Synology Photos and Moments, which are both now merged into a single application package. There are a few new additions to the Control Panel, including the ability to manage what Synology calls the login portal — it's essentially the login page.
Compared to DSM 6, which only really allowed you to write some text, this new login portal allows you to paint the background with a single color or uploaded image. A logo can also be set if part of an organization. It's even possible to render HTML in the footer message, creating the possibility to work in some code.
Image 1 of 3
If you are new to DSM (and to NAS in general), Synology ensures you know your way around the basics of the OS upon first logging into DSM 7.0. A pop-up will run you through all the cool new features and improvements, and you'll have the opportunity to activate some new services, which can be done at a later date if you'd rather poke around at your own pace.
One issue I do have with the new UI is the lack of a dark mode. ASUSTOR managed to work one into its ADM 4.0 update, which is what will be going up against this release from Synology. Hopefully, one will arrive sooner than later. If you're a big fan of using USB devices like wireless dongles, you're going to be out of luck with DSM 7.0, unfortunately.
Synology DSM 7.0: New features
Synology didn't just stop with the UI when applying some visual improvements. Official apps like the Storage Manager and Photos have been revamped with plenty of new features. We're going to look at other changes, like the improved account security measures that support Windows Hello and other biometric authentication methods.
Storage Manager
Image 1 of 3
Synology gave Storage Manager some love with the DSM 7.0 update. Not only does it look modern thanks to the overall UI refresh, but there are some great changes to how data is presented. The dashboard is easier to decipher exactly what's going on with the installed drives. The volume usage is clearly displayed up top, with drive information actually represented by a render of the NAS.
This makes it easy to pinpoint which drive in the array is having issues. The sidebar has been completely revamped too. Gone are the countless subsections, replaced by a hierarchical view that makes switching between volumes and pools seamless. A cool feature of Storage Manager, which makes it killer for NAS management, is the ability to replace a faulty drive with a healthy one without needing to rebuild the pool.
DSM 6 (left) | DSM 7 (right)
There's even a way to automate his process that works with hot spare drives — perfect if you need to replace drives with minimal to no downtime. With Replace Drive, Auto Replacement, Fast Repair, and Auto Repair, Synology has numerous tools at the disposal to handle potential drive issues without causing serious downtime.
And because we're storing more data than ever before, XS/XS+, SA, and FS series Synology NAS will have support for peta volumes.
Secure SignIn
Image 1 of 3
Secure SignIn is Synology's way of getting NAS owners to rely less on passwords (and respective managers) by offering more ways to authenticate login attempts. We've had two-factor authentication in DSM 6, but the company took this a step further by improving the process to support multi-factor authentication, as well as a dedicated smartphone app.
The Secure SignIn app uses authentication technologies commonly found in smartphones (think how Google asks you to confirm an account login attempt on smartphones), whereas FIDO2 relies on hardware security keys. The latter can be considered even more secure by using USB keys and biometric authentication (Windows Hello, Touch ID).
It's possible to use FIDO2 or Secure SignIn without a password, allowing you to get into DSM quicker, without sacrificing on account security. Setting up this functionality is incredibly straightforward, and the OS runs you through configuring FIDO2, Secure SignIn, and 2FA codes.
Synology Photos
Image 1 of 3
Photos continue to play an important role in our lives and the digital age transformed how we capture, manage, and showcase them. Synology used DSM 7.0 to combine Photo Station and Moments into a single solution. The new Synology Photos app on DSM 7.0 is stunning. If you take plenty of photos, you'll enjoy backing them up to the NAS to see them on the big screen.
Because Synology combined Photo Station and Moments, the new app supports intuitive media browsing, smarter media management, collaboration through sharing with others, and improved performance with everything being inside a single package. Facial recognition was transferred to the Photos app, which will use machine learning wizardry to try to categorize photos depending on who's in them.
Synology has a few smartphone apps available and a companion app is now available for Synology Photos. Whether you're using iOS or Android, it's possible to automatically back up all your photos, just as you would to Google Drive, OneDrive, or iCloud. It hasn't been easier to set up your own NAS to be the center of the household.
Synology DSM 7.0: Hybrid cloud support
Synology is expanding its C2 cloud platform with Hybrid Cloud. Businesses and home users don't want a cloud-based platform (hence why they have a NAS), but external services can provide additional functionality that further enhances the experience. Two hybrid cloud solutions launched with DSM 7.0: Active Insight and Hybrid Share. These features are clearly targeting power users and big businesses.
Active Insight
Image 1 of 2
Active Insight is a must-have tool for those who will be managing multiple NAS enclosures across a single deployment. When connected to the same Synology account, it's possible to link all the NAS servers up and monitor them through a single Active Insight dashboard — much like you can with EnGenius network hardware.
So long as each NAS has 512MB of RAM (see our best NAS for home guide) and runs DSM 7.0, it'll show up in Active Insight. You can think of Active Insight as a more in-depth Resource Monitor. There's even a mobile app that can be downloaded and connected. As well as viewing metrics and resource usage across the range of NAS, events can be viewed, customized triggers set, and notifications sent to IT pros to diagnose.
Honestly, even for a small home-based setup, being able to view all your NAS on a single view is a neat addition.
Synology Hybrid Share
Hybrid Share is all about leveraging the capabilities of physical on-site storage and the cloud. It's possible to store data on a hard drive on your PC or a cloud platform like OneDrive, but there's also a middle ground, which is where Synology is approaching it with Hybrid Share — hence the name.
This is incredibly important for deployments that rely on local storage and connections between sites, like large organizations. Those with accounts can connect through the internet or local network and make changes that can be applied across Synology C2. Not only does this protect against corruption and accidental deletion, but can also help improve access speeds.
Synology DSM 7.0: How to install the update
Installing DSM 7.0 couldn't be easier. Your Synology NAS should provide a notification that a new major update is available. We recommend you create a backup of not only the NAS OS, but all the data stored on the hard drives. To install 7.0, simply run through the update installation process and log back into the NAS once it reboots.
You'll be greeted by the new login page, as well as a few helpful wizards to show you around the new update. If you do not yet see the update hitting your NAS, you can choose to wait or install it manually by downloading DSM 7.0 from the Synology website:
Change the OS Version to "7.0."
Select the DSM version you're updating from, as well as 7.0 in the menus under the 7.0.
Click on Download.
Log into your NAS.
Go to Control Panel > Update & Restore > Manual DSM Update.
Click Browse and select the downloaded DSM 7.0 update file.
Click OK to update DSM.
Synology DSM 7.0: Competition
The competition is heating up for Synology. DSM has always been regarded by many (including ourselves) to be the very best OS for NAS enclosures. If you're looking for an easy-to-use server to get up and running in no time at all, look no further than a Synology enclosure. That's starting to change with ASUSTOR, QNAP, and other vendors upping their OS game.
DSM 7.0 is incredibly important. Not only for Synology to flex its cloud muscles and showcase how a hybrid approach can work for those who require physical storage but can utilize internet-based features. It's also a required step to keep the company ahead of its competitors in terms of software. The company played it safe but did a fine job refreshing the UI to make it feel more responsive.
The closest competitor is likely going to be ASUSTOR with ADM 4.0. Some highlight features include a dark mode theme (which DSM 7.0 lacks), customizable designs to the login page, new search features, and a Web Center for creating an online content server. It's going to be interesting to see how the two software suites stack up once they both go live.
For now, Synology remains the top dog in the NAS game with DSM 7.0.
Synology DSM 7.0: Should you update?
You should update if ...
You want the latest OS version
The latest release of DSM is a great update for Synology NAS owners. It's more responsive, more modern-looking, and has plenty of improvements behind the scenes that make 7.0 the OS to run on your Synology enclosure.
You want the latest cloud-backed features
As well as plenty of NAS-based improvements, Synology is working the power of the cloud to enhance the NAS experience. It's not as intrusive as other applications may lead you to believe, and there are some excellent features showcased with DSM 7.0.
You want a more responsive UI
The login page is customizable (beyond a simple message) and the entire OS feels more responsive. It's not a major refresh or a completely new UI, but everything feels faster. Even on a lesser powerful NAS, you should notice a considerable improvement.
You should not update if ...
You have a heavily customized installation
If you've customized the DSM OS beyond what's available out-the-box within the control panel, you can expect to see DSM 7.0 break a few things. If you rely on features that are now deprecated, updating to 7.0 probably isn't wise until an alternate solution is found.
You have an old NAS
Synology has a list of supported NAS for DSM 7.0. If your NAS is considerably old, it's probably best to stick with the OS version you're on now. Hold out until the time's right for you to replace the enclosure with a newer model.
You use certain USB hardware
With 7.0, Synology reaffirmed the discontinuation of support for USB hardware like wireless dongles. If you make use of such hardware, you're going to need to stick to a version of DSM that includes support.
A NAS OS update is a lot like Windows, Linux, and other PC operating systems. Running the latest version is always recommended for security and the latest features. Synology did an excellent job with DSM 7.0, making it feel more responsive on the same enclosure hardware. The addition of cloud-based features is also a welcome to further enhance the NAS capabilities.
I've used DSM 7.0 on the DS220+, DS420+, and DS1621+. All three NAS enclosures were great to use with the latest changes to DSM. No issues were encountered while installing the update on various enclosures, as well as all the additional apps and services.
While there are some features and functionality that have been deprecated for DSM 7.0, there are so many improvements that make this a less painful update. So long as you're not using a Synology NAS enclosure from years ago, DSM 7.0 is a solid release that should be installed right away. Best of all, it's a free update.
Bottom line: Synology's OS is the best in the business, and it just inched a little further ahead of the competition with version 7.0. There's plenty to love with this update on Synology NAS enclosures.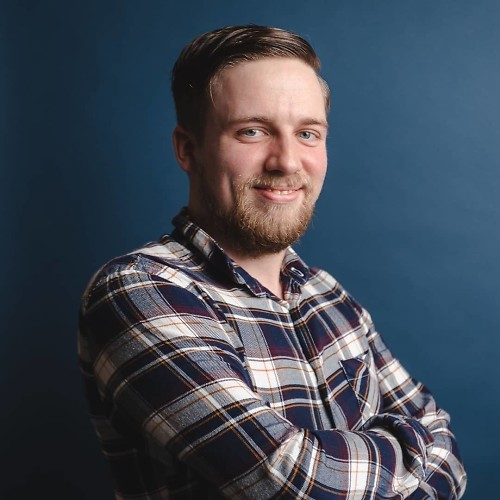 Rich Edmonds was formerly a Senior Editor of PC hardware at Windows Central, covering everything related to PC components and NAS. He's been involved in technology for more than a decade and knows a thing or two about the magic inside a PC chassis. You can follow him on Twitter at @RichEdmonds.