Best indie horror games you missed 2021
This Halloween, try out some games you've probably never seen before.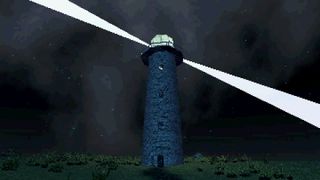 (Image credit: Windows Central)
We love big-budget horror, and many of the games that launched in 2021 joined the ranks of the best Xbox horror games available. With that said, there's plenty of smaller indie games that fly under most players' radar every single year. To that end, we've gathered together some indie horror games you missed in 2021. If you're in the mood for something a bit different, there's sure to be something on this list that'll strike your interest. Every game here is available on PC via Steam.
No One Lives Under the Lighthouse
Why you can trust Windows Central Our expert reviewers spend hours testing and comparing products and services so you can choose the best for you. Find out more about how we test.
This one just barely makes our list due to a Director's Cut update arriving in 2021 that heavily reworked the second half of the game. Developed and published by Sowoke Entertainment Bureau — a team of three — this low-poly adventure is part of the "PS1 horror renaissance" that's been more and more popular over the last couple of years. No One Lives Under the Lighthouse has you play, appropriately enough, as a lighthouse keeper. You need to keep things clean, fill the oil, and just manage the tiny island for a week. Simple, right?
It's a short game, only a couple of hours long per playthrough, with different endings based on what you do, so it's definitely one you can replay a couple of times. Between the minimalistic art direction and the stellar, unnerving soundtrack, this is one lighthouse trip you won't regret taking.
Mundaun
There's nothing like a good moody game to get you into the spooky, well, mood. Mundaun, which came out back in March from developer Hidden Fields, stands out due to its hand-drawn art style, which makes the visuals pop subtly and adds an intimacy that we love in smaller indie titles. You'll be playing this game, and you'll notice some of those details; savor them because you don't see them too often.
Otherwise, the game is about exploration and puzzles, two horror game traditions that tend to get left out in favor of first-person shooters and other more action titles. It's what many would call a "walking simulator," which we know can sometimes turn players off, but the game is filled with details from Swedish folklore and brutal events that keep you engaged. Explore the Alps and take care in this indie title.
NIGHTSLINK
Not all spooky games need to have jumpscares. In Noiseminded's NIGHTSLINK, you deliver cassette tapes to people across an apocalyptic landscape, and... that's it. It might seem a bit scattered at first as a story; why are you doing this and what's on the tapes is never really answered. However, like Paratropic, another PS1 demake that succeeds in making you feel confused and uncomfortable in the best way (and one that we recommend if you want a short, frightening experience this Halloween), NIGHTSLINK makes you ponder the experience long after you're done. Plus, the graphics and creeping atmosphere manage to be super effective, even in the game's relatively short runtime. If you have a little time and want an unsettling horror experience, you'll want to check this out.
Doki Doki Literature Club Plus
We know that Doki Doki Literature Club has been freaking out players since it hit Steam in 2017, but the expanded, definitive version of the game came out this year. As we stated in our review, it puts the finishing touches on the game we never knew we needed. You still get the same jarring, horrifying, and tense experience with the expanded version, but with added touches that add depth to the characters and make what happens more tragic as a result. Sure, the original version was free, and this one costs money, but the extra details and updated UI make it all worth it — content warnings here for gore, depression, and suicide.
Inscryption
This isn't exactly a horror game as it is surprisingly unsettling, but if you need to take a moment to lower your heart rate, this is the perfect new title to sink your fangs into. This game just came out on Oct. 19, but it's already making a splash thanks to its deceptive nature. It starts like any other roguelike deckbuilding card game, similar to Slay the Spire, but its mix of FMV, dialogue, puzzles, and more takes it out of that rut into something truly special. There are plenty of secrets to uncover as you keep building your deck, and you'll be delighted to see where this one goes.
Phasmaphobia Halloween update
Okay, so many of you probably didn't miss this one. But if you did, there's a lot here. Phasmaphobia is a ghost-hunting game developed and published by Kinetic Games. The team added a truly massive update just in time for this year's Halloween. A new location called the Maple Lodge Campsite is a huge shift away from the other maps in the game, with a more unique tone and setting, while there are now weather effects and new rarer ghost types to contend with. The difficulties have also been reworked, so if you're a newcomer that's not sure why this game is growing or the challenge has put you off, this is the perfect time to hop in.
Other games you might want to check out
There have been a lot of games this year — and even more indie games we just didn't get to play, whether it's because we didn't have time or because they slipped under the radar until we were putting together this list. In this section, we wanted to spotlight some of these games quickly. We'll be checking them out in the coming weeks or months, and you might be interested in them.
Chasing Static: This is another PS1 demake horror title (our favorite new genre, apparently), but one that looks closer to a PS2 demake in terms of graphics. Either way, this psychological horror that takes place in Wales promises the same isolated experience we got from games like No One Lives Under the Lighthouse, but with a more modern twist.
Night Delivery: You need different sensibilities for J-horror titles. The Japanese just do horror differently from what we're used to in the West, and we're all the better for it. I got a lot of scares from The Convenience Store, but because it came out in 2020, it couldn't make this list. Night Delivery is another title from the same developer, Chilla's Art, and one we'll definitely check out after getting properly freaked out by the slow but effective pace of The Convenience Store.
Martha is Dead: This one couldn't make our list because it's technically not out yet, but from Jez Corden's preview, we want to put it on your radar. It's got everything fans of classic survival horror like Fatal Frame and Silent Hill could want: a camera mechanic, gorgeous landscapes, and a lot of character secrets to uncover.
At Eve's Wake: This game is set to come out on Halloween weekend, so we haven't had the chance to play it yet. However, an interactive story about Lovecraft's work and legacy is all we needed to be intrigued.
Packed wallet
Load up on cash

Grabbing a Steam gift card and adding it to your account is the perfect way to make sure you're set for any Steam sales without having to worry about keeping your payment information like a credit card saved to the account.
Get the Windows Central Newsletter
All the latest news, reviews, and guides for Windows and Xbox diehards.
Carli is the Gaming Editor and Copy Chief across Windows Central, Android Central, and iMore. Her last name also will remind you of a dinosaur. Follow her on Twitter or email her at carli.velocci@futurenet.com.