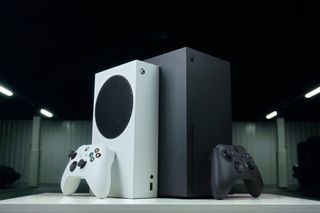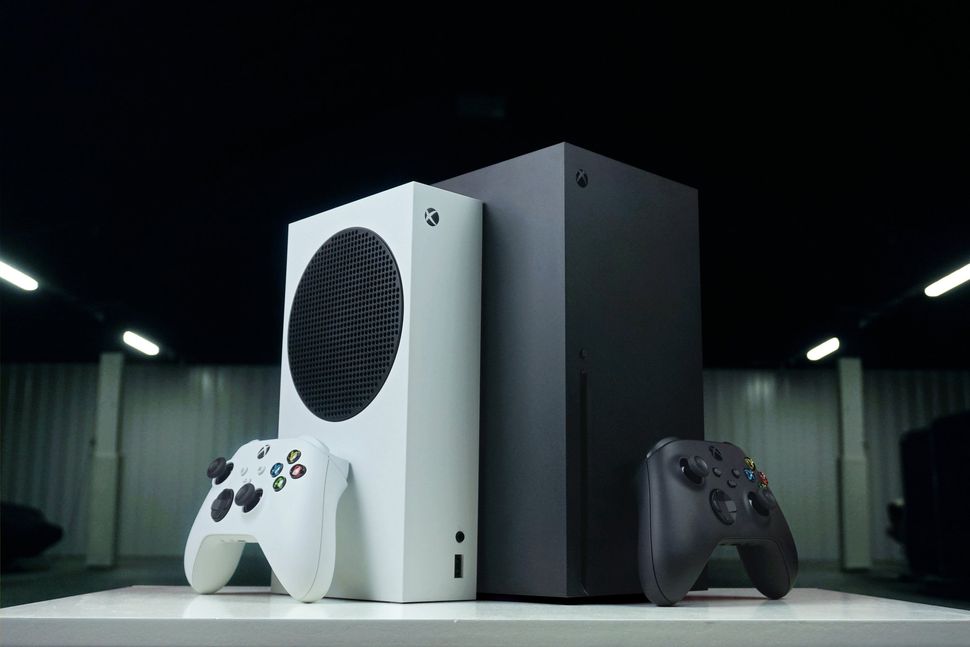 (Image credit: Matt Brown | Windows Central)
Microsoft's Xbox consoles allow you to play thousands of hours of action-packed video games, plus all the entertainment features to satisfy the living room. The arrival of Xbox Series X and Xbox Series S means you have more options than ever, but the Xbox One family is still far from obsolete in 2021. Whether you need the best in 4K gaming or an affordable way to play, we've rounded up the best Xbox consoles to help you decide which is best for you.
Which is the best Xbox console?
Why you can trust Windows Central Our expert reviewers spend hours testing and comparing products and services so you can choose the best for you. Find out more about how we test.
Choosing the best Xbox console in 2021 comes down to personal preference and what you look for in a device. The largest factor to consider is functionality — balancing whether the performance meets your expectations with compatibility for the games you play. The Xbox Series X might be Microsoft's best console by the spec sheet, but several alternatives are available, each delivering rich functionality and hefty savings.
The Xbox Series S is a prime example, launching alongside Xbox Series X as a budget-friendly, next-generation games console. The device aims to deliver the flagship Xbox hallmarks, built to run the latest cutting-edge games far beyond the lifespan of Xbox One. That means almost identical features, chiefly scaling back visual quality and axing the optical disc drive. That low-cost entry may prove alluring for casual gaming, especially when coupled with an Xbox Game Pass membership.
But even with the new Xbox Series X and Xbox Series S family, there's value in older Xbox One consoles. They're capable gaming consoles and cheaper than ever, without the supply issues facing the newest Xbox hardware. They support almost every new video game available right now, too, with many future titles like Halo Infinite also slated for the console.
1. Xbox Series X
Best overall Xbox
Bottom line: Xbox Series X is Microsoft's best Xbox console yet, sporting powerful and bold hardware that won't disappoint. It's brimming with functionality and well equipped for years to come, but in short supply in 2021.
Performance target: 4K @ 60 FPS, up to 120 FPS | Storage: 1TB SSD | Media: 4K UHD Blu-ray drive, streaming | Dimensions: 301mm x 151mm x 151mm | Price: $500, £450, €500
As Microsoft's latest and greatest flagship console, Xbox Series X currently represents the gaming platform's best in 2021. The device headlines the company's vision headed into the next generation, delivering top-tier graphics in the Xbox family, with hardware primed for years ahead. This is an excellent console for all types of gaming, packed with all the latest features in 2021, and a long-term investment with value for years to come.
Xbox Series X is defined by the hardware under the hood, with leading specifications that deliver a consistently high-end gaming experience. That 12TF RDNA 2 GPU elevates the console to the best on the market, with a consistently strong gaming experience across new releases. Games frequently hit a super-sharp 4K resolution on the system, with smooth frame rates up to 120 FPS in many instances, pushing the maximum from the best 4K TVs for Xbox Series X on the market.
While that means a great gaming experience in 2021, it's also well positioned for the future of Xbox. It will deliver the best experience with games like Halo Infinite, Forza Motorsport, Fable, and even forthcoming Bethesda titles following the recent acquisition. It also has a fair chance of delivering the superior console experience across most games, given the bonus horsepower.
But the new solid-state drive (SSD) defines this console, with a custom-engineered NVMe solution enabling higher transfer speeds over the norm. This significantly reduces loading and download times, allowing for more complicated game worlds and even speeding up everyday activities. It's also core to new features like Quick Resume, which enables you to run multiple games in memory for fast switching between your regularly used titles.
Microsoft extends a commitment to backward compatibility to its new Xbox, seeing the console become its most functional device to date. Xbox One titles all run on Xbox Series X, some even with exclusive upgrades on the system, plus select Xbox 360 and original Xbox titles. The same applies to Xbox One accessories, with existing controllers, headsets, and other peripherals from the previous generation also functional on Xbox Series X and Xbox Series S.
The Xbox Series X is also a rich entertainment hub for the living room, with an ecosystem of supporting media apps like any Xbox console. It's suited for movies, TV, and music, with popular apps like Netflix, Amazon, Disney, and Apple TV all available with 4K HDR. It has an integrated 4K Blu-ray player ideal for physical media, which also plays DVDs. While Xbox Series X strips back a handful of lesser-used TV features like HDMI passthrough and the IR Blaster, it's still brimming with TV-ready features.
It makes Xbox Series X the best Xbox console in 2021, leading in performance with incredible long-term value for those with the cash. The Xbox Series S does undercut the Xbox Series X, providing much of the same functionality at a lower retail price. Still, the flagship will offer a superior experience, especially on 4K TVs. Xbox Series X also boasts a larger SSD, whereas the storage-throttled Xbox Series S has hidden costs if opting for the SSD expansion card.
While Microsoft delivers incredible value with Xbox Series X, buying one could prove the biggest challenge right now. The latest console generation has faced high demand, stripping stock from stores in seconds, with the shortage expected to extend over months to come. It's best to keep an eye out for Xbox Series X restocks and check out fast when available.
The Xbox Series X delivers the best Xbox experience in 2021, poised to provide the best from the latest hits, up to 4K resolution and 120 FPS.
With Xbox Series X and Series S recently expanding the Xbox lineup, you now have extra options to consider when shopping. It's best to consider your plans for using an Xbox console, with various tiers available across the new and previous generations.
Microsoft's newest Xbox Series X delivers the unmatched gaming experience right now, including performance up to 4K resolution and 120 FPS. Custom SSD technology also elevates the device above previous consoles, with new considerations like onboard ray-tracing technology. However, if you're not worried about the absolute best in visuals, the Xbox Series S scales back performance for HD gaming so you can save some money.
The Xbox One family still hosts excellent gaming experiences, with support for all the latest games. The Xbox Series X and Series S are long-term investments, with support for years to come, likely providing a better return over time. But older Xbox consoles remain competent with most titles, including new releases and the upcoming year of scheduled games.
Movies and other media are slightly different, with strong support across all modern Xbox devices. Xbox One S and newer systems support 4K HDR streaming, sharing the same pool of apps and features for your viewing needs. Features like a 4K Blu-ray drive are standard post-2017, while HDMI passthrough and OneGuide are restricted to older Xbox One consoles. Look at the hardware specifications and decide which best suits your needs.
It's best to stress that Xbox consoles are now increasingly similar, sharing the same functionality and baseline experiences. You're looking out for the performance and specific features that improve how you use an Xbox, which we cover throughout this guide.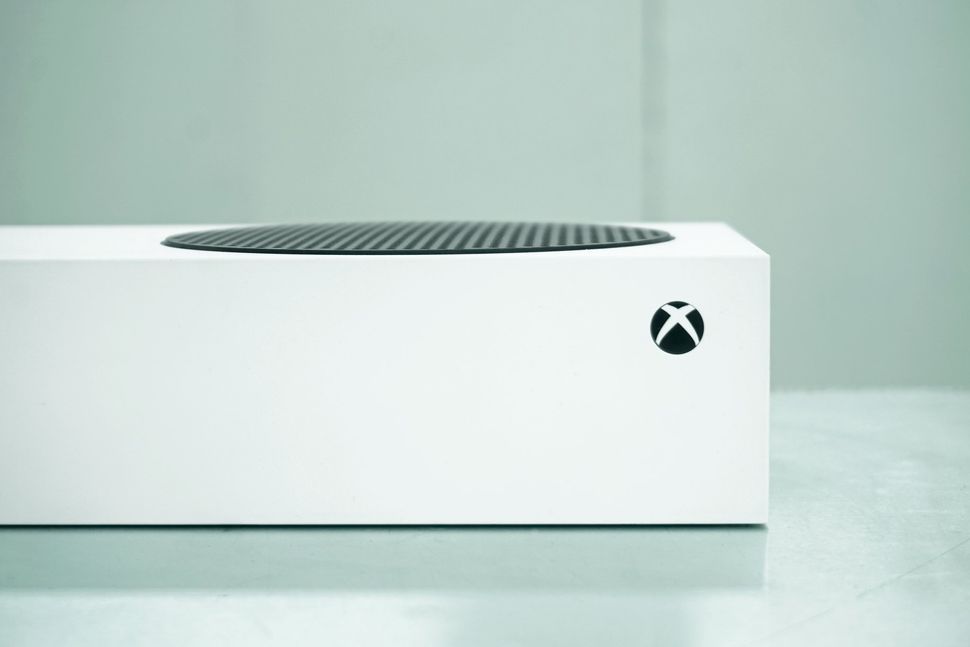 2. Xbox Series S
Best value Xbox
Bottom line: Microsoft supplies a slice of the next generation for less with the Xbox Series S. It's a great entry point into the future of Xbox, with steady HD gaming performance, the same super-speed SSD technology, and a striking minimal design. Just stay wary of the limited storage space.
Performance target: 1440p @ 60 FPS, up to 120 FPS | Storage: 512GB SSD | Media: No disc drive, 4K streaming | Dimensions: 275mm x 151mm x 64mm | Price: $300, £250, €300
Microsoft enters this latest console generation through a two-pronged approach with the Xbox Series X and the affordable yet capable Xbox Series S. While its power-hungry flagship dominates the headlines, it's the Xbox Series S that delivers an alluring value proposition to those picking up an Xbox console in 2021. It's for those who don't demand the bleeding edge in visuals, providing a great gaming experience at a compelling price tag.
The primary draw of Xbox Series S is the next-generation hardware inside, which, while not pushing the same 4K visuals as its sister console, retains many benefits. It takes the same philosophies of Xbox Series X and scales them down to the fundamentals, targeting reduced visual quality. The direct result is a lower resolution, with many games targeting 1080p HD and 1440p.
Xbox Series S will play new releases for years to come, making the console a worthwhile long-term investment for gaming. It has similar hardware as the Series X, scaling down the CPU, GPU, and RAM specifications, but with all the new features, including ray tracing. The same high-speed NVMe SSD technology also means short load times, headroom for all future games, and features like Quick Resume. It makes the Xbox Series S primed to support titles designed for the next generation and beyond.
Xbox Game Pass makes this only more alluring, which serves as an ideal accompaniment to the console's all-digital design. The subscription nets members hundreds of downloadable games from just $10 per month, meaning a low upfront investment to get started. Microsoft even has an official financing option, Xbox All Access, bundling its Xbox Series S and an all-inclusive Xbox Game Pass Ultimate subscription for $30 per month.
Like any modern Xbox console, Xbox Series S also fulfills most entertainment needs. Its presence in your living room eliminates the need for external media players like Google Chromecast and Amazon Fire TV sticks since it's packed with media apps. The same Xbox apps for major platforms all work on Xbox Series S, and are capable of 4K HDR playback.
The most considerable change here beyond graphics comes with the absence of the disc drive. The Xbox Series S cuts off physical media access, including disc-based video games, Blu-rays, and DVDs. That severs access to all pre-owned content in the process. It's not uncommon in our increasingly digital world but could be a dealbreaker for some, especially when on a budget.
There's also the question of storage, taking center stage with Xbox Series S, with just 364GB of usable storage from its 512GB internal SSD. That hugely limits the number of simultaneous downloads on the device, with titles like Call of Duty: Black Ops Cold War pushing close to 200GB on Xbox Series X and Series S. While USB external drives work, heavy limitations mean you'll want to consider an SSD expansion card. But those prices run high, with the existing 1TB card retailing for $220, with 512GB and 2TB models to come, priced at $140 and $400, respectively. If you need more storage, expansions can soon negate the savings of this $300 machine.
When buying a new Xbox console in 2021, the Xbox Series S is an excellent option if you don't need 4K gaming or prefer a more affordable console. It has all the staples of a next-generation console like Xbox Series X but scaled back into a more accessible HD gaming box. While the Xbox One family also provides similar features today, this next-generation console offers a long-term investment with guaranteed support for years of games to come.
While you can't expect to see any Xbox Series S discounts, we're already seeing opportunities for further savings on this budget device. Microsoft has also launched its first Xbox Series S bundle, the Fortnite & Rocket League Bundle, providing a chance to score some bonus content alongside a console. Some retailers are also bundling additional accessories with the console for less.
If this is an Xbox console you play to use for years to come, this is the one to buy. While the Xbox Series X is near impossible to find, availability of the Xbox Series S has improved throughout 2021, with some stock sitting freely on physical store shelves and online retailers. It even saw Xbox Series S best other consoles this Black Friday, making it an ideal alternative during current hardware shortages.
The Xbox Series S is your low-cost ticket for the future of gaming, delivering HD visuals supercharged with SSD storage, ray-tracing support, and other all-new features.
Xbox Series S Fortnite & Rocket League Bundle (512GB)
Microsoft's first Xbox Series S bundle includes its latest video game console, packaged alongside DLC for hit titles, Fortnite and Rocket League. It's the ideal starter pack for Xbox Series S gaming, with recent changes to free-to-play games even axing the requirement for Xbox Live Gold to experience multiplayer.
3. Xbox One S
Best budget Xbox
Bottom line: The Xbox One S delivers crazy value as the budget Xbox console, running almost every new release in early 2021 and packed with a ton of entertainment features. While its visuals fall short with more demanding titles, you're still getting incredible functionality at this price.
Performance target: 1080p @ 30 FPS, up to 60 FPS | Storage: 500GB, 1TB, 2TB HDD | Media: 4K UHD Blu-ray drive, streaming | Dimensions: 295mm x 226mm x 64mm | Price: $300, £250, €300
Even with Xbox Series X and Series S being the latest devices on the market, previous Xbox consoles still hold their value in 2021. Every member of the Xbox One family can be a worthwhile investment, well refined over the years with a fledged games lineup, coupled with new releases still to come. It makes the Xbox One S especially recommended amid a short supply of next-generation hardware, especially for the budget-conscious buyer. Scoring a cheap device can make it easy to join the Xbox ecosystem.
It's key to understand the current state of Xbox One when shopping right now and what the future holds for these devices. Microsoft just launched its new Xbox family, two next-generation devices representing a firm departure from past devices. It means that the Xbox One family isn't in the spotlight, but with tight supply and a new approach to transitions, these consoles retain more value than ever before.
The new Xbox consoles share a lot with Xbox One, including identical menus, games, and apps across the systems. While Xbox Series X and Series S have a few small exclusives right now, most major releases still ship cross-generation on Xbox One. Even upcoming blockbusters like Halo Infinite target Xbox One later this year, making a new console far from essential.
Xbox One S presents one of the best budget Xbox consoles, sticking to baseline performance, albeit with some crucial upgrades over the old 2013-era machine. Performance varies, but don't expect more than 1080p resolution, with 900p for many games.
While it may show its age in gaming, the Xbox One S is still a top-tier entertainment center sporting all the features you'd expect from a media player. It has 4K HDR video support, with the same apps for all the primary streaming services. It also has a 4K Blu-ray drive, bundled in a games console priced close to standalone players. You also have features axed from Xbox Series X and Series S consoles, including HDMI passthrough, optical audio output, and an integrated IR blaster for peripherals. This is the ideal budget console, even topping Xbox Series S when it comes to non-gaming content. Xbox Series S is likely the better investment for gaming, but right now, the Xbox One S and its general entertainment capabilities are unmatched.
The Xbox One S is the only Xbox One that remains in production today, with the other models discontinued midway through 2020. It shows the Xbox One S still has a place in the market, with current world events seeing a surge in console demand. If you find an Xbox One S at its usual $300 RRP or lower or score a deal on a preowned console, it's the best Xbox One for a budget.
You're not buying Xbox One S for its horsepower, but you're still getting exceptional value with one of the cheapest Xbox consoles.
4. Xbox One X
Best budget 4K Xbox
Bottom line: While the Xbox One X doesn't stack up against the next-generation consoles, it's still a capable 4K gaming machine in 2021. Sure, it's starting to show its age in some places, but the former flagship holds up with today's releases, bolstered by the full suite of media capabilities.
Performance target: 4K @ 30 FPS, up to 60 FPS | Storage: 1TB HDD | Media: 4K UHD Blu-ray drive, streaming | Dimensions: 300mm x 240mm x 60mm | Price: Discontinued
The Xbox One X launched as Microsoft's first foray into 4K gaming, delivering a mid-generation upgrade upon the Xbox One, drawing the best visuals from games. The result was a much-needed refresh at the end of 2017, bridging the gap into Xbox Series X. The former flagship remains a popular choice among enthusiasts today, providing the next best alternative to the supply-constrained next-generation consoles.
Like all Xbox One consoles, the Xbox One X rapidly nears its final years on the market as attention shifts to the Xbox Series X and Series S. That's not to downplay the thousands of existing games playable on the system, with almost every new release also headed to Xbox One. Upcoming exclusives like Halo Infinite will feature Xbox One X upgrades, even if the spotlight falls on the latest hardware.
Xbox One X delivers the same fundamental experience as most consoles, sharing its games, apps, and even system menus. You can expect most games to target 4K resolution, or slightly less, providing a huge leap in image clarity over other Xbox consoles. The benefits even translate to non-4K displays, with a "supersampled" 1080p image where the Xbox One S may fall short. When buying an Xbox One to play games, the Xbox One X's improvements will be appreciated.
Perhaps the most significant draw of Xbox One X comes from gameplay upgrades over the Xbox One, with official "enhanced" titles designed to leverage additional system horsepower. That includes hundreds of titles pushing improved visuals on the system, whether resolution or frame rate boosts. Various backward-compatible Xbox and Xbox 360 games can also hit 4K with some baked-in software magic. The raw GPU potential here even outpaces Xbox Series S on paper, pushing better resolutions for some titles as a result.
The Xbox One X is a stellar gaming machine, providing an upgrade on the aging hardware in other Xbox One consoles. It's unlikely to hold the same power for years ahead, as new consoles become the focus, but it's the best previous generation device out there.
Finding these devices is considerably easier than Xbox Series X and Series S, but they're in high demand and aren't sitting on store shelves. The Xbox One X is also discontinued as of 2020, which makes availability even trickier. Look out for the Xbox One X when far below its $499 RRP, or heavily discounted when preowned. While the Xbox Series X is the better pick for most, this won't disappoint as an all-inclusive entertainment hub.
Xbox One X is the best alternative to next-generation consoles, supporting up to 4K gaming with steady performance across new releases.
5. Xbox One (2013)
Best cheap Xbox
Bottom line: The original Xbox One, first shipped back in 2013, presents the cheapest entry point into the modern Xbox ecosystem in 2021. While the console presents an affordable entry point, a severely lacking feature set leaves it almost one decade in the past, and it shows.
Performance target: 1080p @ 30 FPS, up to 60 FPS | Storage: 500GB, 1TB HDD | Media: Blu-ray drive, streaming | Dimensions: 333mm x 274mm x 79mm | Price: Discontinued
Microsoft launched its first Xbox One system in 2013, pitching a video game console and entertainment hub, and proposed a living room centerpiece. While the all-black box was criticized for a bulky VCR-style physique, it established the foundations of the modern Xbox brand and remains viable for gaming today. It's showing its age, with hardware trailing far behind current systems, but it still plays all the games releasing right now.
The Xbox One was the predecessor to Xbox One S, sharing the same performance target, up to 1080p resolution, and hitting a maximum of 60 FPS. Games often fall short, with a lower 900p output commonly achieved with the system but still delivering an enjoyable experience if you're not demanding the best graphics available. However, with increasingly complex games and the latest Xbox Series X and Series S only accelerating that trend, the console won't see years of future support.
Microsoft's original vision for Xbox One entertainment remains somewhat intact, with the device still supports HDMI passthrough and optical audio output, both absent from new consoles. This is also Microsoft's only console with an integrated Kinect port, enabling motion-controlled gaming and adding an IR blaster to the unit. While a recent update killed OneGuide TV listings, it's still an ideal HD entertainment hub, enjoying the same games and apps as other Xbox consoles.
However, it's worth stressing several shortcomings compared to Xbox One S in both games and entertainment. The console and its HDMI 1.4 ports limit video output to 1080p resolution, with no 4K support across video or gaming and missing all HDR implementations. The integrated Blu-ray and DVD drive also lacks 4K, making the Xbox One S better suited for movie fans. That integrated optical drive, coupled with onboard ventilation, means this Xbox One doesn't support vertical positioning.
The original Xbox One might not be small or pretty but delivers the basics for gaming in 2021. The hardware will hold back performance, with missing entertainment features and limited support for coming years, making this hard to recommend for many. If you have a 4K TV, upgrade to another Xbox model. However, the base Xbox One is the easiest way to play games at the cheapest possible price at 1080p HD or lower.
The trusty ol' Xbox One gets the job done, although outdated hardware means you're missing big features for gaming and movies.
What about other Xbox consoles?
These Xbox consoles aren't your only modern options on the market in 2021, although they currently represent the top devices to buy right now. We feel this collection reflects the very best available on the market, spanning both the new next-generation consoles and the somewhat readily available Xbox One-era devices. But current world events have made it challenging to purchase any new video game consoles, older Xbox consoles included.
Other recent Xbox consoles include the Xbox One S All-Digital Edition, an experimental variant of the Xbox One S that axed the internal disc drive for a $50 saving. This now-discontinued model is hard to find, and available stock often fetches a higher price than Xbox One S consoles. It means you're essentially paying more for less, making it impossible to recommend.
We'll continue to update this guide as new Xbox console variants and bundles arise.
What to look for when buying the best Xbox console
Microsoft enters a new generation with twin consoles, succeeding the various Xbox One revisions and leaving buyers with more choices than ever in 2021. While the latest and greatest Xbox Series X may prove "best" in performance and overall functionality, it's far from the only recommended console. Devices like Xbox Series S deliver a comprehensive experience for less, while even the former Xbox One family holds incredible value for newcomers. But with Xbox stock limited right now, continue to look out for the best Xbox deals.
Your choice mostly comes down to personal preference, considering which Xbox console aligns with your needs. The Xbox Series X leaps ahead in gaming, pushing the best visuals up to 4K and 120 FPS in some scenarios, alleviating common bottlenecks with the past hardware generation. It's the unbeaten gaming experience right now, especially when hooked up to a great 4K TV.
The Xbox Series S is an equally compelling pick in value terms, providing many next-generation signatures for just $300. The price nets you a console that runs all the latest games well, plus the overhead to deliver steady experiences for years.
But don't rule out the Xbox One family, especially given the tight availability of the stock-constrained Xbox Series X and Series S. They're reliable gaming machines and handle almost every current release. You also get standout entertainment offerings, with 4K Blu-ray and streaming support across many consoles. New video games continue to hit the platform in 2021, although a question hangs over longevity for the years ahead.
When shopping for a new Xbox console, take your time to consider the specifications and features and how they align with your needs. But no matter which Xbox console you choose, the right one likely won't disappoint.
Get the Windows Central Newsletter
All the latest news, reviews, and guides for Windows and Xbox diehards.
Matt Brown was formerly a Windows Central's Senior Editor, Xbox & PC, at Future. Following over seven years of professional consumer technology and gaming coverage, he's focused on the world of Microsoft's gaming efforts. You can follow him on Twitter @mattjbrown.