Dell is happy that Microsoft is launching Windows 10 in time for back-to-school PC sales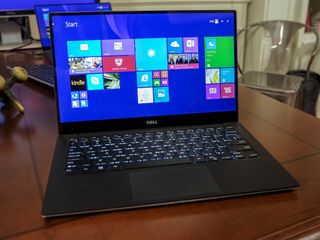 Microsoft will officially begin rolling out Windows 10 on July 29, and many computer makers, including Dell, have already started taking pre-orders on some of their PCs with Windows 10 pre-installed. In a new interview with Dell reps, it claims that, while there are certain challenges with Microsoft's faster launch schedule for Windows 10, it is happy overall that it will be released in time for the company to offer the OS in its PC for back-to-school sales.
Normally, big Windows launches have happened in the fall, or in the case of Windows Vista, as late as January. In speaking to Paul Thurrott for his site Thurrott.com, Dell's Marissa Tarleton stated:
Another Dell rep, Peter Fontana, also revealed that Microsoft had originally planned to release Windows 10 in the fall as well, but decided to move that date up to July 29. While that created some challenges, he stated that Microsoft's early talks with Dell and other PC makers about their plans for the OS made it easier to accommodate the company:
This collaboration with Microsoft also allowed Dell to launch PCs ahead of time that worked with some of Windows 10's more advanced features. This included better audio and camera hardware that will allow many of Dell's products to work better with Cortana and the Windows Hello sign-in feature.
Another change from the norm is that this time, Microsoft is handling all the software upgrades from Windows 7 and 8.1 themselves. The upgrade from Vista to 7 was handled by PC makers while upgrades from Windows 7 to 8 were a collaboration between PC companies and Microsoft. While Microsoft is handling the Windows 10 upgrade process, Fontana says Dell is still heavily involved in software customer service:
Source: Thurrott.com
Get the Windows Central Newsletter
All the latest news, reviews, and guides for Windows and Xbox diehards.