The Elder Scrolls Online director discusses the Deadlands expansion, joining team Xbox
The team is proud of what's been accomplished in 2021...but there's more to come.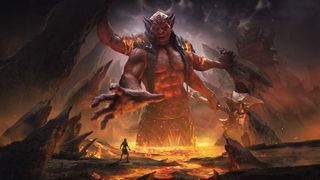 (Image credit: Bethesda Softworks)
The Elder Scrolls Online continues to grow as one of the best Xbox games available, as developer ZeniMax Online Studios is launching the fourth content pack for the game's year-long Gates of Oblivion storyline very soon. Titled The Elder Scrolls Online: Deadlands, it's taking players into Oblivion to deal with Mehrunes Dagon and bring this chapter of Elder Scrolls lore to a close, following the three earlier chapters in the Flames of Ambitious, the Blackwood expansion and the Waking Flame.
The Elder Scrolls Online: Deadlands comes to PC and Stadia on Nov. 1, while the console version for Xbox and PlayStation players arrives on Nov. 16.
Forging ahead
Tackling the threat of Mehrunes Dagon wasn't easy for the team, who understood the importance of Mehrunes Dagon and Oblivion in The Elder Scrolls. "It was all about finding the right balance of nostalgia while forging our own path," creative director Rich Lambert tells Windows Central. He explains that while it hasn't been an easy journey, the team's experience with the Greymoor expansion that saw players return to Skyrim gave the developers the required confidence.
It's been a big year for the game, one shaped by player feedback. Deadlands introduces two new biomes, and while one is the classic fire and brimstone that players expect, another is a void of wastelands and storms. It's a piece of new lore that the team is eager to explore. The designs of both were shaped in response to player complaints regarding Elsweyr, the caves in which were often deemed difficult and confusing to navigate. All of this was designed as the effects of the pandemic continue to linger.
"We were re-learning how to be collaborative," Lambert says of the transition to working from home. "Working on an MMORPG, it's not as simple as walking by a desk, seeing over someone's shoulder and saying 'Hey, what's up with that?' You have to book meetings for everything, which is definitely slower. We reduced scope where needed to ensure the health and work-life balance of our developers."
It also came at a time of big change for the studio, as Microsoft finalized the acquisition of its parent company ZeniMax Media, bringing Bethesda Softworks in as part of the Xbox first-party family, including ZeniMax Online Studios. It's early days still, but there's a bit of cross-collaboration that's starting to occur.
"We're still trying to learn from each other," Lambert explains. "They are extremely happy with the success of ESO, there's lots of meetings, they're learning from us on how we can ship four content packs in a year."
Even with all of this going on, the team delivered a huge feature in the Blackwood expansion, the addition of Companions. This was something that the team had internally discussed working on for a long time, but it was a huge technical challenge. The planning started coming together over the last couple of years, as the game's direction became more and more apparent.
"It just made sense with figuring out what we wanted to be," Lambert explains. "We wanted to be an Elder Scrolls game first and foremost." Even once the team was sure it was something they wanted to do, Companions took a long time to figure out because of the performance cost. If every player has a companion active, the server strain is essentially twice as high as it'd be otherwise, something the team is still looking at.
There's more on the horizon for Companion features though, especially for anyone feeling pangs of love. "Player response [to Companions] was overwhelmingly positive," Lambert states. "Players really like the concept of romance. It'd be a major miss not to introduce that at some point."
For more immediate improvements, Update 32, a patch accompanying the launch of Deadlands, is bringing a new Armory system, allowing players to easily swap between different builds. Lambert tells this came about as a mixture of internal discussion and feedback from players, noting that "Pure RNG can be cruel." This system is designed to take away any pain from swapping between gear for different builds, promoting experimentation.
With all of these changes, ZeniMax Online Studios is certain that now is the right time for players to jump in if they haven't before. "It's a true Elder Scrolls experience," Lambert says. "You can play at your own pace, play solo, we have a lot of players who just play for the story. It's your journey through your personal world, it's not about collecting all the gear. That comes naturally if you play a certain way."
Lambert is a huge fan of Mehrunes Dagon and he notes that while feedback has been positive all year, he's eager to see what players think of Deadlands. The studio will be holding a year-end retrospective to discuss how 2021 went very soon. Deadlands is set to close one of the biggest years for The Elder Scrolls Online so far, with a storyline that players are enjoying, but of course, ZeniMax Online Studios is hard at work on what comes after. Just what is that, exactly?
"Something that's very, very different," Lambert says with a chuckle.
The Elder Scrolls Online is currently available on Xbox Series X, Xbox Series S, Xbox One, PC, PS5, PS4 and Stadia. The base game is also included with Microsoft's Xbox Game Pass subscription on Xbox consoles.
Mehrunes Dagon awaits
The Elder Scrolls Online: Blackwood
Everything you need

If you're looking to get started in The Elder Scrolls Online, the Blackwood Collection is the way to go, including everything from past expansions, letting you play the story at your own pace.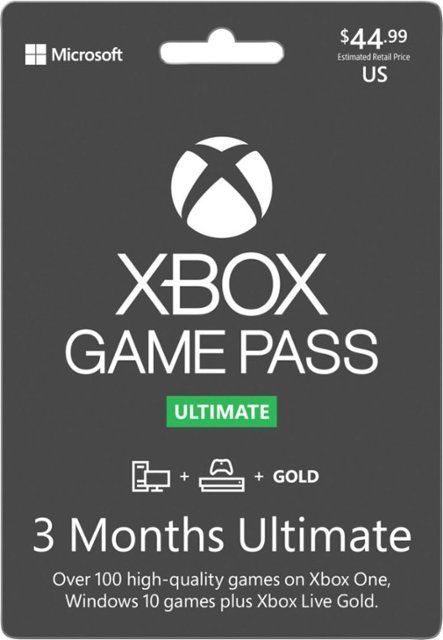 Best of all worlds
Xbox Game Pass Ultimate 3 Month Subscription
Xbox Game Pass and Xbox Live Gold in one

Xbox Game Pass gives you access to over 200 games for one monthly fee. Xbox Game Pass Ultimate also adds Xbox Live Gold to the package so you can play online with your friends. You also get access to EA Play.
Get the Windows Central Newsletter
All the latest news, reviews, and guides for Windows and Xbox diehards.
Samuel Tolbert is a freelance writer covering gaming news, previews, reviews, interviews and different aspects of the gaming industry, specifically focusing on Xbox and PC gaming on Windows Central. You can find him on Twitter @SamuelTolbert.