The Escapists: The Walking Dead will shamble over to the Xbox One and PC on Sept. 30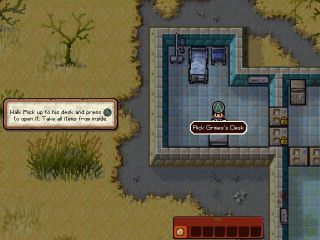 Team 17's 8-bit based indie title The Escapists will soon get a stand-alone expansion based on the popular zombie-themed comic book series The Walking Dead. The game, simply called The Escapists: The Walking Dead, will be released for the Xbox One and PC on September 30 for $14.99
Here's a quick description of the game, which was first announced during E3 in June:
This is just the latest game based on The Walking Dead franchise, and more are in the works. They include Telltale Games's upcoming episodic series The Walking Dead: Michonne that's scheduled for this fall, and Overkill Software's co-op shooter that's due in 2016.
Source: Team 17 (YouTube)
I'd love to see it coming to WP :D appear to be an amazing game...

Won't it automatically becoming to WP10 when WP10 fully launches? I'd figure everything in the W10 store is being made universal

This is what I'm sorry of confused about, this title is surely able to run on lower tier/power/capable hardware??

I believe it depends on the developer. I think they can still limit where it releases by saying what it's compatible with. Also, if it's out in Sept, it may not be written as a universal app.

Sadly w10 store will be separate from xbox marketplace for the time being
Windows Central Newsletter
Thank you for signing up to Windows Central. You will receive a verification email shortly.
There was a problem. Please refresh the page and try again.