10 fantastic Fallout 76 gifts every fan will love
We've wrapped up 10 gifts that Fallout 76 fans shouldn't miss.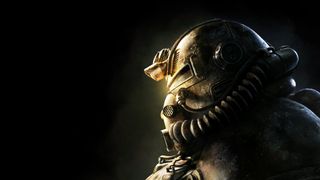 Bethesda is slated to release the next entry to its post-apocalyptic role-playing franchise this fall, titled Fallout 76. Abandoning its single-player roots, Fallout 76 is an ambitious new direction for the studio, which allows players to group up and explore the wasteland together.
While many missed Fallout 76's coveted Power Armor edition, some impressive Fallout collectibles are still on the market. We've wrapped up our favorite official items recommended for both new and long-term fans.
Fallout 76 Tricentennial Edition
Firstly, fans should be sure to secure a copy of Fallout 76 ahead of its launch slated for November 14, 2018. The "Fallout 76 Tricentennial Edition" is ideal for those pursuing a premium experience, with exclusive content for $79.99 (opens in new tab). Preorders also grant access to the Fallout 76 beta, which provides a chance to play before release. Alternatively, the standard edition is priced at $59.99 (opens in new tab).
Fallout 76 is available for preorder from all major games retailers for Xbox One (opens in new tab), PlayStation 4 (opens in new tab), and Windows PCs (opens in new tab).
See at Amazon (opens in new tab)
Fallout S.P.E.C.I.A.L. Edition Operation board game
Operation: Fallout edition is a post-apocalyptic take on the classic board game, inheriting famous traits of Bethesda's role-playing series. Like the original, remove the pieces from Vault Boy's body without touching his sides and sounding the alarm. This variant is packed with themed pieces, card packs, and currency for that additional flair. It's a game for those with steady hands and the unmistakable design is a uniquely Fallout experience.
Operation: Fallout S.P.E.C.I.A.L. Edition is available for $22.18 via Amazon (opens in new tab).
See at Amazon (opens in new tab)
Funko POP Fallout Power Armor figure
Funko is best known for its range of cute vinyl figures, based around films, TV, games, and other pop culture trends. This officially licensed T-45d Power Armor figure falls under the Funko POP line, as a part of a wider Fallout range. Standing near 4-inches tall, the figure features the Brotherhood of Steel armor and an accompanying laser rifle.
The Funko POP Power Armor figure is priced at $10.99 (opens in new tab), as an ideal icon among your Fallout collection.
See at Amazon (opens in new tab)
Fallout 76 Pip-Boy 2000 Mk VI construction kit
Fallout 4's Pip-Boy edition is among gaming's most coveted collectibles, yet this kit takes it one step further. The construction kit allows buyers to build a highly-detailed, wearable Pip-Boy replica, using over 100 parts crafted with help from Bethesda. You'll be working with a big kit, though the included step-by-step booklet should make this easy for anyone.
The Fallout 76 Pip-Boy 2000 Mk VI construction kit is available for preorder exclusively at GameStop, priced at $149.99 (opens in new tab). The kit is expected to launch this November, in tandem with the game.
See at GameStop (opens in new tab)
Fallout Pip-Boy molded mug
This is an officially licensed Fallout Pip-Boy mug, based on the essential wrist companion paired with any wasteland traveler. It's ideal for keeping non-irradiated beverages nearby when work gets tough, packing the weight and durability expected from Vault-Tec products. This mug is big – like, really big. Coming in at 48oz, it will hold more than enough coffee for one sitting.
The Fallout Pip-Boy Molded Mug is available from Amazon, priced at $21.59 (opens in new tab).
See at Amazon (opens in new tab)
Funko Legacy Fallout Lone Wanderer figure
Unlike Funko's line of POP figures, its Legacy collection offers an authentic angle on characters. This Funko Legacy action figure portrays the main protagonist of Fallout 3 known as "Lone Wanderer," offering complex articulation and a detailed design. This rendition also features the Vault 101 suit, the Pip-Boy, and a hunting rifle.
The Funko Legacy Lone Wanderer figure is available for $14.99 via Amazon (opens in new tab).
See at Amazon (opens in new tab)
Fallout Anthology
The Fallout Anthology is the ultimate PC collection of classic Fallout titles, spanning the original turn-based RPG from 1997 all the way to Bethesda's newer open-world titles. Inside the package is Fallout, Fallout 2, Fallout: Tactics, Fallout 3: Game of the Year edition, and Fallout: New Vegas Ultimate Edition, and a space for Fallout 4 too. The main draw of this is the Fat Man mini-nuke game storage, which features a hidden sound effect.
Although the Fallout Anthology formally sold out in 2015 at $49.99, the game is still available for purchase from $99.99 on Amazon (opens in new tab).
See at Amazon (opens in new tab)
Fallout Plasma Pistol replica
If you want to be a vault dweller, the Fallout Plasma Pistol replica is the best you'll get. Created ahead of Fallout 76's launch, this plasma pistol was designed using Bethesda assets to ensure high-level precision. Between its accurate detailing, LED lights, and moving parts, it's hard to miss at $59.99 (opens in new tab).
Preorder the Fallout Plasma Pistol replica exclusively at GameStop, scheduled for release later this year.
See at GameStop (opens in new tab)
Vault 76 hoodie
Fight for your country and rebuild with this official Vault 76 hoodie, inspired by Vault-Tec's jumpsuits. Highlights include dual Vault 76 numbers on the front and back, a custom lighting zipper pull, and contrasting yellow accents. A ladies variant is also available, sporting an oversized hood which doubles as a cowl neck.
Vault 76 hoodies are available for preorder from Bethesda's online store for $60, with a planned September 2018 ship date.
Fallout Vault Boy bobbleheads
Bethesda sells a range of Fallout bobbleheads, based on the lovable mascot of Vault-Tec. The Vault Boy bobbleheads showcase skills from the iconic S.P.E.C.I.A.L. perk ruleset, alongside various weapon types and gameplay abilities. The full range of these 4.5-inch PVC figures can be found on Amazon, starting at around $12 each (opens in new tab).
See at Amazon (opens in new tab)
What Fallout 76 items do you recommend? Sound off in the comments with your favorite collectibles and merchandise.
Fallout 76 is now available for preorder starting at $59.99 (opens in new tab), ahead of its expected November 14 release for Xbox One, PlayStation 4, and Windows PCs.
Matt Brown is Windows Central's Senior Editor, Xbox & PC, at Future. Following over seven years of professional consumer technology and gaming coverage, he's focused on the world of Microsoft's gaming efforts. You can follow him on Twitter @mattjbrown.
Windows Central Newsletter
Thank you for signing up to Windows Central. You will receive a verification email shortly.
There was a problem. Please refresh the page and try again.