Diablo 4 Patch 1.1.1 Preview: More monsters, more magic, more legendaries oh my!
Another Campfire Chat with the Diablo 4 devs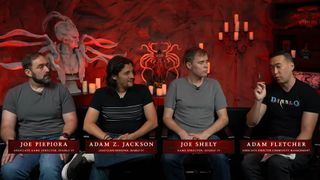 (Image credit: Blizzard Entertainment)
What you need to know
In its third Campfire Chat, Diablo 4 has shared more about the upcoming Patch 1.1.1.
The main goal of the patch is to improve the Barbarian and Sorcerer classes after the latter got 'nerfed' pre-Season 1, Season of the Malignant.
There will be some major changes coming to Unique items, and monster density in Nightmare Dungeons.
---
Last week Diablo 4 aired a Campfire Chat that was more about dousing the flames within the community following a rocky season start, but yesterday we got another episode with the devs to discuss some changes coming to the game that should make players happy.
The panel, consisting of Joe Shely (Game Director), Joe Piepiora (Associate Game Director, Adam Jackson (Lead Class Designer) and Adam Fletcher (Associate Director of Community aka PezRadar) sat down to discuss the upcoming patch 1.1.1 which is expected to land in Diablo 4 on August 8.
Goals for Patch 1.1.1
As mentioned in the previous chat, the main goal of this patch is to improve the effectiveness and enjoyment of playing Barbarian and Sorcerer. There are a lot of changes coming up specifically for these classes.

For the Sorcerer, the focus will be on reducing kiss-curse mechanics (this means you gain a buff but to the detriment of something else to provide balance). They want to lessen the impact of these throughout the class and make them feel more enjoyable to use. They feel they have been too harsh with the implementation of these. For example, the Serpentine Aspect currently gives you an extra Hydra at the expense of duration, however, the new patch will actually increase the Hydra duration by 14-24%.

Patch 1.1.1 will also improve endgame survivability for Sorcerers. Being the class with the least access to armor stat upgrades, they are notoriously squishy in endgame content like high-tier Nightmare Dungeons and this will be addressed.

In contrast, Barbarians will be getting some early game improvements so that the leveling process doesn't feel so bad compared to other classes. Fury generation from Basic Skills will receive a buff. They'll be getting some endgame tweaks too, but these are focused on the class-specific Uniques and making those more attractive.

Also, today in a Tweet (or is that a Xeet now?) Joe Shely confirmed that mounts will finally be able to charge through barricades. Yes that's right, no more jumping off to break down a fence than waiting for your horse's cooldown to expire.


We're going to allow the mount charge to break through barricades. I realized I didn't state this explicitly during the #Diablo4 campfire chat today.July 29, 2023
Changes to Uniques
Some affixes on Uniques will be tweaked to be more fun, Shely confirmed that certain changes made will only apply to new items. Using the Hellhammer as an example, the Upheaval ground igniting effect has been buffed, and the duration increased in addition to certain stat and effect tweaks. Upon logging in after the patch update, if you have this item already the main Unique effect will be buffed, but only future drops of this item will come with the stat and effect changes.

While the team will be focussing on Sorcerer and Barbarian Uniques in this patch, they do want to eventually roll out changes for other classes.
Monster Density improvements
Patch 1.1.1 brings some changes to the monster density in Diablo 4. Their goal is to make the Nightmare Dungeons and Helltides more satisfying and exciting, by letting us face hordes of enemies and unleash our power. However, they also don't want to overwhelm the player with too many monsters or cause any performance issues. They are carefully monitoring the feedback and data and will make further adjustments if needed.
Gaming headset deals: Best Buy | Walmart | Amazon | Razer | Dell
Other changes coming in Patch 1.1.1
Guaranteed Legendary Items will drop for defeating a Dungeon Boss, The Butcher, or completing a Legion Event starting from Player Level 35.
Treasure Goblins will also drop a guaranteed Legendary item starting from level 15.
Respec cost will be reduced by 40%.
Extra stash tab is being added and will cost 400k gold.
Elixirs will now stack to a total of 99 and take up less space in your bag.
Leave Dungeon Time Reduced from 5 seconds to 3 seconds (a reversal of the last patch changes).
Nightmare Dungeon Afflictions specifically those that are causing pain for players and being actively avoided will be removed from the pool of options while they get a rework. These are Resource Drain, Cold Enchanted and Backstabber.
Reduced damage to Druid Companions and Necromancer Minions from Balrog's fire breath, and Elite affixes from fire enchanted, electrified obelisks and shock lance.
Temerity (Unique item) will now have Max Life affix rather than +All Stats, Barrier is now based on max life, and now properly accounts for conditions checking on player having a Barrier active.
Caged Heart of Spellbreaking Malignant Heart effect now changed to 'Upon taking Elemental Damage, gain 10-20% Damage reduction for 5 seconds'
Sorcerer class changes
Image 1 of 7
Skills
Passives
Paragon
Legendaries
Legendaries
Legendaries
Uniques
Barbarian class changes
Image 1 of 4
Skills
Skills continued... and Passives
Legendaries
Uniques
Rogue class changes
Image 1 of 3
Skills
Passives and Legendaries
Uniques
Druid class changes
Image 1 of 2
Skills
Skills continued... and Legendaries
Necromancer class changes
Image 1 of 2
Skills, Paragon and Legendaries
Legendaries and Uniques
Looking ahead
The devs wanted to discuss some changes that won't be released in this patch, but they want us to know they are working on to be implemented in future fixes.
Vulnerable and Critical Hit Chance will feel less mandatory in builds, as other affixes will be improved bringing parity where possible. This should improve build diversity.
Adding scaling to Effects that don't scale well at higher levels because they rely on flat damage numbers that scale with the player level. They want these to feel more impactful.
Ultimate Skills currently feel great in the early game but have less impact in end game, meaning many builds forgo them completely in favor of other skills, so there is work ongoing with these.
Community Q&A
The Campfire Chat finished on some questions from the community, in which the developers confirmed the following:

The team are looking into enemy Crowd Control which many players think is overpowered, they want to make this less harsh in high density situations.
They want to make sure that Armor, Resistances and other defense options all work together well and choices in each area feel impactful.
As well as the Mount now being able to break through barricade with the boost, they are looking at other mount issues like getting stuck on terrain.
Fix is coming for VRAM issues being experienced with GPU updates.
They hear us on the zoom level issue, but its a hardware resources issue right now.
---
That was everything covered in the latest Campfire Chat, the developers did say, as previously that any changes will be monitored and nothing is final, as we well know some changes don't end up working as intended so they will update us as time goes on if anything needs to be rolled back. They are listening to the players, and willing to admit if something isn't working.

We can expect to see the full detailed patch notes for 1.1.1 on August 2 on the official Blizzard website here, and the patch itself rolls out on August 8.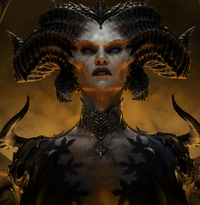 Diablo 4: Ultimate Edition
Hell hath no fury like a Mother scorned. Lilith is coming, and she will accept your purchase of the Ultimate Edition as tribute.

Buy on: Xbox|PC(Battle.net)
Get the Windows Central Newsletter
All the latest news, reviews, and guides for Windows and Xbox diehards.
Jen is a News Writer for Windows Central, focused on all things gaming and Microsoft. Anything slaying monsters with magical weapons will get a thumbs up such as Dark Souls, Dragon Age, Diablo, and Monster Hunter. When not playing games, she'll be watching a horror or trash reality TV show, she hasn't decided which of those categories the Kardashians fit into. You can follow Jen on Twitter @Jenbox360 for more Diablo fangirling and general moaning about British weather.