Everyone's playing Baldur's Gate 3, but I just finished The Witcher 3: Wild Hunt for the first time
So far ahead of the curve I've gone back in time eight years.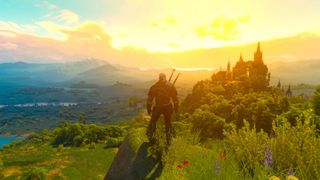 (Image credit: Windows Central)
I am proud of my ability to always be on the cutting edge of video games. It's an invaluable asset for my job to have my finger constantly on the pulse of the video games industry, to be always analyzing the latest trends and obsessions capturing the time, love, and money of the billions of gamers around the world. The more up to date I am, the better my coverage as a video games journalist becomes. That's why I've been spending the last few weeks playing the newest, hottest RPG that's on everyone's mind — The Witcher 3: Wild Hunt.
Ah, I'm just now realizing that everyone has actually been playing Baldur's Gate 3, not The Witcher 3. Sorry, it's easy to get them confused. After all, both The Witcher 3 and Baldur's Gate 3 are some of the highest-rated and most beloved role-playing games (RPGs) of all time; the former set a new standard when it released in 2015 and has since sold over 50 million copies, while the latter has officially taken the Metacritic crown as the #1 rated PC game and is enjoying immense success. Also, they both have "3" in the title.
Well, I've already put over 140 hours into The Witcher 3: Wild Hunt, so I might as well tell my monster-infested tale. If you really came here for Baldur's Gate 3, some of my other Windows Central colleagues can't stop talking about it.
A long journey to get to the end of the game
My time with The Witcher 3 actually began in 2017, when I bought a used copy of the base game for my Xbox One S. At the time, I must've sunk 20-30 hours into the game before wandering off and abandoning it, as I did with 99% of games then. I revisited The Witcher 3 three years later with a digital copy (my physical copy was "borrowed" by a friend), and I restarted my adventure with fresh eyes and... Still not enough determination to commit to finishing games. This time, I put a full 70 hours into my Geralt, making it all the way to Skellige (after thoroughly exploring previous regions), before abandoning the game yet again.
Fast forward to 2023. I have a regular, polished routine that has helped me stay interested in playing and committed to finishing video games for over two years now, resulting in 119 game completions at the time of this article. I desperately wanted to finish The Witcher 3 before the holiday season sucked every second of my free time (hello, Starfield and Forza Motorsport). After 32 months away, I finally returned to Skellige... And had no clue what I was doing or how to play.
Surprisingly, I found old habits returning quite quickly, and it only took me a couple awkward hours to fully acclimate myself to The Witcher 3's world once again. I was also coming back to a game far improved over what I had played before. The Witcher 3: Wild Hunt enjoyed a massive Xbox Series X|S update earlier this year that brought greatly improved visuals (the game is stunning), far better performance (hello, sweet 60fps), and a whole host of quality-of-life improvements. The game looked better, felt better to play, and was surprisingly approachable for someone who hadn't played in over two years.
Eight years after release, and The Witcher 3: Wild Hunt is still one hell of a game.
An incredible adventure from start to finish
I don't need to explain The Witcher 3 to you, right? It has been more than eight years since it released... It's about Geralt of Rivia, a Witcher that slays monsters, searching for Ciri, someone very dear to Geralt that just happens to have the power to save (or end) the entire world. That all make sense to everyone? Good. This is my first time actually seeing the latter half of the game, though, experiencing the end that I cultivated over 100 hours of actual playtime.
I explored a gorgeous, often-macabre world that feels real, with countless stories and hidden adventures entirely separate from the main campaign that are filled with heart, character, and surprises. I met a vast roster of well-written, believable characters with distinct personalities, motives, and beliefs. I cultivated a Geralt of Rivia that was ironbound in his beliefs, but still capable of compassion and selflessness. I also slashed and blasted my way through endless hordes of terrifying monsters, ethereal shades, and the lowest dregs of human society.
After all that... Wow. It has been a long time since a game so completely and utterly seized my entire brain, fueling an obsession that inhabited all my free time and even snuck into my dreams. The Witcher 3: Wild Hunt almost became a second full-time job, with over 70 hours poured into it over two weeks. I sought out every mystery, explored every corner, and experienced as much as I could. By the time I realized I was finally, actually done, it was because I had done every single quest in the game (except for finding every Gwent card... I don't know what I'm missing). I had fully explored every single region, tracked down every point-of-interest (except for many of the repetitive, countless sunken treasure bits around Skellige). I played The Witcher 3 until I ran out of game to play, and then I considered New Game+ to do it all over again.
There was so much game in The Witcher 3: Wild Hunt, so the knowledge that I had not one, but two DLC expansions to explore when the credits finally rolled... It made me a very happy gamer, indeed. Suffice to say that CD PROJEKT RED did an excellent job with both expansions, adding a ton of new content to The Witcher 3: Wild Hunt with new stories, areas, side quests, and game features. From beginning to end, though, I was amazed with Blood and Wine.
An expansion that's almost an entire game on its own
The Witcher 3's Heart of Stone expansion is very good. It's exactly what you expect from an expansion — a modest new area with approximately 10 hours of new content and a handful of new game features (new Gwent cards, loot, and Rune upgrades). I enjoyed it immensely, but I was not adequately prepared for the Blood and Wine expansion because of it. Set in a new region, the Duchy of Toussaint, Blood and Wine is an immense DLC expansion larger than many entire games... And it's added onto an already incredibly huge RPG.
When I first saw Toussaint, heavily inspired by France, I was shocked by the size of the region map. Those surprises continued as I realized just how many side quests and optional content was packed onto this map, much of it with evocative storylines, full cutscenes, and even multiple layers of connected quests and adventures. Of course, there's also a fantastic new storyline featuring a murder conspiracy and plenty of deadly vampires, with different endings depending on your choices.
Blood and Wine elevated my The Witcher 3 addiction, and I ended up exploring Toussaint for 30 hours in five days before I realized my time in this glorious game was coming to an end.
All I can say is... Wow
Image 1 of 5
In May 2015, CD PROJEKT RED set a new standard for open world RPGs and is still considered to be one of the best in the genre. Yes, it was rough around the edges at launch and filled with plenty of bugs (and some of those bugs are still there), but The Witcher 3 has also evolved since its comparatively humble beginnings. The Witcher 3: Wild Hunt runs beautifully on Xbox Series X and Xbox Series S, with improved visuals, performance, approachability and accessibility, and a hecking lot of extra content and features.
There has never been a better time to be a gamer, as there have been some incredible games released this year (and more to come). The Witcher 3 can still hang with the newer, shinier toys in our collective toybox, though, and remains an amazing game to play. It is now one of my most memorable gaming experiences to date. If you never finished The Witcher 3 the first time around, or simply haven't played it all due to its slowly growing age, then put it on your list. The Witcher 3: Wild Hunt is still one of the best Xbox games in 2023, especially if you're like me and are finishing it for the very first time.
If you want a blast from the past (not that far into the past), you can read our original The Witcher 3: Wild Hunt review for Xbox One from 2018, written by the ever charming (and still present) Jez Corden.
Get the Windows Central Newsletter
All the latest news, reviews, and guides for Windows and Xbox diehards.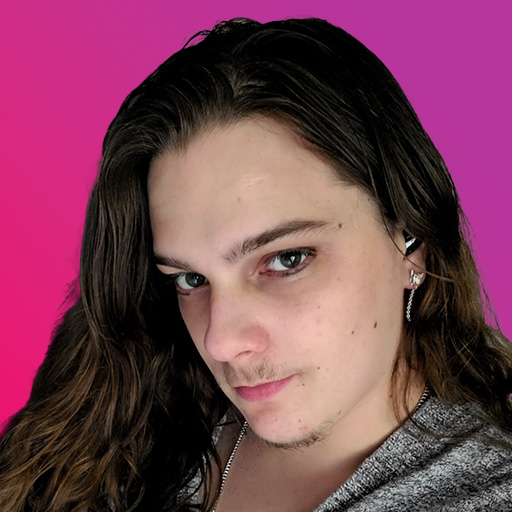 Zachary Boddy (They / Them) is a Staff Writer for Windows Central, primarily focused on covering the latest news in tech and gaming, the best Xbox and PC games, and the most interesting Windows and Xbox hardware. They have been gaming and writing for most of their life starting with the original Xbox, and started out as a freelancer for Windows Central and its sister sites in 2019. Now a full-fledged Staff Writer, Zachary has expanded from only writing about all things Minecraft to covering practically everything on which Windows Central is an expert, especially when it comes to Microsoft. You can find Zachary on Twitter @BoddyZachary.
Thank you for the reminder on the Witcher 3. It forever changed my expectations of what a computer-based RPG can and should be. Before that, I had thought that Knights of the Old Republic set the bar for character and storytelling and Bethesda (Elder Scrolls and Fallout) were the only ones to really put the "open" in modern open-world 3D RPGs. The Witcher 3 elevated both of those (though the world was not QUITE as interactive as Bethesda games and absent a 1st-person view, it felt slightly less immersive, but it was close). For those of us whose favorite genre is the story-based open-world RPG, I think the Witcher 3 *was* the best game ever made, even accounting for the obvious technological advances over time.

I think CDPR nailed all the same strengths with Cyberpunk 2077 and took the crown for best game from its own Witcher game, by improving on The Witcher with many more mechanics and things to do (so it felt less repetitive) and by making it first person (I know some like and some dislike that -- personally I much prefer first person for gameplay, but wish the cut scenes were in third person like in the Witcher, but I get the artistic goal they had, where they only used 3rd person to achieve certain very emotional effects). It's the only game that holds an even dearer place in my heart than the Witcher 3, and I expect the upcoming Phantom Liberty to be on the order of Blood & Wine.

I've not yet played BG3, and will be so busy with Starfield and Phantom Liberty probably through most of 2024 and possibly beyond that I don't know when I will, but I hope to.

And for one big historical callback, for any of the older gamers (or those who go back and play old classics), Ultima IV was the FIRST major open-world RPG with a compelling story (to the extent that was possible in 1980s games) and making moral choices in the game that affected many characters. I would hope it could always get a mention in these kinds of discussions. It was the first game that I played through to the end, not just because I wanted to beat it, but because I needed to know how the story would unfold and what the implications of my actions were. The Witcher 3, KOTOR, Cyberpunk 2077, and Ultima IV all shared that hold on me.

Reply

Thank you for the reminder on the Witcher 3. It forever changed my expectations of what a computer-based RPG can and should be. Before that, I had thought that Knights of the Old Republic set the bar for character and storytelling and Bethesda (Elder Scrolls and Fallout) were the only ones to really put the "open" in modern open-world 3D RPGs. The Witcher 3 elevated both of those (though the world was not QUITE as interactive as Bethesda games and absent a 1st-person view, it felt slightly less immersive, but it was close). For those of us whose favorite genre is the story-based open-world RPG, I think the Witcher 3 *was* the best game ever made, even accounting for the obvious technological advances over time.

I think CDPR nailed all the same strengths with Cyberpunk 2077 and took the crown for best game from its own Witcher game, by improving on The Witcher with many more mechanics and things to do (so it felt less repetitive) and by making it first person (I know some like and some dislike that -- personally I much prefer first person for gameplay, but wish the cut scenes were in third person like in the Witcher, but I get the artistic goal they had, where they only used 3rd person to achieve certain very emotional effects). It's the only game that holds an even dearer place in my heart than the Witcher 3, and I expect the upcoming Phantom Liberty to be on the order of Blood & Wine.

I've not yet played BG3, and will be so busy with Starfield and Phantom Liberty probably through most of 2024 and possibly beyond that I don't know when I will, but I hope to.

And for one big historical callback, for any of the older gamers (or those who go back and play old classics), Ultima IV was the FIRST major open-world RPG with a compelling story (to the extent that was possible in 1980s games) and making moral choices in the game that affected many characters. I would hope it could always get a mention in these kinds of discussions. It was the first game that I played through to the end, not just because I wanted to beat it, but because I needed to know how the story would unfold and what the implications of my actions were. The Witcher 3, KOTOR, Cyberpunk 2077, and Ultima IV all shared that hold on me.

Thanks for the response! Knights of the Old Republic (specifically 2) was one of the first games I ever played, and one of the few games I completed before the last few years. Skyrim was another, and both these games had huge impacts on me as a person and a gamer. Glad I can finally add The Witcher 3 to that list, and I'm hoping to revisit CP2077 after Phantom Liberty comes out to finish that one, too.

Reply