ASUS ROG Ally one month later: Here are 5 things I want you to know before buying
ASUS ROG Ally: 5 things you need to know.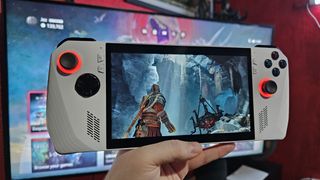 (Image credit: Windows Central | Jez Corden)
Unexpectedly, the ASUS ROG Ally has increasingly become a primary gaming machine for me, over my aging RTX 2070 Ti laptop and my Xbox Series X. The ASUS ROG Ally is a truly remarkable thing, offering the kind of portable power that dreams were made of. I wrote a short while ago about how I was wrong about the ASUS ROG Ally, having previously opted to stick with my Steam Deck. However, like a magpie, I couldn't resist the new shiny thing. After a few weeks of testing, I found that I do prefer the ASUS ROG Ally overall, and forwarded my Steam Deck to a new home.
Despite that, do I recommend the ASUS ROG Ally? Our ASUS ROG Ally review has a lot more detail, but if you're not interested in benchmarking and just want a list of basic (and sometimes major) caveats with this thing, here are my five top things you absolutely need to know before buying this thing. After all, it's not exactly cheap.
1. Windows is heaven, Windows is hell
The ASUS ROG Ally is powered by Windows 11, which is its biggest strength and biggest weakness, simultaneously. Much like my experiences with running Windows 11 on the Steam Deck, Windows just isn't designed for this type of system, and requires a bunch of hackjobbery to get things even vaguely approaching usability.
On the Steam Deck, I was at the mercy of independent third-party tools. They were all very good, of course, but you never know how long they'll remain supported. A big company like ASUS should be able to provide a better experience, right? Well ... about that.
Configuring the ASUS ROG Ally is about as complex as configuring a full gaming PC. Irritatingly, there are four separate apps you will need to use to configure games on the ASUS ROG Ally. AMD's own software for the GPU and chipset stuff, MyASUS app (which requires a login), and the Armory Crate ASUS ROG app along with its overlay. Each app offers different updates for the different components on the device, and ensuring the device is up to date is important, because it's still very much in a "development" phase, with polish and improvements gradually hitting the device.
They do work generally, but they ain't pretty. I've often had the apps fail to load on boot sometimes, and sometimes the buttons which control the Armory Crate interfaces stop working for no real reason. My instinct is to blame UWP, but it seems likely that some other type of platform would have come with performance caveats.
There's a great resource over on reddit at /r/ROGAlly, as well as a Discord server. But unless you're prepared to jump through hoops occasionally for certain games, much like PC gaming in general, you might be better off with a Steam Deck which has a far more intuitive interface.
2. Managing battery life
Another thing about the ASUS ROG Ally is having to learn how to manage battery life. Again, due to Windows, managing your battery life on a device like this is far from intuitive, and the issues extend even to laptops and Windows-based tablets. Managing battery life has improved in recent years, but Windows' vast bloat, unnecessary data analytics, and other annoying background processes make it a power hog compared to the Steam Deck. As such, you may find yourself micromanaging the device a little more than you'd have otherwise hoped.
More Asus ROG Ally
- Best ROG Ally accessories
- Best ROG Ally screen protectors
- ROG Ally specs
- ROG Ally battery life
- How to play Diablo 4 on ROG Ally
The Armory Crate overlay (accessible via the button on the left of the display, below the Xbox-style view key) will help you set different power modes. These can vastly improve your battery life if you know what you're doing.
By default, there's a 10w "Silent" profile. This mode lowers how much power the ROG Ally is using, and is ideal for playing 2D games or minimally demanding titles at lower frame rates. You can save a lot of battery power using this profile as necessary. Playing Final Fantasy 6 in this mode, I get around 3-4 hours of battery life which is quite respectable. 3D games will generally need to run in a 15w profile, however, and more demanding games will need the 25w Turbo mode, which essentially will only last about 30 minutes without being plugged in. You can also boost this further by setting up your own manual mode via Armory Crate. I've seen my ROG Ally hit 40w in this mode with a compatible charger.
In addition, there's a hidden setting in MyASUS that lets you turn on battery health mode, limiting the maximum charge to 80%. Generally, batteries start to degrade if they're allowed to hit maximum charge all the time, which is why these settings are becoming more prevalent. It's hidden away, though, much like most of Windows' nuanced battery management features.
Again, all of this stuff is just needlessly complicated by Windows itself to some degree, with the Steam Deck providing a more streamlined experience.
3. Dock off
Anyone had this issue running an ASUS ROG Ally to a 4K TV via a dock? Even setting the desktop res to 1080p, it still tries to output a 4K signal and the result is... not good. Tried diff cables (works fine with XSX or my laptop). Bug with Ally?#ASUSROGAlly @ASUS_ROG pic.twitter.com/OrjbjqTuS3July 17, 2023
Absolutely my biggest annoyance with the ASUS ROG Ally right now boils down to accessories. It's unclear what types of docks do and don't work with the ASUS ROG Ally, and availability doesn't help proceedings either. I'm not sure if this is an ASUS issue, a Windows issue, or an AMD issue, but for the past week, I've been battling with trying to connect this thing to my TV. I have a huge array of laptop docks lying around, and I couldn't get any of them to give me a stable signal for running games to an external display despite them meeting the specs "on paper." Finally, it was Syntech's Steam Deck dock to the rescue, but it shouldn't need to be this complicated to figure out what will and won't work.
NVIDIA offers some software that forces external displays connected to it to adopt a specific active display signal. However, AMD does not. The configuration software in the ASUS ROG Ally doesn't let you manually force a specific active signal display on an external monitor or TV, regardless of how you set up the desktop display resolution. The disparity results in choppiness in games on docks that don't allow for manual EDID configurations. In the end, I picked up this EVanlak 1080p HDMI EDID emulator to force the active monitor signal to 1080p, and it worked like a charm. I had to become an expert in Power Delivery standards, HDMI cable speeds, and USB-C 3.1 cable specifications to get there, though.
Of course, docks that are certified for the ASUS ROG Ally are naturally going to give you a better experience. However, since I'm based in the UK and the official ASUS dock isn't yet available outside of the United States, I had some trouble finding something compatible. The Steam Deck also enjoys generally better support for accessories, owing to its more accessible price point. Many of the Steam Deck accessories do work with the ASUS ROG Ally, however, but it's not always clear which do, and which don't. It would be nice if ASUS created an ecosystem of certified products.
4. Unfixable design defects
Another major flaw with the ASUS ROG Ally pertains to its design. A growing storm over the ASUS ROG Ally SD card reader has seen users simply obtain refunds, rather than replacement units. It signals the likelihood that ASUS isn't going to be able to fix this one without a major design revision.
Sadly, ASUS placed the SD card slot reader right on top of an external heat vent. If you're someone who uses the ROG Ally frequently in Turbo or overlocked Manual mode, the heat generated by the vent has been warping and damaging the SD card slot reader, and occasionally, the SD cards themselves. Even the best ASUS ROG Ally microSD cards have been succumbing to the heat.
I haven't yet encountered this issue at my end, but dozens of other users have. ASUS issued an emergency BIOS update to boost the fan speeds of the default power profiles in response to try and lower the operating temperature, but it's more of a band-aid fix than something permanent. The Steam Deck SD card slot is on the underside of the device, far from the heat sources.
There are a few other minor design flaws that are irritating. While I love the buttons, triggers, and the overall weight and balance of the design, the angular chassis makes skinning almost impossible. If you're not a fan of the white colorway, you're pretty much stuck with it. The back buttons on the reverse of the device are also too large and far too sensitive. It's way too easy to accidentally press them, they're also positioned incredibly uncomfortably. You can disable them in the software, but it would've been nice to have them, had they been working properly. I also really miss the touch cursor pads on the Steam Deck. Your ASUS ROG Ally screen will be a fingerprint magnet since you have to use it more like a tablet to navigate Windows 11.
5. Despite the problems, I still love it
Despite all of the above problems, I still love using the ASUS ROG Ally over other devices I've used in this nascent category. The device's lighter weight, more balanced profile, superior sticks, buttons, and triggers make for an overall more pleasant "Nintendo Switch"-like experience. For comparison's sake, the Steam Deck is a huge, bulky boy, and while I love that device too, the ROG Ally is giving me an experience closer to what I expect with PC gaming. I get the full PC Game Pass on Windows 11 without having to leverage third-party tools, and I don't need to wrestle with Linux to get things like Battle.net or GOG working. I'm fairly comfortable working with Windows and all of its foibles as well. But best of all is the ROG Ally's raw power.
This thing is a monster. Running games like God of War, Cyberpunk 2077, and Final Fantasy 7 Remake on maximum settings at 60 frames per second or even higher is far easier to accomplish on the ROG Ally. Its lighter weight and sleeker profile make it easier to travel with. This is the portable Xbox I've always wanted, and my Xbox Cloud Gaming usage has effectively hit zero thanks to this device.
But yes, there are a lot of caveats for its price point. As a techie, I don't mind the "early adopter" experience (long-suffering Windows 10 Mobile user, yay). But I wouldn't recommend the ASUS ROG Ally without first explaining its downsides.
An exciting new PC gaming category
Whether you're a Steam Deck fan, an ASUS ROG Ally fan, or on something like the GPD Win devices, it's quite clear that there's a new PC category in town.
The form factor seems to have taken Microsoft by surprise somewhat, given the fact there's virtually no support for this type of device within Windows 11 itself, beyond the rudimentary tablet interfaces of yesteryear. I have it on good authority that Microsoft has noticed this device category now, though, and has a task force working on improving the experience in Windows quite hastily.
Navigating Windows using an Xbox controller is an absolute nightmare. Even the PC "Game Bar" doesn't really properly support a controller, with pop-ups and windows that require a mouse to navigate. Navigating Windows using a joystick-bound cursor is a chore, and the voluminous bulk of Windows is a RAM hog on a device like this, which would be better suited for gaming tasks. Herein lies the Steam Deck's main advantage, ultimately. The OS, chips, and interface are all designed for its form factor, whereas the ASUS ROG Ally is using overlays to try and mitigate Windows' shortcomings.
If you're used to Windows PC gaming and navigating its flaws, you will be more than happy with the ASUS ROG Ally. Just don't go in blind.
Get the Windows Central Newsletter
All the latest news, reviews, and guides for Windows and Xbox diehards.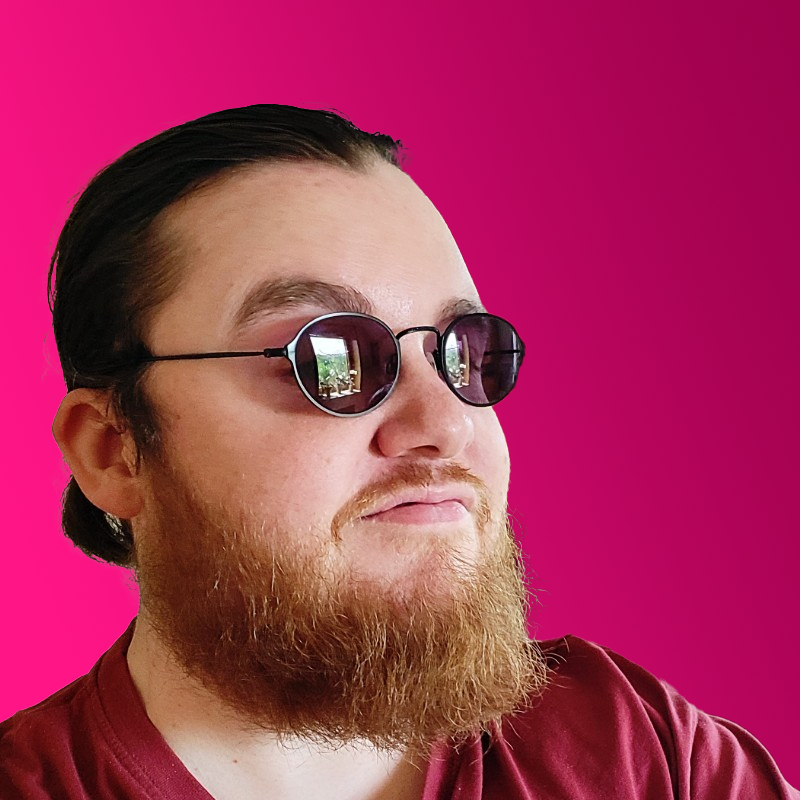 Jez Corden a Managing Editor at Windows Central, focusing primarily on all things Xbox and gaming. Jez is known for breaking exclusive news and analysis as relates to the Microsoft ecosystem while being powered by caffeine. Follow on Twitter @JezCorden and listen to his Xbox Two podcast, all about, you guessed it, Xbox!