"The motherboards are incompatible and we have overhauled the internals significantly": Valve's product designer shuts down the prospect of upgrading your OG LCD Steam Deck with a custom OLED screen — but is it actually impossible?
Upgrades to Valve's portable PC gaming handheld are welcome, but can those who bought the first version manually install an OLED screen?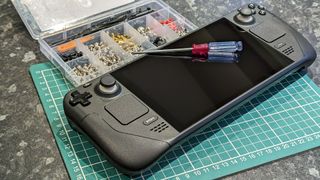 (Image credit: Ben Wilson | Windows Central)
What you need to know
Valve's Steam Deck handheld PC gaming device has a new OLED model with enhanced battery life, reduced weight, and display enhancements.
DIY enthusiasts can expand storage and improve cooling for the original Steam Deck model but face limitations in upgrading the LCD screen to OLED.
Due to complex technical disparities in power, connections, and physical dimensions, the prospect of a manual OLED screen replacement is dismissed by Steam Deck designers.
---
Valve, pioneers of arguably the most significant dynamic shift in modern-day PC gaming, bravely took its well-established Steam platform as a combined digital store and portable game library into its barely-chartered hardware category with the Steam Deck.
It remains one of our favorite handheld consoles, explaining in our initial Steam Deck review how it completely redefined portable PC gaming. Following a relatively short wait for a mid-generation refresh, the recent Steam Deck OLED announcement details better battery life, lighter overall weight, and all the visual enhancements that come with this modern display tech.
Contrary to the company's original statements of being "harder than you think" to step away from its traditional 7-inch LCD screen, it seems that graduating the Steam Deck to an OLED alternative was a higher priority for Valve than initially implied. However, glancing at the differences between an original Steam Deck and an OLED Steam Deck raises some crucial questions.
Can't I just replace my Steam Deck LCD screen?
Self-installed improvements began to surface shortly after the Steam Deck launched, primarily to expand the storage of the affordable entry-level 64GB with an M.2 2230 solid-state hard drive like the Sabrent Rocket, generally up to 1TB (1,000GB.) Third-party replacements for the internal cooling fan soon followed, with specific parts designed for either the 'original' launch model or the 'revised' edition with slightly different internals.
With a bit of careful DIY, it is possible to increase the storage capacity and cooling performance of a day-one model, alongside replacing the Steam Deck's LCD screen without destroying it in the process. However, current owners of a first-edition thinking about upgrading their screen to create a homemade Steam Deck OLED are so far out of luck, as Valve's Product Designer Lawrence Yang pointed out on X (previously Twitter.)
You won't be able to swap displays between LCD and OLED models - the motherboards are incompatible and we have overhauled the internals significantly. We will be working with iFixit again to provide replacement parts and guides for Steam Deck OLED though.November 9, 2023
Besides the physical size difference preventing users from buying a third-party OLED touchscreen replacement for the modern Steam Deck and retroactively fitting it into an LCD model, the connection types and power requirements for OLED are entirely different. The lack of a backlight requirement alone reduces the power draw of an OLED panel, but removing it doesn't leave enough room to fit an LCD-to-OLED power converter inside the Steam Deck.
The concept of engineers painstakingly selecting each component inside the Steam Deck to maximize efficiency and prevent overheating is primarily why Valve advised against oversized SSD replacements in the first place. Anything that affects the airflow or positioning of parts will inevitably affect thermals, and there isn't a reasonable option for retrofitting an OLED screen into an original Steam Deck model right now.
Is Steam Deck OLED worth the upgrade?
There are more intricate changes under the hood for the latest Steam Deck than just how it displays colors and their brightness. A boost to 90Hz from the stock 60Hz means potentially smoother gameplay, though much of that depends on your game of choice. I stick with a 40Hz cap on Steam Deck for many AAA titles as a comfortable in-between the 30 FPS of cinematic console gaming and the almost limitless framerates of PC gaming, so that isn't enough to tempt me.
Even the boost to battery life comes as a side effect of replacing the bulky LCD screen with an OLED upgrade, and the lower power draw of the latter helps push it up to 50Whr. Again, this doesn't mean you can play the likes of Cyberpunk 2077 for more than 90 minutes or so (with carefully selected graphical settings,) but less demanding games will keep this new Steam Deck alive for longer than ever.
Swipe to scroll horizontally
| Header Cell - Column 0 | Steam Deck | Steam Deck OLED |
| --- | --- | --- |
| Release date | Feb. 25, 2022 | Nov. 16, 2023 |
| CPU | 7 nm AMD APU Zen 2 4c/8t, 2.4-3.5GHz (up to 448 GFlops FP32) | 6 nm AMD APU Zen 2 4c/8t, 2.4-3.5GHz (up to 448 GFlops FP32) |
| Display | 7-inch IPS LCD 1280 x 800 x RGB | 7.4-inch HDR OLED, 1280 x 800 x RGB |
| Refresh Rate | 60Hz | Up to 90Hz |
| Connectivity | Bluetooth 5.0, Wi-Fi 5 | Bluetooth 5.3, Wi-Fi 6E |
| Battery | 40Whr battery. 2 - 8 hours of gameplay | 50Whr battery. 3-12 hours of gameplay |
| Weight | Approx. 669 grams | Approx. 640 grams |
It's a bittersweet pill for anyone who recently bought a launch model with an LCD screen, especially with the recent Steam Deck seeing a price drop of up to $200. However, I still use my 'OG' model daily and have no real issues. Realistically, the battery will eventually lose its ability to hold a full charge, just as any smartphone or laptop would in the same way. By then, I hope to see more information on the Steam Deck 2 follow-up.
Otherwise, this stokes more fire between Steam Deck and modern competitors like the Lenovo Legion Go. Each rival has more advanced hardware and a price tag to match upon release, so the temptation to reset and sell an older Steam Deck gets stronger each time. Would you consider cashing in your OG Steam Deck for the OLED upgrade? Let me know in the comments.
Get the Windows Central Newsletter
All the latest news, reviews, and guides for Windows and Xbox diehards.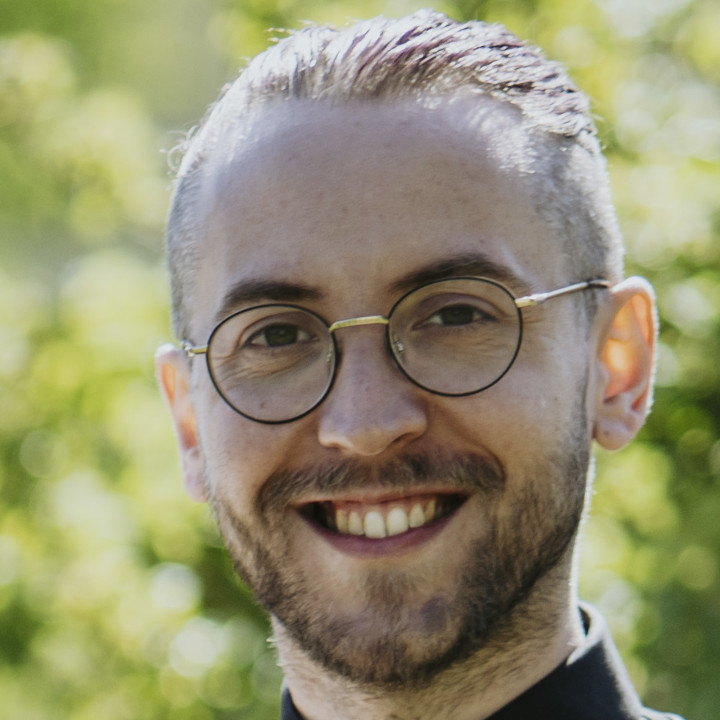 Ben is the channel editor for all things tech-related at Windows Central. That includes PCs, the components inside, and any accessory you can connect to a Windows desktop or Xbox console. Not restricted to one platform, he also has a keen interest in Valve's Steam Deck handheld and the Linux-based operating system inside. Fueling this career with coffee since 2021, you can usually find him behind one screen or another. Find him on Mastodon @trzomb@mastodon.online to ask questions or share opinions.