Report: 'Mortal Kombat 1' is a reboot, with a full reveal and launch date imminent
Reported leaks and official teases hint at the return of Mortal Kombat.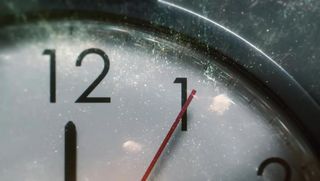 (Image credit: NetherRealm Studios)
What you need to know
Ed Boon, the co-creator of the iconic fighting franchise Mortal Kombat, has released a teaser for the next entry in the series.
This was followed up by a leak from Twitter user @billbil-kun stating this new game will be called Mortal Kombat 1 and it will be launching on Xbox Series X|S, PlayStation 5, Nintendo Switch, and PC.
Mortal Kombat is a long-running series of fighting games that was controversial back in the 1990s for its gory, violent gameplay that sparked the creation of the ESRB classification system for video games.
---
Update #2: Mortal Kombat 1 has been officially revealed with a cinematic trailer that confirms that it will be a reboot of the franchise and will launch on Sept. 19, 2023.
Update #1: Ed Boon has dropped another teaser video on his Twitter account with the date May 18, 2023, 6:00am PT, indicating that the next Mortal Kombat game will be officially revealed at that time.
Tomorrow is a new dawn. #MortalKombat pic.twitter.com/VAxjF1rFdjMay 17, 2023
Original:
On May 10, 2023, Ed Boon, the co-creator of the long-running Mortal Kombat franchise and chief creative officer for NetherRealm Studios, uploaded a mysterious video on his Twitter account with the hashtag #MortalKombat.
Does anyone know what time it is? #MortalKombatpic.twitter.com/pXY2wliddeMay 10, 2023
It shows a clock moving forward in time, stopping at 11:00 before skipping to 1:00. This video was hinting that the next entry in the Mortal Kombat series wouldn't be Mortal Kombat 12, but a remake of the original Mortal Kombat or possibly a reboot of the series.
Not long after, noted Twitter leakster billbil-kun revealed the game's name, which hints that the next Mortal Kombat title will indeed be a reboot of the series.
We at Windows Central have confirmed through our sources that the information provided by billbil-kun is indeed legitimate. The post says that the next Mortal Kombat from NetherRealm Studios and Warner Bros. Games will be called "Mortal Kombat 1." It is scheduled to be released for Xbox Series X, Xbox Series S, PlayStation 5, Nintendo Switch, and PC. Our sourcing suggests the game will be revealed in full in the next couple of weeks.
The Twitter post also lists the retail prices for each version of the game:
The Standard edition will cost $69.99 on PlayStation 5 and Xbox Series X|S, while the Nintendo Switch version will cost $59.99
The Premium edition will cost $109.99.
The Kollector's edition will cost $249.99 on PlayStation 5 and Xbox Series X|S.
Our sourcing suggests that Mortal Kombat 1 is targeting a September 2023 launch window, although plans may be in flux. We've heard that the MK1 character pass will feature various properties owned by Warner Brothers, including Peacemaker from the DC Universe, and possibly even Homelander from comic book series The Boys, amongst others we have yet to confirm.
With the Summer Games Fest marketing season rolling in, with events for Xbox, PlayStation, and others on the horizon, you can fully expect to see the full official reveal for Mortal Kombat 1 and its release date by then.
Mortal Kombat is a fighting game franchise that has been around since 1992. It is an over-the-top and grim series known for its gory and violent gameplay, where you murder your opponents using brutal finishing moves dubbed "Fatalities". Back in the 1990s, the "Fatalities" mechanic sparked so much controversy that it contributed to the creation of the ERSB rating system to regulate mature content in video games.
Windows Central's take
Spoiler warning for Mortal Kombat 11: The next Mortal Kombat being a reboot of the franchise does make sense considering how the storyline of the previous game, Mortal Kombat 11 panned out.
Mortal Kombat 11's story mode was about a villain named Kronika who attempted to remake the Mortal Kombat universe in her image. She ultimately failed as the series' long-time protagonist, Liu Kang, managed to defeat her and undid the damage she wrought by resetting the Mortal Kombat universe to how it used to be but with new details.
Going off from the previous game and the leak, Mortal Kombat 1 may be a retelling of the original Mortal Kombat game. On the other hand, it may also be more likely to be a new prequel story that tells the tale of the very first Mortal Kombat tournament and the rise of The Great Kung Lao — an important background character in Mortal Kombat lore that has yet to make a playable appearance in any of the games.
It is exciting news to see Mortal Kombat returning after being gone for nearly four years and we can't wait to see what this new upcoming Xbox game has in store for fighting game fans.
Get the Windows Central Newsletter
All the latest news, reviews, and guides for Windows and Xbox diehards.
Alexander Cope is a gaming veteran of 30-plus years, primarily covering PC and Xbox games here on Windows Central. Gaming since the 8-bit era, Alexander's expertise revolves around gaming guides and news, with a particular focus on Japanese titles from the likes of Elden Ring to Final Fantasy. Alexander is always on deck to help our readers conquer the industry's most difficult games — when he can pry himself away from Monster Hunter that is!