Xbox Game Pass games list for Xbox Cloud Gaming (March 2023)
Every Xbox Game Pass game currently supported for Cloud Gaming.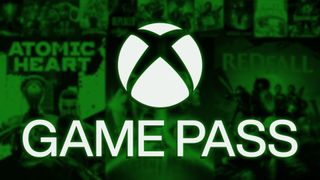 (Image credit: Windows Central)
Xbox Cloud Gaming is one of the best-selling points of Microsoft's premium online subscription service, Xbox Game Pass (opens in new tab). For a monthly fee of $15, you will be able to play an ever-expanding library of hundreds upon hundreds of Xbox games on iOS and Android devices through Microsoft's cloud servers.
With such a massive list of Xbox Game Pass games to play (opens in new tab), it can be very time-consuming to go through them all and pick out the best Xbox games (opens in new tab) that suit your tastes. Fear not; we at Windows Central have checked the Xbox Game Pass catalog and organized every Cloud-enabled Xbox Game Pass title into one comprehensive list.
We have also highlighted exactly which Cloud-enabled Xbox games feature touch support (👇🏻) so you'll know which titles can be played with a mobile device's touch-screen or with one of the best Xbox Cloud Gaming controllers (opens in new tab).
Note that some of the games on Xbox Game Pass are region-locked and may not be available in certain countries.
Xbox Cloud games coming to Xbox Game Pass
This list of cloud-enabled games will be regularly updated with new titles soon to be added to Xbox Game Pass every month and replace older titles whose scheduled release dates have long passed.
Guilty Gear -Strive- — March 7
Why you can trust Windows Central Our expert reviewers spend hours testing and comparing products and services so you can choose the best for you. Find out more about how we test.
Guilty Gear -Strive- is the newest entry of Guilty Gear, a long-running fighting game franchise filled with over-the-top action, gorgeous anime visuals, and a roster of insane playable characters oozing with style. -Strive- brings to the table beautiful animations that seamlessly blend 2D/3D graphics together and a revamped combat system that is inviting for newcomers and laden with a mountain of mechanics for veterans to master.
Dead Space 2 (EA Play) — March 9
Dead Space 2 is the second entry of EA's critically acclaimed Dead Space trilogy, and once again thrusts series' protagonist Isaac Clarke into another horrifying adventure. Trapped onboard a space station filled with man-eating Necromorphs, Isaac Clarke must fight through the nightmarish creatures and maintain his sanity long enough to escape this living hell alive.
Dead Space 3 (EA Play) — March 9
Dead Space 3 is the third and final entry of the Dead Space trilogy and ends the ongoing story with a bang. After barely surviving the events of the previous games, an emotionally-scarred Isaac Clarke goes into hiding to drown his sorrows and avoid any more contact with the Necromorphs and the Markers.
Unfortunately, Isaac's wish is denied as he is coerced by EarthGov soldiers into assisting them in exploring the Necromorphs' potential origin – an ice planet called Volantis. With no option to escape and an evil cult worshipping the Necromorphs called the Church of Unitology hot at their heels, Isaac Clarke begrudgingly joins in EarthGov's expedition to Volantis, hoping to put an end to this nightmare for good.
Sid Meier's Civilization VI — March 16
Civilization VI is the sixth major entry of Sid Meier's Civilization franchise – a series of turn-based strategy games that task players to create and manage their own civilization. Your goal is to take a small community in the Stone Age and elevate it through the ages to become the world's most prosperous and powerful civilization.
How you accomplish this task is up to you — you can create a peaceful nation that uses trade and diplomacy to win favor with its neighbors or be a dictatorship that strives to conquer the world through open warfare.
Ni no Kuni II: Revenant Kingdom – The Prince's Edition – March 21
Ni No Kuni II: Revenant Kingdom is a sequel to Level-5's critically-acclaimed JRPG, Ni No Kuni: Wrath of the White Witch. Set in a world gripped in eternal war, you play as the young king Evan, who is on a quest to create a new kingdom and restore peace to the land.
Embark on an unforgettable adventure where you will battle giant monsters, explore locales filled with magic and wonder, and save the world from an ancient evil.
MLB The Show 23 – March 28
Get ready for the latest season of baseball action with MLB The Show 23. Immerse in the competition with improved realistic HD graphics, devise new strategies for your team with the revamped Franchise mode and the new "March to October" mode and play with your friends across any gaming platform with cross-play support.
Infinite Guitars – March 30
Infinite Guitars is an indie RPG with rhythm game elements where you fight to save what's left of mankind from the wrath of ancient killer robots. Gather a party of crazy rockstars and tear through -post-apocalyptic wastelands to salvage supplies and destroy the mechanoid menace in turn-based battles where you get to perform special, over-the-top music-based attacks.
Xbox Cloud games leaving Xbox Game Pass soon
These Xbox Cloud games will be leaving Xbox Game Pass in the near future. This list will be updated monthly to cover which games will be removed.
A Memoir Blue
Chinatown Detective Agency
ClusterTruck
Double Dragon Neon
Kraken Academy!!
MLB The Show 22
Power Rangers: Battle for the Grid
Xbox Game Pass (Cloud) list for iOS, Android, and PC
Note: Games marked with (👇🏻) support touch controls.
7 Days to Die
A Memoir Blue (👇🏻)
Age of Empires II: Definitive Edition
Among Us (👇🏻)
Amnesia: Collection (👇🏻)
Amnesia: Rebirth (👇🏻)
Anvil (Game Preview) (👇🏻)
Aragami 2 (👇🏻)
ARK: Survival Evolved Explorer's Edition
ARK: Ultimate Survivor Edition
As Dusk Falls (👇🏻)
Assassin's Creed Origins (👇🏻)
Assassin's Creed Odyssey (👇🏻)
Astroneer
Banjo-Kazooie (👇🏻)
Banjo-Kazooie: Nuts & Bolts
Banjo-Tooie (👇🏻)
Batman: Arkham Knight
Before We Leave
Beacon Pines
Ben 10: Power Trip (👇🏻)
Black Desert
Bleeding Edge
BLiNX: The Time Sweeper (👇🏻)
Bridge Constructor Portal (👇🏻)
Broken Age (👇🏻)
Bugsnax (👇🏻)
Chained Echoes
Chinatown Detective Agency (👇🏻)
Chivalry 2
Chorus
Cities: Skylines — Xbox One Edition (👇🏻)
Cities: Skylines – Remastered
Citizen Sleeper (👇🏻)
ClusterTruck
Coffee Talk (👇🏻)
Commandos 3 – HD Remaster
Contrast (👇🏻)
Cooking Simulator
Costume Quest
Crackdown 3
Cricket 22
Crimson Skies: High Road to Revenge (👇🏻)
Crusader Kings III
Danganronpa 2: Goodbye Despair Anniversary Edition (👇🏻)
Danganronpa V3: Killing Harmony (👇🏻)
Darkest Dungeon
DayZ
DC League of Super-Pets: The Adventures of Krypto and Ace (👇🏻)
Dead by Daylight: Special Edition
Dead Cells (👇🏻)
Dead Space
Dead Space 2
Dead Space 3
Death's Door (👇🏻)
Deep Rock Galactic
Descenders
Destroy All Humans!
Dicey Dungeons (👇🏻)
DiRT 5 (👇🏻)
Disc Room (👇🏻)
Dishonored: Definitive Edition
Disney Dreamlight Valley: Founder's Edition (👇🏻)
Disneyland Adventures
DOOM (1993)
DOOM II (Classic)
DOOM 3
DOOM 64
DOOM (2016)
DOOM Eternal Standard Edition
Double Dragon Neon (👇🏻)
DJMax Respect V
Dragon Age: Origins (👇🏻)
Dragon Age II (👇🏻)
Dragon Age Inquisition
Dragon Quest Builders 2
Dreamscaper (👇🏻)
eFootball PES 2021 SEASON UPDATE STANDARD EDITION
Eastward
Edge of Eternity (👇🏻)
Embr
Empire of Sin (👇🏻)
Escape Academy (👇🏻)
Evil Genius 2: World Domination
Exo One (👇🏻)
F1 2021
Fable Anniversary
Fable II (👇🏻)
Fable III (👇🏻)
Fallout 3
Fallout 4
Fallout 76
Fallout: New Vegas
Far Cry 5
Five Nights at Freddy's 2
Five Nights at Freddy's 3
Five Nights at Freddy's 4
Floppy Knights (👇🏻)
Football Manager 2023 Console (👇🏻)
For Honor
For Honor: Marching Fire Edition
Forager
Forza Horizon 4
Frostpunk: Console Edition (👇🏻)
Fuga: Melodies of Steel (👇🏻)
Fuzion Frenzy (👇🏻)
Gang Beasts
Garden Story (👇🏻)
Gears of War 2
Gears of War 3
Gears 5 Game of the Year Edition (👇🏻)
Gears of War 4
Gears of War: Ultimate Edition
Gears of War: Judgement
Gears Tactics (👇🏻)
Generation Zero
Genesis Noir (👇🏻)
Ghost Song (👇🏻)
GoldenEye 007
Golf With Your Friends (👇🏻)
Gorogoa
Grid Legends
Guilty Gear -Strive-
Gungrave G.O.R.E.
Gunfire Reborn
Halo 5: Guardians
Halo Infinite Multiplayer Beta
Halo: Spartan Assault (👇🏻)
Halo: The Master Chief Collection
Halo Wars: Definitive Edition (👇🏻)
Halo Wars 2: Standard Edition (👇🏻)
Hardspace: Shipbreaker
Hellblade: Senua's Sacrifice (👇🏻)
Hello Neighbor 2
Hi-Fi RUSH
High On Life
Hitman Trilogy (👇🏻)
Hollow Knight: Voidheart Edition
Hot Wheels Unleashed – Game of the Year Edition
House Flipper
Human Fall Flat
HyperDot
Inside
Immortal Realms: Vampire Wars
Immortals Fenyx Rising (👇🏻)
Injustice 2
Inkulinati
Insurgency: Sandstorm
It Takes Two
Jetpac Refuelled (👇🏻)
JoJo's Bizarre Adventure All-Star Battle R
Joy Ride Turbo (👇🏻)
Jurassic World Evolution 2
Kameo: Elements of Power
Kill It with Fire
Killer Instinct: Definitive Edition (👇🏻)
Kraken Academy!! (👇🏻)
Lapin
Lawn Mowing Simulator (👇🏻)
LEGO Star Wars: The Skywalker Saga
Let's Build A Zoo
Life is Strange: True Colors (👇🏻)
Little Witch in the Woods (👇🏻)
Lonely Mountains: Downhill
Loot River (👇🏻)
Lost in Random (👇🏻)
Marvel's Avengers
Mass Effect: Andromeda
Mass Effect Legendary Edition
Matchpoint: Tennis Championships (👇🏻)
Merge & Blade
Microsoft Flight Simulator
Middle-earth: Shadow of War
Midnight Fight Express
Minecraft Dungeons (👇🏻)
Mirror's Edge Catalyst
MLB The Show 22 (👇🏻)
Monster Sanctuary (👇🏻)
Monster Train (👇🏻)
Moonglow Bay (👇🏻)
Moonscars
Mount & Blade II: Bannerlord
Norco
Mortal Kombat 11
Mortal Shell: Enhanced Edition
MotoGP 22
My Friend Pedro
My Friend Peppa Pig (👇🏻)
My Time at Portia
Naraka: Bladepoint
Need for Speed: Heat (👇🏻)
Need for Speed: Hot Pursuit (👇🏻)
Neon Abyss
New Super Lucky's Tale (👇🏻)
Ni no Kuni: Wrath of the White Witch Remastered (👇🏻)
Ninja Gaiden: Master Collection (👇🏻)
No Man's Sky
Olija
Omori
Opus: Echo of Starsong – Full Bloom Edition (👇🏻)
Ori and the Blind Forest: Definitive Edition
Ori and the Will of the Wisps
Outer Wilds
Overcooked! 2 (👇🏻)
Pac-Man Museum+
PAW Patrol Grand Prix
PAW Patrol Mighty Pups Save Adventure Bay (👇🏻)
PAW Patrol The Movie: Adventure City Calls (👇🏻)
Peggle 2 (👇🏻)
Pentiment (👇🏻)
Perfect Dark
Perfect Dark Zero
Persona 3 Portable (👇🏻)
Persona 4 Golden (👇🏻)
Persona 5 Royal (👇🏻)
Phantom Abyss
Phoenix Point (👇🏻)
Pikuniku
Pillars of Eternity: Complete Edition (👇🏻)
Pillars of Eternity II: Deadfire — Ultimate Edition (👇🏻)
Plants vs. Zombies: Garden Warfare
Plants vs. Zombies: Garden Warfare 2
Power Rangers; Battle for the Grid
PowerWash Simulator
Prey
Psychonauts (👇🏻)
Psychonauts 2 (👇🏻)
RAGE
Rainbow Billy: The Curse of the Leviathan
ReCore
Return to Monkey Island
Road 96 (👇🏻)
Rubber Bandits (👇🏻)
Rush: A Disney/Pixar Adventure
Scarlet Nexus (👇🏻)
Scorn (👇🏻)
SD Gundam Battle Alliance
Sea of Thieves (👇🏻)
Shadowrun Trilogy (👇🏻)
Shadow Warrior 3: Definitive Edition
Shredders
Sid Meier's Civilization VI
Signalis
Skate (👇🏻)
Skate 3
Slay the Spire (👇🏻)
Slime Rancher 2 (👇🏻)
Soccer Story
Solasta: Crown of the Magister
Soma (👇🏻)
Soul Hackers 2
Spacelines from the Far Out (👇🏻)
Spelunky 2 (👇🏻)
Stardew Valley (👇🏻)
Star Wars: Squadrons (👇🏻)
State of Decay 2: Juggernaut Edition
Stellaris: Console Edition
Stranded Deep
Subnautica
Superliminal (👇🏻)
Super Mega Baseball 3
Surgeon Simulator 2
Tainted Grail: Conquest (👇🏻)
Tell Me Why: Chapters 1-3 (👇🏻)
Terraria
The Ascent (👇🏻)
The Bard's Tale ARPG: Remastered and Renarkled (👇🏻)
The Bard's Tale IV: Director's Cut (👇🏻)
The Bard's Tale Trilogy (👇🏻)
The Dungeon of Naheulbeuk: The Amulet of Chaos (👇🏻)
The Elder Scrolls III: Morrowind
The Elder Scrolls IV: Oblivion
The Elder Scrolls V: Skyrim Special
The Evil Within
The Good Slice (👇🏻)
The Jackbox Party Pack 4
The Legend of Tianding
The Outer Worlds
The Pedestrian (👇🏻)
The Riftbreaker
The Sims 2
The Walking Dead: A New Frontier — The Complete Season (Episodes 1-5) (👇🏻)
The Walking Dead: Michonne — The Complete Season (👇🏻)
The Walking Dead: Season Two (👇🏻)
The Walking Dead: The Complete Season (👇🏻)
The Walking Dead: The Final Season
This War of Mine: Final Cut (👇🏻)
theHunter: Call of the Wild
Tom Clancy's Ghost Recon Wildlands
Tom Clancy's Rainbow Six Extraction
Tom Clancy's Rainbow Six Siege
Torment: Tides of Numenera (👇🏻)
Totally Accurate Battle Simulator (👇🏻)
Totally Reliable Delivery Service
Townscaper (👇🏻)
Trailmakers
Tropico 6 (👇🏻)
Turbo Golf Racing (👇🏻)
Turnip Boy Commits Tax Evasion (👇🏻)
Two Point Campus (👇🏻)
Umurangi Generation Special Edition (👇🏻)
Unpacking (👇🏻)
Unravel Two
Viva Piñata (👇🏻)
Viva Piñata: TIP (👇🏻)
Watch Dogs 2
Wasteland 2: Director's Cut (👇🏻)
Wasteland 3 (Xbox One) (👇🏻)
Wasteland Remastered (👇🏻)
Wolfenstein: The New Order
Wolfenstein: The Old Blood
Wolfenstein: Youngblood
Wreckfest (👇🏻)
Yakuza 0 (👇🏻)
Yakuza 3 Remastered (👇🏻)
Yakuza 4 Remastered (👇🏻)
Yakuza 5 Remastered (👇🏻)
Yakuza 6: The Song of Life (👇🏻)
Yakuza Kiwami (👇🏻)
Yakuza Kiwami 2 (👇🏻)
You Suck at Parking (👇🏻)
Enjoy the Xbox Game Pass library anywhere
With that, you now know where you can find each and every Xbox Game Pass title titled enabled for Xbox Cloud Gaming. Be sure to bookmark this page so you can keep up to date on the latest news of upcoming Xbox games to hit Xbox Game Pass.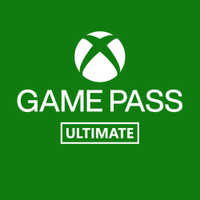 (opens in new tab)
Xbox Game Pass Ultimate
Play hundreds of your favorite games while on the go through Xbox Game Pass Ultimate. By paying a small monthly subscription fee, you can gain access to a wide variety of incredible features such as Xbox Cloud Gaming — which allow you to play games on Android and iOS mobile devices.
Buy from: Amazon (opens in new tab) | Xbox (opens in new tab)
Get the Windows Central Newsletter
All the latest news, reviews, and guides for Windows and Xbox diehards.
Alexander Cope is a gaming veteran of 30-plus years, primarily covering PC and Xbox games here on Windows Central. Gaming since the 8-bit era, Alexander's expertise revolves around gaming guides and news, with a particular focus on Japanese titles from the likes of Elden Ring to Final Fantasy. Alexander is always on deck to help our readers conquer the industry's most difficult games — when he can pry himself away from Monster Hunter that is!