Best Buy has an interesting deal that includes the Blue Yeti Blackout USB-powered condenser mic on sale for $109.99 with a $50 Ubisoft discount code. It's interesting for a couple of reasons. The first is that the Blue Yeti by itself usually goes for $129 when it's not on sale, so you're already saving $20 on the mic itself. The second interesting part is that normally Blue Yeti bundle deals include a very specific, and often older, video game. Getting just a straight discount code means you can buy whatever game you want from Ubisoft, which makes this a far better value than deals we've seen in the past. That's $70 in savings for you with this deal.
Let's play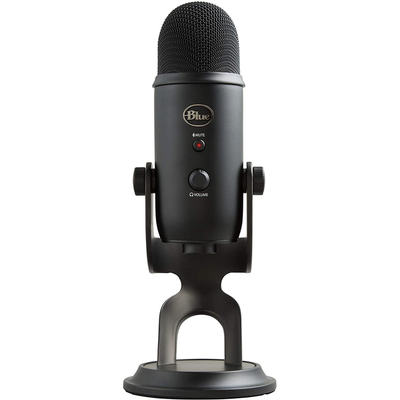 Unlike previous deals, the $50 code lets you get whatever Ubisoft game you want! Connects via USB for plug-and-play. The mic includes a desktop stand and four directional patterns for customized use. The tri-capsule array records any situation.
$109.99 $179.00 $69 off
The Blue Yeti is powered by USB so it's easy to just plug in and get it going. It's a condenser mic that includes a tri-capsule array that can record almost any situation.
You can choose from multiple patterns (cardioid, bidirectional, omnidirectional, and stereo) that allow you to pick up audio from a specific direction (directly in front of the mic, all around the mic, in front and back of the mic, etc.). You'll most likely want to go with cardioid if you plan to use this while playing games because it's the pattern designed to not pick up things immediately behind the mic, like the clicking of your mechanical keyboard.
The mic also features gain control, a mute button, and zero-latency headphone output.
It works with Windows XP and up or Mac OS X 10.4.11 or higher and requires a minimum of 64MB of RAM, which is a really basic requirement. It also comes with a three-year warranty.
The $50 Ubisoft code will only work on the Ubisoft Store, but that still gives you access to a wide variety of games. Try one of Ubisoft's great multiplayer games like The Division or Rainbow Six Siege since you now have a mic to talk to your teammates. Or you could pre-order the brand new Assassin's Creed Valhalla. The choice is yours!
We may earn a commission for purchases using our links. Learn more.