7 useful gifts I actually wanted as a college student
Things to make college life easier.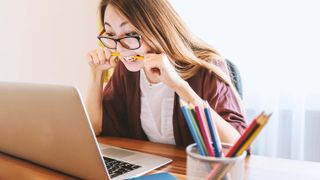 (Image credit: Pixabay)
The life of a college student can be really difficult, filled with stress and a lack of necessities. In order to pay for my education, I held two to three jobs at a time which meant I hardly had any openings in my schedule between work shifts, attending classes, and completing homework assignments. There were times when I hardly ever slept and didn't have the time to take care of my basic needs.
It's in times like these that I really appreciated getting thoughtful gifts from family members and friends that helped make college life a little easier. So, I'm here today to share gifts I actually appreciated receiving in college.
1. A new laptop or tablet (depending on field)
This one is pretty much a given. In order to keep up with notetaking and assignments it helps to have a reliable device. I always had to save up and buy my own devices in college, but it would have freed up my grocery budget quite a bit if someone had been nice enough to get a laptop for me. Ideally, one with plenty of battery power and the performance necessary for running programs I needed for my classes.
Each degree is a little different, so some students are better served with one of the best laptops while others will find working on one of the best tablets serves them better. Regardless, these are what I consider the best laptops and tablets for school.
2. Food, glorious FOOD!
Between attending classes, working on assignments, maintaining jobs, and paying for school, I hardly had any time (or money) to take care of my basic needs, such as grocery shopping. This led to me opening my pantry on several occasions only to find it bare. Sometimes, I went weeks on end eating disgusting Frankenstein concoctions like rice and mustard because that's all I had at the time, and I couldn't afford anything else.
This is where the gift of food really can make a difference to college students and make sure they get the nutrition they might not get otherwise. Thankfully, getting food to another person is a whole lot easier these days, such as with:
3. Netflix or another streaming service
As immortalized by the movie The Shining, "all work and no play" can make you go crazy. So having some kind of way to relax after a tough day of study is helpful, like with a streaming service. Of course, now that Netflix is cracking down on password sharing, getting your own access to the streaming service is necessary. That's where having a subscription to Netflix, Disney Plus, Max, Hulu, or Prime Video is really helpful.
Having this kind of thing in college helped me and my roommates make friends by allowing us to host movie nights or binge shows with a returning group of people. I still look back on those moments as some of the most fun times in my college life.
4. Software or App subscription
In addition to books and supplies, students in certain degrees also need to pay for software or program subscriptions. For instance, I took illustration and graphic design classes, so I paid for the Adobe Creative Suite in college. Meanwhile, one of my brothers went into engineering while another studied architecture, but both needed some sort of CAD program to do their work. You'll want to consult with your student to see what programs they need, but these are some common ones:
Note: The heavily discounted student versions of software often require proof of current student status in the form of a school ID and/or school email. So, make sure to have that ready when you go to subscribe.
5. Coffee machine & refills
I couldn't afford coffee in college, so I had to do without. 😭However, coffee is often a frequent and steady intake with college students, which makes constantly purchasing it from places like Starbucks or local coffee shops extremely expensive. That's why I love having my own Keurig coffee maker that allows me to quickly make a single serving that I can take on the go. It's far less expensive than buying my breakfast drink each morning and I love how fast it is. I really wish this had been available to me in college.
6. A heater and/or AC
My college roommates and I didn't have a lot of money, so we didn't want to spend too much on heating and cool our apartment. This made winters incredibly cold and summers really hot. However, I became considerably more comfortable once I purchased a small heater that doubled as a fan to keep my room at a good temperature all year.
7. An outing with friends
Some of my favorite college memories revolved around celebrating the end of a semester by going somewhere fun with friends. However, I often had to decline outings if they were too expensive for my budget. So, if you can afford to give a college student the ability to get out and do things with friends this can be very appreciated.
It might take a little more creativity depending on what's available near your student, but getting tickets to a local play, movie theater, theme park, concert, comedy show, or other event can really help break up the monotony of student life. You might even help them make lasting memories with lifelong friends or assist with the cost of a date.
BONUS: The gift to choose for themselves
You might see giving money or a gift card to a student as a kind of cop-out, but really it gives them the freedom they need to take care of themselves. That's the beauty of it. Whenever I was given cash for my birthday or the holidays, it often went toward school supplies, groceries, and rent. Sometimes it made it possible for me to go shopping so I could replace my overly worn-out clothes and shoes. Other times, it even allowed me to splurge and get something nice for myself, which I usually couldn't afford to do.
Gift card tip: I usually preferred gift cards and cash that wasn't designated for anything specific. This made it so that there was no added pressure on me to use it a certain way and allowed me to take care of pressing needs.
Presents a college student will actually appreciate
College can be an insanely stressful period in life where students don't have much time or money to take care of their needs. This being the case, giving gifts that are actually needed and appreciated could really help out during difficult times.
You can't go wrong with providing one of the best laptops or best tablets as student assignments are largely conducted on these devices. If your student simply needs to write and access distant programs on the cloud, then a tablet like Microsoft Surface Pro 9 with a keyboard accessory will work perfectly. Meanwhile, students using complicated programs downloaded locally will need a laptop like the Lenovo Yoga 9i. If they're using more demanding software then you might want to go with a more powerful option like the Razer Blade 18, though.
Another area I was always happy to receive help in was food. Students lead such busy jam-packed lives that it can be hard to find time to go shopping for groceries or even have the money to buy them. So, providing meals, DoorDash gift cards, or individual food items is always helpful.
Lastly, if you're not sure what to get a college student, cash or Visa gift cards are always a good choice. This allows them to take care of their needs while still allowing them to feel adult freedom.
Get the Windows Central Newsletter
All the latest news, reviews, and guides for Windows and Xbox diehards.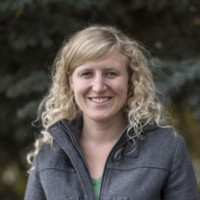 Self-professed gaming geek, Rebecca Spear, is one of Windows Central's gaming editors with a focus on Xbox and PC gaming. When she isn't checking out the latest games on Xbox Game Pass, PC, or Steam Deck; she can be found digital drawing with a Wacom tablet. She's written thousands of game guides, previews, features, and hardware reviews over the last few years. If you need information about anything gaming related, her articles can help you out. She also loves testing game accessories and any new tech on the market.