Using the Surface Book 3 in 2023 makes me wish that Microsoft would announce the Surface Book 4
Still great in 2023, the Surface Book deserves a revival.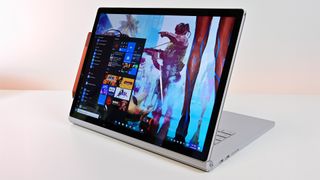 (Image credit: Future)
The Surface Book was one of the most powerful Surface devices available on the market in its category. Microsoft advertised it as "The laptop that can handle your biggest demands. Surface Book 3 brings together powerhouse performance and high-end graphics in a robust book that can also turn into a tablet or a portable studio."
Launching in May of 2020, it was well-loved by Surface enthusiasts and offered a Windows competitor to the MacBook Pro while also giving all of the best perks of being a tablet. This was at the height of the pandemic but missed the work-from-home buying frenzy that emptied most computers off store shelves. Our Surface Book 3 15-inch review came with a great recommendation but noted, like several other reviewers, that Microsoft was playing it safe, and this was more of the same as the results from the previous Surface Book 2 review.
With all of that in mind, let's look at some of the best features of the third iteration of the Surface Book, understand what happened to it, and whether it's worth using in 2023.
Back in 2021, Microsoft confirmed (via TrustedReviews) that it had discontinued the Surface Book line of products and replaced it with two devices, both warmly received by the team here at Windows Central: the Surface Laptop Studio and now the recently released Surface Laptop Studio 2. But for me, having the ability to detach the screen and use it as a stand-alone tablet is more appealing than having the adjustable angle screen as the Surface Studio line provides. I add my voice to the rest of the Surface fandom, saying Microsoft should revive the Surface Book.
My journey to the Surface oasis
Let's get to my thoughts on the Surface Book 3 in 2023. I decided to dip my toes into the Microsoft Surface pool and am blown away by the Book 3. From its dual modes to performance and quality-of-life features, I'm officially converted to the Surface faithful.
I began this new role at Windows Central to learn more about Microsoft Surface products. I went down the rabbit hole of trying to understand the past decade-plus of products that have spanned several categories and iterations. I decided it would be beneficial to grab an older surface product to initiate myself into the order of well-deserved fans that the Surface product line enjoys.
In this process, I kept coming across the sentiment that the Surface Book was sorely missed. I found several comments across videos and forums like "R.I.P Surface Book." So, I decided to see if I could find one.
Luckily, I could pick up a refurbished Surface Book 3 from Amazon for a surprisingly great deal at the time and looked at the specs. A 10th Gen Intel Core i5 with 8GB of RAM didn't blow my socks off, but I knew that it would be more than sufficient for research and writing up articles in Word, and I wanted to get my hands on the legendary Surface Book keyboard and try it.
How the Surface Book 3 holds up in 2023
Wow, the keyboard does not disappoint. I have several mechanical keyboards, MacBooks, and iMacs, and none of those can compare with the perfect travel distance, slight touch, and responsiveness of the Surface Book 3 keyboard. Having an adjustable backlight is a great plus as well.
Looking at the screen, it's simply fantastic. This is my first time using a 3:2 aspect ratio screen, and I never want to switch back. The extra real estate is excellent, especially while reading articles and managing multiple windows simultaneously. The resolution at 3000 x 2000 (267 PPI) also looks impressive, offering an outstanding PPI and incredible clarity. The touch screen itself is responsive and accurate. I am waiting for a Surface Pen to arrive so I can test out my hand at some sketching, but based on the general consensus around the web, I'm sure it will be a top-class experience.
I took the chance to update the Surface Book 3 to Windows 11 over the weekend, and it honestly feels faster and more responsive than it did with Windows 10. It gives the device a "next-gen" feel (even though it came out in 2020.) Boot-up is quick, and Windows start-up time is nothing noticeable.
Compared to my desktop rig running an i7 12700k, I'm not noticing a huge difference in performance between the Surface Book 3's 10th Gen Intel Core i5 versus the 12th Gen Core i7. Still, I'm also not pushing the Surface Book 3 through benchmarks or video editing.
Just for fun, I installed Valorant and gave it a try. Unfortunately, I couldn't get the game to perform even close to playable on the Intel Iris Plus graphics, but I could run some smaller games without an issue. That being said, this laptop isn't meant for gaming, and for the tasks I am throwing at it daily that relate to my actual workflow, it handles them like a champ.
My only main drawback so far, with a few weeks of use, is the speakers. They definitely aren't on par with most laptops, but this can be forgiven since they are basically coming from a tablet. Overall, I'm in love. Surface Book 3 is the best laptop I have ever owned regarding ease of use, comfort, and helping me get work done.
A great gateway into the Surface brand
I realize that for around the price that I paid for this refurbished Surface Book 3, I could have likely bought a device with better specs, but If I had gone for a 3-generation old Surface Pro or an old Surface Laptop, I don't think I would have been as excited for the future of the Surface brand as I am now.
And sure, with the recent exit of Panos Panay, the head of Microsoft Surface since its creation, things are looking more uncertain than ever in the last decade for the future of the Surface. Still, as a newcomer, I hope that Microsoft can listen to consumers and continue to find a place in the market to offer unique and exciting experiences for old and new fans.
Should you pick up a Surface Book 3 in 2023? This was the best gateway into the Surface brand for me, and I plan on using it as a daily workhorse for my work here at Windows Central. Its 2-in-1 nature and the ability to quickly flip to a tablet form factor give it incredible flexibility to meet my needs.
If you have never had the pleasure of using the Surface Book, I think it will go down as one of the most unique and fun devices released by Microsoft, and for me to get to use and experience its great consumer-forward features was worth the price of admission even if I was three years late.
Get the Windows Central Newsletter
All the latest news, reviews, and guides for Windows and Xbox diehards.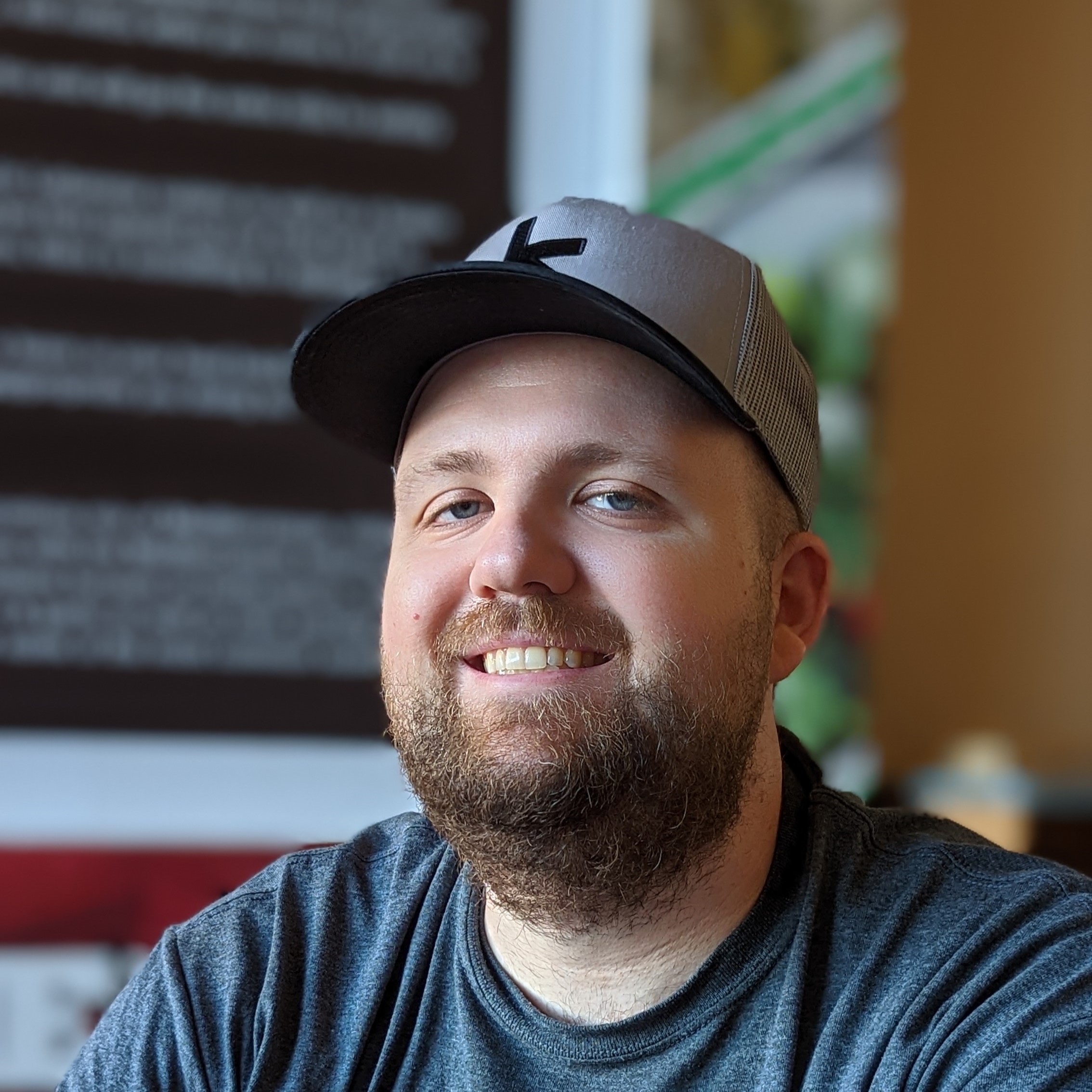 Colton is a seasoned cybersecurity professional that wants to share his love of technology with the Windows Central audience. When he isn't assisting in defending companies from the newest zero-days or sharing his thoughts through his articles, he loves to spend time with his family and play video games on PC and Xbox. Colton focuses on buying guides, PCs, and devices and is always happy to have a conversation about emerging tech and gaming news.
As someone who just recently replaced my Surface Book 2, I know exactly what you are talking about. I wonder if a 2 SKU approach might not be best. A Surface Laptop Studio 3 that has one model that can detach and one that cannot. Either that or make the whole thing lighter. Problem is you can't have as much inside. Trade offs.

Reply

Good read, Surface Book has an awesome form factor. The only elephant in the room is that you pay a premium for a device that is relatively unstable (although the SB3 is probably the most stable of the 3 iterations). The SLS seems to be more reliable because of its less exotic form factor while packing better specs.
And MS / shops do not sell the tablet or keyboard parts separate (eg would have been nice to be able to swap a part when its battery is bloated).

While a Surface Book 4 would be nice, I would prefer to see an option for a larger Surface Pro (eg 14" or 15", I mean if Apple and Samsung can do it why can MS not do it? Not even mentioning new 15-16" Chinese Windows tablets). And an option for a keyboard dock with extra battery and/or dgpu.

Reply