Here's how you might be able to attend Microsoft's Xbox FanFest during E3 2015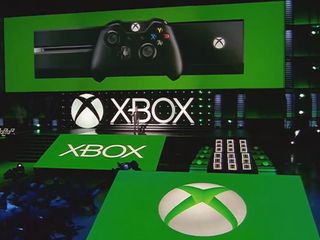 In May, Microsoft announced that it would hold Xbox FanFest as part of its E3 2015 activities in Los Angeles in mid-June. Today, more details were reveal on just how 500 lucky people will be able to attend the event, plus some other things Microsoft has in store for them.
First things first: In order to be eligible for Xbox FanFest, you have to be 21 years of age or over and have an Xbox Live Gamertag. Most importantly, you have to be in Los Angeles between June 13-18 and have your own accommodations set up.
So how do you get your tickets? They will be given out to the first 500 eligible fans who line up at the Microsoft Store at Westfield Century City at 10250 Santa Monica Boulevard in Los Angeles on Sunday, June 14. The tickets themselves will be distributed beginning at 11 a.m. local time on June 14. However, Microsoft says that fans can start lining up for them at 10 p.m. local time on Saturday, June 13th, adding, "Lineup will take place near LensCrafters, on Avenue of the Stars."
Once you get your ticket. here's what you will be able to check out:
Entry into the Xbox E3 2015 Briefing on Monday, June 15th, 9:30 a.m. PDT, in downtown Los Angeles.
Invite to the exclusive Xbox FanFest Party, Monday afternoon, June 15th, where fans will get to play the best exclusives and biggest blockbuster games this holiday and beyond.
VIP access to the Xbox esports Celebrity Challenge & Twitch Party sponsored by Xbox.
The chance to meet some of the industry's top developers, leaders, and influencers.
Even more surprise events during the week.
One of those surprise events could be a chance to attend E3 2015 itself at the LA Convention Center. The show is allowing exhibitors to invite a select number of members of the general public to attend the normally industry-exclusive trade show. On this specific subject, Microsoft says, "We have nothing more to reveal right now about other fun activities during Xbox FanFest. Stay tuned for more information."
Source: Microsoft (opens in new tab)
Maybe we will finally get a good glimpse of win 10 on Xbox

I doubt it. I think it's further away than that. Also I don't think very much at all will change in the UI; possibly some extra profile synchronisation (like theme colours).

I am sure we'll see what they'll add with Windows 10 but they should focus on games more than software at something like E3.

Games are software... Lol just being a smartas

I think we'll see Windows 10 on Xbox at the E3 conference. I don't think it'll ship until probably November, but it's likely to happen this year. Microsoft is making a massive push with Windows 10, despite all its glaring flaws and steps backward from Windows 8.1

I attended the one when the Xbox One was announced. That was a lot of fun! We did all gasp at the price at the very end though. That E3 was so fun. If you ever have a chance to attend E3, you have to go.

Im actually thinking about going this year. How does getting the tix, lining up and going to e3 like? Did u pay for parking at the event?

The general public isn't invited. You have to go as media or as an exhibitor, unless one of the big exhibitors expressly invites you.

http://www.escapistmagazine.com/articles/view/video-games/conferences/e3-2015/13992-E3-Open-To-Invited-Public. =- open for public. for the first time since the 90s

Gasp at the price? Expect it to do everything but not want a high price. Better wish for nothing and not bother. The price was never high if you took the time to budget ... It's not like everyone didn't have six months to save for it like I did... $86.00

The price was absolutely too high at launch. No console that's ever launched at $500 did well, at least within the first year. Look at PS3. It took YEARS for them to catch up to 360, and by the time they did, it didn't matter. They never did catch the Wii, and probably won't.

I've been to E3 several times, and to the Microsoft press conferences a couple of times. Of course I stayed home the year they gave everyone in attendance an Xbone. Why wouldn't I have? Dammit. That said, my One was about $12 overall, so I can't bitch.

I might actually go down about 9AM on the 14th and see if there's still less than 500 in line. It's just about a mile from my apartment. I'm already going to the conference, but this afterwards thing might also be fun.
Windows Central Newsletter
Thank you for signing up to Windows Central. You will receive a verification email shortly.
There was a problem. Please refresh the page and try again.