Xbox Tokyo Game Show 2021: How to watch and start time
How to watch Microsoft's big Xbox Tokyo Game Show event.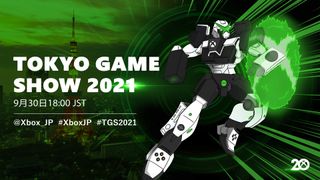 (Image credit: Microsoft)
What you need to know
Tokyo Game Show is a Japan-based video game convention host to announcements from various developers and publishers.
Microsoft is slated to attend the event, with a live show set for 6 p.m. JST on Sept. 30, 2021.
Microsoft has kept expectations in check, with no plans for "global debuts or exclusive reveals."
The Tokyo Game Show is one of the biggest gaming conventions on the planet, where publishers and developers assemble in Japan to discuss their latest projects to the world. Microsoft has announced (opens in new tab) it plans to join the event via virtual stream showing the latest from its Xbox brand.
Microsoft's showcase is slated for Thursday, Sept. 30, 2021. The event targets the Japanese market, kicking off at 6 p.m. local time. The 6 p.m. JST (Japan) start time translates to 5 a.m. ET / 2 a.m. PT / 10 a.m. BST (UK) for those overseas.
You can watch the whole stream on Tokyo Game Show's Twitch channel. You can also catch the Xbox virtual showcase on Xbox social channels in Japan, Korea, and China.
Microsoft hasn't stated exactly what they'll be showcasing, but given their recent announcement of bringing Xbox Cloud Gaming for the Xbox App on PC, we can expect that Microsoft could be announcing the general availability of Xbox Game Pass's Xbox Cloud Gaming in Japan.
For those expecting big announcements, Microsoft has downplayed any exclusives or global reveals, instead emphasizing that the showcase will focus on "regionally relevant" updates. Expect to see much of what was already revealed at E3 and Gamescom already, designed as an introduction to the ecosystem for the Japanese market.
Microsoft's Xbox Series S and Xbox Series X have been performing well so far in Japan (at least for Xbox), outselling the Xbox One generation by a healthy margin. Microsoft may have a huge way to go to truly penetrate the Japanese market, but it does seem like they're gradually making headway, with franchises like Yakuza, Tales of Arise, and Dragon Quest hitting Xbox this past year.
Alexander Cope is a writer for Windows Central and iMore that has been gaming since the 16-bit era.
The support Microsoft gets from Japanese developers is equal to the effort they put into showing interest in that market.

Thanks Alexander for posting the times of the event for multiple timezones. looks like going to have watch the stream on the weekend due to work.
As I'm curious to see the showcase as opposed to just reading about it. I do hope we get more Japanese studios on board. As more varied the content on game pass - people will sub for longer and it increases the width of the audience base. Both are key for a healthy gaming ecosystem.
Windows Central Newsletter
Thank you for signing up to Windows Central. You will receive a verification email shortly.
There was a problem. Please refresh the page and try again.