HP's Thunderbolt G2 Dock with Thunderbolt 3 connectivity is still one of the best docking stations we've used in the last few years, but it's now become almost impossible to find. The HP Thunderbolt G4 Dock, announced today, is set to take over where the G2 left off. I received a review unit early to test out how the dock has improved and, ultimately, whether or not it's worth your money.
Bottom line: HP's Thunderbolt G4 Dock doesn't quite keep up with the competition when it comes to regular consumers. However, its added security and manageability features alongside broad display support and boosted charging should appeal to power users, especially those with HP workstations.
For
DP 1.4 and HDMI 2.0 ports add versatility
Plenty of charging power, with optional 280W version for workstations
Extra security and manageability features
Compact, attractive design
Eco-friendly packaging
Against
1-year warranty
Fixed (non-removable) host cable
Only one downstream TB4 port
No SD card readers or 3.5mm audio
HP Thunderbolt G4 Dock: Price, availability, and specs
HP supplied Windows Central with an early review unit of its new Thunderbolt G4 Dock. It was only just announced May 12, and it's available in two separate models. The 120W version comes with a standard USB-C host cable and is intended for your average notebook. The 280W version comes with an extra barrel charging cord for HP's workstations, effectively upping the charging power required for discrete GPUs. I have the 120W version in for testing. At the time of writing, HP didn't have concrete details on pricing or launch availability.
Although this is HP's own dock and will understandably work with its laptops using Thunderbolt 4, the dock is also compatible with any other modern PCs using Windows 10/11, MacOS, or Chrome OS. The dock should also work with any PC using USB-C or Thunderbolt 3, though at a reduced level of functionality. We have a guide on Thunderbolt 4 vs. Thunderbolt 3 vs. USB4 vs. USB 3.0 that offers a deeper look at these technologies.
I used Windows 10 and Windows 11 PCs with a mix of Thunderbolt 4 and Thunderbolt 3 to test the HP Thunderbolt G4 Dock. Following are the specifications that make up the new G4 Dock.
Swipe to scroll horizontally
Category
Spec
Connection
Thunderbolt 4
Fixed host cable
0.8m cable
Ports
Thunderbolt 4
USB-C 3.2 (10Gbps)
USB-C 3.2 (5Gbps)
Four USB-A 3.2 (5Gbps)
Two DisplayPort 1.4
HDMI 2.0
2.5Gb Ethernet
Power
Up to 100W with USB-C
Up to 230W with combo cable
Max display resolution
Up to four 4K displays at 60Hz
Security
Kensington lock slot
Dimensions
3.9 x 3.9 x 2.7 inches
(98mm x 98mm x 68mm)
Weight
120W: 1.68 pounds (762g)
280W: 1.76 pounds (798g)
Color
Black
Warranty
1 year
OS compatibility
Windows 10/11
MacOS
ChromeOS
Manageability
vPro (wired or wireless)
PXE Boot
Wake on LAN
MAC passthrough
HP Thunderbolt G4 Dock: What I like
The HP Thunderbolt G4 Dock is a refresh of the G2 Dock that was designed for use with Thunderbolt 3 laptops. Alongside the upgrade to Thunderbolt 4 host and downstream port, the G4 has seen the old VGA port replaced with HDMI 2.0 and the older USB-A 3.0 ports replaced with USB-A 3.2. There are also four USB-A ports instead of two on the G2, spread out on the sides and back of the dock.
The design is basically the same this time around. The dock is more of a rounded chunk than a flat bar, taking up less space on your desk than some of the competition. It's a nice-looking dock, and the HP branding on top matches up well with the best HP laptops. Veterans of HP's docking game might remember different additional modules for the G2 Dock, including a speaker system for calls or music. Those modules are not available for the G4 Dock, and older modules are not compatible.
The front of the dock has an attached host cable that measures 0.8 meters, with a USB-C 3.2 (10Gbps) port just above it. This port offers up to 15W of charging power for connected accessories. The left and right sides of the dock have one USB-A 3.2 (5Gbps) port each, with 7.5W of charging power. A Kensington lock slot lives on the right side. If you work in a public office, this addition will help keep the dock in its rightful spot on your desk.
Most ports are located on the back of the dock. HP has really focused on making it as easy as possible to connect multiple displays. While some docks focus more on offering multiple downstream Thunderbolt 4 ports, the G4 Dock has just one downstream to make room for two DisplayPort 1.2 and one HDMI 2.0 port.
HP lays out myriad connection options depending on whether you're hooked up to Thunderbolt 4 or USB-C on the host laptop. Depending on the host's capabilities, you should be able to connect up to four 4K displays, each with a 60Hz refresh rate. The rear video port layout looks a bit cramped at first glance, but I was able to connect two DP cables and one HDMI cable — along with a bunch of USB for accessories — without any overlap.
I wasn't able to test with the full four 4K displays, but the dock seemed to have no problems running dual 4K displays at 60Hz each in my testing. Here's a look at HP's chart laying out the full display support for the G4 Dock.
While there's only one downstream Thunderbolt 4 port, HP compromises by offering one more USB-C port on the back (to join the one on the front). The rear USB-C is 3.2 (Gen 1) with slower 5Gbps speeds, but it offers DisplayPort capabilities for an additional external display. Rounding things out on the back of the dock is an Ethernet port that can handle 1Gb and 2.5Gb Ethernet, as well as the barrel AC adapter port.
While regular consumers can benefit from having this dock on their desk, it is certainly going to appeal to enterprise customers thanks to a bunch of additional management and security features. The Thunderbolt G4 Dock is equipped with HP's Sure Start technology, which protects the dock's firmware from unauthorized access. HP said this type of attack was rare but growing, and it's getting ahead to keep attached peripherals and networks safe. Sure Start works independently here, so you shouldn't need an HP laptop to benefit.
Management tools are also onboard to help with fleets of deployed docks or for those who like to manage their PCs remotely. The G4 Dock offers PXE Boot, MAC address passthrough, and Wake on LAN capabilities. These features are rare when it comes to docking stations, so it's great to see HP continuing with this approach.
The 120W Thunderbolt G4 Dock maximizes charging potential, delivering up to 100W of power back to the host laptop to keep its battery topped up. This is in line with the best docks available today, and HP doesn't stop there. A second 280W version of the dock is also available for HP's workstations. It includes a double host cable; the usual USB-C cable is still present, but it's joined by a barrel charger that fits HP's laptops. With both plugged in, the higher-capacity dock can deliver up to 230W of power to the host. That's enough for many laptops with discrete graphics.
One more thing I appreciate is the eco-friendly packaging. The dock ships in recycled cardboard and pulp wrapping, eliminating Styrofoam and most plastic (save for some bundling up the cords).
HP Thunderbolt G4 Dock: What I don't like
HP's Thunderbolt G4 Dock is easy to like if you're concerned about rising security issues surrounding peripherals and networking; the broad display support is also great if you have a massive workstation. However, having tested a bunch of other top Thunderbolt 4 docks, I discovered there are some things the G4 Dock doesn't do as well as the competition.
Most noticeable is a lack of detachable host cable. It's hardwired into the dock, making it more difficult to change out if the cable was to be somehow damaged. The dock comes with just a one-year warranty, meaning you're going to be fixing it on your own if it breaks from regular wear and tear. Having a fixed host cable also removes the ability to add a longer cable for custom setups. The 0.8m cable that's attached will be good for most desks, but it's still nice to have the option. I understand why HP has to fix the cable for the 280W version (with extra barrel charging cable), but the 120W version's cable could easily be detached.
The G4 Dock's port selection might not be quite what some people are looking for. The single downstream Thunderbolt 4 port is necessary due to the myriad display options, but some users might find it a bit limiting if they don't have more than one or two external displays. A lack of SD and microSD card readers, as well as 3.5mm audio, will also put a wrinkle in some workflows.
One other thing I noticed is that external monitors sometimes won't wake if the host laptop goes to sleep while connected. I often had to unplug and replug the dock into the host to get the external monitors to wake. This is something I hope HP fixes with a firmware update. I thought maybe the power button on top of the dock would do something in this regard, but I really can't figure out what it's there for. Pressing the button seems to have no effect whatsoever on attached accessories receiving a charge or the host laptop. Even without a host laptop connected, the power button seems to have no effect on any other hardware attached to the dock.
HP Thunderbolt G4 Dock: Competition
We've reviewed quite a few Thunderbolt 4 docks at Windows Central, with the CalDigit TS4 coming out on top. In my review I noted that it has the most ports available in a TB4 dock, with up to 98W of charging power and dual 4K at 60Hz monitor support. If you need a dock with 3.5mm audio, SD and microSD card readers, and extra downstream Thunderbolt 4 ports, this should be a prime candidate. Its host cable is removable, it has a two-year warranty, and it has a durable aluminum design that looks great on a desk. You can expect to pay about $360 for this dock.
Kensington's SD5700T is another top option if you'd like something with a more traditional dock design. It comes with a three-year warranty, it offers up to 90W charging power, and it offers three downstream Thunderbolt 4 ports alongside SD card reader and 3.5mm audio. If you have a Surface PC, the sibling Kensington SD5750T is certified to work with Microsoft's hardware. The SD5700T costs about $330, while the SD5750T costs about $350.
And if you want something with more flair, the Razer Thunderbolt 4 Dock Chroma should be considered. The black chassis has RGB underglow lighting to spice up your desk, but it's not just all show. It delivers up to 90W charging power to the host, it has a removable host cable, and you get three downstream TB4 ports with an SD card reader and 3.5mm audio. Its warranty period is only one year. This dock costs about $330.
HP Thunderbolt G4 Dock: Should you buy it?
You should buy this if ...
You have a laptop with Thunderbolt 4
You want to maximize your external display setup
You have an HP workstation (get the boosted 280W model)
You want a dock with extra security features like HP Sure Start, as well as management features like Wake on LAN, PXE Boot, and MAC address passthrough.
You shouldn't buy this if ...
You want multiple downstream Thunderbolt 4 ports
You need SD or microSD card readers in your workflow
You want a dock with a longer warranty
HP's Thunderbolt G4 Dock does things a bit differently than other mainstream docks on the market today. The dual threat of 120W and 280W versions is appreciated, as those with power-hungry HP workstations can now keep battery topped up while working. Broad display support thanks to HDMI, DisplayPort, and USB-C is certainly handy, especially for those with massive workstations. And the added benefit of HP Sure Start built right in — along with extra manageability features — should make this a popular buy for large enterprises or for small businesses.
However, the 120W "consumer" version might not be the right choice if you're an average user. The fixed host cable, the lack of multiple downstream TB4 ports, the lack of SD card readers, and the lack of 3.5mm audio (more important now as Ultrabooks remove ports) will certainly disrupt some workflows (mine included). There are also some kinks to work out in terms of external monitors waking from sleep. It's still unclear how much the docks will cost, and a competitive price that undercuts the likes of CalDigit, Razer, and Kensington could mean HP has a hit on its hands.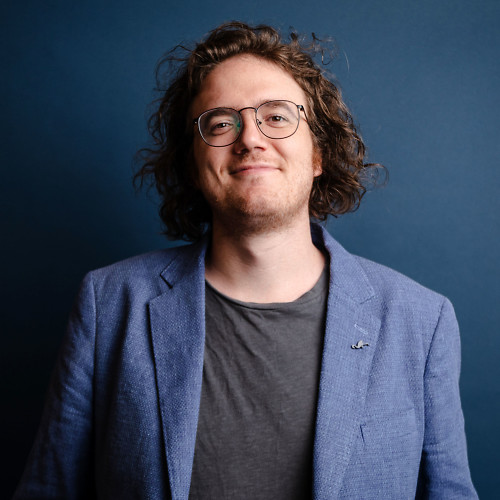 Senior Editor, Laptop Reviews
Cale Hunt is formerly a Senior Editor at Windows Central. He focuses mainly on laptop reviews, news, and accessory coverage. He's been reviewing laptops and accessories full-time since 2016, with hundreds of reviews published for Windows Central. He is an avid PC gamer and multi-platform user, and spends most of his time either tinkering with or writing about tech.