As Thunderbolt 4 becomes a more common feature in modern laptops, docking stations need to keep up. Kensington, a prominent manufacturer of PC accessories, was one of the first to offer a high-end Thunderbolt 4 solution for PCs with connectivity issues. Its 5700T is a lot like some of the other best Thunderbolt 4 docking stations, albeit with a long warranty period and some extra features that might sway you. I've been using the dock for a few weeks to see exactly how well it performs and why you might want it as your next accessory.
Bottom line: Kensington's SD5700T Thunderbolt 4 docking station is ideal for the office thanks to a durable aluminum shell, bracket mounting options for extra desk space, and two Kensington lock slots. Its 10 ports (11 with the host TB4 hookup) provide plenty of connectivity options for your accessories and displays, with support for up to dual 4K at a 60Hz refresh rate. The included three-year warranty is also appreciated.
For
Three-year warranty
Sturdy aluminum construction with lock slots
Mounting accessories available
11 total ports (with host)
Up to 90W charging power
Against
No DP or HDMI
Costs more than the competition
Plastic faceplates
Kensington SD5700T: Price, availability, and specs
Kensington supplied Windows Central with a review unit of the SD5700T docking station. It is readily available at many major online retailers with a price somewhere between $350–$400. That's more than a couple of competing docks from Razer and OWC, though the SD5700T does have some features that the others do not include.
There is also an SD5750T designed specifically for the latest Microsoft PCs with Thunderbolt 4, including the Surface Pro 8 and the Surface Laptop Studio. The SD5750T appears to be the exact same as the SD5700T in terms of capabilities; the difference is that it is certified to work with these Surface products.
Following are the SD5700T's specifications.
Swipe to scroll horizontally
Category
Kensington SD5700T
OS
Windows 10
Windows 11
Connection
Thunderbolt 4
Detachable
2.6 feet (0.8m) cable
Ports
One USB-A 2.0 (5V/2.1A)
Three USB-A 3.2 (Gen 2)
Thunderbolt 4 (Host)
Three Thunderbolt 4 (Downstream)
Ethernet
3.5mm audio
SD card reader (UHS-II)
Power
Up to 90W to host
Max display res.
Dual 4K @ 60Hz
Single 8K @ 30Hz
Color
Silver
Material
Aluminum
Warranty
Three years
Kensington SD5700T: What I like
The Kensington SD5700T, like most Kensington docking stations, is made up of a solid chunk of aluminum. Here the ends have slotted grooves to help dissipate heat, though the dock never really got that hot during standard use. Four grippy feet on the bottom help keep the dock in place on a desk.
This is a dock that is meant to be used sitting flat on a desk, although a vertical orientation might be possible with the right mounting bracket, some of which are available directly from Kensington. There are two mounting holes pre-drilled on the bottom of the dock for a quick setup. The SD5700T also has two Kensington lock slots (Standard and Nano) on one end, giving you some added peace-of-mind in a busy office space.
The best Thunderbolt 4 docking stations seem to all follow a similar port layout with 10 or 11 connections in total, including the host Thunderbolt 4 hookup. The SD5700T has on its front panel a UHS-II SD card reader that maxes out my card's capabilities, a 3.5mm audio jack, the host TB4 port, and a single USB-A 2.0 port with about 7.5W of available charging power for connected accessories.
This extra USB-A 2.0 port for charging isn't found on the Razer Thunderbolt 4 Dock Chroma, another top option I reviewed. Considering how many modern devices have moved away from USB-A for their chargers, you might need an extra dongle. Nevertheless, it's a nice addition. The front of the dock also has power and link status LEDs next to a power button that you can use to turn the dock off when not in use.
On the rear edge of the dock are three downstream Thunderbolt 4 ports that handle video out, speedy transfers, and even device charging. The dock can handle dual 4K displays at a 60Hz refresh rate each when connected to a compatible laptop. If you're aiming for just one display, it can support up to an 8K resolution at a 30Hz refresh rate. For transfers, speeds up to 40Gb/s via Thunderbolt 4 are standard.
Rounding out the ports on the back of the dock are Gigabit Ethernet and three USB-A 3.2 (Gen 2) ports with about 4.5W of power available for connected accessories. These might not charge your devices as quickly as the USB-A port on the front, but they do offer much faster transfer speeds for external hard drives or USB sticks. The AC adapter plug also resides on the back of the dock. Yes, this hardware requires an external power source to operate, but it can deliver up to 90W of charging power to your laptop to keep it topped up while you're at work.
Setup is as easy as possible. Just connect your Thunderbolt 4 laptop to the dock and get to work. Kensington does offer its DockWorks software for free to help with stability and performance, though it's not required. The 2.6-foot (0.8m) included TB4 host cable is also removable, meaning it won't scrap the entire dock if it's damaged. Kensington tacks on a lengthy three-year warranty here to help with any issues, which beats out the ones you get from OWC and Razer.
Documentation for the SD5700T still only mentions Windows 10 compatibility, though the dock should work fine with Windows 11. This includes compatibility with snap layouts and snap groups. Keep in mind that the SD5750T designed specifically for the latest Surface products (which ship with Windows 11) also only mentions Windows 10 in documentation. If you're looking at that model instead, it should also work fine with the latest OS.
Kensington SD5700T: What I don't like
Like other major Thunderbolt 4 docks, the host port for the SD5700T is on the front. This does make it easier to quickly connect your laptop, but those who prefer tight cable management might have a harder time hiding it away. The lack of HDMI and DisplayPort might have some scratching their heads, but a dongle or two for your monitors without USB-C connectivity will work fine. As mentioned, the other top TB4 docks have the same basic port selection and layout.
One other thing that seems a bit cheap on something this expensive is the use of plastic for the dock's faceplates. Razer's Thunderbolt 4 Chroma dock has a solid metal shroud that sits over the internal components, giving it a more premium feel. The SD5700T's plastic just seems cheap and more prone to breaking over time.
Kensington SD5700T: Competition
Our collection of the best Thunderbolt 4 hubs and docking stations includes a couple of docks that are worth mentioning here.
First is the Razer Thunderbolt 4 Dock Chroma that I've already referenced a couple of times already. It's built well with a solid metal shroud, has customizable RGB underglow lighting that can sync up with other accessories, and has the same general specs with 90W power delivery and port selection. It does not have an extra USB-A port on the front like the SD5700T has, nor does its one-year warranty match up. It also lacks mounting options and lock slots, making it better for home use where there's plenty of desk space and no through traffic. However, you can expect to pay about $330 for this dock, making it cheaper than the SD5700T.
Another top option for anyone who doesn't quite need full docking capabilities is the CalDigit Element Hub. It's not quite portable due to the required AC adapter, but it doesn't take up nearly as much space on your desk. It offers three downstream Thunderbolt 4 ports (plus one for the host hookup), as well as four USB-A 3.2 (Gen 2) ports with 7.5W of charging power each. Expect to pay about $230 for this hub.
If you recently picked up one of the new Surface PCs — like the Surface Pro 8 or Surface Laptop Studio — chances are you're looking for some sort of docking station to improve connectivity. In that case, Kensington's SD5750T with Surface certification is also on the market. It offers the same high-end performance as the 5700T, but documentation provides better support now and into the future for those working with a new Surface PC. This dock is currently difficult to find for sale, though that could change in the future.
Kensington SD5700T: Should you buy it?
You should buy this if ...
You have a laptop with Thunderbolt 4 port(s)
You need a lot of extra ports in a semi-permanent setup
You need a docking station with mounting options and lock slots
You shouldn't buy this if...
You don't have a laptop with Thunderbolt 4 capabilities (check out the best Thunderbolt 3 docks instead)
You want a docking station with RGB lighting
You can't justify spending between $350 and $400 on a dock
Kensington's SD5700T is a great Thunderbolt 4 dock that gave me no problems during regular use. The selection of ports, though similar to competing TB4 docks, is plentiful, especially with the extra USB-A port on the front for charging. You can easily hook up monitors, hard drives, and input accessories without using everything available, and the UHS-II SD card reader is a great addition to help with removable storage. The dock's plastic faceplates seem a bit cheap, but otherwise the dock seems durable. A three-year warranty helps in this regard.
The dock is definitely geared toward a professional setup. The dual lock slots are perfect in a busy public office, and the pre-drilled holes for mounting can help you free up desk space. It's not a flashy piece of hardware, but for many people that's ideal. If you have a laptop with Thunderbolt 4 capabilities and need a lot of extra connectivity, this dock should definitely be considered. Be sure to have a look at our roundup of the best laptop docking stations for more options.
Bottom line: Kensington's SD5700T Thunderbolt 4 dock is geared toward professionals who need a ton of ports for accessories, monitors, storage, and more. It's not cheap, but the extra features (like lock slots) and longer warranty help make up any difference in price compared to the competition.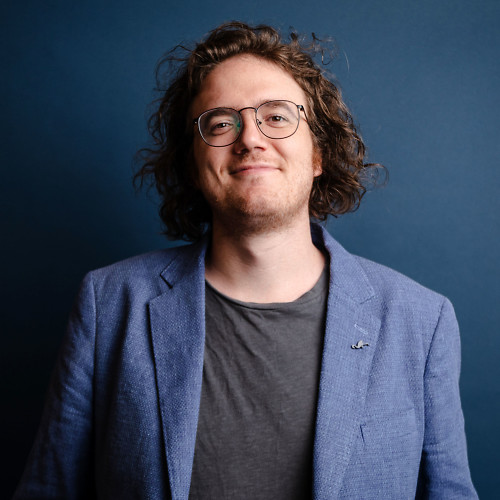 Senior Editor, Laptop Reviews
Cale Hunt is formerly a Senior Editor at Windows Central. He focuses mainly on laptop reviews, news, and accessory coverage. He's been reviewing laptops and accessories full-time since 2016, with hundreds of reviews published for Windows Central. He is an avid PC gamer and multi-platform user, and spends most of his time either tinkering with or writing about tech.