Like its C940 predecessor, the convertible Lenovo Yoga 9i focuses on premium build and features available in two sizes. With my Lenovo Yoga 9i 14 review completed, I turned to the larger and more powerful Yoga 9i 15. Whereas the 14-inch model was a bonafide Ultrabook with Intel Evo platform certification and stellar battery life, the 15-inch model instead attempts to combine two roles. Thanks to a dedicated NVIDIA graphics card (GPU) and Intel H-series processor (CPU), the Yoga 9i 15 combines budget gaming laptop performance with the convertible stylings familiar to the Yoga lineup. I've been using the laptop for about a week to get a good idea of who it's for and whether or not it's worth a buy.
Bottom line: Not a lot has changed in the move from the C940, but the Yoga 9i 15 is still one of the best convertibles on the market for media consumption. HDR display with Dolby Vision, Dolby Atmos audio, and an overall top-notch build quality come together in an impressive laptop. And that's without mentioning the performance you get from Intel H-series CPU and dedicated NVIDIA GPU.
For
Dedicated NVIDIA GPU and Intel H-series CPU
Soundbar hinge with Dolby Atmos audio
Premium aluminum build quality
HDR display with Dolby Vision
Integrated active pen for inking
Against
No IR camera
Touchpad could be larger
Port selection limited
16:9 aspect ratio
Short battery life
Lenovo Yoga 9i 15 at a glance
Lenovo supplied Windows Central with a review unit of the Yoga 9i 15. This convertible laptop sits at the top of the pure Yoga lineup in terms of both size, price, and performance. Inside the review unit is a 10th Gen Intel Core i7-10750H CPU with six cores, 16GB of DDR4-2933MHz RAM (soldered, so no way to upgrade after purchase), 1TB M.2 PCIe NVMe solid-state drive (SSD) that can be upgraded after purchase, and dedicated NVIDIA GTX 1650 Ti GPU with 4GB of GDDR6 VRAM.
It has a 15.6-inch IPS touch display with a glossy finish, 16:9 aspect ratio, Dolby Vision, and VESA DisplayHDR 400 certification. Lenovo claims it reaches up to 500 nits brightness. There is also a 4K UHD version of the laptop with mostly the same specs, albeit a higher 3840x2160 resolution. Opting for the extra pixels tacks on, in most cases, about an extra $150.
The exact review model I'm testing costs about $1,740 at Lenovo before any of the frequent coupons and discounts. Checking out Best Buy, the same configuration costs about $1,800.
Following are the exact specs found in the review unit.
Swipe to scroll horizontally
Category
Spec
OS
Windows 10 Home
Processor
10th Gen Intel
Core i7-10750H
6 cores, 12 threads
Up to 5.0GHz
RAM
16GB DDR4-2933MHz
Soldered
Graphics
NVIDIA GTX 1650 Ti
4GB GDDR6 VRAM
Dedicated
Storage
1TB M.2 PCIe NVMe SSD
Upgradeable
Display
15.6 inches
1920x1080 (FHD)
Touch, IPS
16:9 aspect ratio
Dolby Vision
VESA DisplayHDR 400
Ports
USB-A 3.2 (Gen 1)
Two Thunderbolt 3
3.5mm audio
Audio
Four 2W speakers
Soundbar hinge
Down-firing speakers
Dolby Atmos
Connectivity
Intel AX201
Wi-Fi 6 (2x2)
Bluetooth 5.0
Camera
Front-facing 720p
Privacy shutter
Keyboard
White backlight
Number pad
Touchpad
Precision
Security
Fingerprint reader
Battery
69Wh
Dimensions
13.99 x 9.39 x 0.69-0.78 inches
(355.5mm x 238.5mm x 17.5-19.7mm)
Weight
4.41 pounds (2kg)
Color
Slate Grey
Aluminum CNC
All-aluminum build
Lenovo Yoga 9i 15 design and features
The Yoga 9i 15 looks a lot like its smaller 14-inch sibling, just blown up in size and finished with a Slate Grey color. It weighs in at 4.41 pounds (2kg) and is just 0.69 inches (17.5mm) thin at its smallest point. This keeps it in the portable category, and it is, in fact, lighter than some of the best 15-inch laptops, like the XPS 15 9500 at 4.5 pounds.
Both the lid and base are made entirely from machined aluminum for a strong overall feel. The lid is rigid and holds up well to being rotated around 360 degrees, and the main portion likewise has almost no flex at all. The finish on the laptop is quite smooth and hides fingerprints well. It altogether feels expensive thanks to the weight and rigidity, which is what you want from a laptop at this price.
Sitting between the lid and base is a soundbar hinge that is now iconic to the premium Yoga line. It contributes to the overall robust sound, complete with two more down-firing speakers on the laptop's bottom front edges. Tweeters and woofers are tuned with Dolby Atmos for an even better listening experience.
The design allows you to hear unmuffled audio no matter how you're using the laptop — notebook, tent, stand, or tablet — and turns the laptop into an attractive option for watching movies and TV. It's still not going to be the centerpiece of your first post-pandemic party due to a lack of deep bass, but you and a friend can easily cozy up in front of it without wanting extra speakers. As a hinge, the soundbar is brilliant, with just enough grab to not let the rather weighty lid flop around in, say, a moving vehicle. Rotation is smooth and without wiggle.
Image 1 of 3
Despite the larger chassis, the Yoga 9i 15 doesn't add any ports. You get two Thunderbolt 3 (no 11th Gen Intel chip here for Thunderbolt 4), USB-A 3.2 (Gen 2), and a 3.5mm audio jack. The USB-A port resides next to the recessed power button on the laptop's right side, while all other ports reside on the left side. Instead of the included active pen having its garage on the back edge, it fits into the device's right side. Lack of HDMI and the single USB-A port might shock some people coming from an older 15-inch laptop, but this design is common. Pick up one of the best Thunderbolt 3 docks to solve any connectivity problems.
A full keyboard with three-stage (off, bright, brighter) white backlight stretches from edge to edge. A number pad is included for easier productivity. Like the 14-inch Yoga 9i, the larger model benefits from a TrueStrike keyboard pulled from Lenovo's Legion line. Keys have ample travel and a soft landing for an overall comfortable typing experience. Note that the Page Up and Page Down keys are combined with Up and Down arrow keys, which I know is a pet peeve for some who type all day.
The Precision touchpad has a glass surface and tracks well, but like the smaller laptop, the click feels a bit hollow. The 15-inch model's touchpad is the same size as the 14-inch model, which means a considerable amount of space is not being utilized. When most premium laptops are going the way of huge touchpads, Lenovo could have expanded here.
Above the display is a front-facing 720p HD camera that does a fine job for most video conferencing needs. No IR camera for facial recognition has become a regular feature in many laptops in this price range. There is, however, a tiny camera shutter for added privacy. You can still access Windows Hello biometric security thanks to a fingerprint reader embedded in the right-hand palm rest, well out of the way of your typing hand. It's snappy and had me logged in without issue each time I used it.
FHD and UHD options
Lenovo Yoga 9i 15 display and inking
Lenovo advertises two display options for the Yoga 9i 15, one FHD and one UHD. I tested the former, which has listed up to 500 nits brightness, Dolby Vision, and VESA DisplayHDR 400. Testing with a SpyderX Pro colorimeter, the display actually topped out at just 405 nits brightness. That still hits the HDR 400 mark, but it's 100 nits below Lenovo's claim. As for color reproduction, I got back 98% sRGB, 76% AdobeRGB, and 80% DCI-P3.
The picture does look great while watching movies and TV, even at the FHD resolution. If you're planning on using the Yoga 9i 15 for some gaming, this is also the smarter way to go. The GTX 1650 Ti will fare far better at 1080p than at 4K. On the other hand, UHD at 15.6 inches is a huge step up, and those with the budget for the $150 premium should seriously consider the upgrade. Battery life will suffer, but as we'll see, you won't be getting through a workday without needing a charge anyway.
Lenovo needs to move away from the glossy finish, especially on its convertible machines. You can use the Yoga 9i 15 in a ton of different positions, which can cause glare issues if you're working in a well-lit room. A move to using anti-reflective displays would be grand. And on that note, the 16:9 aspect ratio is becoming a thing of the past. I wouldn't be surprised to see the next generation of Yoga 9 devices moving on to 16:10, especially now that a number of ThinkPads are going the way of a boxier display.
I do love the integrated active pen that comes with the Yoga line. It's an elegant way of keeping the pen nearby and charged at all times, though the tradeoff is the thinner pencil style rather than, the bulkier pen style. Inking feels natural thanks to 4,096 levels of pressure sensitivity, and anyone who likes to jot down notes or sketch graphs should find it suitable.
Dedicated GPU
Lenovo Yoga 9i 15 performance and battery
One of the major differences between the Yoga 9i 14 and the 9i 15 is the level of performance hardware inside. The larger laptop has more space inside, and it's taken up by a dedicated NVIDIA GTX 1650 Ti GPU and Intel H-series Core i7-10750H CPU (you can also go up to a Core i9-10980HK CPU if you need the extra power). Add up to 16GB of soldered RAM at checkout — more is better here since you can't upgrade after purchase — and have your pick of M.2 SSD that can be upgraded down the road.
This turns the Yoga 9i into a laptop that is as comfortable playing movies and music as it is handling a very acceptable gaming experience. Combined with the FHD display, the laptop can power most modern games at acceptable frame rates, if with lowered in-game specs. It's also great for editing and specialized tasks that rely more on graphics power. Think of gaming as more of a bonus than a main objective, and you shouldn't be disappointed.
The tradeoff due to the laptop not having as bulky a chassis as a gaming laptop is thermal throttling when you really push the system. That's with dual fans that are noticeably loud. If you have the laptop plugged in and set to performance mode under Lenovo's Q-Control, the fans will run full tilt while gaming or otherwise taxing the system. At least the aluminum body does a good job of dispelling heat.
As for general productivity work, like word processing, heavy web browsing, photo editing, and email, the Yoga 9i 15 won't have any issues. I ran some synthetic benchmarks to see exactly how the laptop stacks up to others we've recently tested and reviewed.
Image 1 of 6
The Yoga 9i 15 has a 69Wh battery, 9Wh more than the smaller Yoga 9i 14 without dedicated GPU and H-series Intel CPU. That translates to about four or five hours of life for general productivity work, shortened considerably when gaming. You're going to be able to watch at least a couple of movies on one charge, but you will want to keep the AC adapter nearby if you're heading to the office or plan on using the laptop for a longer gaming session. On that note, the AC adapter is relatively bulky and uses the proprietary rectangular Lenovo input. It makes sense due to the higher power demands of the H-series CPU and dedicated GPU.
Should you buy the Lenovo Yoga 9i 15?
Who it's for
Anyone who wants performance above a standard Ultrabook
Anyone who wants a laptop for watching TV and movies
Anyone who wants a convertible laptop
Anyone who wants to spend more than $1,500
Who it isn't for
Anyone who wants a dedicated gaming laptop
Anyone who wants a display with boxier aspect ratio
Anyone who wants all-day battery life
Anyone who wants varied port selection
Looking at some of the 15-inch convertible competition out there, the Yoga 9i 15 has some strengths and weaknesses. Our HP Spectre x360 15 review lays out a stellar 4K OLED display with 100% DCI-P3 color reproduction, IR camera, wider port selection, larger battery, and similar performance hardware. However, it has no soundbar hinge and arguably not as comfortable a keyboard. There's also no integrated active pen with garage built into the chassis. Prices are similar, with Core i7/GTX 1650 Ti models starting around $1,400.
Moving to the Surface Book 3 15, it's the right choice if you'd like a true 2-in-1. The display portion detaches and becomes a tablet, while the base portion houses the majority of the performance hardware. It's a good pick if you want extra performance from either a GTX 1660 Ti Max-Q or Quadro RTX 3000 GPU. It also comes standard with a beautiful high-res display in a 3:2 aspect ratio. Check out our Surface Book 3 15-inch review for all the details.
As for the Yoga 9i 15 against its smaller 14-inch sibling, the choice should come down to whether or not you want the extra dedicated GPU performance and larger display. Performance between the 10th Gen Intel Core i7 and 11th Gen Intel Core i7 is similar, and the newer chip actually wins out in single-core performance. As for graphics, the GTX 1650 Ti trumps the integrated Iris Xe in the 14-inch model. However, the Yoga 9i 14 has far better battery life and is a lot more mobile, thanks to the smaller size. It's also a great laptop for media consumption, and it costs less.
The Yoga 9i 15 got a mild refresh to move from its C940 branding, and though it's missing some premium features that are common at this level of pricing, it's still a fantastic convertible for watching TV and movies. It also has the power for gaming, though it shouldn't be purchased primarily as a gaming machine.
If you prefer the convertible form factor, want a 15-inch display, and love what Lenovo does include here — like the soundbar hinge, all-metal build, and HDR display — it should be a laptop that satisfies. If it's not quite what you're looking for, be sure to have a look at our best Windows laptop roundup for way more options.
Performance And Looks
The Yoga 9i 15 remains an excellent choice for anyone with productivity and media consumption in mind despite the mild refresh. It could benefit from a more extensive overhaul in the next generation to put itself ahead of the competition.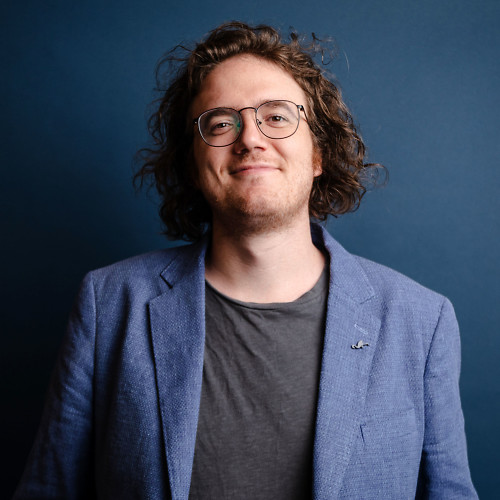 Senior Editor, Laptop Reviews
Cale Hunt is formerly a Senior Editor at Windows Central. He focuses mainly on laptop reviews, news, and accessory coverage. He's been reviewing laptops and accessories full-time since 2016, with hundreds of reviews published for Windows Central. He is an avid PC gamer and multi-platform user, and spends most of his time either tinkering with or writing about tech.