Out This Week on Xbox One: Metal Gear Solid V, Deer God, and Mad Max!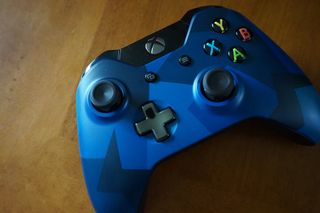 Every week, new games are released for the Xbox One. Whether they are indie titles or AAA titles, we want to make sure they're on your radar. So get your wallet ready and clear some space on your hard drive. Let's take a look at what's coming out this week for Xbox One.
Metal Gear Solid V: The Phantom Pain
Big Boss is back
Metal Gear Solid V: TPP is arguably the most anticipated game of the year and it is finally here! The game has set to close the loop between the saga and seems to be ultimately the Big Boss's last hurrah and maybe even Kojima's.
For the first time in the series, MGSV: TPP pits players in an open world as they figure out how to take down enemies and infiltrate base unlike ever before. The game encourages players to use stealth as their preferred weapon of choice, but as usual you can go in guns blazing if you'd like.
The road to The Phantom Pain has been tough for Kojima and Konami, which inevitably led the two to split just before the game went gold. That being said, I'm sure most gamers will agree that that road was worth it in the end. You can get your hands on what may be the last Metal Gear from Kojima when it launches Tuesday, September 1.
Metal Gear Solid V: The Phantom Pain - Xbox Store - $59.99
Mad Max
Explore the Great White
It makes sense to release an open-world Mad Max game the same year that the newest installment to the film franchise dominated the box office. That being said, the game has nothing to do with what we saw in theaters this summer.
You play as Max as he explores the Great White region of the Wasteland with his rusty battle machine, the Magnum Opus. 60% of the game will require players to make use of the vehicle which can fully be modified and customized. However, fuel is gold in this world and if you run out you're asking for a death sentence.
Mad Max launches tomorrow, September 1 for the Xbox One.
Deer God
Am I a Deer? Why?
This month's first Games with Gold title is Deer God which proclaims to be a spiritual journey as much as it is a game. The game is about reincarnation in which you play as a deer and focus on keeping good karma.
Along the journey, you will learn to reincarnate into other animals as you explore the beautiful landscapes that transform from night to day. The story in Deer God can either be dark or enlightening based on people's religious reviews. Deer God launches Tuesday, September 1 for free for Xbox Live Gold members.
Deer God - $14.99 - Xbox Store
Which games are you grabbing this week? Or are you saving your money for bigger and better things?
Get the Windows Central Newsletter
All the latest news, reviews, and guides for Windows and Xbox diehards.