Microsoft teases Surface event with sounds of 'exciting new innovations'
Listen to the soothing sounds of Surface clicks, taps, and inking.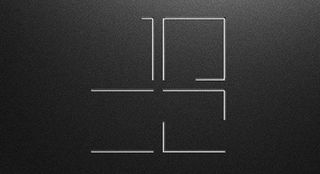 What you need to know
Microsoft released a quick teaser for its upcoming Surface event.
The video cryptically offers up the sounds of some "exciting new innovations" planned for the event.
The Surface event is scheduled for October 2 at 10 a.m. ET (8 a.m. PT).
Microsoft's Surface event is set to kick off next week, and it's shaping up to be a pretty big one. We're not only expecting the usual round of refreshes for the Surface Pro and Surface Laptop, but we may also get our first peek at Centaurus, the dual-screen PC Microsoft has been rumored to be working on for some time.
Ahead of the event, Microsoft today released a teaser video that promises "exciting new innovations" for the event. There are no slick visuals here, however. Rather, Microsoft has opted to share the sounds of whatever it's planning to announce.
There's plenty of clicking and tapping there, but Microsoft also seems to be emphasizing inking. Take the sounds however you like, but with two screens, Centaurus is likely to have a heavy focus on inking itself. Though, perhaps, we're reading too far into this.
In any case, we can likely expect Microsoft to update its current Surface lineup with Intel's new 10th Gen CPUs. There are also rumors of a larger, 15-inch variant of the Surface Laptop that might pack a selection of AMD chips.
Dan Thorp-Lancaster is the Editor in Chief for Windows Central. He began working with Windows Central as a news writer in 2014 and is obsessed with tech of all sorts. You can follow Dan on Twitter @DthorpL and Instagram @heyitsdtl. Got a hot tip? Send it to daniel.thorp-lancaster@futurenet.com.
Will Microsoft finally deliver on something other than laptops, Office, search, development IDEs, and cloud?

To be fair that has kept them as one of the most valuable companies in the world for decades.

Yeah, a chain of hamburger restaurants, a line of parachutes, and tuxedo rentals. Jeez.

Fun fact in the netflix series decoding bill gates's brain, bill mentions his favorite food is hamburgers. :)

Excuse me but I believe it's 'hamberders'.

No, Bill knows how to speak and spell. You're confusing Bill, a real billionaire, with Don, a fake.

I see what you did there!

To me, first sound seems like someone making a circle shape? Or some other long single-touch motion. But it seems a lot like the material being manipulated isn't glass? Alcantara? Second sound closely resembles the unlocking muscle wire lock on the Surface book. Could it be a new implementation of the muscle wire tech? Specifically the unlocking IMHO. Then a single short stroke followed by a magnetic type cover being attached and some key strokes. My level of hype is maximum right now.

I had the same feeling about the second sound being the muscle wire. If only...

What is a surface book screen could connect to another surface book screen using the hinge? You would get a device with two screens and a bend in the middle.

A small nit to pick, but isn't 10:00AM ET still 7:00AM PT? (See "What you need to know" heading the post.) Or has some time warp happened that I am unaware of?

Mountain Time has invaded Pacific Time. And they're coming for Central.

It's the detachable "mobile device" ( not smartphone) like in this video?
Watch at 2:15 https://youtu.be/t5X2PxtvMsU

That looks very similar to an LG smartphone available today.

HAHAHAHAHHHAAA! I literally came here to say "I expect 'bleached' to come here and say Android makes better noises"
😂😂😂😂

That is a VERY old video. Microsoft is a very different company in 2019. Centaurus is portable in the way maybe an 8 or 9 inch tablet is portable. Similar to the new LG phone only in the fact that the device has two separate screens. The scale and mission of Centaurus is very different

If they release that, I'm buying it.

I'm waiting for an OLED Surface Pro. Will that ever happen?

Would decrease battery life though, unless everything you do has a black background. Later on when dark mode (with black being completely black) is more implemented in e.g. sites and programs etc it would be nice though.

I don't believe ET technically exists but is often used as shorthand for either EST or EDT (which will still be in effect on 10/2) since some people would be confused by EDT and during Daylight Saving Time EST would be technically incorrect.

Thank you. I was a little confused about the time the event starts here. Strangely early.

Sounds like someone packing up their device then tossing it in the car!

Yes finally a new Phone! No? Well I am on my way then.

MS Courier (Rel. 2.0) is coming...mind my words and stay tuned.....

Androme......oh wait, nevamind ;)

Maybe all 3 sounds belong to one device:
- inking
- taking away the second screen with a muscle wire system
- flipping it, the 2nd screen, around attach it with the the former downside which has a keyboard or exchanging it for a SP Type keyboard.
Before they released the SB I had always thought of SP with a docking keyboard for extra battery and ports. Kind of like a mix between SP and SB. I hope Andromeda comes with some kind of keyboard like I describes. A different solution might be a slim magnetic keyboard that is layed down on the lower screen. A little like a mix of the slim Logitech and SP keyboard.

Yup, I've been chirping about this for years and convergence of SP and SB seems like a natural next step. The current SB tablet seems purposely hobbled from a ports and battery perspective to differentiate the SP but it's unnecessary. There should also be a dGPU dock for those that only need more power when sat at a desk. Maybe even one with full eGPU capability. A 7" bifold device that opened out to an 11" screen that worked with a dGPU keyboard and dGPU dock, and a slightly bigger (12-14") but super light surface branded second screen that connects wirelessly to the first device would basically give you everything you could ever need.

Sounds like either inking or taking something out of a bag, a TypeCover clicking to a device, setting it down, and typing. I hope there's going to be a 10th gen. SP7 with 256GB of storage and LTE for $1100 or less. I really want to replace my MBP+iPad Pro combo but having LTE on-the-go has made my iPad Pro a valuable tool. Before all the "use your phone as a hotspot comments;" well yeah, I could do that but it drains my phone's battery and VZW charges me an extra $10 a month to have my iPad on there. I would rather pay that for the convenience of not having to go through my phone, at least not until 5G becomes more standard.

Detachable mobile device with a kickstand.

https://www.youtube.com/watch?v=QeTl-fuOeao

Perhaps it is a clicking phone.....

Is one of Microsoft's "innovations" a solution to the ongoing sleep issues with various Surface devices? Because it sure would be great if my Surface Book 2 could sleep without warming up and chewing its way through half the battery a few hours. Y'know, like MacBooks have been able to do for over a decade? I'd be more likely to buy a new SurfaceWhatever if I could be sure that the sleep issue was fixed. (yeah yeah, let me head off the "but *my* Surface works perfectly, it must be *your* fault" responses ahead of time - power issues are a common complaint over at https://www.reddit.com/r/Surface/ and on the MS Forums, going back years. A fresh install of Windows 10 on my SB2 doesn't alleviate the issue, yet my Surface Pro 6 is completely fine)

I definitely have those issues. Had a Surface Pro 3 for years and the battery life was totally shot on it (literally about 45 minutes browsing web, emails and Office) and if left on standby over night the battery would be dead by morning. I got a new Pro earlier this year and it's not much better. Battery life is 2-3 hours max and it'll only lose 25% over night in standby but compared to a Macbook Air (which my wife uses) it's horrendous. I've never understood what reviewers are doing when they get 9-10 hours out of these devices...

I think that is a bug related to one of the recent big Windows updates, I heard it is already patched in the fast ring (or something like that) so I guess it should be fixed soon.
Or you could just have had bad luck with the specific unit and than you should replace it (check the battery report in Windows).
I would suggest hibernate instead of sleep, much less battery drain and more reliable and only slightly longer start up time (you can set to hibernate it automatically when you close the typecover/lid). ps: Macbook Air has a low watt/power y cpu so obviously battery time will be a lot better

Agreed, it should be fixed. In the meantime you could use hibernate, it is more reliable and does not drain the battery (much).

LOL
Everything:
Windows Central: Centaurus Centaurus Centaurus Centaurus Centaurus
Windows Central Newsletter
Get the best of Windows Central in in your inbox, every day!
Thank you for signing up to Windows Central. You will receive a verification email shortly.
There was a problem. Please refresh the page and try again.