Xbox One's Countdown to 2015 deals heat up with Dragon Age: Inqusition and other blockbusters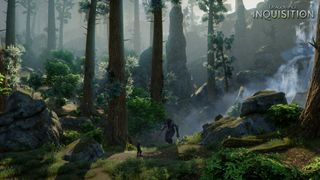 It's Tuesday, Xbox fans and you guys know what that means! We have a new batch of games on sale for the Deals of the Week. And if you haven't got yourself a holiday gift yet Microsoft made sure this batch was extra special. We've got new deals for everyone, deals for Xbox Live Gold subscribers and a new addition to the daily countdown to 2015 sale. Read on to see what special deals you can nab for your Xbox One right now.
First let's start with the daily deal for the Countdown to 2015. Today, you can get the Xbox One version of Dragon Age: Inquisition, which is arguably the best title to come out this year, for a reduced price. The game was launched on November 18 of this year and for today you can grab it for a whopping 35% off! That brings the standard edition down to $38.99 or you could grab the deluxe edition for $45.49.
Dragon Age: Inquisition - $35.99 – Xbox Store
Dragon Age: Inquisition Deluxe Edition - $45.49 – Xbox Store
Now let's us look at the other amazing digital game deals for the Xbox One that will last from now until December 31. Microsoft looks to have made every big title that has come out since October a part of this list with the exception of Far Cry 4, Grand Theft Auto V, and Sunset Overdrive. The discounts range from 25% off Destiny and Call of Duty: Advanced Warfare to 50% off of Alien: Isolation. And if you're a fan of Telltale's titles there are some great discounts for you here as well. Many of these deals are just for folks who have paid Xbox Live Gold subscriptions, but we've highlighted which those are in the full list below.
Whew. Glad that's over! Sound off in the comments below and let us know if you plan on taking advantage of any of these deals. I myself will be grabbing Dragon Age and The Wolf Among Us!
Source: Xbox.com
Get the Windows Central Newsletter
All the latest news, reviews, and guides for Windows and Xbox diehards.