Microsoft's Ultimate Game Sale list of titles is live ahead of its July 5 launch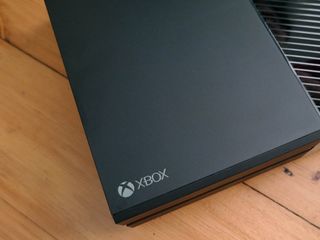 Microsoft has posted the list of over 250 Xbox games, and over 30 Windows Store games, that will get deep discounts in the upcoming Ultimate Game Sale. The event will last from July 5-11.
The Xbox games on sale have been posted on the Major Nelson website, and will include discounts of up to 60% on Xbox One and Xbox 360 games, along with some expansion packs and in-game purchases. They will include recent titles like Dark Souls III, Battleborn, DOOM, Quantum Break, Tom Clancy's The Division and more. Subscribers to Xbox Live Gold can get additional discounts on those games.
The 33 Windows Store games that will a part of the Ultimate Game Sale have also been listed (opens in new tab). In addition to Windows 10 exclusive titles like Quantum Break, Gears of War Ultimate Edition and others, there are also Windows Phone and Windows 10 Mobile games listed as well, such as Lara Croft GO, Hitman GO and a number of free-to-play games (presumably the in-app purchases for those games will get discounts during the sale).
Remember, the discounts themselves don't go live until Tuesday, July 5 so sit back and enjoy the July 4th holiday before you start saving some money later this week.
Game deals are great and all, but I wish they had a trade in offer on the original Xbox one to get the s Posted via the Windows Central App for Android

How do you know they wont?
Wait till the official release to confirm. Posted via the Windows Central App for Android

They do it with Surface tablets, they did it with Xbox 360

Was hoping Fallout 4's Far Harbour DLC would be on the list....

Definitely surprised but very happy they included the Windows Store. Have plenty (too much thanks to GwG) of Xbox games, now to stack up on Xbox for Windows games!

I was hoping for deeper discounts for Star Wars and MKXL.

I'm getting The Division & possibly Battleborn. I've been waiting on this sale!

Really hoped for Rainbow Six Siege. Ended up getting it anyway.

Ive got my eye on Sheltered, Layers of Fear, Wild Run(Maybe), and Wolfenstien for XO. Spec Ops TL for 360.

someone tell me please, what discount will we get on quantum break for windows 10 PC. or the discount amount hasn't been announnced yet ??

its 25% off on XO, maybe for PC too?

25 % ??
wasnt the discount supposed to be between 40 & 60 % ??

Sale is live, its 44.99 in the US store.

Been waiting for a deal on Doom and Quantum Break. Very happy bunny :)

QB was my existance for 2 weeknds and a work week, easy 950/1000 GS. too done with it for that last 50G

Great game. Enjoy every bit of it and don't rush the story.

im broke lol no money for games lol

I can buy you games. Message me your gamer tag and pw and I'll buy the games under your account. ;)

So many games, so little time :-(
My Xbox library is only like 20% played, and I'm looking to get like 10 more games in this sale lol!
Oh well maybe sometime someday I'll get like 2 months of complete game playing freedom lol!

So the Win10 games are listed separately (with no discount listed): https://www.windowscentral.com/e?link=https%3A%2F%2Fclick.linksynergy.co... But I can't see WP games anywhere? Because right now I'm assuming from WC's comment that only UWP games such as Hitman Go & Lara Croft Go will have a sale... I'm also disappointed in the lack of digital only/Arcade games, though I understand that MS really wants to push for this "digital future" strategy.

the price changes are not shown yet yes as the sale is not yet active.

I know, but I was asking if there's a list of Windows Phone games that will be on sale as we have separate lists for Xbox 360, Xbox One, and Windows 10 PC.

Might have to finally pick up Braid at that price.

I'm glad they included the Windows Store in their sale. Looking to get my Gears back on.

Still expensive after price cut. Shame. Physical copies are cheaper

Make wwe 2k game or ppsspp emulator or wrestling revolution game or ufc game NFS.....
Windows Central Newsletter
Get the best of Windows Central in in your inbox, every day!
Thank you for signing up to Windows Central. You will receive a verification email shortly.
There was a problem. Please refresh the page and try again.