Out This Week On Xbox One: Forza Horizon 2, Shadow of Mordor, and Sherlock Holmes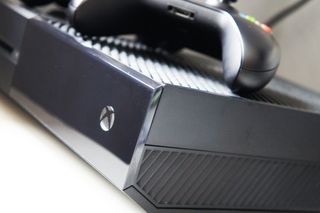 Season's greetings everyone! Xbox Season (aka empty wallet season) officially begins this week with the launch of Forza Horizon 2, Microsoft's first AAA exclusive of the holiday season. The highly anticipated action RPG, Middle-Earth: Shadow of Mordor and investigative adventure game Crimes & Punishments: Sherlock Holmes also hit retail and digital shelves this week. And starting tomorrow, Xbox Live Gold members can download the new co-op platformer Chariot for free. That's a lot of fun in store for Xbox One owners!
Forza Horizon 2
Race the streets of Southern Europe.
All of you racing fans get ready to put the rubber to the road when Forza Horizon 2 from Playground Games and Microsoft Studios releases this week! The game centers itself around a massive music festival where racing culture and music culture clash. Race around parts of Southern France and Northern Italy such as Côte d'Azu and Tuscany while jamming out to nearly 150 songs curated by BBC radio host Rob da Bank.
Some of FH2's biggest additions this year include a dynamic weather system and the introduction of Forza Motorsport 5's Drivatar system. We hope to see you guys on the streets now that Forza Horizon 2 has launched. Stay tuned for our full review, coming later today!
Middle-Earth: Shadow of Mordor
There is only one Lord of the Ring.
Middle-Earth: Shadow of Mordor is probably the biggest RPG game of the year, but the fact that this one takes place in The Lord of the Rings universe makes this one even more special. In Shadow of Mordor you take on the role of Talion, a ranger of Gondor's who gets murdered along with his family. He is then revived with new wraith-like abilities and charges into Mordor to seek revenge.
SoM's most talked about feature is the Nemesis Sytem. Every enemy a player faces is unique and differentiated by their personality, strengths and weaknesses. These enemies are created by their encounters with the player to create personal arch-enemies. For example, if a player is killed by an enemy, that enemy will be promoted, gains new armor and abilities, and will even have a new introductory taunt the next time you encounter him. Middle-Earth: Shadow of Mordor is now available.
Middle-Earth: Shadow of Modor – Xbox One – 28.44 GB - $59.99 – Amazon Link

(opens in new tab)

– Xbox.com Link

(opens in new tab)
Crimes & Punishments: Sherlock Holmes
Solve mysteries as fiction's greatest detective.
The latest game in the Adventures of Sherlock Holmes series draws inspiration from Dostoyevsky's novel Crimes and Punishment. Taking place in a gritty version of Victorian-era London, Holmes will investigate six different cases. The great detective has 14 different investigative mechanics at his disposal. One such mechanic is "Sherlock Vision," a feature inspired by BBC's Sherlock TV series. As Holmes looks around, his vision will highlight evidence that bears examination. Likewise, his thoughts and observations will appear as text on-screen. The game really dramatizes Sherlock's hyper-observant and analytical mind.
Naturally, Sherlock has the ability to select the suspect of the crime. From there, he can choose what to do with him or her as well. Will he give her to the police, or sympathize with her plight and let her go? He can even choose two suspects for a crime, making things even more complicated. One of the game's themes is the blame and regret that Sherlock feels about his actions.
We'll have a full review of this one soon!
Chariot
The princess and the chariot.
This week, Microsoft gives Gold members a special treat: Chariot will be free on launch day. Chariot is about a princess who is given the job to put her father's remains in its final resting place. However, her fiancé must assist her with her task because the chariot is extremely heavy and must be guided through dangerous and elaborate mazes.
The game is a platformer filled with puzzle solving and physics-based gameplay. One unique thing here is that it only offers couch co-op, which will surely add a different dynamic to the gameplay. Chariot launches tomorrow on Xbox One.
What new game are you looking forward to playing this week?
Windows Central Newsletter
Get the best of Windows Central in your inbox, every day!
Welcome our new writer Jonathan Dollison to the site, everyone!

Welcome welcome!!! Also, anyone know what time msft's event starts??

Welcome Jonathan! Don't mind any weird comments you might see on your articles!

All of these games I'm interested in actually. Initially I wasn't keen on Assassins Creed, LotR edition but it's growing on me.

I wasn't excited about it either, but everyone says it's great. A pleasant surprise.

Yeah, and the arch enemy system sounds intriguing, whether it makes much of a difference in the grand scheme of things remains to be seen but it's good to see these new ideas crop up.

I thought SoM was out on the 3rd. I preordered it

Today for US, October 2nd elsewhere.

Welcome! You will be read by many

welcome to wpcentral Johnathan few common comments u should know about wpcentral seems faster
first
off topic comments
DJCBS expert comments.

Let's not forget more classics: - No try no buy - 0.01 cent for a game? Are they crazy? - Game not avaliable in Brazil. - Why on why does this game need 1GB RAM - No achivements, no buy.

You are all forgetting the most common one of all: "What about India?"

Don't miss the: "When in India"

Will be picking up shadow of mordor this week for sure that game creept up on me. But almost all reviews have been extremely positive.

I'm definitely thinking about getting mordor now that that I've seen the reviews!

I played all night on the PS4 and can only say: DO IT.

Have to wait to Friday here in the UK

Yeah I was surprised as well by all the reviews.

Forza Horizon and Mordor are getting rave reviews.

Welcome John...!will you be reviewing FH2? looking forward to your articles...

Wish I was, but someone else is already taking care of that one :)

Cant wait to play ME: Shadows of Mordor! First game in a while that I've preordered. Looking forward to the nemesis system and the mechanics of AC and BatmanAK/open world. Kind of sad there doesn't seem to be a loot/drop system. But will be interested to see this grow into followups. Ready to kick some ork ass and explore the ow/lore even if its not 100% true to Tolkien's work

1. For those who didn't know, the WP version of Microsoft Studio's Xbox-enabled, Peggle-inspired puzzle game, Secrets and Treasure, has now been launched in all markets and is available for download. That marks 7 Xbox Live WP games in 7 weeks. Thank #SaveXboxWP for that :) 2. Forza Horizon 2 is an amazing game. For those with Kinect, there is a voice-controlled digital assistant named Anna who allows you to bypass the menus and get right to racing. 3. More of you need to buy D4 and Dance Central Spotlight. Both are superb Kinect games that launched this month. 4. If you haven't downloaded this month's Xbox One Games with Gold gem, Super Time Force, today is your last day to do so and you should absolutely do so (also, no offense, but if you haven't done so yet, you're kind of what's wrong with contemporary gamers).

Welcome Jonathan, nice first text btw. I was looking forward with Sherlock!

Thank you kind sir. I think I may wait until it's on sale. Although I'm an investigation genre junkie, there's too many other titles out right now that I want for $60.

If you like investigation games, D4 is out right now for only $15. I quite enjoyed it and it offers a surprising amount of replay value with side quests and the like.

Yeap, just like @coip said, D4 it's a excellent title from @Swery65. Worth it. Btw, a lot of high reviews around the world.

I'm enjoying D4 TONS!! Can't wait for season 2 of The Walking Dead game and S1 of The Wolf Among Us!

Can anyone confirm if Forza Horizaon 2 supports Smartglass functionality or not?

I think Dragon Age Inquisition will be the biggest RPG of the year not LOTR SoM. Although i am really looking forward to both!